Christmas in Miami  
Miami is a fantastic place to visit any time of the year, though we especially love it around Christmastime. Though the city often conjures up the image of long days spent at the beach, we can assure you that it's a great spot to visit in the winter. This is largely because it's shoulder season, meaning that the crowds have calmed down and the weather is more comfortable for touring. Still, with its perennial subtropical climate, the city is never fully cold-cold, so you can enjoy most of the area's fantastic outdoor attractions just as you normally would. In addition, Miami pulls out all the stops for Christmastime, with fantastic activities and events cropping up all over the shop. Still not sure how to plan your trip to Miami during December? Don't worry, we've got you covered! If you're making your way to the Magic City during the festive season and aren't quite sure where to start, have a read through our list of what to see and do in the area. However you choose to enjoy the best time of the year, we're sure it'll be just magical. 
See the Sites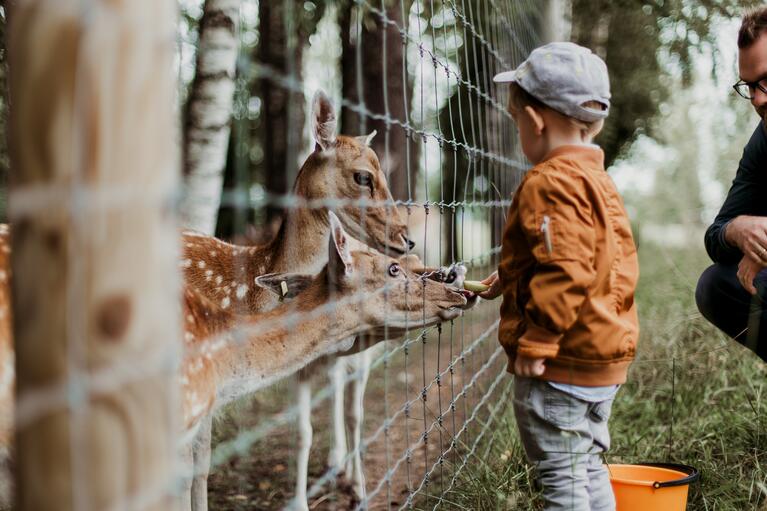 As one of the most popular visitor hotspots in the United States, Miami has countless points of exploration and adventure to be enjoyed. If you're looking to see the sites during the holidays, you'll be in luck, since many of the attractions pull out all of the stops for Christmas. There are so many places to choose from, but one of our favorites has got to be Zoo Miami for its true dedication to exotic wildlife and conservation initiatives. We especially love this spot because it's a fantastic place to see animals without putting them in any discomfort. If you're the type who likes to see wildlife up close, this place offers animal encounters, feedings, and educational presentations – so don't miss out! During the holiday season, you'll find that the zoo switches it up with a dazzling light show, glowing animals and a Santa Claus meet-and-greet. In addition, there are rides, themed nights and arts and crafts to be enjoyed. Combining the allure of the animal world with the magic of Christmas, there's absolutely no way to hate this one. 
Unlike a lot of other American cities, Miami's weather doesn't noticeably cool down in the wintertime. This means that Christmas is actually one of the best times to explore the city's wonderful outdoor attractions. If you're looking for something out in the wonderful natural backdrop of area, we recommend checking out Jungle Island. Combining the lush tropical greenery of Florida with a jungle full of extraordinary animals, this place is recognized as one of the oldest tourist attractions in the Miami area. The attraction was first opened under the name ''Parrot Jungle'' in 1936, and still lives up to its original basis with an expansive collection of native and exotic birds. Still, that's not all there is to see here. Visitors can also expect to see everything from giraffes and hippos to lions and tigers. During the holidays, the park transforms into a dazzling Chinese lantern festival, with enormous, handcrafted pieces representing every type of animal you could think of. Whether you're travelling with kids or just looking to capture that perfect Instagram shot, this place should rank way up high on the itinerary. 
Get Festive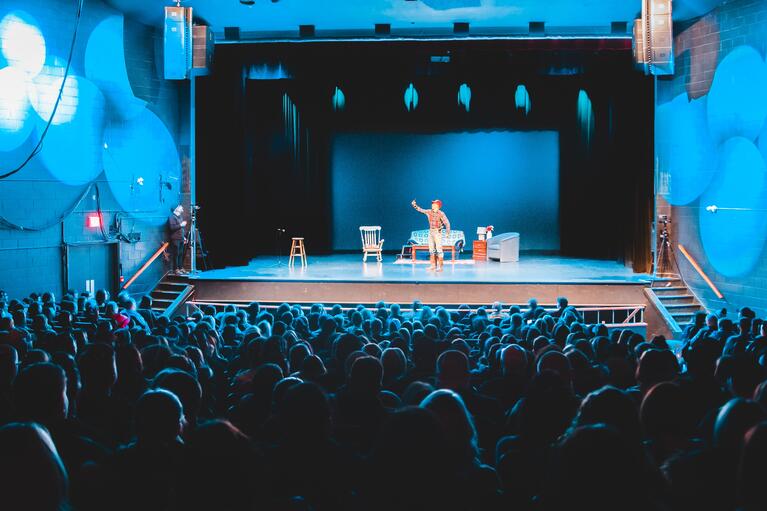 When travelling, it's always a good idea to explore the city's art scene. Creative types and lovers of the performed arts will be pleasantly surprised by what the city has to offer during the jolliest time of the year. Supporting a wide array of local talent, City Theatre's Winter Shorts has been a longtime winter classic for visitors and locals alike. Running from early December, this fun play festival is known for its focus on short seasonal pieces. From indisputable classics like A Christmas Carol and popular musicals to fun humor pieces, there's a little something for everybody here. One of the event's most popular showstoppers is Santa Doesn't Live Here Anymore, which runs each and every year without fail – but of course, since the plays are only around ten minutes or so long, you'll be able to squeeze in a number of pieces. Showcasing a true dedication to theater, music and comedy, we couldn't think of a better way to get into the holiday spirit. A fantastic visual and cultural experience, this one is great for those of all ages. 
Soak Up the Atmosphere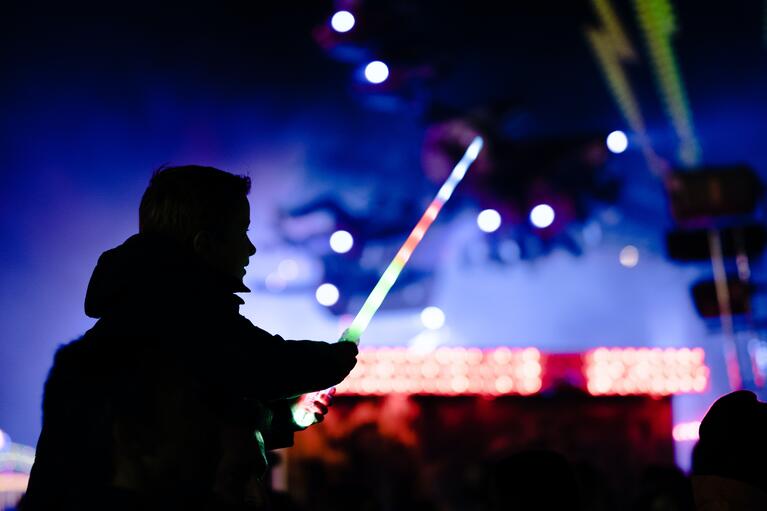 Whilst Orlando may usually have the monopoly on theme parks in the United States, things are a little bit different when Christmastime rolls around. Recognized as one of the world's largest Christmas-themed amusement parks, Santa's Enchanted Forest is where it's at for those who like to go all out the holidays. Boasting over 100 rides, games, and shows to be enjoyed, this pop-up seasonal attraction is the perfect spot for spending time with friends and family. Aside from all of the hustle and bustle, there are seasonal snacks, captivating light displays and the grand opportunity to take a photo with Santa himself! We recommend setting an entire day aside for this one, because it's incredibly busy and there's so much to see and do here. We love this place because it truly rekindles our sense of childlike wonder. 
If you're travelling away from home during the holidays but still want to soak up those sweet Christmas vibes, you might enjoy the next item on our list. Taking place during Christmas day, the Winterfest Boat Parade is a great seasonal event with fun and festivities all around. Kicking off from downtown Fort Lauderdale, this can't-miss extravaganza gives a uniquely Miami twist to the meaning of Christmas. The parade draws in over a million visitors each year, making it one of the city's most popular seasonal attractions. At the event, spectators can enjoy live music, entertainment, and corporate mega yachts adorned with hundreds of thousands of lights. Dubbed as ''the best show on H20'', this spectacular event is not to be missed. 
With so much to experience and endless amounts of holiday cheer, we couldn't think of a better place to spend Christmastime than Miami. And now, you don't have to miss out! Enjoy the city to its full potential with GoCity's All-Inclusive Pass or Explorer Pass. If you'd like to know more, connect with us on Instagram and Facebook. With Go City, you can see more, for less.