New York is known for its world-class museums and artistic culture. Its museums are home to a wide variety of art, history, education, and culture so there's bound to be a museum you'll enjoy. From modern American art at the Whitney to a history lesson at the American Museum of Natural History, New York City is a haven of incredibly esteemed cultural institutions.
Planning a vacation to NYC? Our local experts put together a list of our top New York City museums that you should consider adding to your itinerary.
A few of our favorite museums are...
Statue of Liberty & Ellis Island Immigration Museum
9/11 Memorial & Museum
American Museum of Natural History
The Metropolitan Museum of Art
The Museum of Modern Art
Guggenheim Museum
Intrepid Museum
Madame Tussauds New York
Brooklyn Museum and Botanic Garden
and more!
Want Passes to Top New York Museums?
Admission to a number of these attractions are included on the pass for New York. Choose as you go from dozens of top attractions and save on combined admission vs paying at the gate. Browse all available New York attraction passes.
1. Statue of Liberty & Ellis Island Immigration Museum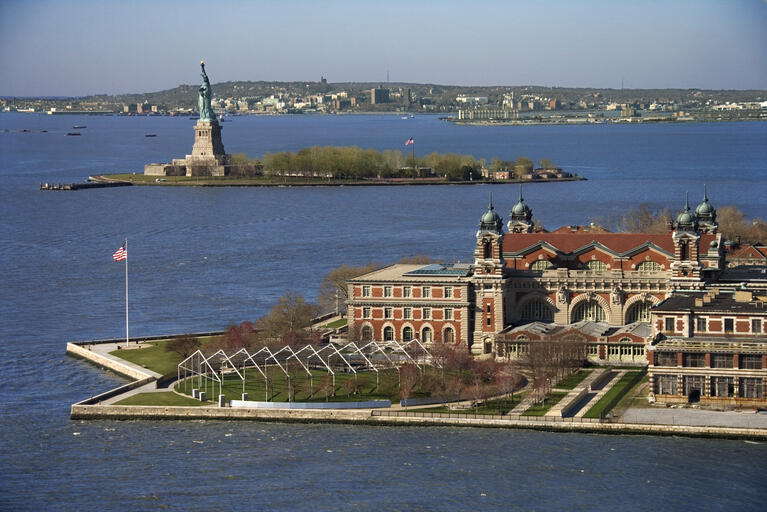 Be sure to schedule in time to visit New York City's most iconic landmarks: the Statue of Liberty and Ellis Island. The ferry will take you to each island. First, the one with the Statue of Liberty where you can explore the grounds and get some of the best views of Lady Liberty and Downtown Manhattan. Then you'll head over to Ellis Island, where you can visit the Immigration Museum and learn about your heritage and the important role Ellis Island played in immigration to America. The museum features tons of authentic artifacts, including suitcases, medical records, photographs, and more, all collected during the height of Ellis Island's history. Please note, the Explorer Pass® provides round-trip ferry transportation only; some areas of the Statue of Liberty require separate tickets purchased in advance.
Getting in: Statue of Liberty Ferry tickets are available on the New York Explorer Pass®.
2. The 9/11 Memorial and Museum
One of the most popular museums in New York City is the 9/11 Memorial and Museum. This moving attraction tells the story of the tragic events of September 11, 2001 in informative and poignant ways.
Explore three mains sections in the museum: a Historical Gallery that covers the days before and after the attacks; the In Memoriam exhibition, which highlights the lives lost in both the 1993 bombings and the 2001 attacks; and Foundation Hall, featuring relics remaining from the buildings.
Then there's also the exterior Memorial, which is now famous for its iconic water features and striking design elements. Be sure to look for the hardy Survivor Tree!
3. Ground Zero Museum Workshop: Hands-On 9/11 Tour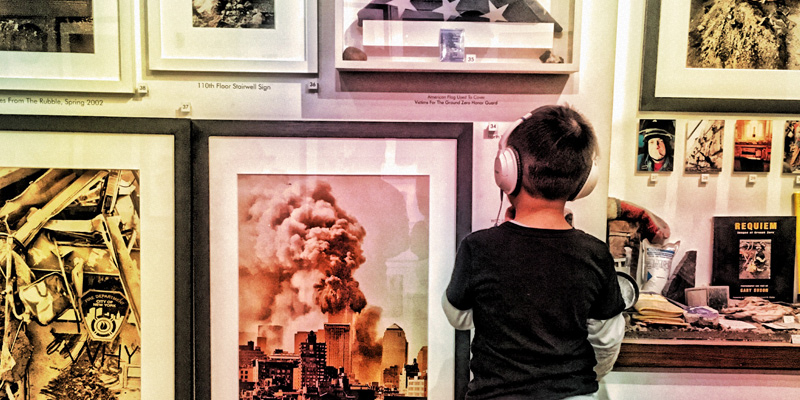 Recently named one of the Top 25 Museums in the United States by TripAdvisor, the Ground Zero Museum Workshop: Hands-On 9/11 Tour is a moving and humbling exhibition that honors the lives of those affected and educates visitors about the events of 9/11.
This hands-on 9/11 tour gives you access to lots of  never-before-scene primary sources, including artifacts, photos, and first-hand accounts from survivors from the "Recovery Period," when cameras were not allowed, making it a rare account of the day and events that followed. If you're traveling with kids, consider bringing them to this exhibit.
It's a very approachable and age-appropriate way to educate kids about the tragedy and subsequent recovery after the events of 9/11.
4. American Museum of Natural History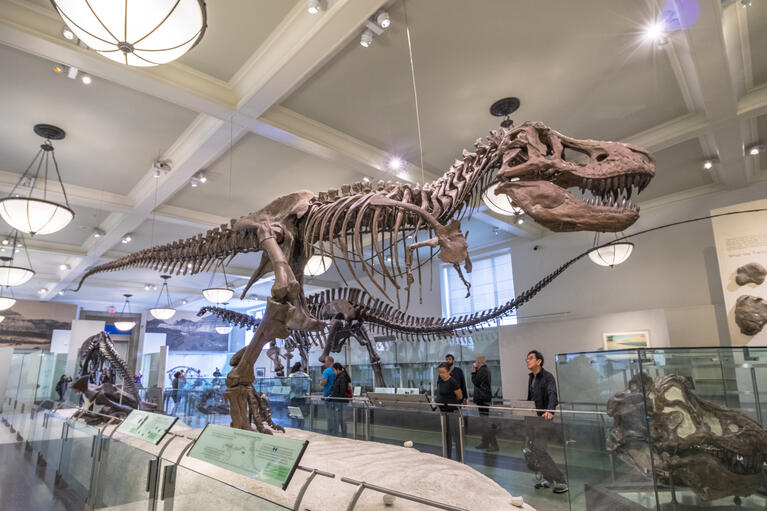 Explore a world-famous collection of dinosaur fossils at one of the biggest museums in the world. The American Museum of Natural History (AMNH) boasts more than 32 million specimens that make up 45 permanent halls, including the Milstein Hall of Ocean Life, which houses the museum's beloved 94-foot-long model of a blue whale.
You'll discover the world's largest virtual reality simulator in the Hayden Planetarium and venture through the 90-foot-long diorama of the Dzanga-Sangha rain forest in the Hall of Biodiversity. In addition to its famous permanent exhibits, unique temporary exhibits add to the educational and interactive experience the museum is known for.
5. Museum of Modern Art (MoMA)
If you're in the mid-town Manhattan area, the Museum of Modern Art MoMA is a perfect destination for you and your family. The MoMA has been called the most influential modern art museum in the world and its contemporary space and design make it an artist's sanctuary. It's home to famous masterpieces like Monet's "Reflections of Clouds on the Water-Lily Pond" and Andy Warhol's Campbell's Soup Cans.
It boasts works by "rebel" artists like Jackson Pollack, Salvador Dali, and Dorothea Lange, too. Visitors will enjoy the global scope of the museum's permanent artwork. Check the schedule to see what temporary exhibits they have and be sure to catch one of its inspiring film screenings. After a day of artistic fulfillment, grab a bite to eat from one of the MoMA's three cafés or stop by the Book & Design Store to pick up a print of one of your favorite pieces.
6. Guggenheim Museum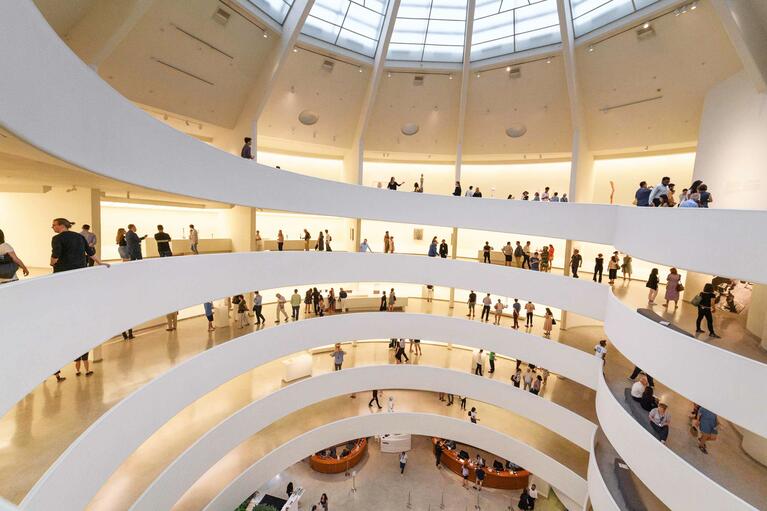 It's perhaps the most unique art museum in New York, and it's worth the trip just to see the building itself-designed by famous architect Frank Lloyd Wright. Inside, the Guggenheim is an art lover's paradise with works from artists like Cézanne, Gauguin, Manet, Monet, Picasso, Pissarro, and Renoir. This international art house features permanent collections like The Thannhauser Collection and The Bohen Foundation Gift, as well as educational temporary exhibits.
Another unique aspect of the Guggenheim is that it arranges its art in a way that makes sense historically and holistically, rather than by genre. Whether you have a pre-existing love of art or not, you'll enjoy the magnificent colors, textures, and designs that compose this world-famous art institution.
7. Intrepid Sea, Air, and Space Museum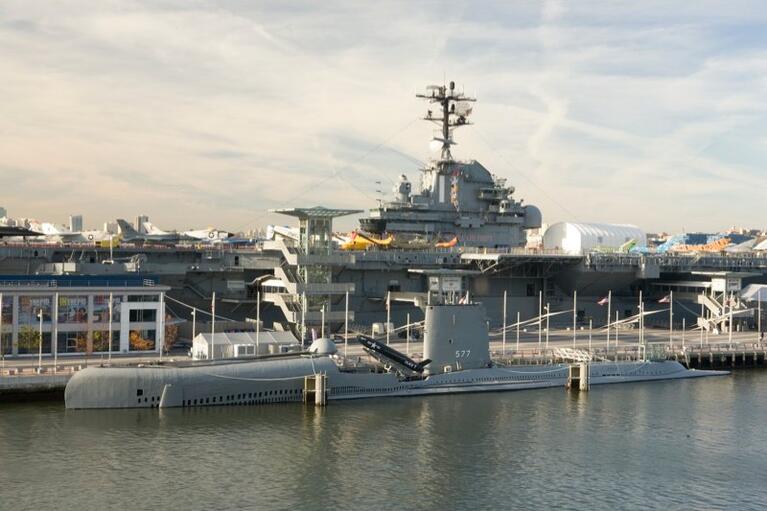 This educational and world-renowned tourist attraction brings twentieth-century history to life. The USS Intrepid Sea, Air, and Space Museum is the centerpiece of this museum that houses 30 restored aircraft, a submarine, and a British Airways Concorde Jet.
Having served in World War II, The Vietnam War, the Cold War's anti-submarine patrols, and NASA recovery missions, this aircraft carrier offers a multi-dimensional account of the conflicted 20th century.
Explore the top-secret missile command center, torpedo rooms, the attack center, and even the crew's mess hall. Don't leave before checking out one of Intrepid's high-tech simulators, where you can experience what it's like to fly a jet plane or journey through outer space.
8. Madame Tussauds New York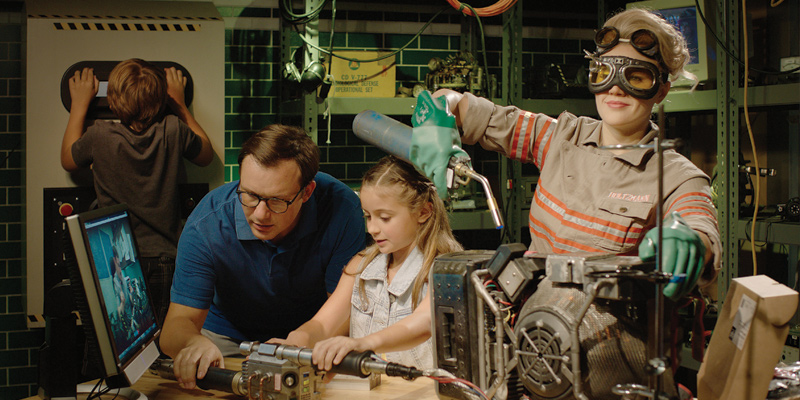 Madame Tussauds New York is a world-famous wax museum that offers visitors the ultimate celebrity experience without having to travel to Hollywood. This unique museum contains over 200 incredibly life-like cultural icons, athletes, TV and movie characters, and more.
At Madame Tussauds you can hop on a flying bike with E.T., warm up for late-night TV with Jimmy Fallon, and compete to win the Hunger Games with Katniss Everdeen in the Film & TV section before posing for photos with Hollywood icons, like Denzel Washington, Jenifer Anniston, Anne Hathaway, Morgan Freeman, Taylor Lautner, Sofia Vergara, and Johnny Depp at the A-List party.
Be sure not to miss their newer features, including Marvel Super Heroes 4D Experience, and Kong: Skull Island.
9. Brooklyn Museum and Brooklyn Botanic Garden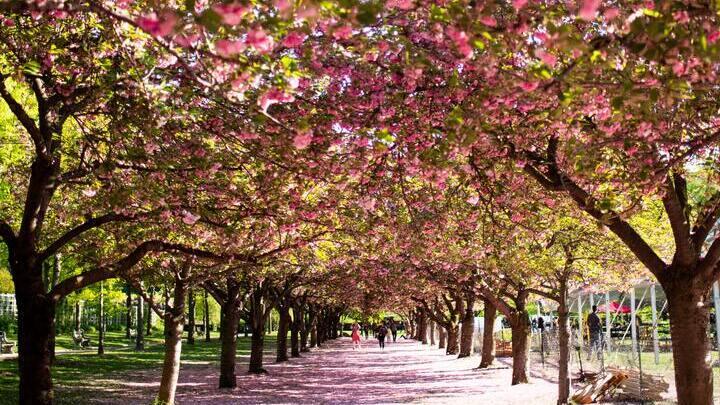 Explore one of the oldest and largest art museums in the country when you visit the Brooklyn Museum. It houses world-renowned permanent collections from all of the world's cultures, including pieces from ancient times to the most contemporary works. Dynamic exhibitions fill the museum's halls, including displays like "Norman Rockwell: Behind the Camera" and "Body Parts: Ancient Egyptian Fragments and Amulets."
Outside the museum, you'll find the beautiful Brooklyn Botanic Garden, home to 52-acres of botanical treasures. Walk through the Cherry Esplanade to see spectacular cherry blossoms or stop to reflect at the Lily Pool Terrace. These two New York landmarks complement each other wonderfully and should not be missed.
10. Museum of Sex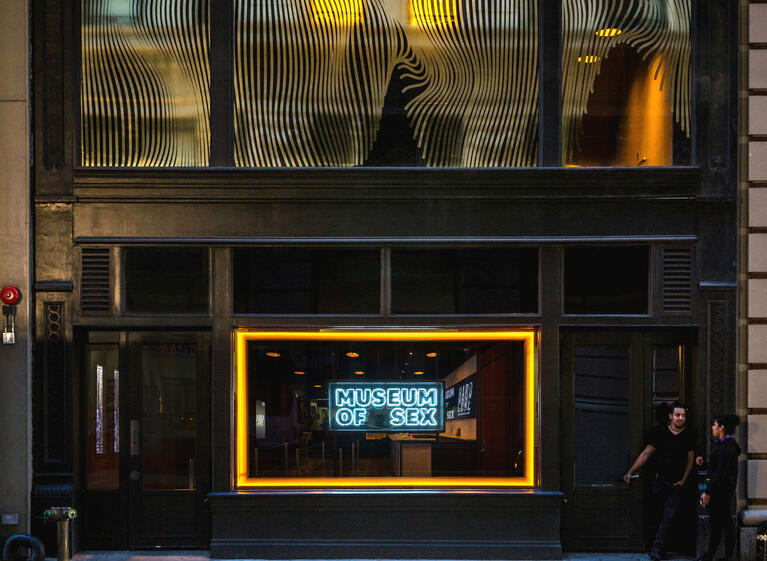 The Museum of Sex takes visitors on an educational exploration of human sexuality around the world from past to present. The mission of the Museum of Sex is to preserve and present the history, evolution, and cultural significance of sexuality. In addition to over 15,000 artifacts on display, the museum constantly changes their temporary exhibits in an effort to address a wide range of once taboo topics while simultaneously highlighting material and artifacts from different cultures.
11. Metropolitan Museum of Art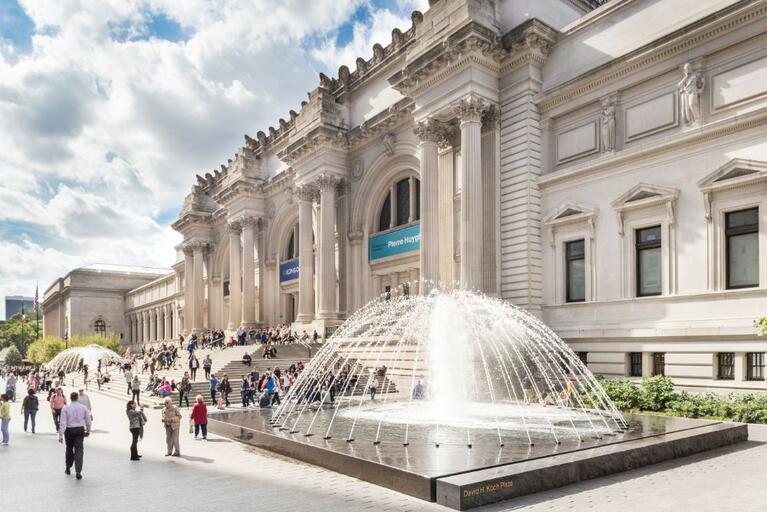 The Metropolitan Museum of Art (The Met) is an absolute must-see in New York. The Met's 2 million-piece art collection includes a diverse assortment of pieces from every region of the world.
The Met houses unique niche collections like The Costume Institute, Musical Instruments, and Arms & Armor, and constantly plays host to an impressive selection of ever-changing temporary exhibitions. It's located right along Central Park, and in contrast to the MoMA, features classical, antique and vintage art in its enormous and diverse 2,000,000-piece collection.
Insider tip: head to The Rooftop Garden Café and Martini Bar for some of the best views in New York City.
12. The Met Cloisters Museum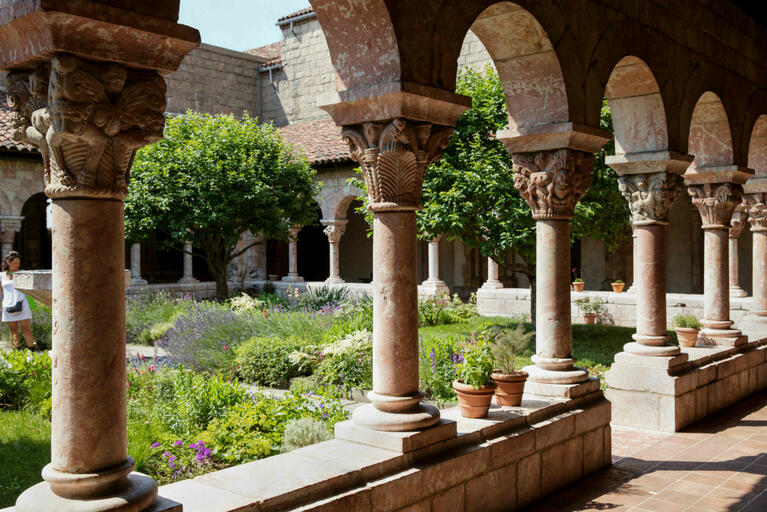 The Cloisters Museum is a branch of the Met devoted exclusively to the art and architecture of medieval Europe. Described by former Director of the Musée de Louvre in Paris as "the crowning achievement of American museology," the Cloisters Museum houses over 3,000 stunning works of art and relics and the building itself features enclosed medieval gardens modeled after medieval planting standards and design elements. It's the perfect place to go if you want to experience the renaissance of European culture.
13. The Met Breuer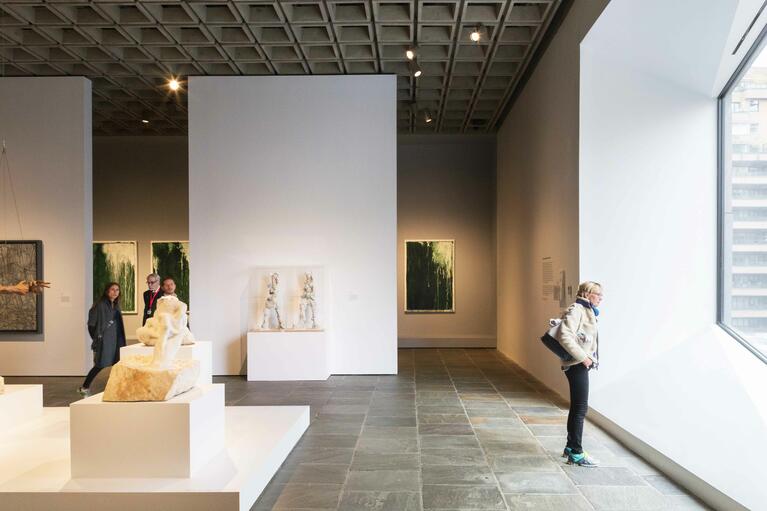 The newest branch of the Metropolitan Museum of Art family, the Met Breuer, is a stunning addition to their already stellar collection of artistic institutions. Housed in a building designed by renowned Modernist architect Marcel Breuer, the collections focus almost exclusively on contemporary and modern art.
Serving as an expansion of the modern and contemporary art space currently offered at the Met itself, this new space allows for more of the institution's amazing strengths in these areas to be on display. Expect everything from sculpture and painting to innovative photography, textiles, performance art pieces, and much more. They also offer a wide variety of special programming, workshops, traveling exhibits, and more. It's a must-visit destination for art lovers exploring New York City.
14. Whitney Museum of American Art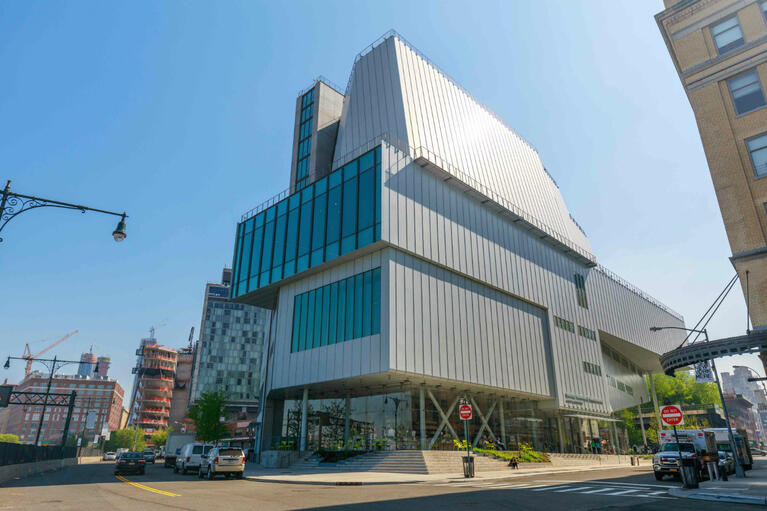 The Whitney Museum is among New York's finest art offerings, and their dedication to living artists is a unique contribution to the broader artistic scene. With their extensive showcasing of twentieth and twenty-first century American art, the Whitney opens up space for dialogues about the state of the modern art world, the importance of innovation, and the need to invest in and recognize emerging artists.
15. New York Historical Society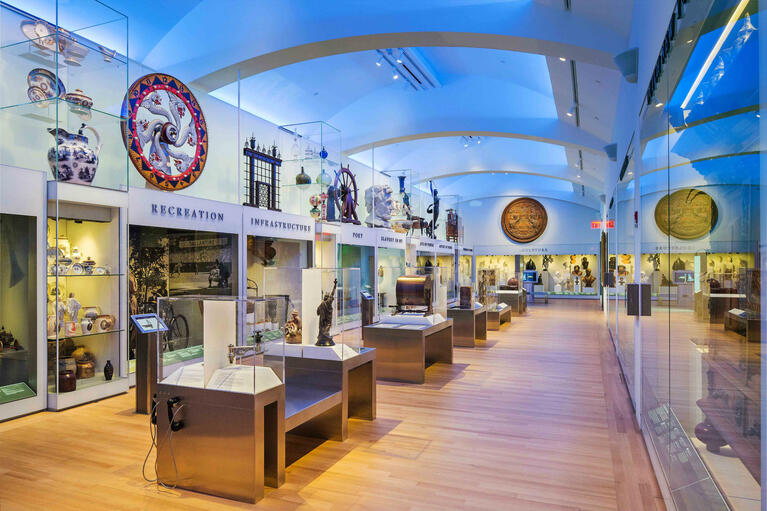 Founded in 1804, the New York Historical Society is the oldest museum in New York City. The New York Historical Society is an American history museum and library dedicated to fostering research, presenting history and art exhibitions, and public programs that emphasize the importance of history and its significance in the world today.
The New York Historical Society Museum & Library hits the spot for anyone craving an offbeat and often surprising bite of New York City culture easily digested in an hour or two. Right next door to another cultural institution, the American Museum of Natural History, you can make this a two-in-one sightseeing experience.
Unlike the Historical Society's next-door neighbor, this experience is much more intimate and quirky. The immersive displays offer a rich taste of New York City's storied past, with a collection of artifacts that include 16th century arrowheads, antique toys, and more.
16. American Folk Art Museum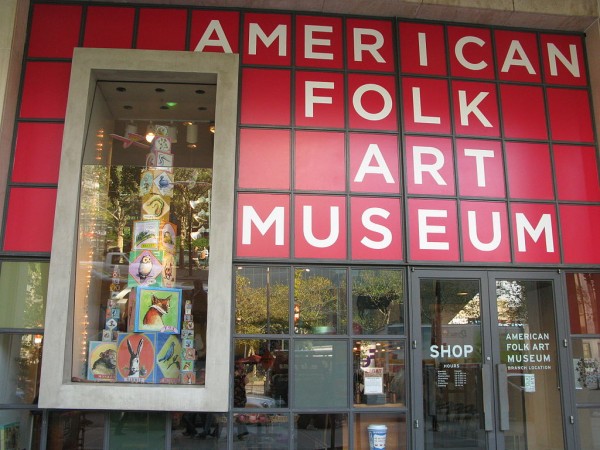 Explore the artwork of self-taught artists from the past and present through the American Folk Art Museum's extensive collection of  over 7,000 pieces dating from the 18th century to today. Inside this free museum, you'll get to see a works of art, arguably the most authentic of American art, in a variety of mediums interpreted with the historical, social, and artistic context of American culture of their time.
17. The Frick Collection
Known for its impressive collection of Old Master paintings, European sculptures, and decorative arts, The Frick Collection offers visitors the chance to see works of art from the original private collection of the Frick family and pieces that have been acquired since Mr. Frick's death. Housed in one of New York City's few remaining Gilded Age mansions, you'll get to see masterpieces by artists like Bellini, Rembrandt, Vermeer, Gainsborough, Goya, and Whistler.
18. Jewish Museum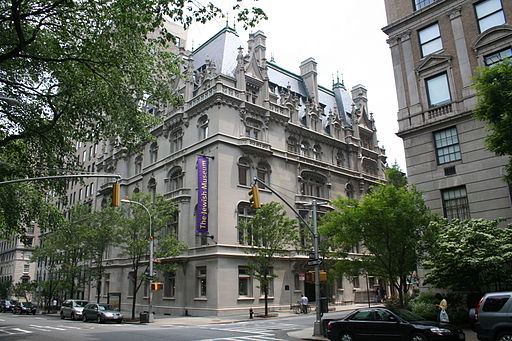 Interested in exploring Jewish heritage? The Jewish Museum is a hub for art and Jewish culture with over 30,000 works of art, Judaica, antiques, folk art, and more - from ancient to contemporary. Located on New York City's Museum Mile, the museum serves as one of the oldest cultural institutions dedicated to Judaism in the world.
The gorgeous, mansion-esque building invites you inside to discover a collection of paintings, ceremonial items, and media pieces that have reflected the Jewish experience over the past 4,000 years.
19. National Museum of the American Indian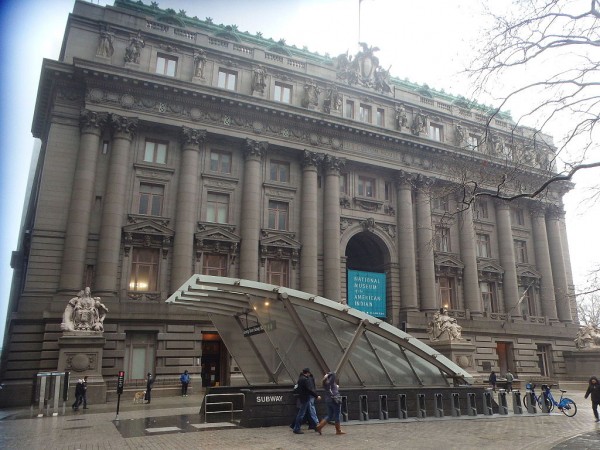 The National Museum of the American Indian (NMAI) is home to an extensive collection of art and artifacts that explore the diversity of the Native people of the Americas and plays host to a range of activities and programs, including music, dance, films, and more. As an active member of the Smithsonian Institution, the NMAI cares for one of the world's largest collection of Native artifacts, like photographs, historical archives, and media stories that detail the rich history of the Native American experience. What's more, this fantastic space is free to enter.
Remember to Save on Museum Admission
We hope you add a few of these world-renowned institutions to your New York City itinerary. We promise no matter which you choose to visit, you won't be disappointed.
Remember, many of these options are available on the pass for New York by Go City®, where you can make great savings on combined admission vs paying at the gate.