Planning a trip to New York and not sure where to stay? Don't worry, we've got you covered! Whether you're a first-timer looking to see the sites or wanting a more authentic NY experience, we've put together a list of our favorite places to stay in the area. Wherever you choose to stay, the Big Apple packs so many fun attractions and hidden gems within its boundaries that it's impossible to be bored there. With Go City, you can see more, for less. 
See the Sites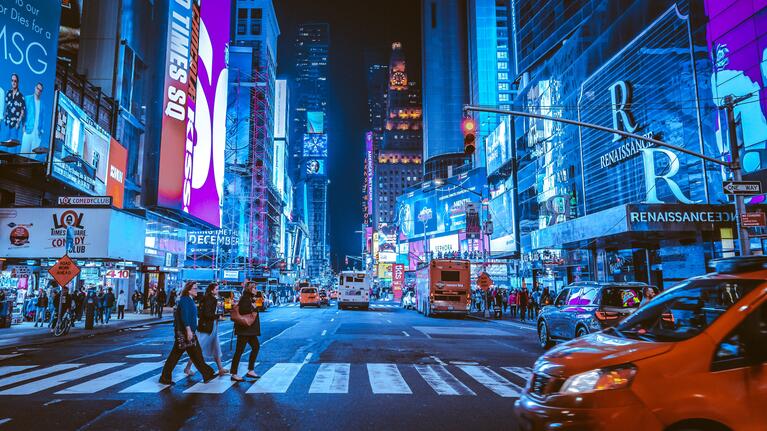 If it's your first visit to New York, there's no greater place to stay than Midtown Manhattan. Located right in the heart of the concrete jungle, this vibrant district is the best choice for soaking up the true atmosphere of the city. Attracting millions of visitors each year, the area remains the most popular tourist destination in the entire city – and with good reason! Stay here, and you'll be just a stone's throw away from countless emblematic attractions, including the Empire State Building, Central Park, the Metropolitan Museum of Art, and more. There are also great restaurants, theaters, shopping opportunities and bars – basically, you name it, they have it! Staying here also means that you'll have your pick of some of the most iconic hotels in the city.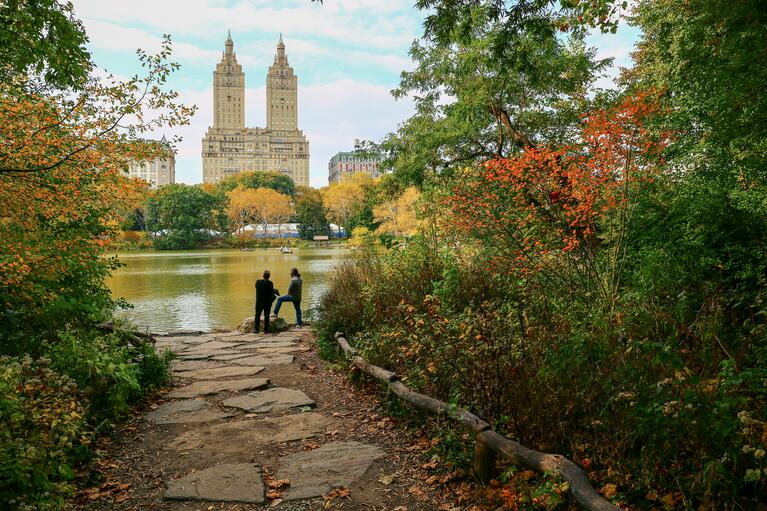 With the city's big reputation and all of the excitement to match it, it's only natural that you'd want to stay near the center of it all. Still, if Midtown isn't quite your scene, we recommend staying on the Upper West Side. This area is a great middle-ground for first-time explorers because it has an abundance of interesting attractions but with less of a buzz. Here, you'll find everything from fantastic museums and parks to great restaurants and markets. Undoubtedly picturesque and quintessentially New York, the Upper West Side has a certain beauty and elegance you won't find elsewhere. 
Live Like a Local
New York is a city of enchanting contrasts, with an animated spirit and countless great neighborhoods and districts to explore. Still, one of our top picks to stay in is Chelsea for its vibrant art scene and great nightlife hotspots. The area presents an interesting array of industrial landmarks, modern structures, and of course, galleries to boot. Stay here, and you'll be very close to the Whitney and the Rubin, amongst countless others. Dense with creativity and humanity, Chelsea is the perfect area for any artsy types coming to visit the Big Apple.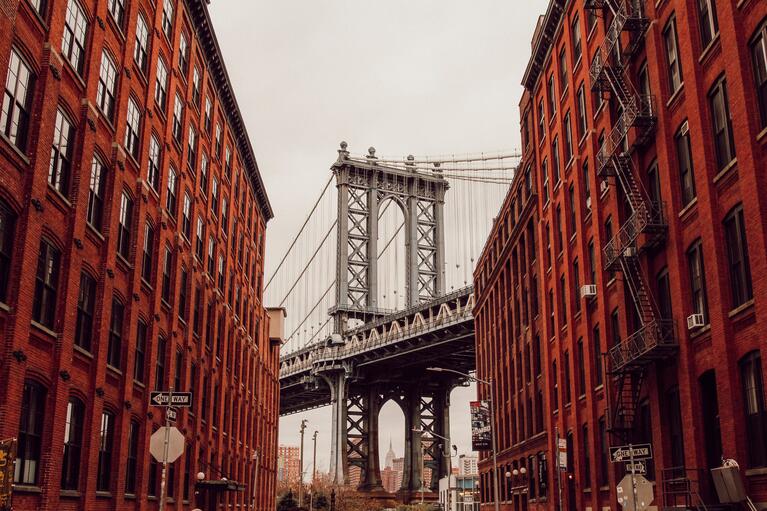 Though we might have been led to believe otherwise, New York isn't just all about Manhattan! If you're looking to stay further out from the city center, we recommend checking out hotels in Brooklyn. Standing out as one of the coolest boroughs in New York, the area has a more laid-back feel than Manhattan, but without giving up all of the fun and intrigue. As one of the city's liveliest urban spaces, you'll find everything from interesting museums and landmarks to great bars and restaurants all in one place. Stay in Brooklyn if you're looking for something a little different from the usual New York experience.  
When looking at places to stay in New York, many forget about the surrounding boroughs. Well, not us! Just a short ride away from Manhattan, Queens is one of our favorite destinations for its great attractions and diversity in culture. Other than that, the best things to do in the area run the gamut; from visiting historic landmarks and art museums to trying out some of the best cuisines in the city, you'll find many reasons to love this unique spot. Those looking to soak up the urban atmosphere without feeling overwhelmed will undoubtedly enjoy Queens. 
Try Something New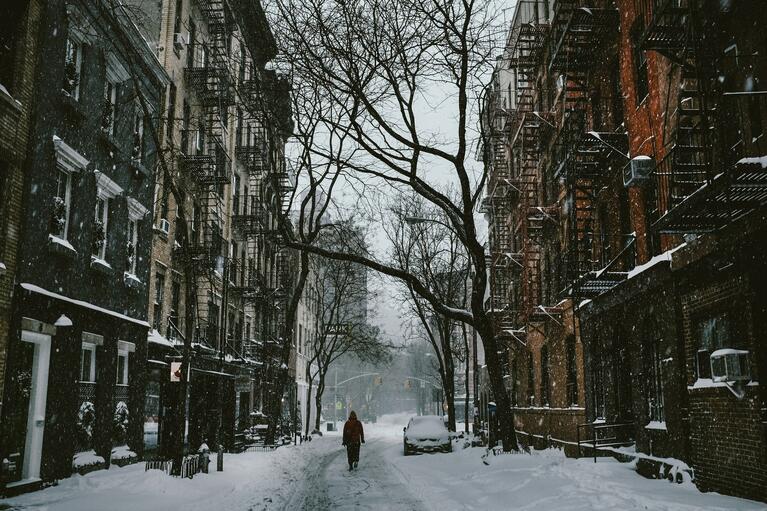 If you're looking to live like the locals, look no further! Most certainly one of our favorite areas of the city, the West Village is known as the birthplace of 1960's counterculture and the gay liberation movement. Today, the area is flanked with federal-style townhouses, trendy restaurants and artsy boutiques, making it one of the most picturesque areas in New York to stay in. In addition, the neighborhood is well-recognized for its historic bars, theaters, and comedy clubs. Whilst this area appeals more to a younger crowd, there are no rules here! 
Aside from being super famous, New York has a little something for everybody – interesting history, alluring shopping destinations, great dining, and a whole heap more! Known for being the birthplace of punk, the East Village is good for those who want to experience the grittier side of city living. For creative types and dreamers, the area presents no shortage of galleries, hip restaurants and vintage stores to be discovered. Come nightfall, you'll be right in the center of all of the fun, with an abundance of old school bars and music venues to choose from! Painfully cool and forever exciting, the area is perfect for anybody who's looking to see a different side of the city.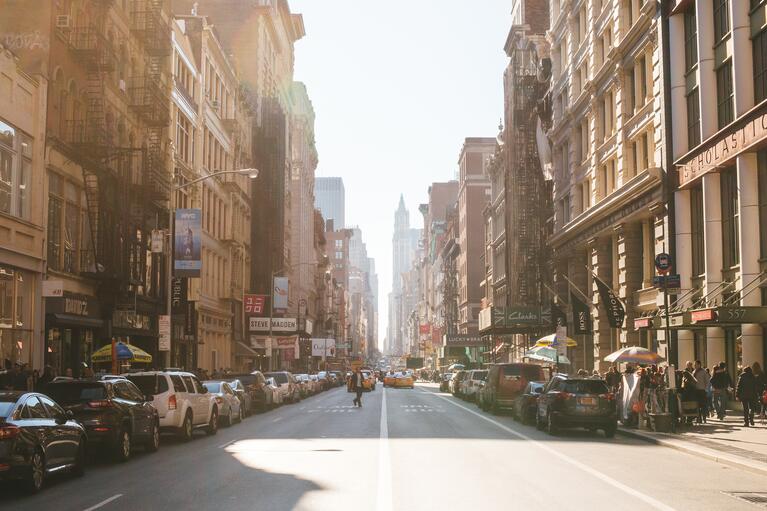 Another great place to stay in New York is SoHo. Lively and rich in culture, this area is kind of like the East Village's grown-up older brother. With its elegant cast-iron structures, trendy cafes, and cobblestone streets, this neighborhood is truly the stuff movies are made of. At night, this place comes alive with high-end restaurants, bars and wineries to be enjoyed. For art lovers and anybody with a passion for fashion, Soho would be the perfect option. 
New York presents so many great places to stay in, each with their own unique sights, sounds, tastes and history. The city has a lot to offer, from trendy urban boroughs to High-end residential districts. Whether you're an art lover, a shopaholic, or a foodie, you're sure to find the perfect spot to suit your style and itinerary amongst the city's wealth of options. To get the most out of your visit, check out our All-Inclusive Pass and Explorer Pass. If you'd like to know more, connect with us on Instagram and Facebook. With Go City, you can see more, for less.