Perhaps no other state in America is recognized for its natural beauty in quite the same way as Hawaii. With that said, it's not surprising that Oahu is one of the most popular tourist destinations in the U.S. of A., drawing in over 10 million visitors each year. Known as the ''Heart of Hawaii'', this bustling visitor hotspot presents activities and attractions for every kind of inclination, easily rivalling the likes of New York City, Los Angeles and Chicago. From the island's beautiful beaches and hiking trails to fantastic cultural amenities and hidden gems, you'll never run out of interesting things to do here. Trust us when we say that you'll never regret a trip to Oahu! Still, making your way to a new destination can be a little daunting for some folks – so, you might just be wondering, where do I start? Well, right here of course! If you're planning a trip to Oahu and aren't sure about when would be the best time to visit, don't worry – we've done the heavy lifting for you! Keep scrolling to learn more.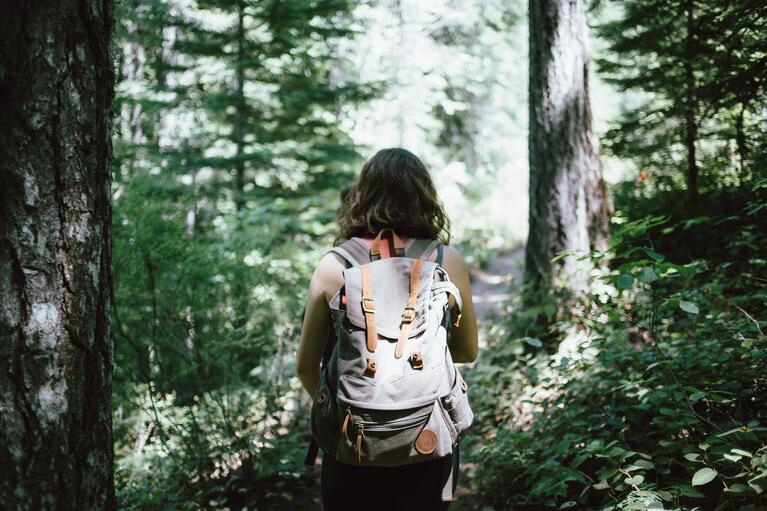 November 
Hawaii is one of the most beautiful places to visit. With its sun-soaked beaches and fantastic cultural attractions, it's no wonder that Oahu has long served as the epicenter of American tourism. For those who are looking to beat the heat, November is a good choice since it's after hurricane season. Temperatures should be a little lower around this time of the year, making it a little more comfortable to explore – don't worry though, it's still warm enough to enjoy most of Oahu's key outdoor attractions! You might find that there are fewer festivals and events taking place throughout the month, but if comfort is what you're looking for, this is the time to go. Visiting Oahu during this time of the year is also a good idea since it's during low season, meaning that the island should be less crowded. During the slowest months of tourism, you should be able to get some great deals for accommodation, dining and airfares. In fact, there are so many benefits to going in November, it's difficult to list all of them!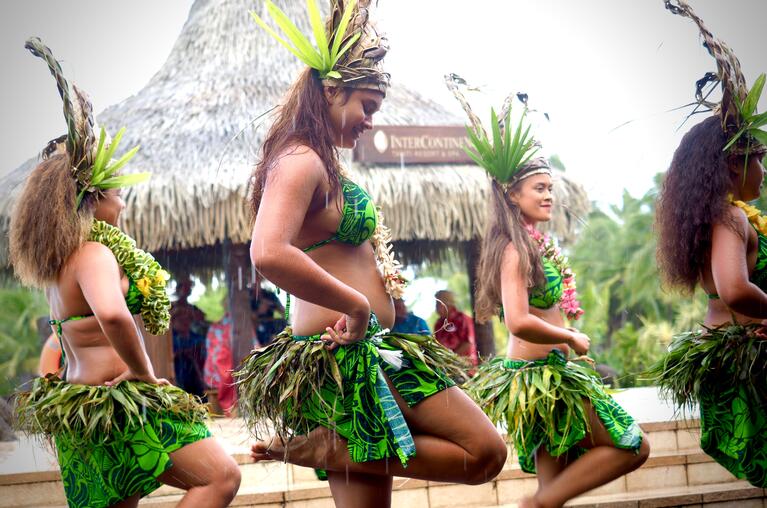 June 
Known for its tropical climate and beautiful scenery, Oahu presents a myriad of fantastic outdoor activities for those of all ages. If you're looking to take advantage of the beautiful weather, we recommend heading over there in June, since you'll be working with a light breeze, very little rain, and the longest sunshine hours of the year. For sunseekers and adventurous types alike, June is a great choice, since the weather is unlikely to get in your way. A further advantage of visiting the island during this time is that it should be less crowded and chaotic. Also note that June has lower hotel rates and airfare prices, since it's still pre-peak season. Still, to ensure availability, make sure to book rooms and flights well in advance. Perfect for those looking for the ultimate summertime in Hawaii experience sans all the hustle and bustle, June is the way to go.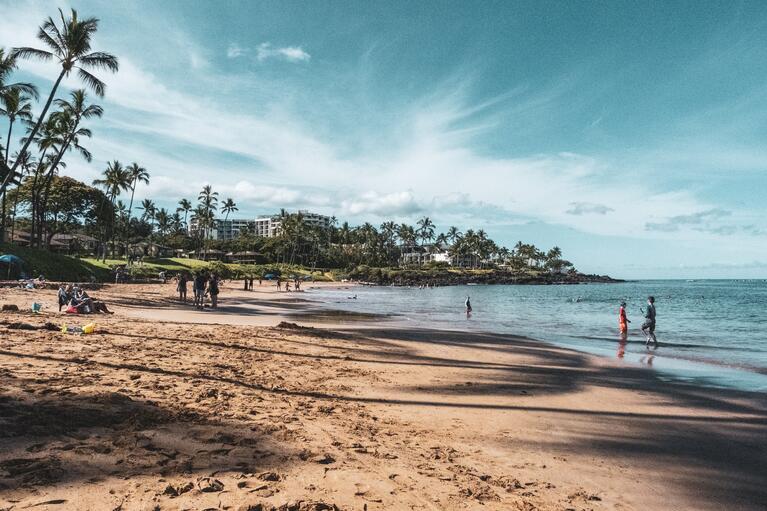 July – August 
Bold and beautiful, Oahu is most certainly no wallflower. For those who want to be in the center of all the action, we suggest going during high season – that is, from July through to August. During this time of the year, the weather is at its absolute best, making it perfect for snorkelling and soaking up the sun. Since this is Oahu's busiest time of the year for tourism, you'll find a lot of activities and events to check out. From art and film festivals to authentic luaus, this period is good to try almost anything. If you're a creative type, Honolulu Museum of Arts's Summer Nights might just be your jam. For cinephiles and lovers of pop culture, we recommend checking out Sunset on the Beach, where you can catch a movie with the wondrous backdrop of the ocean. And for something a little different, Comic-Con Honolulu is the perfect choice. The only downside of visiting from July through to August is that it can be one of the most expensive times of the year, so take that well into consideration before booking.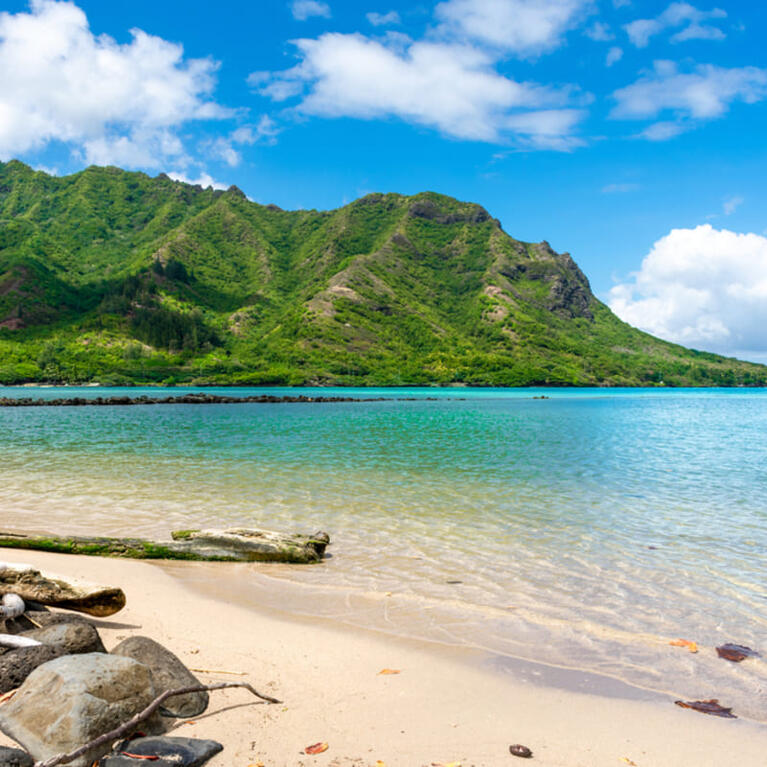 September 
With its laid-back energy and rich cultural heritage, Oahu is a location with universal appeal. If you're looking to enjoy the island's famous tropical weather, we suggest visiting during the month of September. Going into autumn, Hawaiin weather remains fantastic with clear blue skies, warm ocean temperatures, and balmy evenings. The best things to do during the month of September run the gamut – from great nature hikes and historic tours to snorkelling and surfing, the list is pretty much endless. The benefit of travelling during this time of the year is that it will be less crowded. Still, since September runs off from high season, festivals and events are plentiful. Additionally, both airfare and accommodation tend to be cheaper around early autumn. All in all, September is one of the best months of the year to visit, since you'll get to catch some rays without the hefty price tag.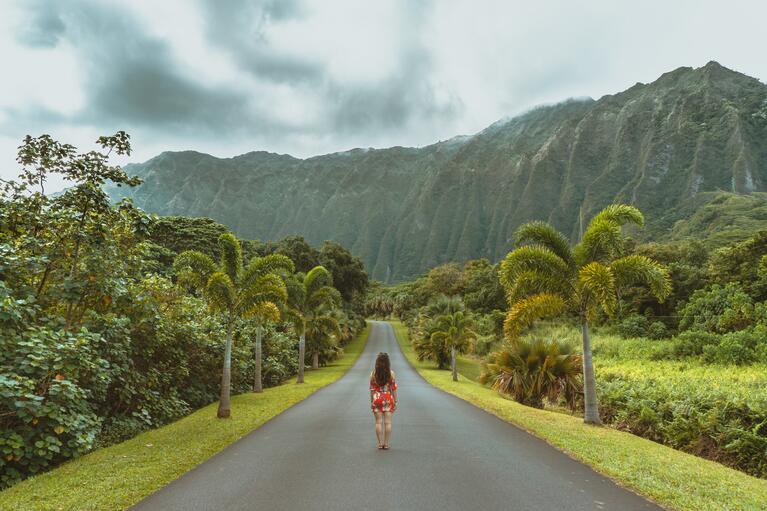 March 
Never one to blend into the background, Hawaii is characterized by its picturesque scenery and unique cultural background. For those who are attracted to idea of visiting when it's busy, we suggest booking around March. Whether you're an outdoor enthusiast, a culture vulture, or a foodie, you're sure to find something to suit your tastes. In addition, March is a great time to visit for humpback whale watching, since these majestic creatures migrate to the warmer waters to birth and nurse their young. Those who are drawn to a Hawaiin vacation for the weather will enjoy March for its beautiful sun-filled days. Still, the evenings can get a little chilly – we suggest bringing a light jacket to keep comfortable. Although March is one of the more popular times to visit Oahu, its hotel prices don't climb above the annual average. Win-win!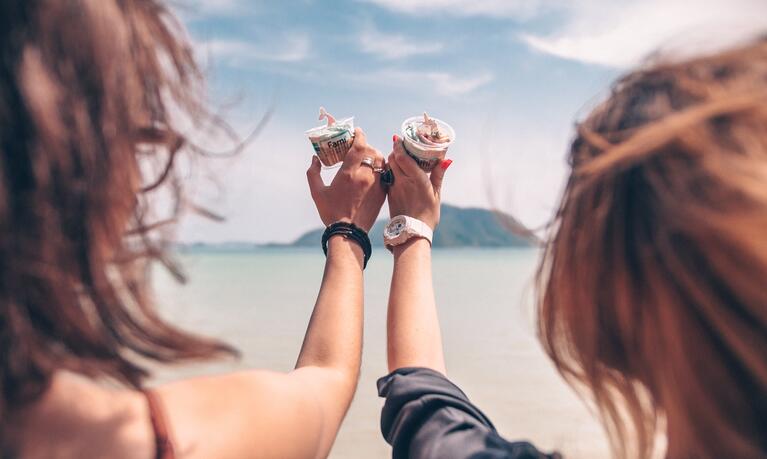 With its perennial warm weather and palm tree-fringed beaches, one could argue that's there's no bad time to visit Oahu. Really, there's only a time that's right for you. Explore the island to its fullest with Go City's All-Inclusive Pass or Explorer Pass. If you'd like to know more, connect with us on Instagram and Facebook. With Go City, you can see more, for less.