Oahu is known for many things—great food, history and culture, and of course, the lush natural world outside the cities. If you're hoping to explore the outdoors in Oahu, we've got this handy guide for you. Check out the best waterfalls in Oahu, and save money while doing it!
Here's our list of the top waterfalls in Oahu, in no particular order, plus things to do at that waterfall. Whether you're interested in swimming, cliff diving, or just snapping photos, you'll find the perfect waterfall for your Oahu vacation. Here is a list of the top waterfalls in Oahu, including...
Manoa Falls
Waimea Falls
Maunawili Falls
Waikahalulu Falls
Waimano Falls
Manoa Falls
One of the most popular hikes for visitors looking to enjoy the local waterfalls without too much time or effort, Manoa Falls is a quick trip from Waikiki. You can enjoy a clearly defined trail the whole way, with small streams and beautiful flora surrounding you en route.  The waterfall itself is more intense during the winter months but is just as beautiful in the summer. Keep an eye out for terrain which may seem familiar scenes from franchises like Lost and The Hunger Games were filmed in this area.
Waimea Falls
Located on the North Shore of Oahu, Waimea Falls is found in the valley of the same name. Waimea Valley is filled with botanical gardens, multiple archaeological sites, an abundance of flowers and plants, and its signature waterfall.
Waimea Falls is high enough for visitors to jump into the water, and the bottom is a great place to swim as well. Spend a few hours in Waimea Valley to make the most of all it has to offer.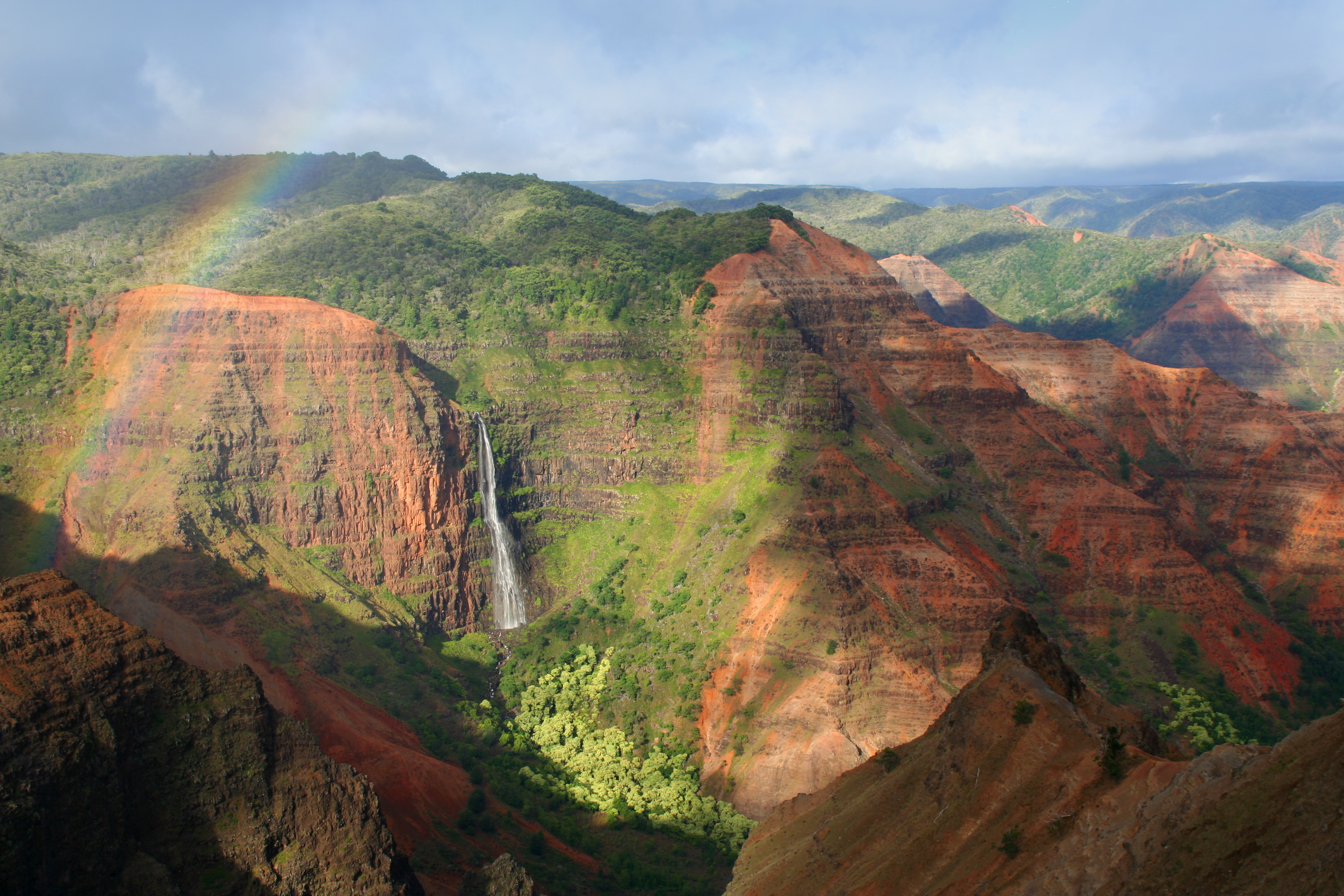 Maunawili Falls
One of the most popular waterfalls in Oahu, this can be quite crowded during the busy season but is worth the trek. It's reached via a 2.5-mile roundtrip hike through dense forest, just off the Pali Highway.  Cliff jumping is possible here as well, although, as always, be careful and check conditions before you do so. The photographic opportunities here are ideal, with the lush flora and fauna surrounding the falls making for some perfect nature photos.
Waikahalulu Falls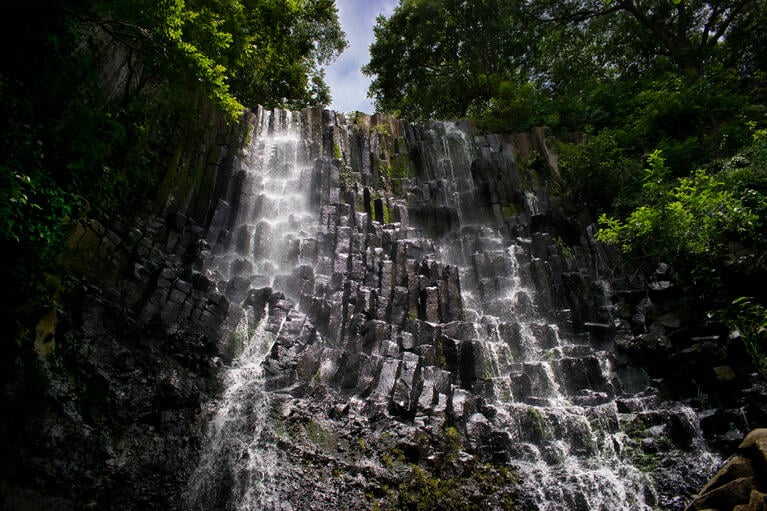 Found in the lovely Lili'uokalani Gardens (in Honolulu), this small but beautiful waterfall is easy to get to from any hotel in Waikiki. There's a serene pool at the end of the falls, making this quite a picturesque spot. This is a great place for a picnic, or for snapping photos of the rushing waters and lush surrounding greenery. According to local history, it was a favorite swimming spot of Queen Lili'uokalan, the gardens' namesake.
Waimano Falls
A visit to Waimano Falls is going to be probably a whole day event. The route to reach the falls is approximately 3 miles roundtrip, and the journey will take about an hour each way due to the terrain. It's less popular among tourists, so it's a nice opportunity to see the wilds of Oahu with fewer crowds.
Upon arrival at the terminus of the trial, you'll enjoy the stunning falls (which are high enough for cliff jumping) and the two pools below, which are ideal for swimming and lounging. Budget in enough time to relax and enjoy the falls as the journey back will be pretty intense.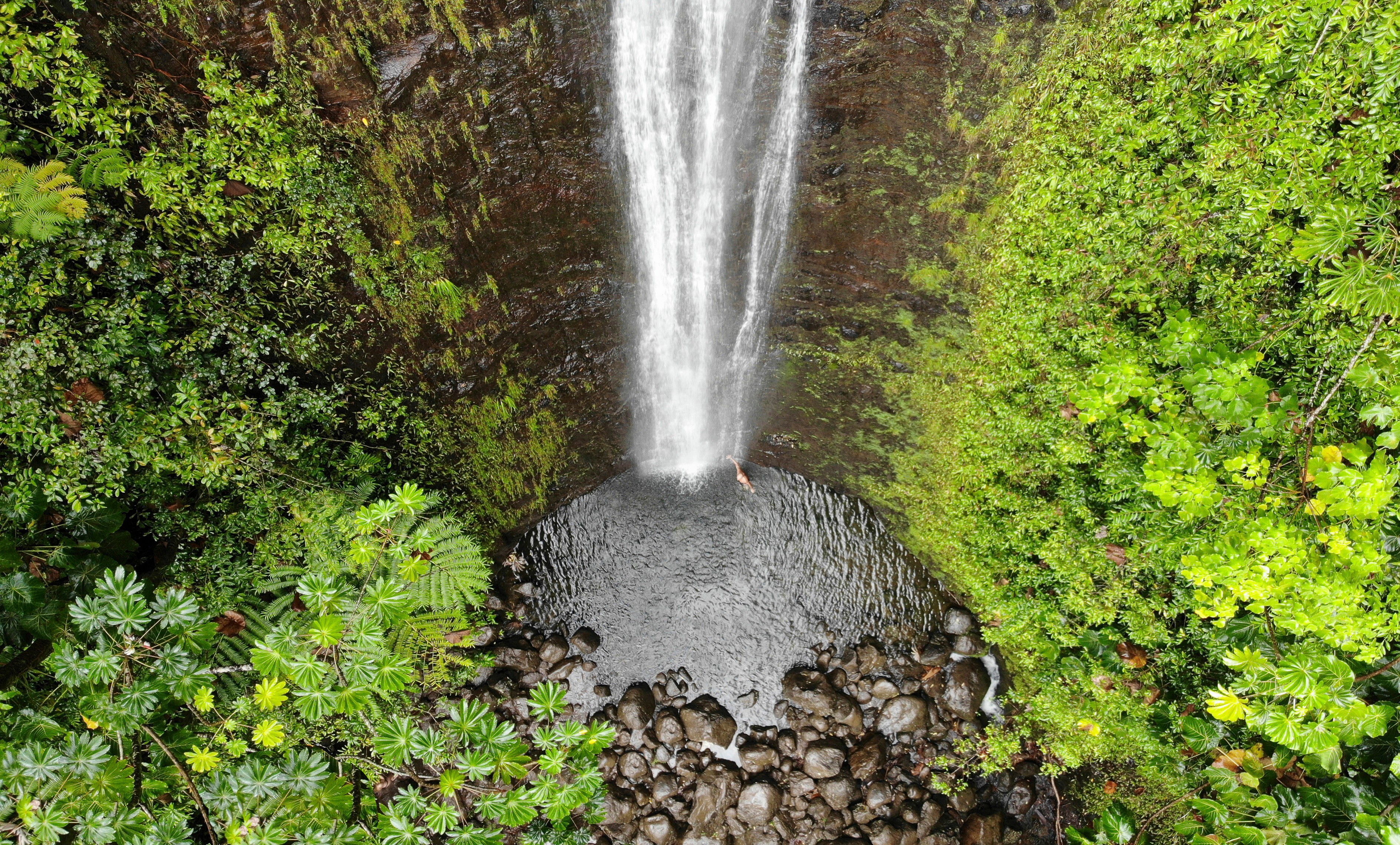 Save on Waterfall Tours
If you want to explore some of these inspiring waterfalls in Oahu, consider taking a tour. Our favorite is a Rainforest, Waterfalls, and Movie Sites Hike, which specifically focuses on Manoa Falls. Save on this attraction and other great things to do in Oahu with a pass by  Go City®. 
Share Your Adventure with Us
Tag @GoCity in your vacation photos and we'll feature you on our page. Follow the Go City Instagram and Facebook pages for competitions, special offers, and events and inspiration for your chosen destination, too!