Prepare to blow your mind at the Museum of Illusions! This reality-bending place features over 50 exhibits that defy the laws of gravity and alter your perception of real life. And who knows, you might even learn a thing or two about that brain of yours!
Fun for all ages, it's one of Orlando's unsung heroes in entertainment. The mouse's shadow may loom large, but you'll find nothing quite like this anywhere else in the state!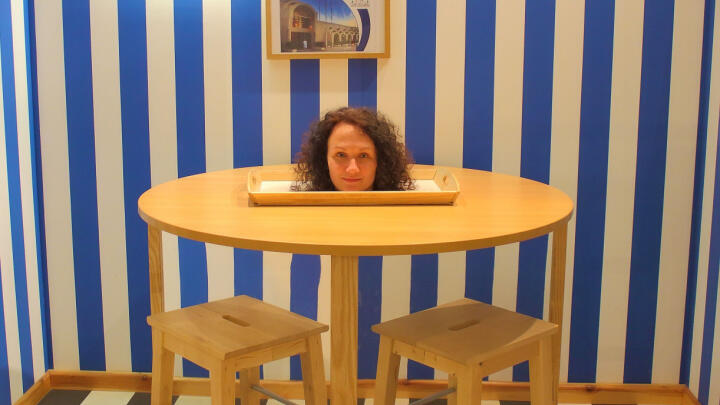 Image courtesy of Elena Serebryakova/Shutterstock
How to get Museum of Illusions tickets? 
We've got you covered – Museum of Illusions tickets are available with our Explorer Pass. Choose as you go and save money as you do! Includes admission to up to 5 attractions.
Tips for visiting the Museum of Illusions
During peak vacation times, the Museum of Illusions can get booked up pretty quickly. As such, we recommend you reserve a spot way ahead of time. 
You'll be doing a bit of walking around all the exhibits, so bear that in mind when you raid your shoe rack. 
Make sure your phone or camera has plenty of space to capture all the weird and wonderful things you'll find!
When is the best time to visit the Museum of Illusions?
With the entire experience taking place inside, you can really visit the Museum of Illusions all year round!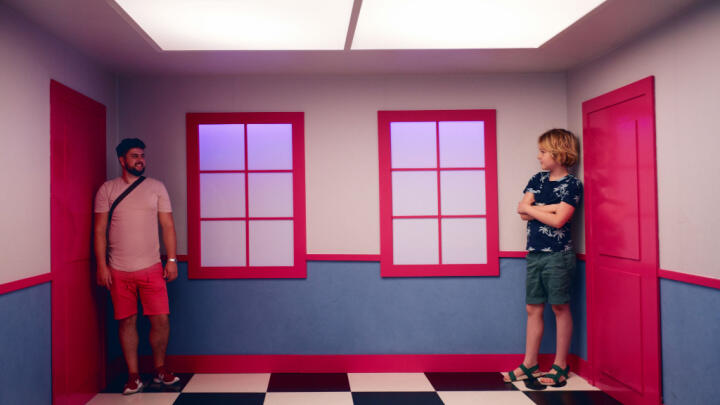 Image courtesy of Oledia Bilkei/Shutterstock
What is there to see and do at the Museum of Illusions?
Within the museum's realty-altering walls, you'll experience the effects of infinite space, see your world shifted 90 degrees, and tell yourself you're defying the very forces of gravity. All of that with your feet planted firmly on the floor!
Museum of Illusion highlights
Rotated Room - have your view of the world shifted 90 degrees and take photos in mind-blowing poses. Get a different outlook on life.
Infinity Room - this multisensory experience creates the optical illusion of infinite space. Dare you enter?
Anti-Gravity Room - in this room, your brain and eyes make unconscious inferences about whether you are standing on a flat or a sloped surface. Can you stay on your feet?
Thanks to built-in photo experiences in some of the key exhibits, you'll get some out-of-this-world shots for your socials without ever lifting a phone!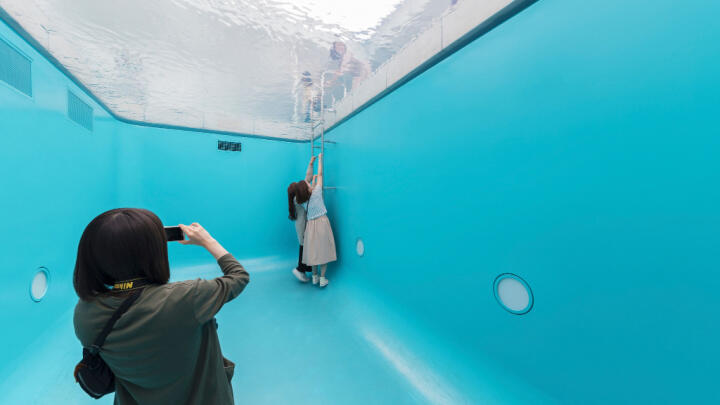 Image courtesy of Lee Yiu Tung/Shutterstock
What attractions are near the Museum of Illusions?
Just a stone's throw from the Museum of Illusions, you'll find 'The Wheel' in ICON Park. 
A few minutes' walk away, try your hand at indoor skydiving at iFLY.
Take a trip back through time and get a deeper look at one of the world's worst ocean disasters at Titanic: The Artifact Exhibition. 
Fancy a swing? Shoot a few holes at Pirate's Cove Adventure Golf.
Where is there to eat nearby?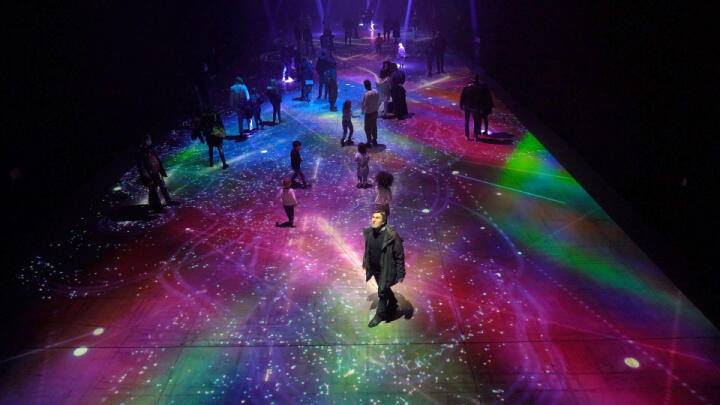 Image courtesy of DELBO ANDREA/Shutterstock
Need to know
To book, click here. Then, select your preferred date and time slot,  
and the number of child/adult passes, then enter the 12-digit pass numbers. Finally, fill out your contact details and click 'complete your booking'. 
Directions and Address
ICON Park
8441 International Drive
Suite #250
Orlando, FL 32819
Save on Tickets with Go City 
Remember, Go City is the best choice for maximum savings and flexibility, which can include Museum of Illusions tickets, plus admission to your choice of other top attractions. You'll make great savings on entry to top museums, tours, and activities vs. paying at the gate. Visit multiple attractions for one low price.