Wondering what to do in Orlando? Don't worry, we've got you covered! If you've never been to Florida, there's no better place to start! The entertainment capital of the South is packed with everything from world-famous theme parks and waterparks to fantastic shopping destinations and museums. The city is also home to many beautiful parks and wilderness reserves to be discovered. Come autumn time, the area has a lot of exciting activities and events, so be sure to check those out! So, if you're planning to make the visit, have a read through our list of the best things to see and do in the area. Wherever your interests may lie, there's sure to be something for you. 
Explore the Area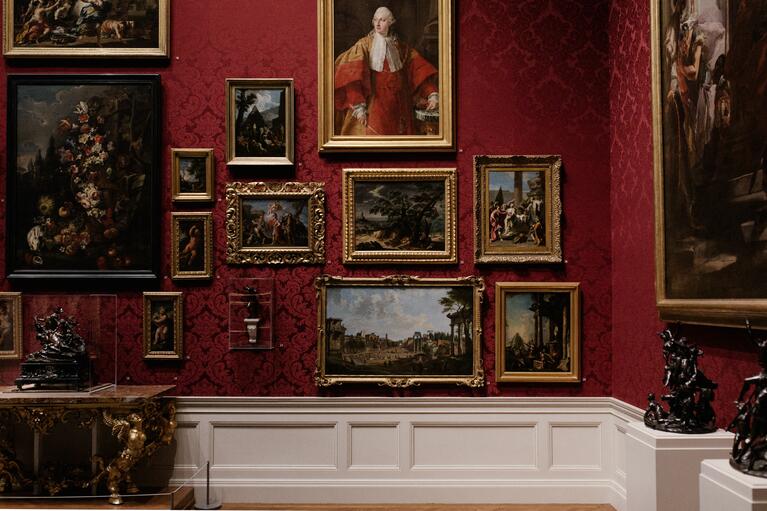 In September, Orlando can get pretty hot, and well... humid. If you're looking to get away from all of the heat, why not head over to the Orlando Museum of Art? Founded by a group of art enthusiasts in 1924, the institute works to bring seminal pieces to a broad audience. Upon entrance, visitors can view an impressive collection of over 2,400 pieces, including paintings, sculptures, photography, and more. These works span from the 18th to 20th century and come from a broad spectrum of acclaimed international artists. We recommend setting a good few hours aside for this one since there's a lot to see here.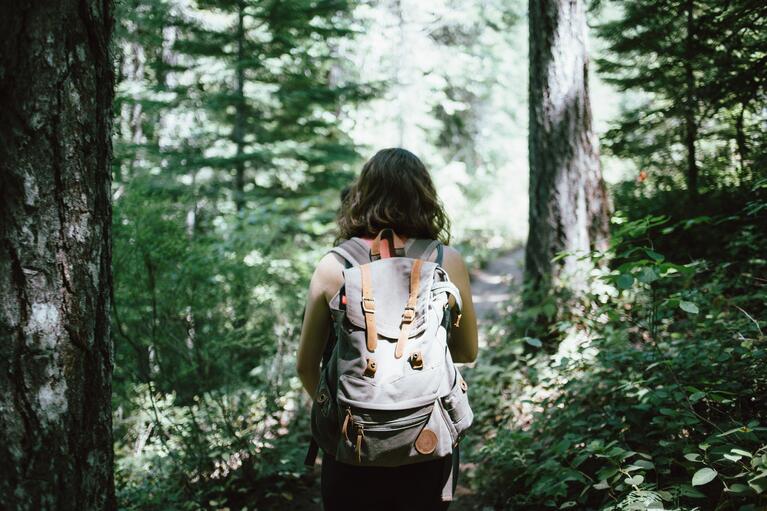 Since Florida is known for its beautiful tropical weather, it only makes sense that the state is home to some of the best nature reserves just waiting to be explored. Part of Everglades National Park, the Disney Wilderness Preserve stands out for its entirely unique ecosystem. No, really – this habitat is the only one of its kind currently found on earth! A total nature lover's haven, the park has over 1,000 species of plants and animals on-site. At the park, you can take scenic strolls or off-road buggy tours to learn more about the environment and the animals which thrive there. Just remember to wear your comfiest walking shoes! 
Find Fun Activities
Looking for something a little different? Well, look no further than the Museum of Illusions! Breaking away from the typical museum experience, the institute offers a totally unique sensory experience where nothing is quite as it seems. Upon entrance, you'll be able to explore over 50 immersive exhibits which play with motion, color, shape, and space to twist the mind. Fan favorites include kaleidoscopes and holograms and tilted and reverse rooms. Don't forget to bring your phone so you can capture some snapshots of the incredible exhibits!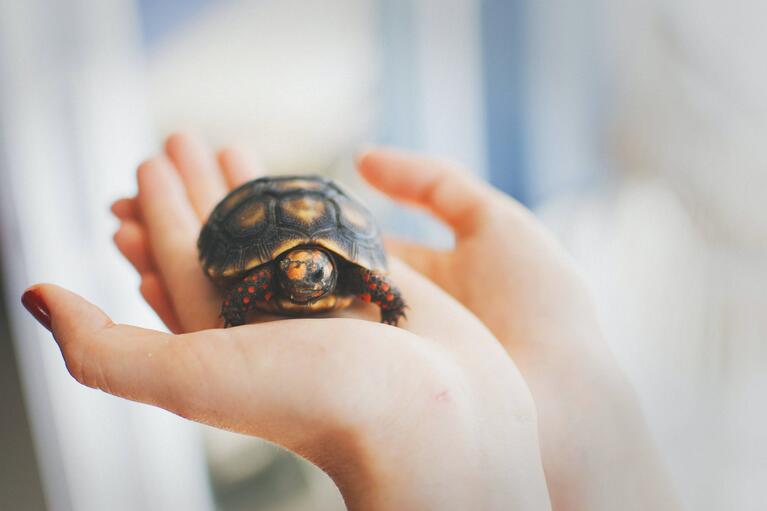 If you're looking to get into the true Florida spirit, what better place to be than Repticon Kissimmee? Taking place in late September, this two-day reptile show is a total must for any animal lovers in the area. Held in over 50 cities and 20 states, the festival recognized as one of the biggest animal expos of its kind. At the event, you'll be able to get up close with a wide array of exotic reptiles in a safe and considerate way. In addition, you can attend live seminars and demonstrations to learn more about the animals and the different habitats which they come from. As fun as it is engaging, the festival provides a totally one-of-a-kind experience to remember. 
Those who are travelling with family might be interested in the next item on our list. Spanning over 50 acres of gorgeous greenery, Harry P. Leu Gardens is an unmissable sight any time of the year. Standing out from other green spaces in the city, these tropical gardens showcase a wide array of exotic plants, thanks to founders Mr. And Mrs. Harry P. Leu, who scoured the world for unusual vegetation to bring back from their excursions. In early September, the park transforms into a magical forest with its Fairy Doors exhibition. At the event, you're tasked to spot the beautiful wooden doors hidden around the park on some of the centuries-old trees. Bringing magic to life, this event would make the perfect family day trip.  
Relax!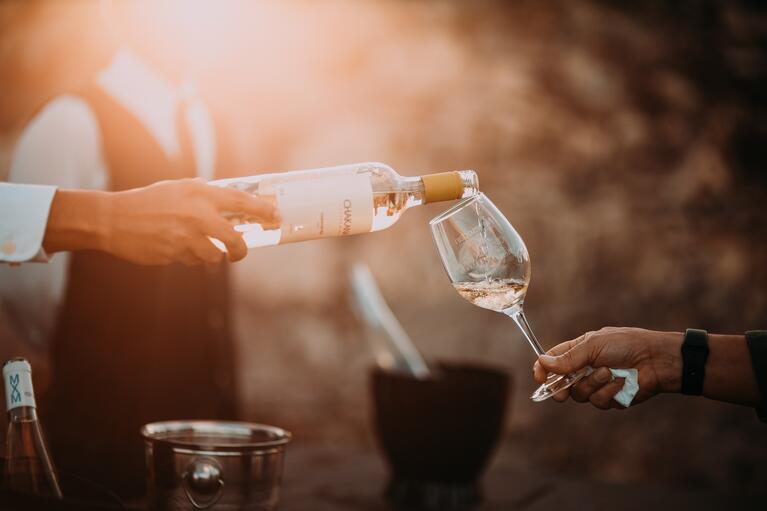 Another one of our favorite things to do for the month of September in Orlando is checking out the Lakeridge Wine and Cheese Festival. Now over 10 years old, the event celebrates local artisan vendors and outstanding winemakers on the beautiful grounds of their lush vineyard. Culinary offerings cover a wide variety of cuisines and can be meat and seafood-forward, though Lakeridge also offers many alternatives for those with special dietary requirements. Throughout the weekend, there are outdoor performances, activities, winery tours and wine tastings to be enjoyed. If the aim of the game is to spoil you, then the festival sure does its job.  
If you want to indulge your inner foodie, then Magical Dining might just be the festival for you! Running the whole way throughout the month, this event gives diners the opportunity to try out some local favorites at lowered prices. Living up to its name, the event offers delectable dishes across a wide array of cuisines from around the globe. Whether you're looking for fine dining, a quiet romantic date spot, or something a little more casual, you're sure to find something to suit your tastes. Explore the best that the city has to offer, with no holding back! Oh, and the best part? For every magical meal bought, $1, is donated to charity, so everyone benefits.  
Orlando is known as ''The City Beautiful'', and with good reason. Spend a day in the area, and it defies you not to fall in love with it. Fall is a fantastic time to visit since the crowds will have thinned out, whilst the weather will still be summery. The best things to do there run the gamut – it's just up to you to choose! Looking for great family day trips? Head the Museum of Illusions for the ultimate day of fun. Or, discover the city's artsy side at the Orlando Museum of Art. If you're an outdoorsy type, spend a day at the Disney Wilderness Preserve. Whatever your pleasure, the city provides a wide array of attractions, activities, and festivals to be enjoyed. And now, you don't have to miss a thing - to get the most out of your trip, try Go City's All-Inclusive Pass or Explorer Pass. If you'd like to know more, connect with us on Instagram and Facebook. With Go City, you can see more, for less.