Sunny Florida is a perfect spring vacation destination. While the weather has warmed up, it's still pleasant without the oppressively high heat of summer. (That doesn't mean you shouldn't still wear sunblock, though!) Even better, the heavy crowds haven't surfaced quite yet, so you're in for shorter waits and a better overall experience. If you're looking for things to do in Orlando in Spring 2020, check out our list of some of the best activities and attractions, including...
LEGOLAND® Florida & LEGO Star Wars Days
ICON Orlando
Kennedy Space Center
Everglades Airboat Tour
and more!
Save on Springtime Activities in Orlando
Regular admission to a number of these attractions is available on the Go Orlando pass. Choose as you go from popular attractions and save up to 50% on combined admission vs paying at the gate. Check out all available Orlando attractions, passes, and prices. Please note, some of these special spring events may be separately ticketed and not available on the Go Orlando pass.
LEGOLAND® Florida & LEGO Star Wars Days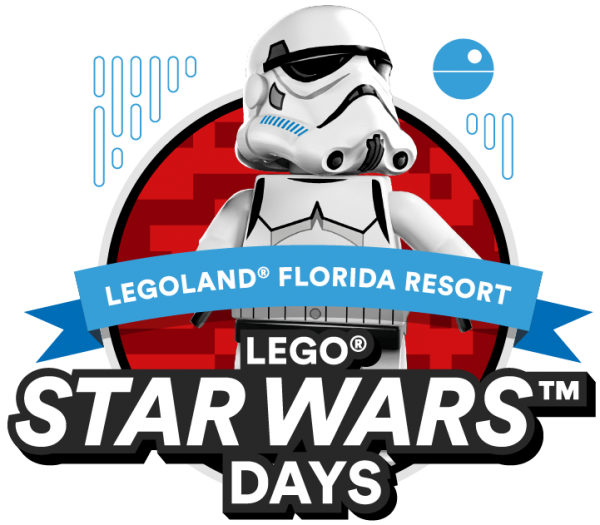 What better way to entertain the kids than with a visit to LEGOLAND® Florida? It's a perfect attraction for younger kids, and their accompanying adults will enjoy the nostalgia factor as well. This unique theme park has everything a LEGO lover could desire – rides, slides, larger-than-life models, themed areas, and even a water park (which opens for the season on select dates from February). This Spring, kids can also enjoy new Piratefest Weekends. Held over three weekends, April 18-19, 25-26 and May 2-3, kids will learn to walk, talk and even vacation like a pirate! Complete a 'pirate passport' while visiting attractions all over the resort and meet some arrghsome pirate characters! Getting In: Admission to LEGOLAND® Florida is included with the Go Orlando pass.
See the City From Above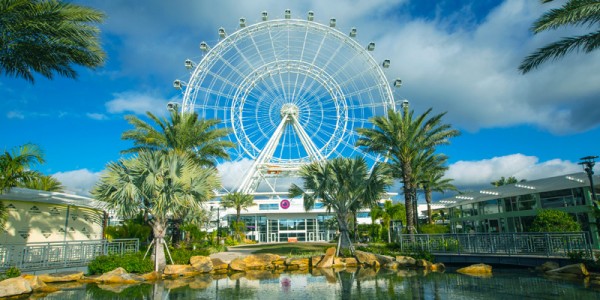 To get a true appreciation for all that Orlando has to offer, be sure to take a ride to the top of ICON Orlando. This charming observation deck escorts you to a height of 400 feet above the ground, providing unparalleled views of the cityscape below. The 30 high-tech pods have super interactive technology that allows you to learn more about the city as you rotate slowly around. You'll see a combination of lovely greenery and urban sprawl, so it's a nice unique perspective for photos, too. Getting In: Admission to ICON Orlando is included with the Go Orlando pass.
Explore the Kennedy Space Center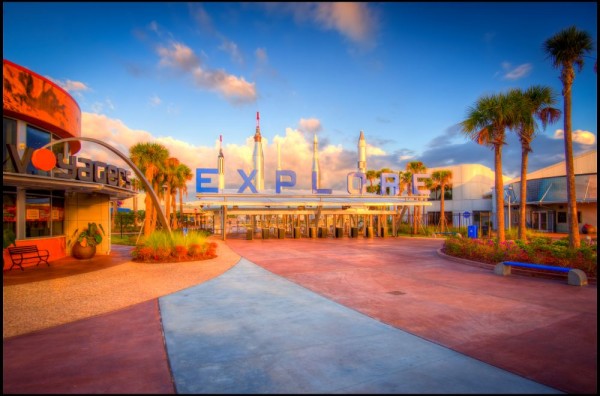 History buffs flock to the iconic Kennedy Space Center all the time, and it should definitely be a highlight of your vacation. This massive complex offers a whole host of astronaut and space-themed fun, like the chance to meet a veteran astronaut, scope out huge rockets, and tour real launch areas. You'll even get the chance to "train" in genuine space flight simulators, putting you in the shoes of the real astronauts who have gone before you. Don't forget to check out their popular IMAX shows! Getting In: Admission to the Kennedy Space Center is included with the Go Orlando pass.
Check Out Gatorland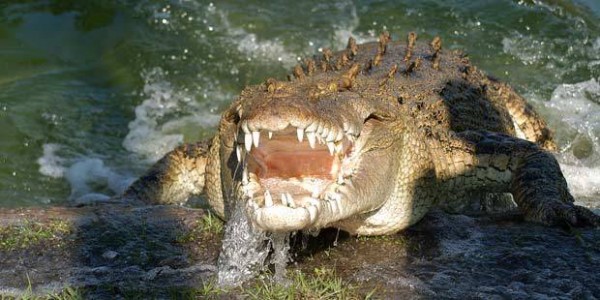 While the weather in the Orlando region never really gets cold, per se, the onset of spring is a nice opportunity to get back into some fun outdoor attractions. One of our favorites it the one-of-a-kind gator park, Gatorland. Hailed as the Alligator Capital of the World, Gatorland is 110 acres of land that function as both a theme park and a wildlife preserve. Stop by a petting zoo (not with alligators...), go on a nature walk, learn something new on an educational program, and watch a gator performance! There's always something new and fun to do at Gatorland! Getting In: Admission to Gatorland is included with the Go Orlando pass.
Take a Winter Park Tour
Take a tour of charming Winter Park and see why this place ranks among the top Orlando area destinations for travelers. From fascinating boutique shops to delicious restaurants to lovely landscaping, this little city has it all for the discerning visitor. They also typically have special events during the spring, so be sure to check out their events calendar. Check out their
website
for more information.
Getting In: 
Winter Park boat tour tickets
are included with the Go Orlando pass.
Embark on an Everglades Tour
While you're in Florida, the amazing Everglades are a must-see. This massive National Park is filled with gorgeous scenery and natural wonders, plus the iconic Florida alligator. An airboat tour is a great way to soak up the sights and sounds while getting that perfect nature photo. Plus, it's an exciting and enjoyable trip, so it's definitely worth venturing out into the lush Florida wilderness.
Getting In: 
Everglades Airboat tour tickets
are included with the Go Orlando pass.
Play Around at Fun Spot America 
Another great option for the kids, Fun Spot America is a charming, old-school amusement park. Among many other rides, Fun Spot boasts all your classic favorites like go-karts, bumper cars, a festive Ferris wheel, and more! Choose any four rides from over 20 exciting options, and have a lovely little afternoon of fun and excitement.
Getting In: 
Admission to Fun Spot America
is included with the Go Orlando pass.
Be Thrilled at Busch Gardens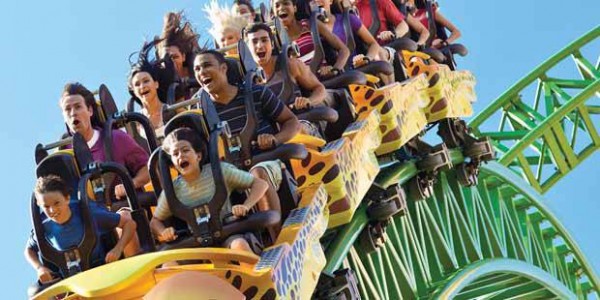 If you're an amusement park fan, then Busch Gardens should be your next stop. It's a delightful atmosphere, filled with dozens of hair-raising coasters, fun entertainment, water rides, and cute animal exhibits - in fact, the park is home to over 200 furry creatures. Some of the most popular areas of the park include the Serengeti Plain (home to giraffes and other African plains species), the relaxing Stanley Falls, and the Montu coaster (which is guaranteed to turn you upside down several times!). Coming in 2020, the Iron Gwazi is North America's tallest and fastest hybrid coaster! Reaching speeds of 76mph, with three inversions and 90-degree drops, it's sure to get your pulse racing! Admission to Busch Gardens is not included on the Go Orlando pass.
Local Events
Florida Strawberry Festival
Plant City February 27 - March 8, 2020
The Florida Strawberry Festival is a lovely local event that attracts visitors from all over the state through its down-home charm and delicious strawberry dishes. This year marks the 85th annual celebration, and attendees can enjoy this most American of traditions and its awesome lineup of performances, competitions, workshops, and exhibits. Getting In: Admission to the Florida Strawberry Festival is separately ticketed and is not included with the Go Orlando pass. For more information and to purchase tickets, please visit the event website.
Mighty St. Patrick's Festival
Raglan Road Irish Pub March 16 – 18, 2020
A classic St. Patty's Day celebration is a signature spring event, and Orlando is no exception to the rule. Come celebrate the holiday when everyone is a little Irish with the
Mighty St. Patrick's Festival
at Raglan Road Irish Pub. Enjoy authentic Irish music, food, and of course, a good old pint of plain.
Getting In: 
Admission to the Ragland Road Mighty St. Patrick's Day Festival is separately ticketed and is not included with the Go Orlando pass.
Spring Fiesta in the Park
Lake Eola Park April 4 - 5, 2020
Spring Fiesta in the Park
is held annually in lovely Lake Eola Park. This year it is expected that over 1,500 visitors will make their way to the grassy banks of the park's lakes to enjoy cool crafts and yummy treats. There'll even be a 'Best in Show' award ceremony. What's more, delightful live entertainment and face-painting will keep young and old alike happy.
Getting In: 
Admission to the Spring Fiesta in the Park is free. Why not even take a swan boat out onto the lake - a must-do activity in Lake Eola Park.
Remember to Save on Admission
Did we miss anything? A few things to do in Orlando in the spring, including some special events, other seasonal activities in March - June. Please note, the spring events taking place at some of these attractions may be separately ticketed and not available with the Go Orlando pass. We hope you consider adding some of these fun ideas to your spring vacation itinerary.