Vibrant and bustling with life, Orlando is known as one of America's top tourist destinations. If it's your first visit to the city, you're likely to be staying in International Drive. Luckily for you, this exciting entertainment district at the heart of the city's tourism area will leave you spoiled for choice. The area presents a myriad of exciting family-friendly experiences including Fun Spot America and Icon Park to keep you busy. With hundreds of bars and restaurants across the board, an evening out at I-Drive is a blast. And as a major plus, you'll be just a stone's throw away from all of the best theme parks. We've spent a lot of time in the area and are sharing our favorite things to do here. Let's dive in! 
Hit the Classics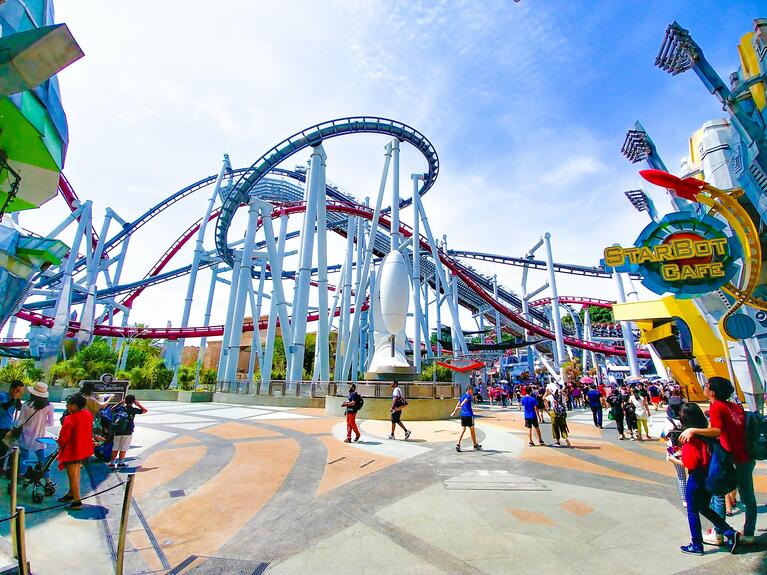 Of course, a vacation to Orlando is all about the theme parks. Living up to its namesake, Fun Spot America provides a great day out for adults and children alike. Whether you're a thrillseeker or prefer something a little bit tamer, this place has it all. Setting itself apart from other iconic parks in the city, Fun Spot America works to offer a fantastic slice of Old Florida. Walking around the park, you'll be able to enjoy old school carnival rides including a Ferris wheel, a carousel and bumper cars. The park is entirely admission-free, and you can choose to pay for only the rides you choose to go on, making it great value for money. Creating fun and making memories since 1979, this place is a quintessential Orlando classic well worth the visit.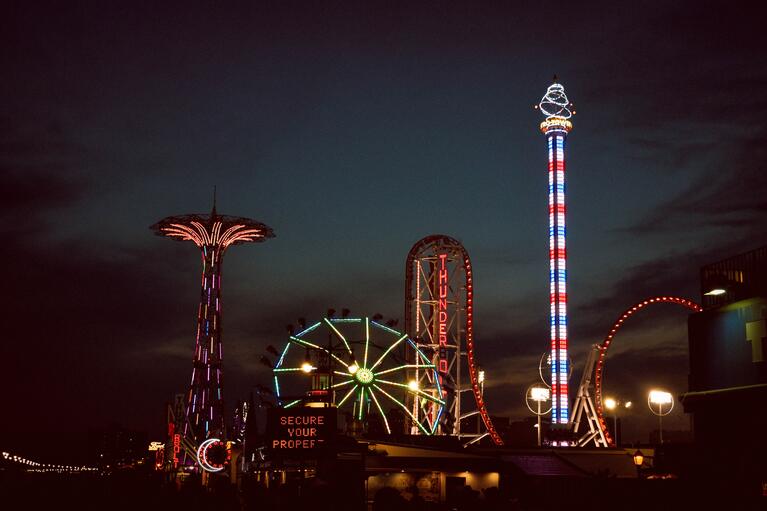 Now, some say you can't have it all, but I-Drive's walkable entertainment district Icon Park will make you feel just the opposite. Offering everything from exciting family-friendly activities and great shopping opportunities to top-notch eateries and vibrant nightlife options, this all-around energetic attraction has a little something for everybody. When making a stop here, it's absolutely essential to ride the Orlando Eye, and the Orlando Starflyer, the world's tallest swing ride. Afterwards, head for dinner at one of the park's fantastic restaurants (you'll have plenty to choose from since there are over 40 of them!), or browse the stores for souvenirs for your loved ones. Or, after dark, check out the bars and live music shows in the area. With its buzzing atmosphere that remains unmatched, we couldn't think of a better way to spend a sunny day in Orlando. 
Find Interesting Activities
Make it a day to remember and visit all of your favorite celebrities at Madame Tussauds. Named after the prolific wax worker Marie Tussaud, this leading Orlando attraction has famous figures from the worlds of film, music, sport and history, all under one roof. A total Instagrammer's paradise, the institute offers over 60 immersive exhibitions to be explored. Unbelievably accurate and detailed, these crazy life-size replicas are a total sight to behold. Even up close, the waxworks are sure to play a number on you – you'll never quite be sure that they're not the real deal. Get up close with the likes of Taylor Swift, Ryan Reynolds, or Angelina Jolie. Surreal, quirky, and a whole lot of fun, consider this a great place for a family day trip. Don't forget to bring a camera so you can capture the magic!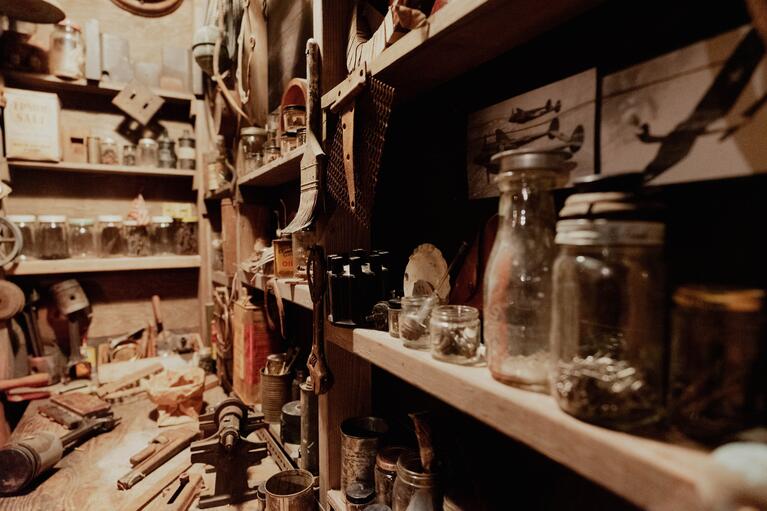 As Orlando's main tourist strip, I-Drive is bursting with interesting things to do that you'll be hard-pressed to find anywhere else. Offering a poignant look at the famous shipwreck, Titanic: The Artifact Exhibition truly brings history to life for a broad audience. Taking guests on a fascinating trip through time, the museum showcases over 300 artefacts that have been recovered from the very bottom of the Atlantic Ocean. Tours are led by actors dressed in period costumes of the time to depict actual passengers. With numerous galleries and interactive exhibits to explore, the institute offers a closer look into what happened on April 15th 1912. 
Have a Blast
If you're looking for something a little different, look no further than Ripley's Believe It or Not! Founded by famous cartoonist Robert Ripley, this one-of-a-kind museum showcases oddities, curiosities and artefacts from around the globe. Built into an off-level structure that appears to be falling into a sinkhole, this kooky odditorium houses over 16 galleries and hundreds of displays which are sure to amaze. Walking through the museum, you'll get to see peculiarities including a genuine shrunken head, a two-headed calf, and one of the world's only vampire killing kits. From the strange and the beautiful to the weird and the wonderful, this place has it covered. A little bit kitschy and a whole lot of fun, we love this stop because it embraces a whole other world of crazy we never knew was possible.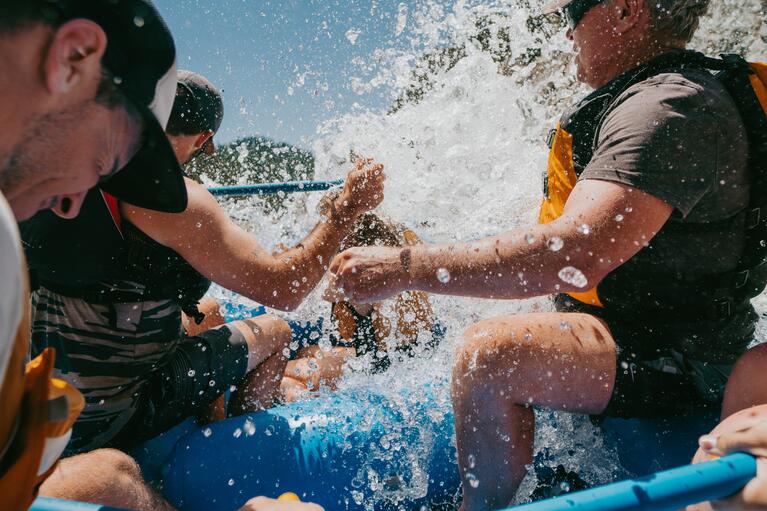 Sometimes, the Orlando heat can get a little much for some people (Okay, fine - most people). But don't fear! We've found the answer – and yup, you guessed it, it's right in the center of International Drive. For those looking to cool off, CoCo Key Water Resort is the perfect place to make a splash. Whether you want a high-powered adrenaline rush, or something a little more low-key, you're sure to find something to suit you. With fourteen rides to try, the fun never stops coming here. For those who prefer to play it cool, there's a relaxing pool and bar area away from all of the buzz. In addition, CoCo Key has a large arcade with over 50 games to try out. For fun-filled family adventure, we couldn't think of a better spot. 
A total epicenter of fun and excitement, International Drive is an attractive tourist destination for all types of visitors. Drawing in millions of people each year, the city's major tourist corridor knows how to help you have a good time. The best things to do in I-Drive run the gamut – from free spectacles to fantastic thrill rides, you'll never be bored here. To find out how to save money on your trip, check out our Explorer Pass and All-Inclusive Pass. For more details, make sure to connect with us on Instagram and Facebook. With Go City, you can see more, for less.