Orlando is a delightful vacation destination, beloved by visitors from across the country and around the world. From theme parks to museums, cruises to tours, and plenty of fun in between, there's so much to see and do in Orlando that it's hard to narrow it all down. To help you decide what you want to see on your Orlando vacation, check out our recommendations for the top ten things to do in Orlando. Our favorite Orlando attractions include:
Kennedy Space Center
Madame Tussauds Orlando
LEGOLAND® Florida Resort
ICON Orlando
WonderWorks
Gatorland: The Alligator Capital of the World
And more!
Save on Admission to Top Things to do in Orlando
Many of these must-see attractions are available on the Go Orlando® Card. Choose as you go from many top attractions and save up to 50% on combined admission attraction versus paying at the gate. See all passes, attractions, and prices. Please keep in mind that a few of these attractions might be separately ticketed and not included with the Go Orlando® Card.
Kennedy Space Center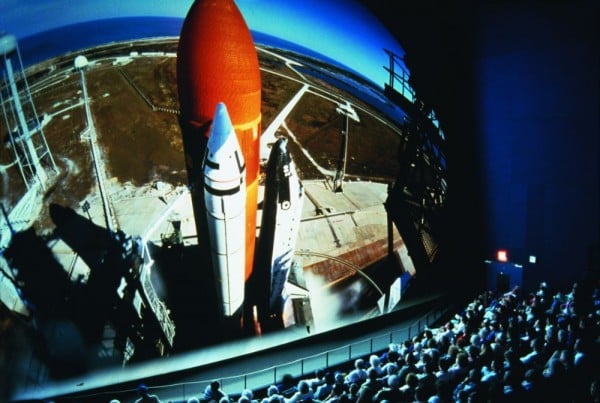 Your first can't-miss attraction in Orlando is the Kennedy Space Center. This fantastic destination is the only place in America where you can actually tour real launch areas, meet an astronaut, peek at giant rockets, try your hand at a spaceflight simulator, and much more! Take a tour of the Visitor Center Complex, enjoy an IMAX film, and check out the Space Shuttle Atlantis – one of their star features.  Getting In: Kennedy Space Center tickets are included with the Go Orlando Card.
Madame Tussauds Orlando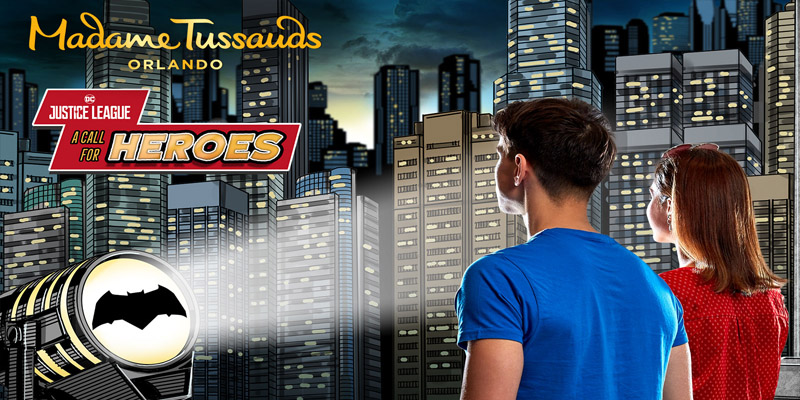 For anyone who loves celebrities and pop culture, history, music, and art, Madame Tussauds Orlando is a prime destination. You'll find impressively realistic wax replicas of people from all over, including everyone from Shaq and Neymar to Steve Jobs and Abraham Lincoln. Be sure to check out their newest exhibit, Justice League: A Call for Heroes to Launch. You'll get to help our your favorite superheroes like Wonder Woman and Superman, see accurate replicas of props from the films, and much more. Getting In: Madame Tussauds Orlando tickets are included with the Go Orlando Card.
LEGOLAND® Florida Resort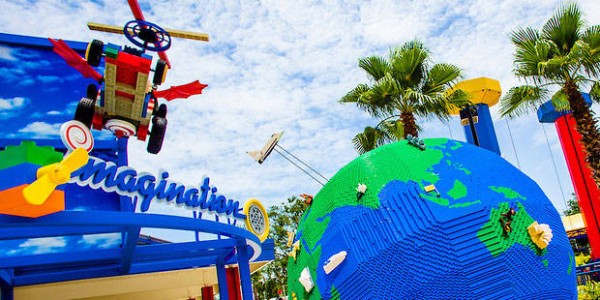 If you're traveling to Orlando with small children, LEGOLAND® should be high on your to-do list. This engaging park is filled with rides, slides, interactive exhibits, building opportunities, and much more. Among many other activities, kids can enjoy interaction with LEGO characters, watch the LEGO® movie in 4-D, train like a NINJAGO expert, and explore Miniland USA. There's no end to the fun here! Tip: Wear comfortable shoes and bring sunscreen. Check operating hours when making plans. It is also a good idea to review the live show and character meet and greet schedules to best plan your day. Getting In: LEGOLAND® Florida tickets are included with the Go Orlando Card.
ICON Orlando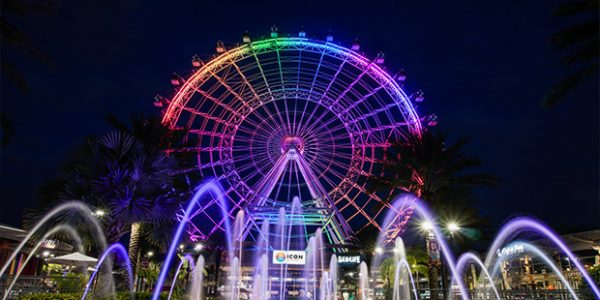 Newly re-branded, ICON Orlando is still the premier observation wheel on the east coast. Head to the top of this 400-foot-tall structure for unbeatable views of the I-Drive neighborhood and the entire city of Orlando. While on your ride, you'll get to engage with hi-tech iPads that help you pinpoint specific sites in the city below. And regardless of whether you're taking a ride in the daytime or at night, you'll get some stellar chances for Instagram-worthy photos. Getting In: ICON Orlando tickets are included with the Go Orlando Card.
WonderWorks Orlando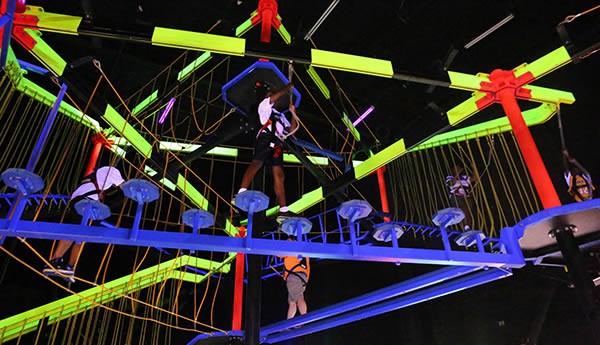 Another top attraction for the kids, WonderWorks is an excellent destination for the curious travelers. Essentially an indoor-amusement park that combines play with learning, WonderWorks is filled with interactive exhibits that challenge kids to think. Visitors will get to engage in fun activities like tackling a ropes course, competing in laser tag, experiencing the pressure of an earthquake, and so much more. Getting In: WonderWorks tickets are included with the Go Orlando Card.
Cirque Magique Dinner Show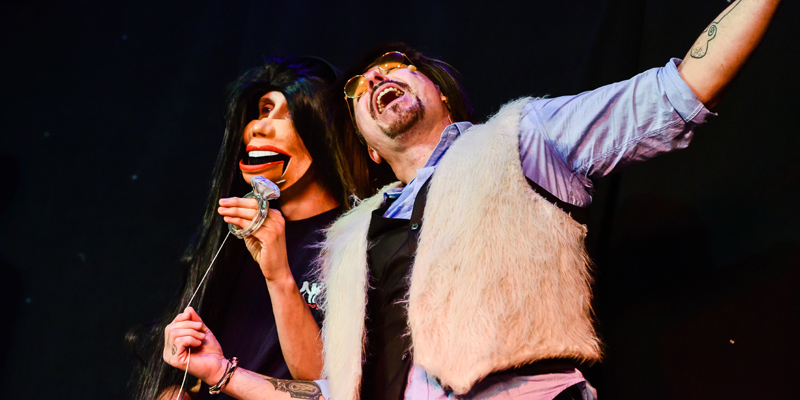 Just off I-Drive located inside the WonderWorks building, the whole family will love the Outta Control Magic Dinner Show. Dinner includes hand tossed pizza followed by some delicious ice cream for desert. This combination of entertainment and good food is the perfect way to end a day along I-Drive or when starting a family evening along I-Drive. Tip: Call for show schedules and reservations. There are vegetarian options on the dinner menu. Getting in: The Outta Control Magic Dinner Show tickets are included on the Go Orlando Card.
SEA LIFE Aquarium Orlando
Animal lovers will appreciate this stellar aquarium. SEA LIFE Aquarium is filled with engaging, themed exhibits that seamlessly lead you through the attraction. Some of the many exhibits you'll enjoy at this attraction include Orlando's only panoramic ocean tunnel, an underwater bubble tank, a hands-on rockpool, and an impressive shipwreck where sea creatures lurk.
Getting In:
SEA LIFE Aquarium Orlando tickets
are included with the Go Orlando Card.
Boggy Creek Airboat Tour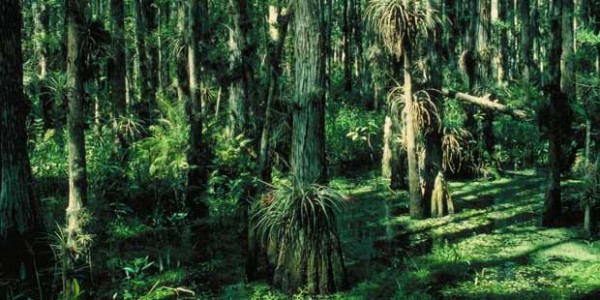 As a visitor to Orlando, you won't want to miss the opportunity to see this jewel of Florida – the Everglades. A Boggy Creek Airboat Tour will escort you through this natural wonderland in a fun vessel. In addition to the lush scenery that's unlike anything else in the country, you'll also see plenty of unique fauna. Glide on top of the water as a powerful airboat pushes you across pristine waters and wetlands. Boggy Creek Airboat Tours are the closet airboat rides to Orlando attractions and have a reputation for providing a quality experience. Tours consist of slowly cruising through canals spotting wildlife, to reaching speeds of up to 45 mph on the open water. This is a terrific way to experience Florida's natural beauty and wildlife while also experiencing the excitement of an amusement park thrill ride. You may even spot an American Bald Eagle on your tour. Airboat rides have long been a staple of Florida tourist activities and Boggy Creek offers some of the best. Keep your eyes open for birds, turtles, and, of course, alligators! Getting In: Boggy Creek Airboat Tour tickets are included with the Go Orlando Card.
Ripley's Believe It or Not!
Ripley's unique Odditorium is 10,000 square feet of interesting, unique, rare, and head-shaking items ranging from the world's smallest deck of cards to world's largest tire. Set your own pace on your self-guided tour that will have family members asking "Hey, did you see this?" and "Come take a look at THIS!". There is so much to see, read and do here. Ripley's Believe It or Not! features interactive exhibits in 16 themed galleries. See a life-sized dog made out of black licorice sticks and a pool table that appears to defy gravity. There are plenty of photo opportunities at Ripley's, and some planned photo stations along the way. Your family may just be talking about what they've seen, heard and read for weeks following your visit. Tip: There is free on-site parking with plenty of additional free parking nearby. Download the Ripley app and get involved in a scavenger hunt along the way. Restrooms are only located at the start of your tour so plan accordingly. There are plenty of interesting souvenirs and gifts available in the gift shop following your tour. Since this attraction is indoors it is a good option during bad-weather visits or in the heat of the day. Getting in: Ripley's Believe It or Not! tickets are included with the Go Orlando Card Explorer Pass (Please note, tickets are not included on the All-Inclusive Pass).
Fun Spot America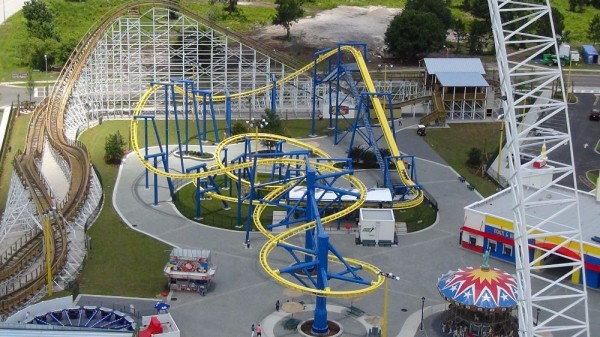 Fun Spot America is unique in that it is the only family-owned theme park in Central Florida. With two locations, one off of I-Drive and one in Kissimmee, Fun Spot America offers a combination of family and thrill rides, midway games, food, video games and family fun. Experience Fun Spot's patented, multi-level go carts that provide one-of-a-kind driving thrills. Ride on Orlando's only and Florida's tallest wooden roller coaster and get up close and personal with live alligators at The Gator Zone, presented in collaboration with Gatorland. Ultimate thrill seekers are invited to challenge the Skycoaster, the world's tallest such thrill ride, experienced individually or in groups of up to three. Defy gravity and take a ride on Enterprise. Fun Spot offers a variety of pay-as-you go fun and is open late for night time amusement. You couldn't come up with a more appropriate name! Tips: Fun Spot provides excellent people watching as riders ride the thrilling go carts and fly on The Skycoaster. Like most amusements parks, wear proper footwear appropriate for riding rides and walking. Getting in: Fun Spot America Theme Park - 4 Ride Sampler tickets are included with the Go Orlando Card.
Orlando City Tour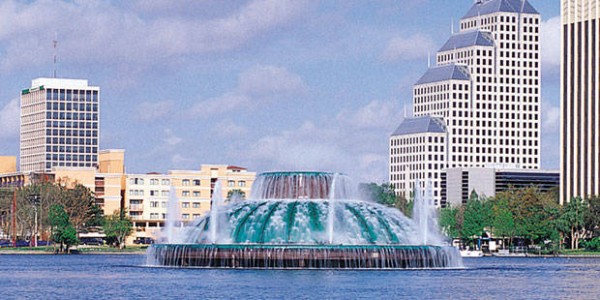 One great way to fully explore this fascinating city is with a comprehensive tour from Gray Line. You'll get to explore significant places in the city that tourists who only go for the theme parks completely miss, including the charming Lake Eola, Winter Park, Park Avenue, "Celebration," and more. Take advantage of the time you'll get to roam the shopping district of Park Avenue to pick up some gifts, souvenirs, or your next favorite outfit. Getting In: Orlando City Tour tickets are included with the Go Orlando Card.
Gatorland: The Alligator Capital of the World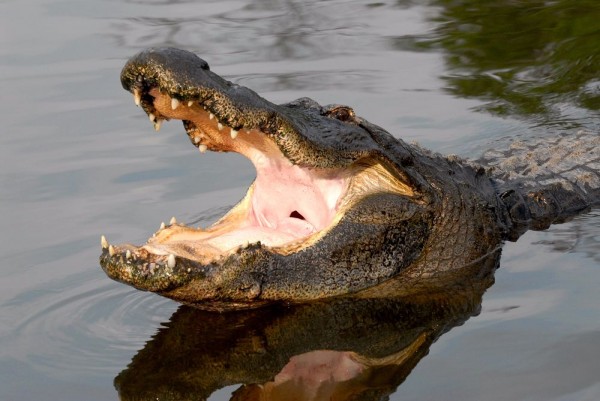 If you didn't get enough gator time on your Boggy Creek Airboat ride, then a trip to Gatorland should be on your radar. This one-of-a-kind attraction features all gators, all the time. See gators perform tricks and in shows, watch gator wrestling, meet gators up close (safely!), and more. They also have a popular dining venue and a unique gift shop, so you can spend several hours here easily. Getting In: Gatorland tickets are included with the Go Orlando Card.
Starlite Cruises Daytime Cruise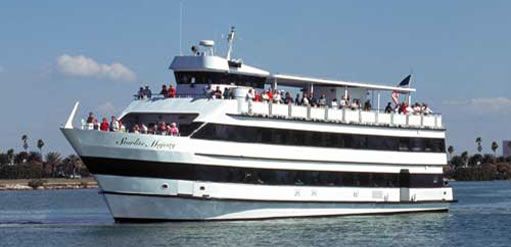 You can't leave the Orlando area without enjoying a cruise! Head to Clearwater Beach (on the other side of Tampa) and embark on this delightful daytime excursion from Starlite Cruises. Enjoy informative narration on your 2.5-hour cruise, as well as some snacks or your choice of a delicious luncheon. It's a great way to learn local history, enjoy sea breezes, and soak up the sun. Getting In: Starlite Cruise Daytime Cruise tickets are included with the Go Orlando Card.
Theme Parks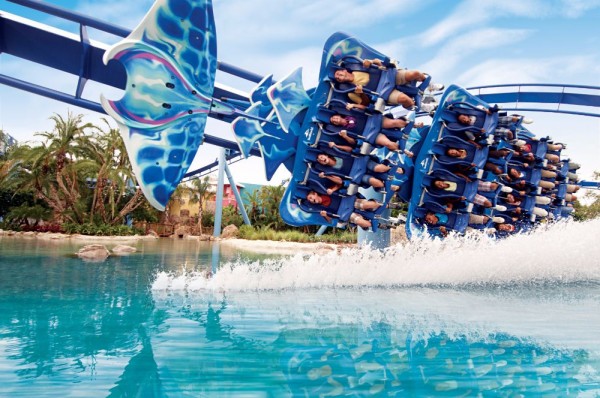 If you're in Orlando with the family and are hoping to enjoy some of the theme park fun this part of the country is known for, you've got plenty of options. SeaWorld Orlando is a great choice, featuring a distinctive combination of amusement park rides and real live marine animals. Kids of all ages will love the exhilarating rides! Disney Parks are of course a classic, and have plenty to offer across multiple genres. Whether you love animals, magic, adventure, and/or classic rides and slides, there's a Disney Park for you. Another top option in Universal Studios Orlando. This attraction boasts the popular Wizarding World of Harry Potter, along with loads of other popular attractions, Islands of Adventure, and the popular City Walk shopping and dining district. Getting In: SeaWorld Orlando tickets are an option with the Build Your Own Pass. Disney and Universal are separately ticketed and are not included with the pass.
Let's Recap
These are only a few of the exciting things available in Orlando for tourists looking for something beyond the ordinary. There are plenty of museums in Orlando and in nearby cities like Tampa Bay and St. Petersburg, several cruises and boat tours, and much more. And of course, you're within easy driving distance of Miami, too, and all that wonderful city has to offer. Consider adding a few of these Orlando attractions to your next vacation, and we're sure you'll have an unforgettable trip. Don't forget to pick up a Go Orlando® Card and save up to 50% on combined admission prices. Happy travels!