An efficient public transport system, a relatively compact center and oodles of parks, museums and family friendly hotels and restaurants make Paris a great choice for a city break with your little adventurers. We've put together a selection of our favorite things to do in Paris with kids, from climbing the Eiffel Tower to magic shows beneath the streets.
Park life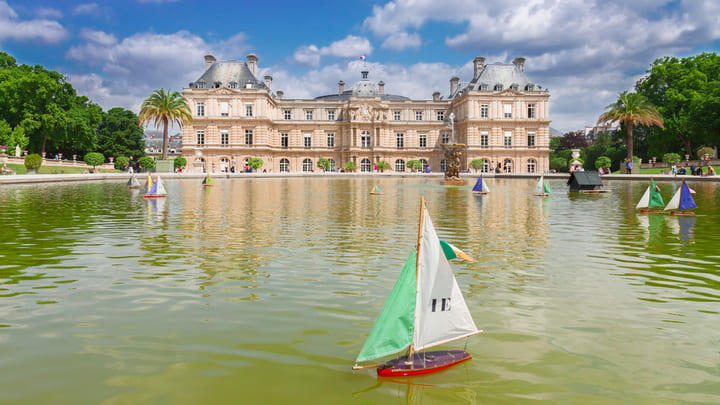 With over 400 green spaces, you're never very far from a park in Paris. Many are close to major attractions like the Louvre and Eiffel Tower, providing ideal opportunities to break up your sightseeing itinerary with some ultra-kid-friendly activities.
The Jardin du Luxembourg's central location is far from being its only draw. Over 56 acres kids can enjoy pony rides, puppet shows and one of the city's biggest playgrounds. The Grand Bassin lake in front of the Palais de Luxembourg is particularly charming. Here, kids can rent old-fashioned toy wooden sailing boats and push them out into the water. On Sundays, members of the Luxembourg Nautical Club add their eclectic selection of (silent) motor boats, sailing vessels and submarines to the mix.
On the banks of the Seine, the Jardin des Plantes is home to the Ménagerie – one of the oldest zoos in the world. Its 600+ inhabitants include ferociously cute red pandas and endangered species such as snow leopards and giant Aldabra tortoises. Wander the wooded pathways to spot the animals in their log-cabin homes. If the Ménagerie's critters are feeling particularly camera-shy during your visit, there's always the Grande Galerie de l'Evolution, a natural history museum on the edge of the park, where taxidermy beasts share space with giant dinosaur fossils, meteorites and thousands of plant species.
Parc des Buttes-Chaumont is a little off the beaten track in the 19th arrondissement, but well worth the pilgrimage. Less crowded than the city center parks, it contains 60+ acres of hilly terrain and woodland that's perfect for little explorers. Kids can feed the ducks in the pond, enjoy a picnic with superb city views, run the 63-meter length of the Eiffel-designed suspension bridge and discover the secret grotto with its magical (albeit artificial) waterfall.
Natural highs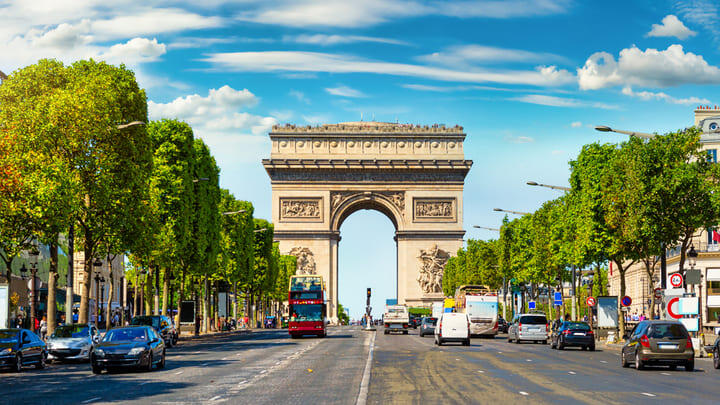 Kids love to climb, right? Great news! Paris is full of opportunities for natural highs that will keep them entertained. Why take the lift all the way up the Eiffel Tower when there's a perfectly good set of stairs that goes all the way up to the second floor? That's 674 steps in total: a dream come true for energetic kids everywhere. Footsore parents will be relieved to learn there's a glass elevator to shoot you the rest of the way up to the observation deck on level three. And a bar when you get there.
The Arc de Triomphe is a little more forgiving, with a mere 284 steps to reach the summit. Up here, kids can get snap-happy with arguably some of the finest photo opportunities in Paris, including uninterrupted views down the broad Champs-Élysées boulevard to Place de la Concorde. There are also great views of the Eiffel Tower and the Sacré-Cœur basilica, balanced like a little fondant-icing decoration atop Montmartre.
To reach the basilica, take the easy way up: Montmartre's funicular railway takes you all the way to the top in just 90 seconds and your kids will love it! Once at the top, grab a well-earned chocolate crêpe and sit on the steps watching the street entertainers and admiring the views. Kids can also pick up a unique souvenir here: a caricature of themselves by a local portrait artist. Also recommended is a short tour of Montmartre's atmospheric streets aboard the adorable petit train: kids love it and it's an absolute godsend for foot-weary parents.
Museums and shops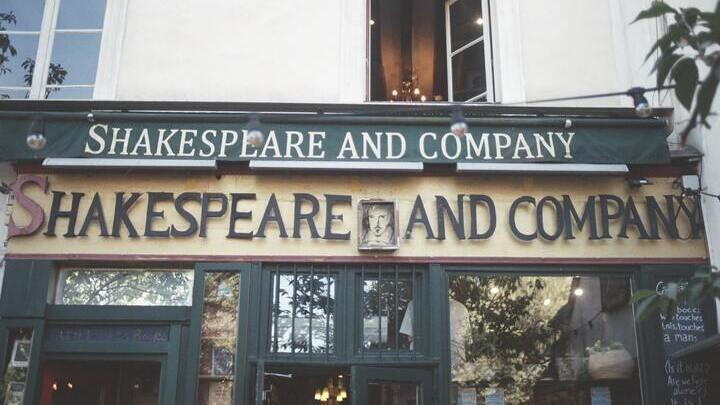 Paris has a number of dedicated children's museums. Musée de la Magie is a mesmerizing treasure trove of magic and illusion in the Marais district. It's set in the cellars of the Marquis de Sade's former home, but don't let that put you off! Kids will love the weird and wonderful exhibits and free magic show. Entry also includes access to the adjacent Musée des Automates, with its fascinating (and occasionally creepy) collection of around 250 antique automated puppets and toys.
The Cité des Sciences (CSI) is Europe's biggest science museum and counts a planetarium, an IMAX theater, and even a submarine among its many attractions. Here, kids from as young as four or five years old can get involved in fun interactive exhibits and play areas across six thematic zones. You could easily spend a day here and in the surrounding Parc de la Villette. This sprawling playground has dozens of sculptures and themed gardens to explore, as well as open-air cinema and live music in the summer months.
The higgledy-piggledy high shelves and Harry Potter-esque interiors of iconic English-language bookstore Shakespeare and Company will appeal to little bookworms everywhere. A huge and eclectic selection of books for kids, teenagers and young adults means there's something for everyone here. Continue the, ahem, educational theme with a trip to Le Bonbon au Palais, a classroom-themed candy store in the 5th arrondissement. Here, presented in apothecary-style jars, are tempting French candies in all shapes, sizes, colors and flavors. Children will be like, well, kids in a candy shop. It's a guaranteed hit and may just provide the sugar boost everyone requires to get back to the hotel without a toddler-style meltdown.
Save on things to do in Paris with kids
Save on admission to Paris attractions with Go City. Check out @GoCity on Instagram and Facebook for the latest top tips and attraction info.