Museums are some of the best things about visiting a new place or country. Not only can they give you an insight into the history of the area, but they can also surprise you with unexpected delights. Philadelphia is no different, with a wide breadth of museums covering a multitude of exciting subjects, from the American Revolution to dinosaurs. 
So, if you're visiting Philadelphia, you'll want to know which are the best museums in the city! But doing your own research can be dull and time-consuming; we get it. That's why we've put together this guide to the best museums in Philadelphia. No research necessary. Now, sit back, and read about our top recommendations you should absolutely add to your itinerary! 
Including:
Museum of the American Revolution
Franklin Institute Science Museum
Academy of Natural Science  
African American Museum
Battleship New Jersey Museum and Memorial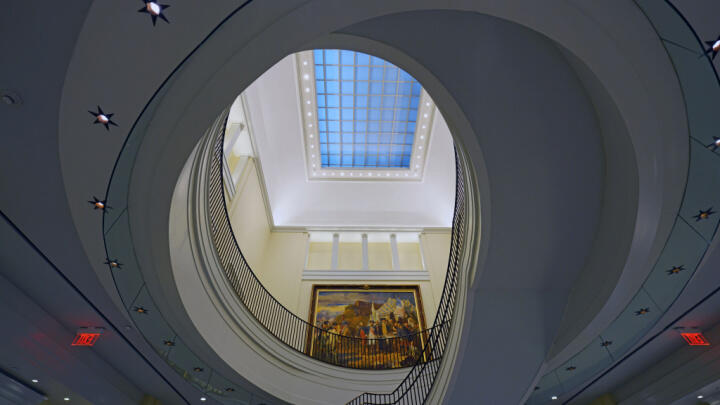 Image courtesy of EQRoy/Shutterstock
Philadelphia was one of the cities at the heart of the American Revolution that sent those pesky red coats sailing across the Atlantic with their tails firmly between their legs. So it's no surprise you'll find a museum dedicated to the War of Independence in the city!
Explore all the political, social, and complicated history of the era, thanks to an unrivaled collection of Revolutionary artifacts. You'll find authentic rifles and pistols, documents and personal items, military outfits, and items that tell the personal stories of those involved. 
Starting from the 1760s, you'll follow the collection in chronological form from the earliest rumblings of the Revolution through to the final victory, and learn how events shaped the America we know and love today. See George Washington's war tent, stand beneath a faithful recreation of Boston's Liberty Tree, and much more. Easily one of the best museums in Philadelphia, and one you absolutely must visit!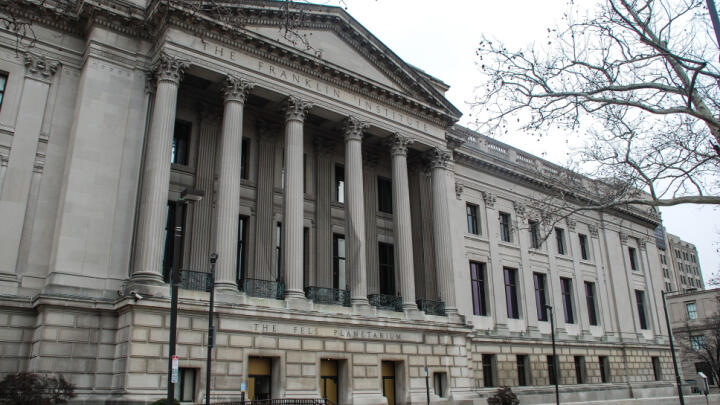 If the crackle of electricity gets you giddy, then you likely know the name Benjamin Franklin. Widely regarded as the first person to harness lightning and electricity, he was one of the most lauded scientists of his era. So, of course, there's a museum named after him. And what a museum it is. 
The Franklin Institute is brimming with scientific oddities, wonders, and everything else that will satisfy young and old minds alike. Ever wanted to journey through a two-story heart like Dennis Quaid? Want to sit atop a 350-ton steam locomotive? Wondered what it feels like to become part of an electrical circuit? You can do all that and much more within this brilliant museum!
You can even explore the life and times of the man himself, thanks to a brilliant collection of memorabilia and artifacts from Franklin's time on Earth. So, if you're curious about the world of science in the past, present, and future, go check it out.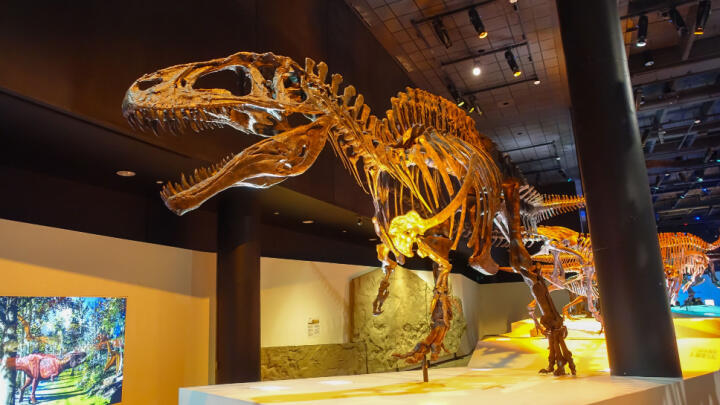 Image courtesy of Fotos593/Shutterstock 
Now, let's switch gears from the fantastical world of science to the magical world of the past. Explore millions of years of history, and the many giant species that once walked the Earth, at the Academy of Natural Science.
Step into Dinosaur Hall and see skeletons of more than 30 species, including Avaceratops, Chasmosaurus, Tyrannosaurus Rex, and more! Take a walk through the Butterflies exhibit and see dozens of beautiful species fluttering right around your head. Then, suit up and put on your goggles at the Big Dig, a little paleontologist's dream world where they can dig around for hidden behemoths and brush off their bones.
If you're bringing the little ones on vacation to Philadelphia, they'll love it.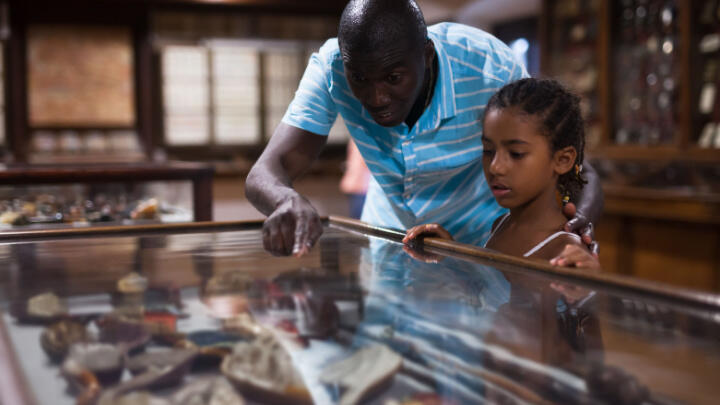 Let's swap ancient history for something more modern. If you're interested in learning about the history and culture of African Americans throughout the history of the United States, then head to the African American Museum and immerse yourself in some fascinating exhibits!
You'll have plenty of content to chew on, including in-depth explorations of the Civil Rights movement, arts, politics, family life, and many other topics. You'll also learn about the African Diaspora, the African Americans of Philadelphia, and issues important to the African American community today.
You'll find clothing from influential black artists and spokespeople, from Oprah Winfrey's iconic red suit to the late, great Nichelle Nichols' Lieutenant Uhura's Star Trek uniform. You'll also find artifacts from the dark period of segregation in the early to mid-20th century, including posters, protest banners, and leaflets. And, on a brighter note, you'll also explore the world of black music and how it changed the course of the music industry. Costumes like James Brown's iconic black jumpsuit are accompanied by instruments, records, and other memorabilia. 
Easily one of the best museums in Philadelphia; put it on your itinerary right now!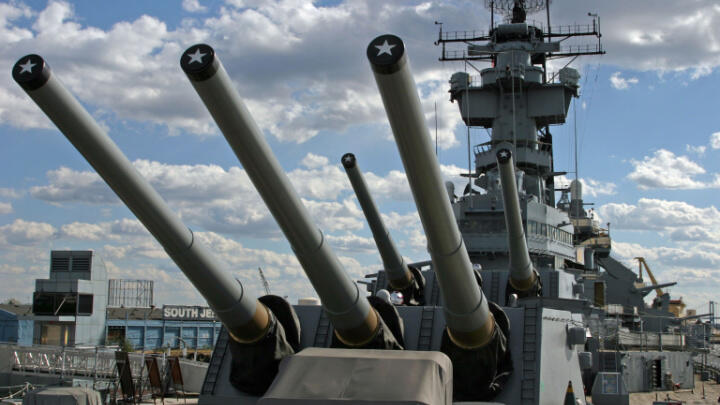 For the military fans out there, the thought of exploring the US's most decorated warship might send shivers down your spine. Well, prepare your spines with veritable glee because you can visit the Battleship New Jersey Museum and Memorial and do just that. 
The USS New Jersey served during World War II, Korea, Vietnam, and even through the 1980s, so it's been around the block a bit. If you'd like to know more, take a self-guided tour around the vessel and explore what life was like onboard the ship, thanks to complete access to crew quarters, the mess hall, and other areas shared by generations of sailors. Then, head to the command center, where life-or-death decisions were determined, and explore the captain's quarters. You can even enter the massive gun turrets and see the kind of gear the gunners had to deal with!
On top of all that, you'll find plenty of history adorning the walls, including sailor's artifacts, uniforms, eating and living utensils, and much, much more. An eye-opening look into the life of a sailor and this well-decorated vessel, it's a worthwhile trip for any history buff with even a passing interest in the US military. 
And that's our list of the best museums in Philadelphia! Looking for more Philly fun on your vacation? Check out all the city's best bits with Go City. With our All-Inclusive Pass and Explorer Pass, you can see as much of the city as you like at your own pace.