So, you've planned your vacation to Philadelphia. Maybe its rich history has drawn you to it like a moth to flame. Or, maybe you simply want to see its vibrant spirit up close. Whatever your reason, you'll want to know about getting around Philadelphia, right? Read on, and discover our picks for the best ways to get around the city. 
Including:
Is it easy to get around the city? 
Can you ditch the vehicle and explore on foot? 
Is it safe to walk the streets at night? 
Cycling in Philadelphia
Is Philly PHLASH the way to go?
and more!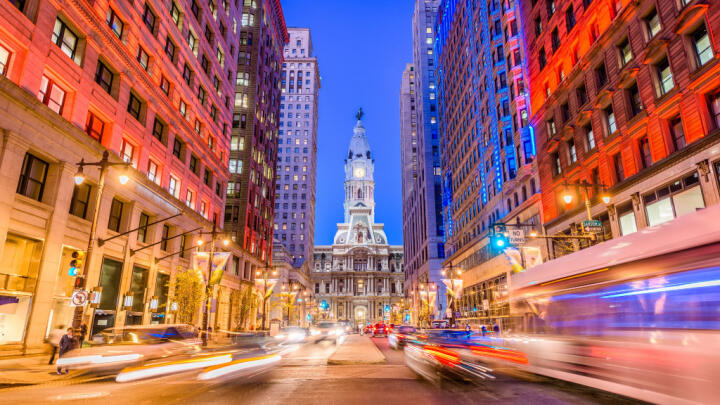 Is getting around Philadelphia easy?
Yes! Thanks to SEPTA, or the Southeastern Pennsylvania Transportation Authority, it's relatively cheap and easy to get around the city in a pinch. But there are plenty of other ways to traverse Philly. So, let's talk about them all!
Is getting around Philadelphia on foot possible?
Indeed it is. In fact, it's one of the top 5 most walkable cities in America! Why is that? Well, it's because the city was designed that way. Architect William Penn, whose name you'll find adorning many buildings, street signs, and areas of the city, is responsible for its simple 25-block grid design. The city center sits between two rivers, the Schuylkill and the Delaware. And, to make it even easier to understand, north-to-south streets are numbered, and east-to-west streets are named after trees found in the region.
Keen-eyed observers will also spot many 'Walk Philadelphia' signs all around the city. These aren't simply requests or suggestions; they pinpoint places where walking is the preferred mode of transport! You'll even find Community Street Representatives - or CSRs - wandering the streets. They'll be happy to answer any questions you have or direct you to points of interest close by. They'll even administer first aid or radio the authorities in a pinch. Heroes, one and all!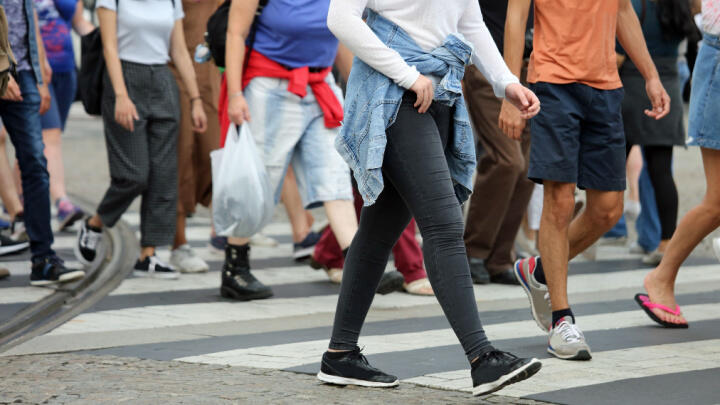 Is getting around Philadelphia on foot safe at night?
Yes, Philadelphia is safe to walk around during its vibrant evenings. Like any other city, just be aware of your surroundings and keep your belongings close as you navigate its many amazing bars, restaurants, and other night festivities!
Getting around Philadelphia by bike
If you're a fan of the two-wheeled wonders, you're in luck. Philadelphia is one of the most bike-friendly big cities in America. Cyclists will find dedicated bike lanes on city streets and miles of bike-specific trails. If you don't fancy lugging your bicycle all the way to Philly for your vacation, simply hire one. You'll find thousands of rental bikes throughout the city, and it's easy to hire one for an hour, a day, or even a week. So no excuses, get on your bike, and stay active while you explore!
Getting around Philadelphia in a PHLASH
Looking to see all of Philly's biggest landmarks in one fell swoop? Introducing the Philly PHLASH Downtown Loop, your one-stop shop for all things Philadelphia. 
This amazing bus service is not only cheap, but it conveniently stops by all of the best bits in the city. Looking to see the likes of Penn's Landing, Independence Mall, The Franklin Institute, Philadelphia Museum of Art, and Philadelphia Zoo? Philly PLASH.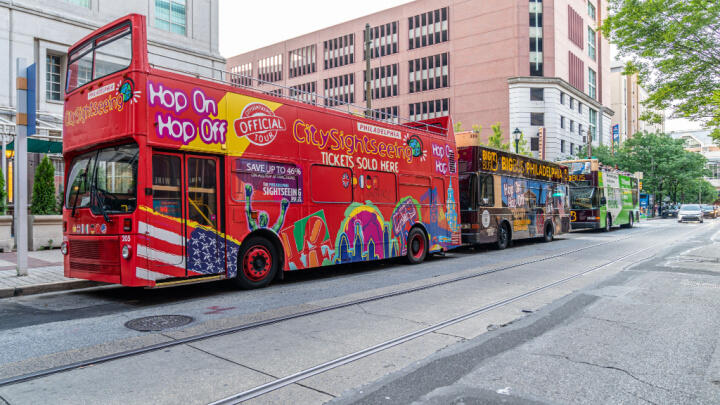 Image courtesy of Tippman98x/Shutterstock
If you're looking to see other attractions, including Independence Hall, the Liberty Bell, Eastern State Penitentiary, and Betsy Ross' House, try a hop-on, hop-off bus tour instead! Stay on the bus to see them all, or hop off to get a closer look and catch the next bus when you're done. It's one of the easiest ways to get around the city while making the most of Philly's fantastic landmarks!
Getting around Philadelphia with a pass
If you've modern sensibilities and feel like paying for travel tickets with money is for old-timers, why not pick up a pass? They're the cool, trendy way to get about cities these days. As far as Philly is concerned, you've got a few choices. Let's explore them. 
SEPTA (Southeastern Pennsylvania Transportation Authority) Key
SEPTA keys are cards you can load up with cash to bypass buying tickets and tokens. Utilizing 'state-of-the-art' chip technology, they allow you to tap in and out of turnstiles or on buses to catch a ride. You can put what you want on them or load them up with set amounts. Want to travel for the week? Select Weekly TransPass at a kiosk and load up the exact amount you need for your seven days of splendor. There are other options, of course, including monthly and even daily denominations.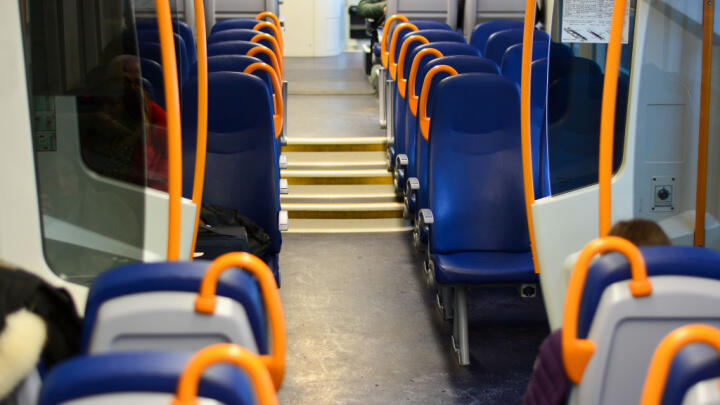 Independence Pass
The Independence Pass allows unlimited travel on SEPTA buses, trams, trains, and subways. These are best if you're traveling for a single day, and you can even get a family of five deal for a decent discount. 
Getting around Philadelphia by train
Whether above ground or beneath the surface, trains are a great way to cover large distances in the shortest amount of time. Philly is loaded with options, so take a look at this interactive map to see which works for you. But if you want to know more about them, let's do it. 
Regional Rail Lines 
These above-ground trains will get you from the furthest reaches of the city into the center, with multiple lines intersecting at various points. For instance, if you're flying into Philly, you can get the Airport Line right into 30th Street Station. 
Subway Lines
There are three subway lines that connect the northwestern, northern, and northeastern districts of the city. They're called the Market-Frankford Line (blue), the Broad Street Line (orange), and Norristown (purple). The Market-Frankford line is especially useful, as it will take you right through the city's central areas, where Philadelphia's main attractions are focused. 
Tram Lines
Depicted in green on the transport map, the tram is the slowest way to get around the city. However, being overground and running through the city itself, it gives you the chance to sightsee as you go. They also run out to the southwestern corner of the city, if you're staying further from the center. 
And that's everything you need to know about getting around Philadelphia and the best ways to travel the city! Now you know how to get about, you might want to know what to do while you're there. Thankfully, Go City has you covered. With our All-Inclusive Pass and Explorer Pass, you can see the city at your own pace.