China played a massive part in the creation of the United States, so it's no wonder that you'll find Chinatowns in many of America's biggest cities. But what about Philadelphia? Does Philly have its own Chinatown, and if it did, what could you do there? Check out our guide to the best things to do in Chinatown Philadelphia and find out!
Including:
Does Philly have a Chinatown?
How Old is Philly's Chinatown? 
The Friendship Gate
 Reading Terminal Market
Grab some authentic Chinese food
and more!
Does Philly have a Chinatown?
Philadelphia does have a Chinatown, which is just as well, given we've written this article about it! In fact, Philly's Chinatown is the second largest on the East Coast. So you'll be well served there!
How Old is Philly's Chinatown? 
At over 150 years old, it's one of Philadelphia's oldest neighborhoods. And you can see that history on nearly every street corner.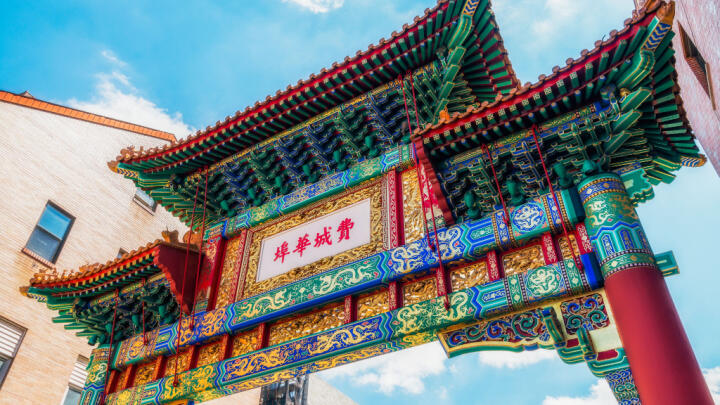 Image courtesy of STUDIO MELANGE/Shutterstock
Go see the Friendship Gate
One of the first things that greets you as you arrive in Philadelphia's Chinatown is the Friendship Gate. This 40-foot arch is covered in bright carvings and red and white colors. The gate itself was donated by Philadelphia's Chinese sister city of Tianjin back in the mid-Eighties. Since then, the arch has had work done on it to keep it at its best, but it's still very much the same arch from way back when. 
It's one of the city's most photographed landmarks, so why not go ahead and add it to your collection? It's sure to inspire envy from your four social media followers.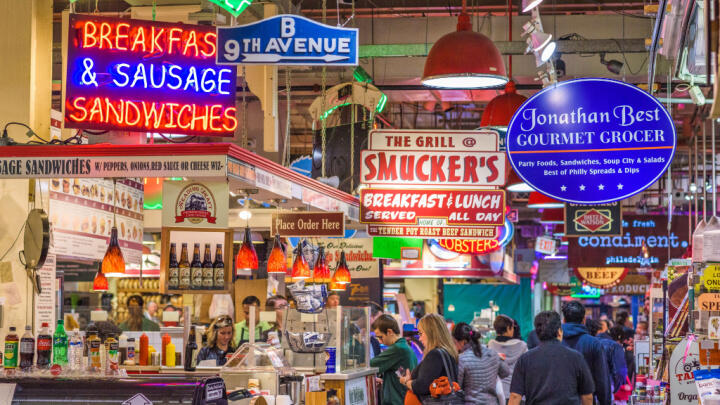 Image courtesy of Sean Pavone/Shutterstock
Find a bargain at Reading Terminal Market
Another of Chinatown's most beloved mainstays is Reading Terminal Market. It's a massive indoor market where you'll find more than one hundred vendors selling everything from fresh produce to delicious cheesesteaks. If you're staying in an Airbnb and need to do your own cooking, or simply want to sample the market's many cooked delights, you should check it out. Here are some things to keep an eye on while you're there!
Campo's is one of the most popular spots in the market, known for its delicious Philly cheesesteaks. When in Philly and all that. If you're looking for something sweet, be sure to try a mooncake from Termini Brothers Bakery. 
Dienner's Country Store is a great place to grab some fresh produce, and the Headhouse Shops are full of gift ideas for your loved ones back home. There are also plenty of food stalls throughout the market serving up everything from tacos to BBQ, so you're sure to find something to your taste. 
And finally, if you're lucky you may catch some live performances during your visit. These can come about from pretty much nothing, so you might stumble upon some music or theatre if you keep an eye out!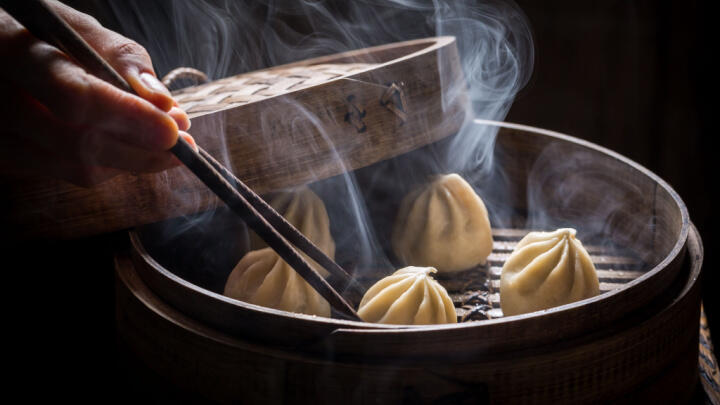 Grab some authentic Chinese food
Unsurprisingly, you'll find Philadelphia's best Chinese food in Chinatown. Here are our picks of the best places and dishes!
The Dim Sum House is one of Chinatown's most popular spots for, you guessed it, dim sum. Inside, you'll find an extensive menu of traditional dim sum dishes, all of which come fresh and piping hot. If you can't decide what to order, try the Dim Sum House Special, a selection of eight dim sum dishes that give you a little taste of everything.
For a more upscale dining experience, head to Han Dynasty. This restaurant serves Sichuan-style cuisine, so if you like a bit of spice, you know where to go. The menu features both traditional and modern dishes, so there's something for everyone. We recommend the Spicy Cumin Lamb, a dish that is sure to tantalize your taste buds.
If you're looking for a quick and easy meal, look no further than Beijing Chinese Restaurant. This restaurant specializes in noodles and dumplings, all of which are made fresh to order. The menu is small but mighty, and we highly recommend the beef noodle soup. On colder days, it's sure to warm your cockles!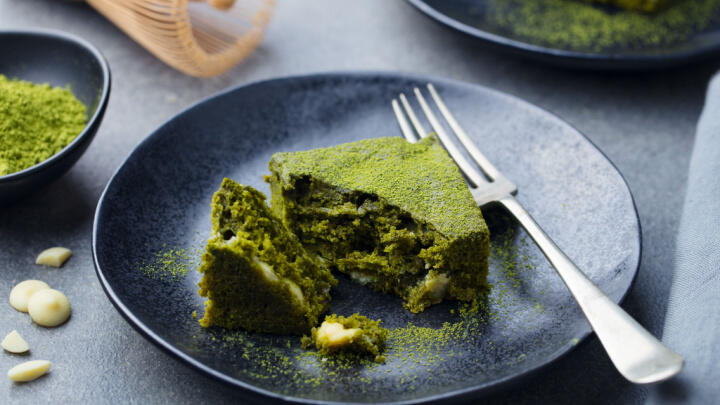 Hit up one of Chinatown's brilliant cafes
It may surprise you, but Chinatown is quickly becoming one of the best places in Philadelphia to get your caffeine fix. So, if you need a pick-me-up, head to one of our favorites. 
A La Mousse combines great coffee with some of the best sweet treats in the city. Just a stone's throw from Reading Terminal Market, it would be criminal not to try one cafe's pastries with your joe. Their matcha cake is simply divine. 
Ray's Cafe is another excellent choice for coffee in Chinatown. Known to whip up some of the strongest brews in the neighborhood, you can also chow down on some noodles and soup. 
Or, if you want a little Parisien style with your coffee, Paris Baguette has you covered. Offering authentic French pastries, cakes, bread, and sandwiches, you'll have plenty of things to pair your coffee or tea with when you visit!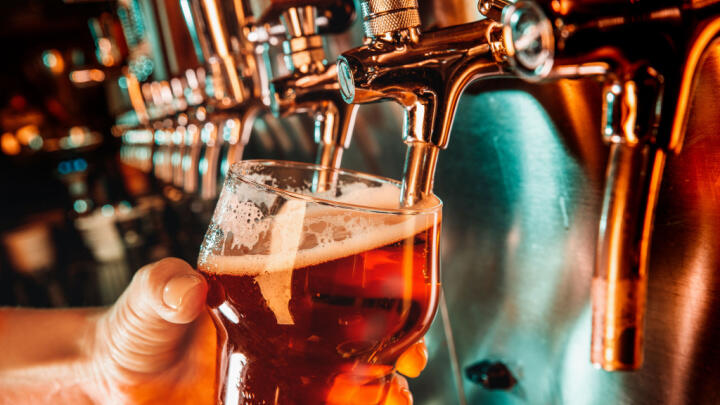 Grab a drink at one of Chinatown's bars!
Need something a little stronger than coffee? Don't we all? Well, Chinatown has you well served in that department, with some of Philadelphia's best bars contained within. These are our favorites!
Let's kick off this booze cruise at Hop Sing Laundromat. Located on Race Street, it's known for its dim lighting and strong drinks. The bartenders are also very friendly and knowledgeable, so don't be afraid to ask for recommendations. And if you ask nicely enough, they're sure to rustle you up whatever you like. 
The second pick is Sampan, a place where you'll find both refreshing drinks and delicious food courtesy of chef Michael Schulson. Sit for a dish in its upmarket front, or head through the Graffiti Bar at the back. You get the same selection in this open-air patio as you would front-of-house, but with a more laid-back atmosphere, sports on the TV, and some glorious sunshine (if you're lucky). 
And last but not least, our third pick is Bar-Ly Chinatown. This one's for the beer lovers, with over 60 taps featuring beers from all over the world. Sports lovers can also catch their favorite games on one of the myriad TVs in the joint. They even do some supremely delicious sushi, if you need a bit to eat. 
Here endeth our guide to the best things to do in Chinatown Philadelphia! Wondering what else to check out on your vacation? See all of Philly's best bits with Go City! With our All-Inclusive Pass and Explorer Pass, you can see the city at your own pace.