If you're taking the family to San Diego this fall, you may be in luck. That's because, for one month of the year, kids go free to some of the city's best bits. In this guide, we'll explore San Diego in October, how the promotion works, and the best attractions and experiences that support it! 
Including:
What month is Kids Free San Diego?
Is Kids Go Free San Diego every year?
How does Kids Go Free San Diego work?
San Diego Zoo
SeaWorld® San Diego
and more!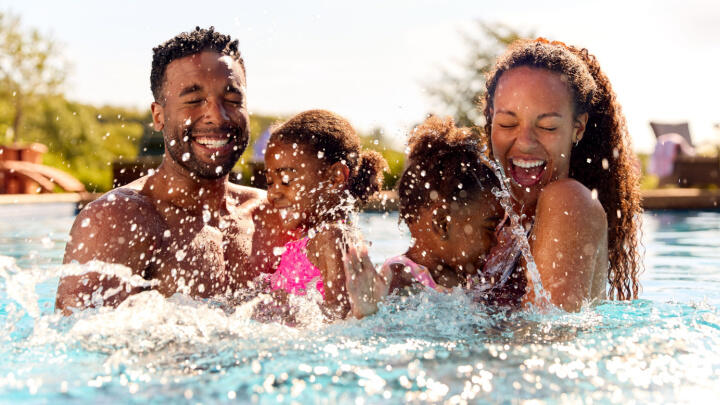 What month is Kids Free San Diego?
Good news, parents! Kids Free San Diego runs the entirety of October. So, if you're visiting San Diego this October or live in the local area, you can enjoy these great offers and ensure your little ones have a great time in the run-up to Christmas!
Is Kids Go Free San Diego in October every year?
Yes, Kids Go Free San Diego takes place every year, at least for the foreseeable future. Sadly, we are not fortune tellers, so it's hard to say if it will always exist. But for now, sleep well, and enjoy the savings!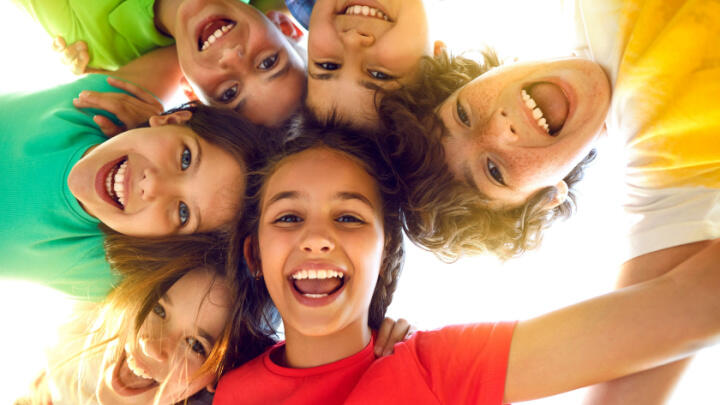 How does Kids Go Free San Diego in October work?
Thankfully, it's actually very simple. Throughout October, a ton of attractions, experiences, and even restaurants let up to two children 12 or under through the door if a paying adult accompanies them. This could be free meals or tickets, depending on the location. 
And, before you get any ideas, you can't combine Kids Go Free San Diego with other offers. You chancer. 
Now let's talk about the best attractions you and your little ones will enjoy this October with Kids Go Free San Diego!
If your little ones love animals, then San Diego Zoo should be locked on. Inside, they'll meet all of their favorite critters, from gorillas to elephants and plenty more beyond. 
The zoo contains a number of unique biomes that let you and your little ones see animals from all over the planet. One minute, you'll be exploring the cool arctic winds of the Northern Frontier, where you'll come face to face with polar bears, caribou, and snow foxes. The next, you'll see monkey's swinging on vines above gorillas and tigers in the Lost Forest. Those are just two examples that scratch the surface - there's so much more to see and do and so many more animals to meet; you could easily spend an entire day there with the kids. 
And best of all, kids go free in October. So pick up a ticket and check out San Diego Zoo!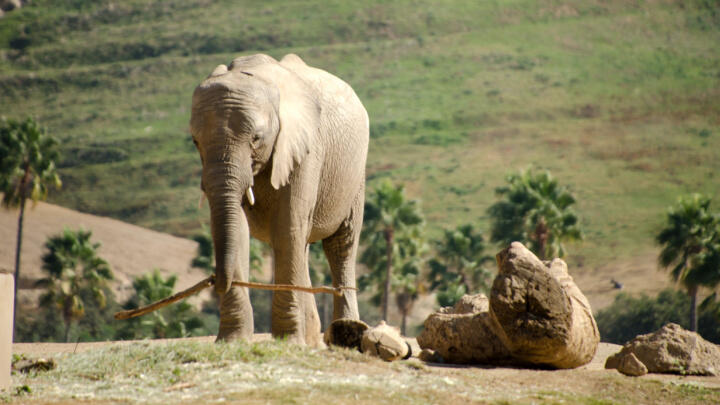 But it gets even better than that. If your little ones want to see all their favorite animals roaming around in their natural habitat, take them to the adjacent Safari Park!
Set on nearly 2000 acres of land, you and your little ones will see wild and endangered animals frolicking about. Get up close and personal with gentle giants in Elephant Valley, see the king of the jungle and his family at the Lion Camp, and take a trip down under at Walkabout Australia to see kangaroos, wallabies, and cassowaries up close. Cassowaries are about as close to modern dinosaurs as critters get, so they're sure to delight your little explorers. 
And, just like the adjacent zoo, kids go free to San Diego's own Safari Park. In our minds, October doesn't get better than that.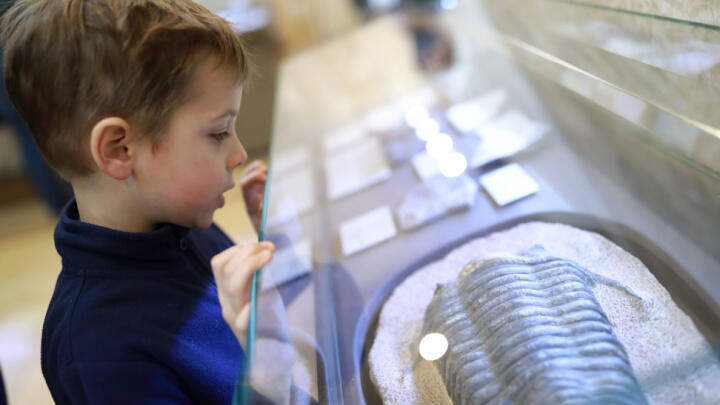 Speaking of dinosaurs, if your kids are more wowed by the hulking monsters that existed millions of years before us, then the San Diego Natural History Museum will excite and delight them in equal measure. 
Featuring four floors of wonder that date back millions of years, a huge 300-seat theater showing educational and inspirational movies, and a deep dive into San Diego and California's natural history, it's a feast for little minds and will surely inspire them in the fall and winter semesters. 
In Fossil Mysterious, they'll examine fossils and use archaeological tools to unearth prehistoric giants. And, at Coast to Cactus in Southern California, they'll take a wander through all the major biomes present in California, from deserts to mountains.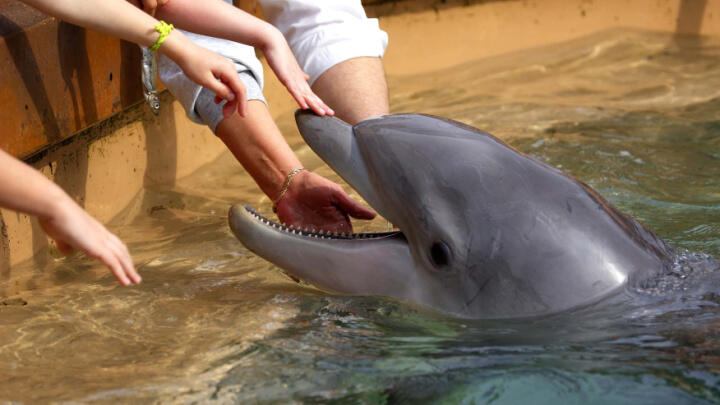 We're all about animals today, so let's stick with the theme but takes things beneath the waves. At SeaWorld® San Diego, you and your brood will get to hang out with a metric ton of weird and wonderful underwater critters they may have seen in person. 
Fully immerse yourselves in the glass underwater viewing tunnel at Shark Encounter, where hundreds of sharks and various fish will float about. Go nose to nose with our finned friends and realize they aren't nearly as scary as Hollywood would have you believe. 
Hanging out with happy penguins at Penguin Encounter®, and see them run, play, and feed in their natural habitat. There are even rides and rollercoasters to enjoy, if your little ones hit the height requirements!
But perhaps SeaWorld® San Diego's piece de resistance is Sesame Street Bay of Play, where Elmo, Abby Cadabby, and all their favorite Sesame Street characters sing songs and tell stories about the conservation work that SeaWorld® San Diego undertakes. Sure, it might be more for the very little ones, but the message is powerful for all ages.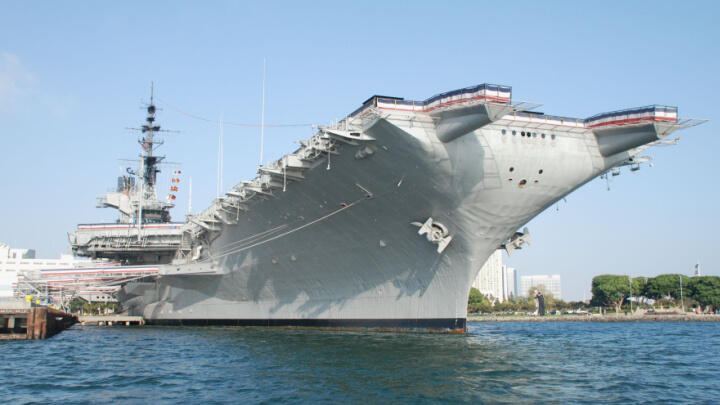 And finally, why not sprinkle a bit of recent history into the mix? Hop aboard the USS Midway Aircraft Carrier and explore this decommissioned World War 2 vessel. 
You'll find more than 60 exhibits spread throughout the ship's many corridors and rooms that detail the lives of people who spent time on board. Explore at your own pace, or take a self-guided tour narrated by Midway sailors throughout the years. 
Take a walk along the expansive Flight Deck, where planes took off for battle, and then head below deck to get a closer look a the sleeping quarters, the engine room, and then emerge in the Hanger Deck to see a whole host of aircraft up close. 
Kids with even a passing interest in history will love it. And, in October, kids go free, so if you're in San Diego this fall, why not check it out? 
And that's everything you need to know about Kids Go Free in October! If you're looking for more ways to enjoy San Diego when you visit, check out Go City. With our All-Inclusive Pass and Explorer Pass, you can see all the city's best bits for one low price!