Thanksgiving is a very special time of year in San Diego. It marks the beginning of the holiday season and is one of our all-time favorite family holidays. It's a time to spend with loved ones, indulge in the best traditional foods, and perhaps watch some football with the family. Making plans for Thanksgiving in San Diego 2019? Check out these suggestions for local activities and more seasonal things to do in November. There are lots of fun attractions and things to do for Thanksgiving in San Diego, including...
San Diego Zoo
Thanksgiving Day Camps at Living Coast Discovery Center
San Diego Natural History Museum
Thanksgiving Dinner at the Hotel del Coronado
Thanksgiving Dixieland Jazz Fest & Swing Extravaganza
Santa at Seaport Village
Check out our guide below for a fun-filled Thanksgiving celebration in San Diego!
Save on admission
Admission to many of these popular attractions is included with the Go San Diego pass. You could save up to 55% on admission vs gate price.
1. San Diego Zoo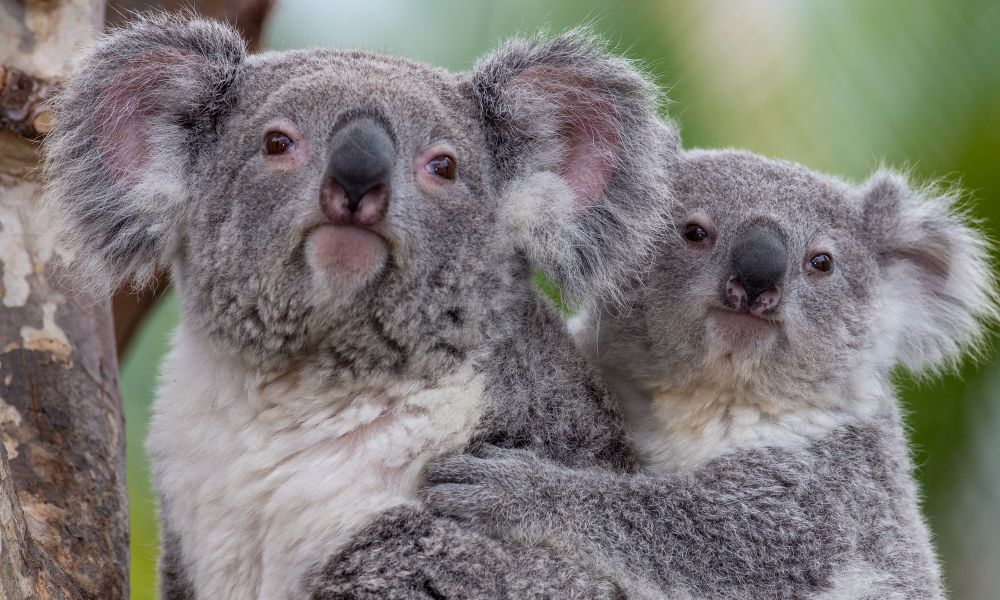 If you're looking for someplace to take your out-of-town relatives after Thanksgiving, then a visit to the San Diego Zoo seems like a no-brainer. As one of the city's top family attractions, you know kids and adults alike will love the chance to explore this massive zoo. Plus, with hundreds of animals scattered across engaging exhibit spaces, you'll be able to spend an entire day here. If you're considering visiting on Thanksgiving itself, you might be interested to know that they offer special Thanksgiving meals at a few of their restaurants. These meals are typically priced separately from zoo admission. A visit to San Diego Zoo would definitely be a Thanksgiving to remember!
2. Thanksgiving Day Camps at Living Coast Discovery Center
What better way to entertain the kids during their Thanksgiving break than with an exciting natural venture at the
Living Coast Discovery Center
? It's the perfect opportunity for your kids to uncover the wonders of nature as they learn to track wildlife, use a microscope, and interact with many fascinating creatures, from feeding sharks to petting sea turtles. Of course, you can also visit the Living Coast Discovery Center without plunking down for the day camps. With nearly ten different habitats and exhibits to choose from, including the Shark and Ray Experience, Eagle Mesa, and the Native Plant Gardens, the whole family can enjoy exploring the flora and fauna of the coastal ecosystems. The Turtle Lagoon is a particularly popular destination for the little ones. Here you can peek at giant green sea turtles from an underwater, face-to-face perspective. You can even feed the turtles for a small upgrade fee.
3. San Diego Natural History Museum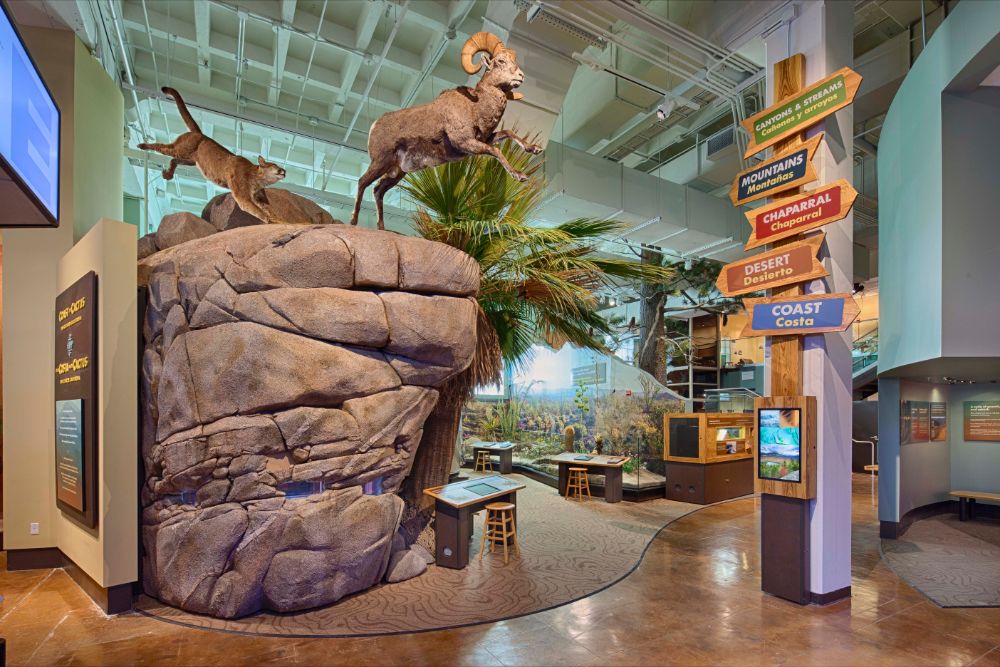 This fall, take advantage of a new season of special exhibits at the San Diego Natural History Museum, one of San Diego's most popular museums. Known affectionately to the locals as the NAT, this educational institution offers permanent exhibits alongside rotating exhibitions that cover a wide range of topics. For one, their Fossil Mysteries exhibit showcases the rich paleontological history of the San Diego region. Visitors also get to interact with real archaeological tools. With a more modern focus, the Coast to Cactus in Southern California exhibit highlights the diversity of plant and animal life across the diverse ecosystems of the region. This is a popular family attraction that anyone looking for Thanksgiving things to do in San Diego will be sure to enjoy.
4. Thanksgiving Dinner at the Hotel del Coronado
We like to enjoy our Thanksgiving dinners at home, but sometimes it's just marvelous to have someone else cook for a change. So why not luxuriate in a Thanksgiving meal prepared by the expert chefs at the historic Hotel del Coronado? You'll have an oceanfront view for your magnificent meal, complete with live musical performances and stunning seasonal decorations. If you fall in love with picturesque Coronado, pay a visit to the Coronado Museum of History & Art while you're there. This small but diverse museum showcases the fascinating history of this tiny little island through artifacts, photographs, and works of art. Please note that reservations are required for Thanksgiving dinner at the Hotel del Coronado. Be sure to make them early, as this is a very popular event.
5. Mother Goose Parade in El Cajon
Is there a more appropriate way to celebrate Thanksgiving than with a parade? Anyone in San Diego for Thanksgiving has to see the Mother Goose Parade in El Cajon. This vivacious parade is a wonderful spectacle of festive holiday fun, with over a hundred floats, performing groups, equestrians, clowns, balloons, and more. The parade officially sets off at 1:00 pm. You'll also see special guests like celebrities, musical artists, and the big man himself, Santa Claus. This is a wonderful alternative to big commercial parades like the one in NYC, and you're much more likely to get a great spot along this parade route to enjoy all of the fun and excitement without worrying about crushing crowds or oppressive traffic. The annual Mother Goose Parade will be held on Sunday, November 24, 2019. There's no cost for admission, and everyone is welcome.
6. Thanksgiving Dixieland Jazz Fest & Swing Extravaganza
San Diego's annual jazz festival is a favorite with the locals. Known as "the crown jewel of jazz festivals," this annual Thanksgiving-time tradition is the perfect event for the music lover in your family. The festival is held every year at the Town & Country Hotel and Convention Center in the Mission Valley neighborhood of San Diego. This is not only is it a fun way to enjoy your vacation time. It's also an opportunity to expand your musical knowledge and take in high-quality performances by artists from around the world. This event is definitely not one to be missed. This year's event will take place from
November 27, 2019, to December 1, 2019
. Admission is ticketed with options for single or multi-day tickets available in advance.
7. Santa at Seaport Village
It doesn't get any more Californian than this. Picture a flip-flopped, surfing Santa disembarking from his Christmas ship right onto the boardwalk at Seaport Village. The ultimate way to kick off holiday celebrations in San Diego. A visit to this truly unique Santa experience is a distinctive holiday tradition the kids will love. Where else can you get your photo taken with a tanned surfer Santa? Plus, 
USA Today
considers this one of the ten best Santa sightings in the entire country. Seaport Village, of course, has much to offer beyond Santa Claus (though we mean no offense to the big man). After the kids get to pass along their holiday wishes, you can shop, dine, and stroll to your heart's content. If you head a bit farther north on the waterfront, you can also pop by the
USS Midway Museum
. The museum is typically closed on Thanksgiving Day itself. But you can enjoy a visit to this inspiring institution for the rest of the month.
Save on Thanksgiving Activities
Whatever you choose to do to celebrate Thanksgiving in San Diego 2019, remember to treasure the time with family and friends. We listed just a few fun suggestions for things to do in November. Of course, there are plenty of other activities to help fill your itinerary. Regular admission to a number of these San Diego attractions is included on the Go San Diego pass. Choose as you go from dozens of top attractions and save up to 55% on combined admission vs. paying at the gate. Happy Thanksgiving from the folks at Go City!
Share your trip with us
Follow us on Facebook and Instagram, and share your adventure with us. Tag us at @GoCity and use #GoCityPass on your travel photos to keep us up to date with your vacation!