Taking a family trip with teenagers can be challenging, so we put together a fun-packed list of things to do in San Diego with teens that will a delight for the whole family. A visit to "America's Finest City" is one of the most exciting places to explore -- especially with teens! If you're looking for things to do in San Diego with teens, check out our list of the top attractions and activities, including...
Belmont Park Amusement Park
Miramar Speed Circuit Indoor GoKarts
San Diego Zoo Safari Park
San Diego Zoo
SeaWorld® San Diego
USS Midway Aircraft Carrier
PETCO Park Tour
and more...
Save on Admission to Attractions Teens Will Love
Many of these teen-friendly San Diego attractions are included on the Go San Diego® Card. Choose as you go from dozens of top attractions and save up to 55% on combined admission vs paying at the gate. See all available passes, attractions & prices – Learn more.
Take a Ride on a World-Famous Coaster
Head to the boardwalk for some classic summer fun at Belmont Park. Take a ride on the world-famous Giant Dipper roller coaster, built in 1925 at the height of the Roaring Twenties. Then get more modern-day thrills aboard the park's newer rides and attractions like the Beach Blaster and Control Freak (warning: not for the faint of heart). Your All-Access Pass is perfect for teens, too. It allows them to choose from several of the park's top rides, and enjoy them with friends or siblings. They'll especially love being competitive on the Krazy Kars!
Getting In:
Belmont Park All Access Combo Pass tickets
 are included on the Go San Diego Card.
Take a Turn Behind the Wheel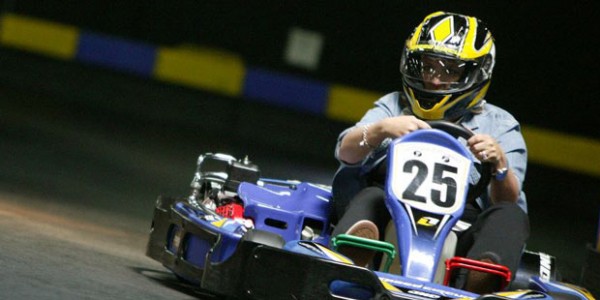 Take a turn behind the wheel on one of the best indoor tracks in the United States. Designed by professional racers, the Miramar Speed Circuit is a challenge for even the most seasoned drivers. The 1,500-foot track is longer and more technically challenging than most courses, featuring four hairpin turns and two straight-aways that let drivers crank their karts (which are equipped with Honda 6.5-BHP engines) up to 40 mph. Compare times with your friends at the finish line. Each Kart is equipped with Club Speed Timing, a highly precise electronic recording of each drivers lap pace and splits. Getting In: Miramar Speed Circuit tickets are included on the Go San Diego Card.
Hang Out with Cool Animals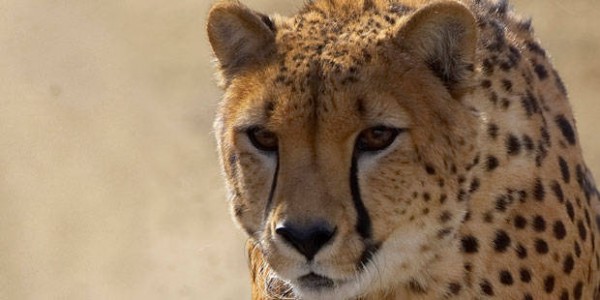 Have you ever played tug-of-war with a tiger? The San Diego Zoo Safari Park offers visitors lots of fun and exciting opportunities for animal encounters. You'll be amazed how close you get to lots of the animals, including cheetahs, rhinos, tigers, giraffes, elephants, gorillas, and more in this environment that mimics the natural habitats of Asian and African animals. Be sure not to miss the 30 minute tram ride to get above it all for an incredible view of the entirety of the park. Another great animal park option is the fabulous San Diego Zoo, which features -- among many other species -- the world-famous Giant Pandas. Explore 100 acres of animal excitement and education. Animal-loving teens will not want to miss out on the opportunity to see their favorite critters up close and personal! If you're not sure which to visit, or what to know more about both attractions, check this post out to see some of the differences between the San Diego Zoo and Safari Park. Getting In: San Diego Zoo Safari Park tickets and San Diego Zoo tickets are included on the Go San Diego Card.
Head to SeaWorld® San Diego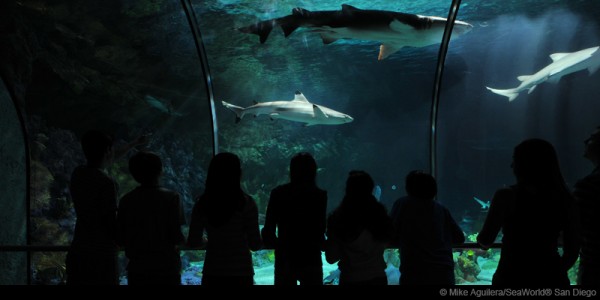 For teenagers that are big animal lovers, perhaps a visit to the zoo isn't enough. In that case, a trip to SeaWorld San Diego is a must-do on your vacation itinerary. Encounter an incredible variety of marine life, from penguins and polar bears to their beloved orcas. Combine this delightful animal entertainment with amazing theme park rides like the water ride "Journey to Atlantis" and the "Manta" coaster. For teens who have an interest in wildlife conservation, marine biology, or any kind of work with animals, a visit here is a great opportunity to see the tireless effort that SeaWorld puts into taking care of our world's sea creatures. Who knows? Perhaps one day your teen could work with the amazing animals of SeaWorld! Getting In: SeaWorld San Diego tickets are included on 3, 5, and 7-Day Go San Diego Cards.
Explore Exciting Museums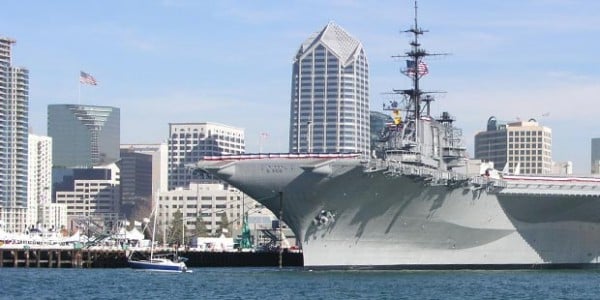 While teens may roll their eyes at some museums, a few in San Diego are guaranteed to be more exciting and entertaining than your standard adult-centric options. Fans of military history or aspiring naval officers will love a visit to the historic USS Midway Museum, one of San Diego's most popular attractions. A visit here offers the opportunity for guests to explore many areas of the ship, from the crew quarters to the ship's brig. Another great option is the San Diego Air & Space Museum, which focuses on the history of aviation. There's a ton of historic aircraft, artifacts from the history of flight like the Apollo XI Space Pen, and the fascinating Zable Theater, offering shows in 3-D and 4-D. Last but not least, appeal to their inner child with a visit to the Model Railroad Museum. From small-scale models of real life trains and equipment to an exhibit featuring everyone's favorite childhood train, Thomas the Tank Engine, there's something to appeal to the train lover in everybody. Getting In: USS Midway Museum tickets, San Diego Air & Space Museum tickets, and more are included on the Go San Diego Card.
Visit the Rueben H. Fleet Science Center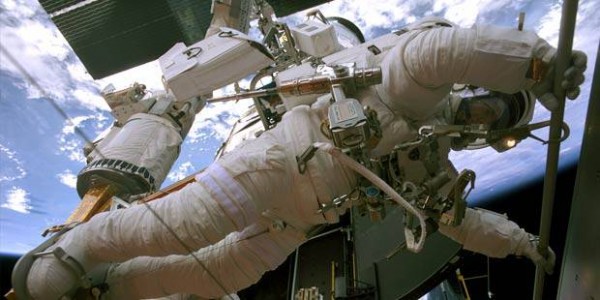 If your teen loves science, or has dreams of being a scientist one day, take the whole family to the Fleet Science Center. With dozens upon dozens of interactive exhibits designed to inspire curiosity and incite creativity in their visitors, the Fleet Science Center addresses just about every aspect of science and technology that you can think of. From electricity to space exploration to skyscrapers -- you name it, they've got an exhibit on it. There are also exhibits and areas designed just for little ones, if you're got younger kids in the family as well. Get more info on the Go San Diego Pass from a popular socal family blogger. Don't forget about the amazing IMAX movie that comes with your admission! While IMAX film topics rotate, recent films include "Under the Sea," "To the Arctic," and "Amazing Caves." They also have films on cultural topics like"Jerusalem." Getting In: Rueben H. Fleet Science Center tickets are included on the Go San Diego Card.
Take in a Baseball Game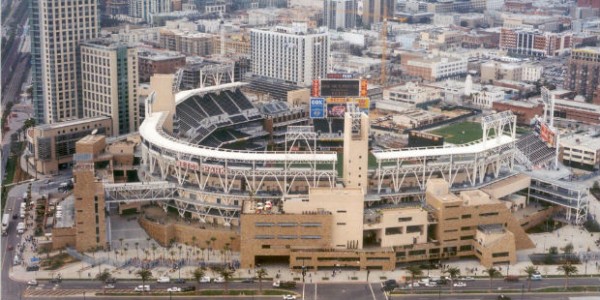 Teen boys (and girls!) can be relied upon to enjoy a good sporting event or two. Take in a San Diego Padres game and enjoy the experience of being in one of Major League Baseball's loveliest parks. If you can't make a game, or are looking a more comprehensive baseball experience, take a tour of PETCO Park for some behind-the-scenes action. Getting In: PETCO Park Tour tickets are included on the Go San Diego Card.
Tour the City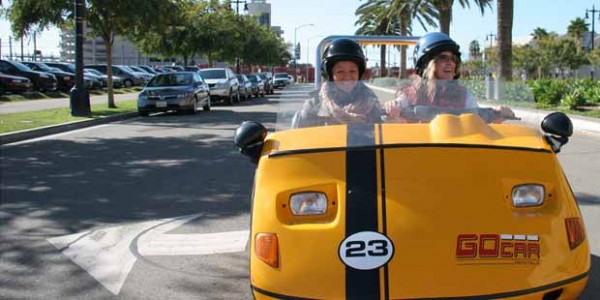 While your teens may not be super into the idea of a traditional tour, there are many more exciting approaches to exploring a city. One of our favorites is the self-guided GoCar Tour. It's a clever talking car that narrates the scenes and sights you pass along your drive, conveniently pausing and resuming narration when you want to stop to explore. Please keep in mind that the driver of the car must be 21 or older, so your teen can't drive this vehicle unaccompanied. Getting In: San Diego GoCar Tour tickets are included on the Go San Diego Card.
Remember to Save on Admission
There you have it. Our list of some of the top things to do in San Diego with teens during your upcoming trip. Remember, many of these great activities are included on the Go San Diego Card, where you can save up to 55% on combined admission vs paying at the gate. Consider adding a few of these teen friendly options to your vacation itinerary. Enjoy!