From the de Young Museum's striking copper facade to the enormous steel cube that forms part of the Contemporary Jewish Museum, many of San Francisco's museums are as much a marvel from the outside as they are from the inside. There's something for everyone here, with plenty of great art, science and historical treasures to keep even the most fatigued museum-goer entertained. Read on to discover our pick of the 10 best museums in San Francisco.
De Young Museum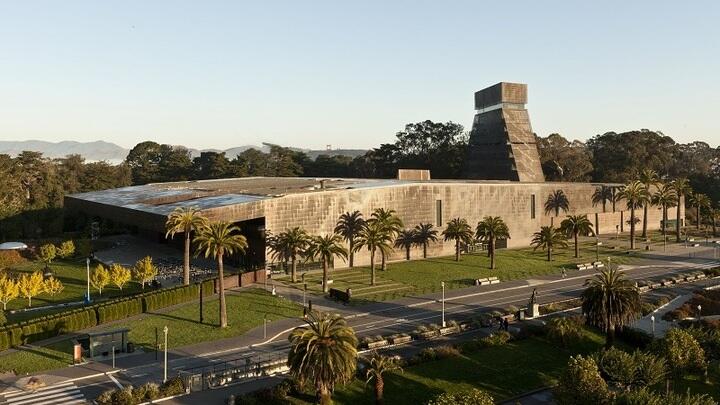 Slap-bang in the middle of Golden Gate Park, the de Young Museum cuts a striking figure with its burnished copper skin and 144-foot observation tower. Inside, the extensive collection of American art dates back to the 17th Century, with highlights including Salvador Dalí's mesmerizing portrait of San Francisco philanthropist Dorothy Spreckels Munn, George Caleb Bingham's 1846 masterpiece Boatmen on the Missouri and several Ruth Asawa wire sculptures. An impressive collection of art, textiles and costumes from Africa, Oceania and the Americas completes the picture. Be sure to ascend the tower for 360-degree views of Golden Gate Park, downtown San Francisco and the Bay.
Walt Disney Family Museum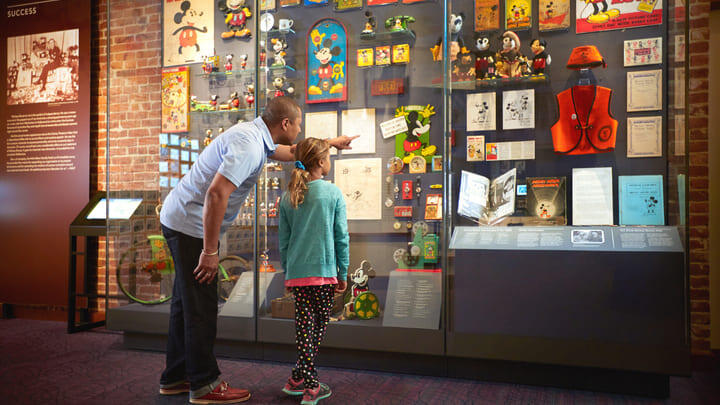 Enter the magical world of Walt Disney at this Presidio museum that's a stone's throw from the Golden Gate Bridge. Here's where you can view Walt's earliest drawings and experience the evolution of Mickey Mouse via sketches, models and toys. There are over 40,000 square feet to explore, with exhibits including artwork that spans the Disney dynasty, from Snow White and The Seven Dwarfs, Walt's debut 1937 feature, up to the present day. There are over 200 screens showing cartoons, movies and archive footage, as well as listening stations that include narration by Walt himself. There's even a 12-foot model of Disneyland!
Exploratorium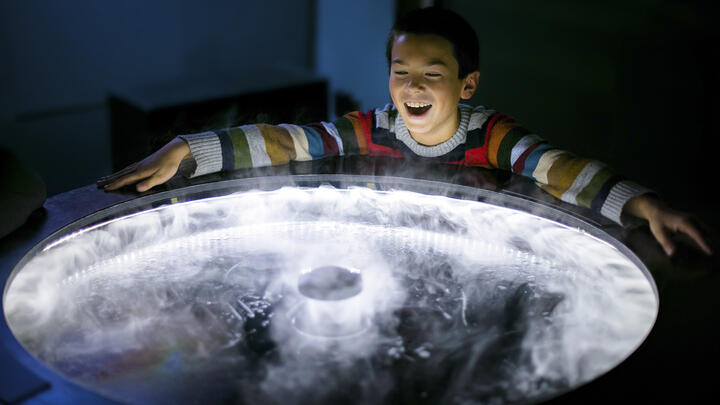 Hands-down the best interactive museum in town, the Exploratorium on Pier 15 is chock-full of amazing art and science exhibits that come to life as soon as you get involved. Say hello to Albert as you enter this trippy universe, where you can – deep breath – dance with your very own animated doppelganger, create sandstorms, step inside a tornado, get lost in the fog, explore an enormous model of San Francisco made from thousands of toothpicks and get a whole new sense of perspective in the Distorted Room. And that barely scratches the surface of what to expect here. Don't miss the Sun Painting, a huge kaleidoscopic work of art made by reflection and refraction of the sun's rays.
Museum of the African Diaspora
One of just a handful of US museums that exclusively showcase contemporary art by native Africans and their descendents, the MoAD is a celebration of Black culture and identity that seeks to entertain, challenge and educate visitors in equal measure. Set in San Francisco's downtown Yerba Buena Arts District, its regularly rotating exhibitions have featured artists as diverse as Romare Bearden, Elizabeth Catlett and Alison Saar, while the emerging artists program also supports upcoming talent from the Bay Area.
USS Pampanito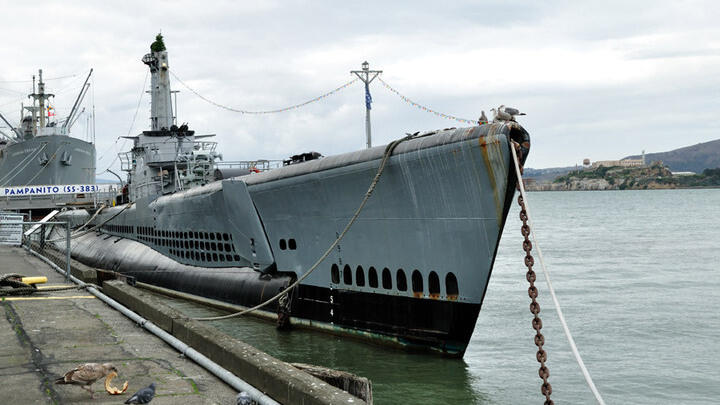 Docked at Pier 45 in Fisherman's Wharf, the USS Pampanito is a designated National Historic Landmark. This huge submarine was in service during World War II, making patrols of the Pacific and sinking several Japanese ships. Step aboard to learn more about the vessel's storied history, explore the living quarters, see the torpedoes and check out onboard equipment that has been restored to working order, including the engines, periscope and… ice-cream machine.
Legion of Honor
Located in Lincoln Park, the Legion of Honor is easily one the best art museums in San Francisco, boasting a fine collection that spans over 5,000 years of ancient and European art. There's a particularly impressive variety of pieces from France, including paintings by Impressionist masters like Degas, Renoir, Monet and Cézanne. Check out the collection of nearly 100 Rodin sculptures and get up close to some of his most famous pieces: The Thinker, The Kiss and The Gates of Hell, to name but a few. The Hall of Antiquities and mummy room are your one-stop shop for mummified Egyptians, ancient and definitely-not-cursed carved figurine, as well as all manner of well-preserved sculptures, ceramics and jewelry from millennia gone by.
Musée Mécanique
Relive your misspent youth (depending on your particular vintage) at the Musée Mécanique on Fisherman's Wharf. This curious place is crammed full of coin-operated arcade games, automata and other such strange devices, with some dating as far back as the early 20th Century. Play classic pinball machines and video games, test your strength against a masked arm-wrestler, find out where you rank on the kiss-o-meter (from passionate to disappointingly clammy), see what is perhaps the only steam-powered motorbike on the planet, and be charmed by not-at-all-creepy Laffing Sal, a florid six-foot cackling automaton with a missing tooth.
Asian Art Museum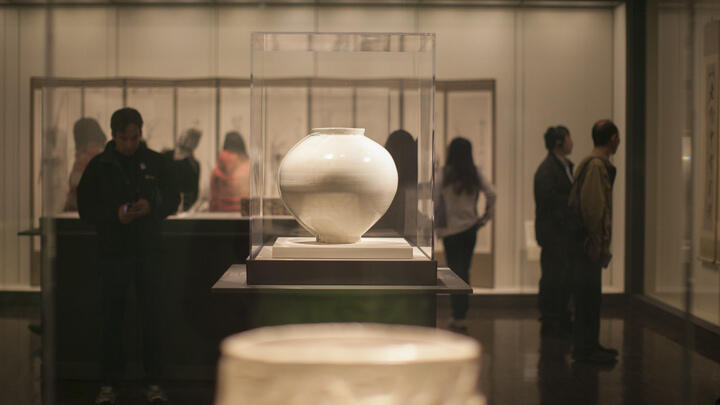 A well-preserved bronze Buddha statue that's nearly 2,000 years old, Chinese Jades from the Neolithic period and Persian ceramics are just some of the highlights to be found in the vast Asian Art Museum. The 18,000-strong collection is largely Chinese in origin, usually representing around half of the 2,000-ish pieces on display at any given time. It's one of the biggest and most important Asian art collections in the world and can be found inside a gorgeous Beaux Arts building in the San Francisco Civic Center. Not to be missed.
California Academy of Sciences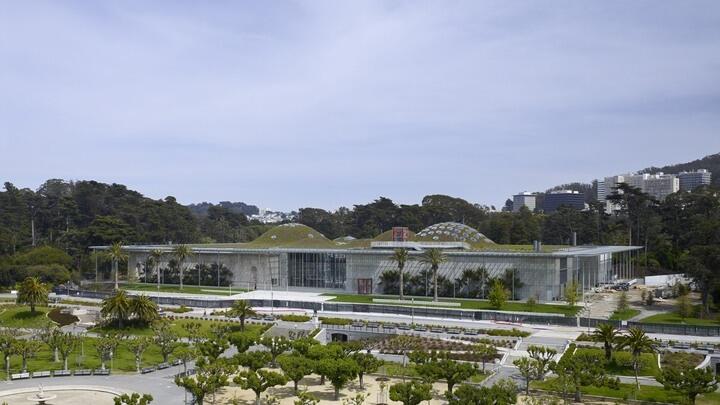 This sprawling museum in Golden Gate Park is an aquarium, planetarium, rainforest and one of the world's largest natural history collections all rolled into one. Inside its epic 400,000-square-floor space are 46 million specimens and residents that include blacktip reef sharks, an elusive giant Pacific octopus, Madagascan chameleons, poison-dart frogs and a towering t-rex. Equally striking is the museum's architecture: its roof topped with rolling green hills is home to nearly two million plants!
San Francisco Museum of Modern Art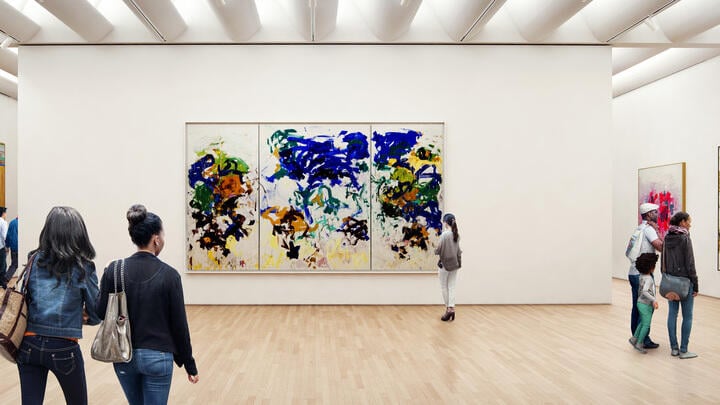 SFMOMA is the daddy of all art museums in San Francisco, boasting thousands of important works from household names including Jackson Pollock, Henri Matisse, Georgia O'Keeffe, Frida Kahlo, Louise Bourgeois, Andy Warhol, Edward Hopper, Gerhard Richter and Paul Klee. There's a largely open-air rooftop sculpture garden that's accessed via a glass-and-steel bridge and, also outdoors, a vast living wall. This dense forest of foliage changes with the seasons so you'll get a different sensory experience depending on which time of year you visit.
Save on the

best museums in San Francisco

 
Save on admission to San Francisco attractions with Go City. Check out @GoCity on Instagram and Facebook for the latest top tips and attraction info.