June marks the beginning of San Francisco's busy summer season, with fine weather, feel-good vibes and festivals galore. Read on for our guide to visiting the Golden City in June…
Visiting San Francisco in June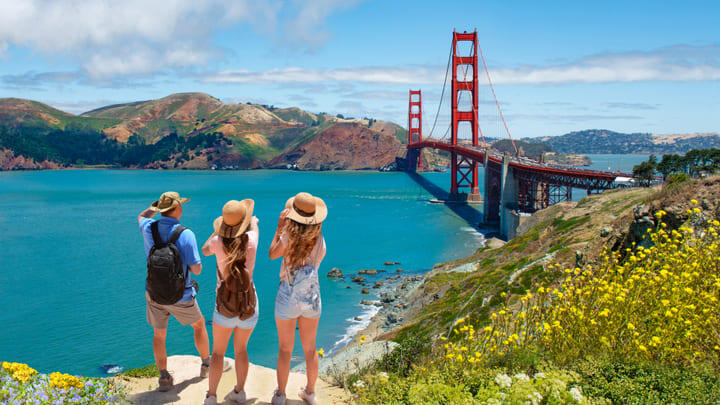 Average Temperature: 53–66°F • Average Rainfall: 1 day/mth • Average Sunshine: 10 hours/day
San Francisco summers are curious beasts. One minute you're basking in glorious sunshine and considering dipping your toes in the Bay's cool waters and the next a damp, chilly fog has enveloped you and you're wondering why you even bothered slapping on all that sunscreen. 
Seriously though, if it's wall-to-wall sunshine and a California suntan you're after you might be better off heading a little further south to the golden sands of LA and San Diego. But if a pleasant (and interesting) climate in the high 60s floats your boat, there's much to recommend San Francisco in June, from street parties to the massive Pride Parade – one of the biggest and best on the planet. And hey, that fog is as much a part of San Francisco's character as the Golden Gate Bridge, the 49ers and crusty sourdough bread. Lean into it and you might even learn to love it; at the very least your Insta feed will be the envy of all your friends.
Top tip: June is San Francisco's busiest season, so book your vacation as far in advance as possible to get the best rates on your desired accommodation.
Things to do in June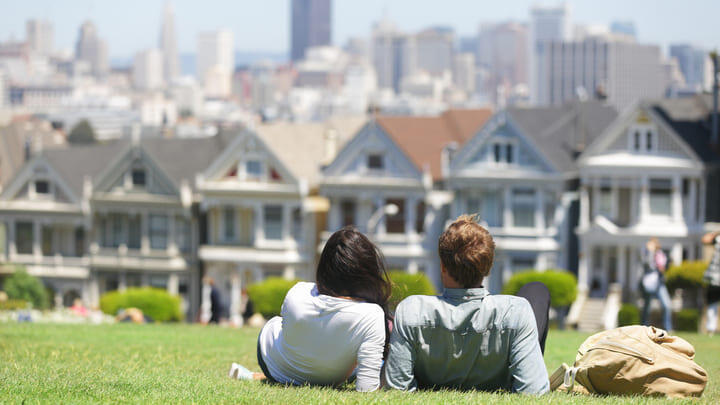 With such pleasantly mild weather, June is a great time to explore San Francisco on foot without breaking a sweat. Ok, ok, you're going to sweat a little: have you seen the size of some of those hills? Pro-tip: you can always save your aching legs by ascending the steeper sections on a bus or – better yet – one of the city's iconic old-fashioned cable cars.
If the near-vertical climb to the top of Buena Vista Park doesn't take your breath away, the views when you get there certainly will. Expect sweeping panoramas that include the Golden Gate Bridge and – on a clear day – the dramatic cliffs of the Marin Headlands. Even in the fog, the view from up here is nothing short of astonishing, as the towers of the famous rust-red bridge rise up out of the rolling pea-souper.
Head over to Alamo Park to ogle the Painted Ladies, a picture-postcard row of pastel-colored Victorian houses with the skyscrapers of the downtown financial district gleaming incongruously in the background. There are many more colorful buildings – flamingo pink, oxblood red, mellow yellow – to check out on a walk from here to Golden Gate Park via the Haight-Ashbury neighborhood. This lovely part of town wears its strong links to the '67 summer of love proudly on its sleeve. Pop some flowers in your hair and get in the groove as you make your way into the park and over to Hippie Hill, now a popular spot for picnicking.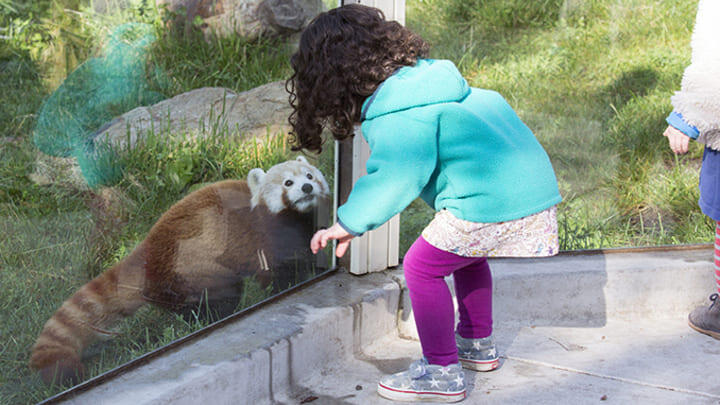 And now for something completely different. Over on the Great Highway in view of the crashing surf of the Pacific, you'll find San Francisco Zoo and Gardens. There are over 100 acres to explore here, containing no fewer than 2,000 critters. Spot giraffes, zebras and Marabou storks in the African Savanna exhibit, catch the penguins and grizzly bears at feeding time, meet ferociously cute red pandas and go on an Australian Walkabout with wallaroos and kangaroos. There's bountiful plantlife here too, with plenty of native Californian and exotic vegetation to discover. Look out for the windswept cypress trees and rare swamp gum eucalyptus.
What's on in June?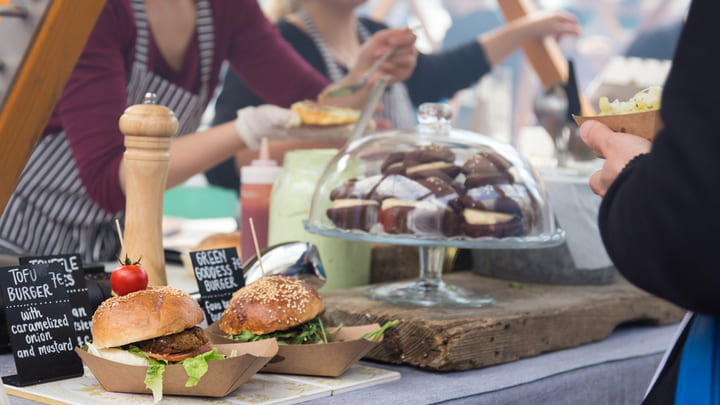 North Beach Festival
Every month is party month in San Francisco, but perhaps none more so than June, when a veritable explosion of street festivals hit town. The area around Grant Avenue and Columbus is the venue for the bustling North Beach Festival, a two-day extravaganza that includes – deep breath – live local bands and tribute acts, poetry jams, comedy stages, artisan art and craft stalls, wine and beer gardens, street performers and, of course, those all-important gourmet food vendors. And with Grant Avenue also happening to be Chinatown's main thoroughfare, you can be sure the snacks are going to be really, really good. In fact, we defy you not to make straight for those sweet fluffy BBQ pork buns before doing anything else.
Street Parties Galore!
The Juneteenth event on Fillmore Street ceebrates the abolition of slavery in the States with music, food and much more. Stick around until 4th of July weekend for this historic boulevard's other great knees-up: the Fillmore Jazz Festival. Meanwhile Haight Street and Union Street both also host their own vibrant street fairs in June, meaning there's very little chance of boredom setting in.
San Francisco Pride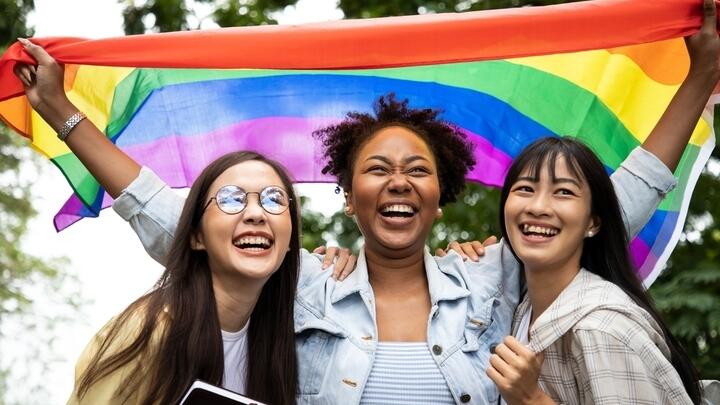 Saving the best for last, San Francisco's Pride parade and festival is one of the biggest and best celebrations of LGBTQ+ people on the planet. Usually taking place on the very last weekend of the month, in commemoration of the Stonewall riots, the festival's focal point is the Civic Center area, where dance stages, fetish booths and drag performers provide the entertainment and the streets are fairly festooned with beautiful rainbow flags.
On Sunday morning, a colorful, joyous parade weaves its way west along the huge boulevard that is Market Street, starting in the morning and culminating in much singing, dancing and merrymaking late in the afternoon. If you're game, you can continue the party into the wee small hours in the lively bars and clubs of the Mission and Castro districts, where even the crosswalks have rainbow stripes. Note that the Castro is the beating heart of San Francisco's LGBTQ+ community, so it's fair to say that you can expect loooong queues wherever you go on this particular weekend. 
Save on attractions

in San Francisco

 
Save on admission to San Francisco attractions with Go City. Check out @GoCity on Instagram and Facebook for the latest top tips and attraction info.