Set in the northeast corner of San Francisco overlooking the bay, Downtown takes in the Financial District as well as parts of Chinatown, North Beach and the Tenderloin. Its top-notch central location makes it a fine base for sightseeing, with world-class museums, a grand opera house and some of the city's best shopping and dining, as well as easy transport links to other neighborhoods. Join us as we explore all the best things to do in Downtown San Francisco.
Sightseeing in Style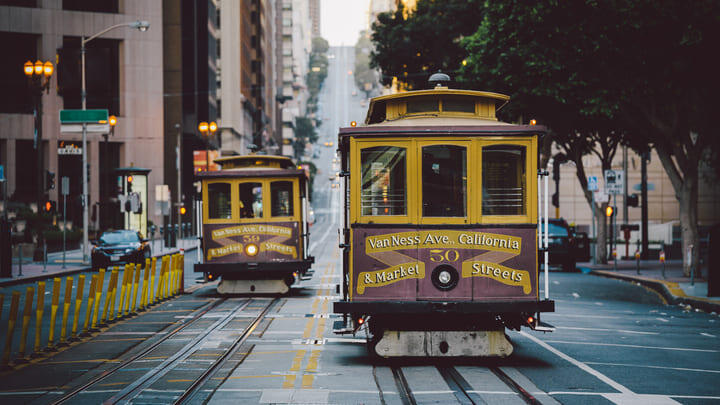 The rattle of the wheels, the distinctive clang of the bell, the squeal of the cables… if you can steel yourselves for long queues of increasingly tetchy tourists, the city's iconic cable cars provide a great introduction to the city. Hop aboard these colorful wooden carriages at Powell and Market and enjoy the rollercoaster ride through this famously hilly city just as San Franciscans did way back when the cars first appeared in the 1870s. Brave souls can even ride the narrow platforms on the exterior of these rolling historic landmarks. Just remember to keep your phone in your pocket no matter how tempting that snap of Chinatown might be, and don't lean outwards if you value your head!
There are two lines running out of Downtown, with both terminating near Fisherman's Wharf for fine views (and boats) out to Alcatraz Island. Of these, the Powell-Hyde line is the most popular because it passes crooked Lombard Street and affords spectacular views of Alcatraz as it crests the hills. This, naturally, makes it the most popular line for tourists, so plan accordingly if this is the route of your dreams, and travel at less busy times if you can. 
Embarcadero Highlights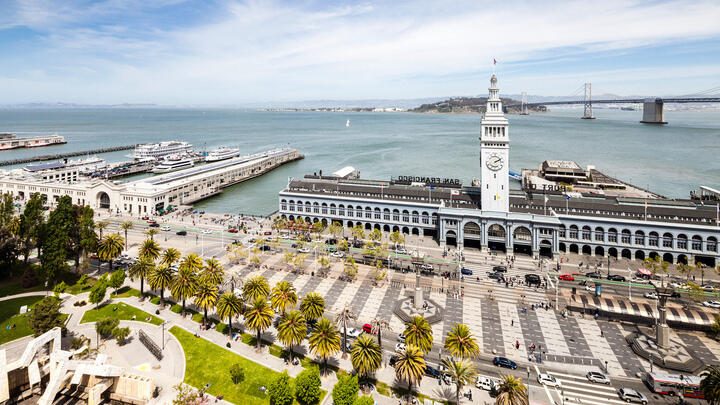 In a city with many instantly recognizable landmarks, the Ferry Building on the Embarcadero holds its own. Its soaring clock tower has been keeping time at the San Francisco Waterfront for over a century and its vast, arched interior is now home to a bustling marketplace full of artisan foodie stores, cute boutiques and tempting cafés and restaurants. Pair a classic SF sourdough with local cheeses and a classic California Cab Sauv, or grab unique souvenirs like honey and handcrafts from local producers.
From here, it's just a short harborside walk to the astonishing Exploratorium science museum, an interactive feast for kids young and old, and surely one of the most fun things to do in Downtown San Francisco. Ever fancied dancing with your own shadow or stepping inside a tornado? Then this is most definitely the place for you.
Chinatown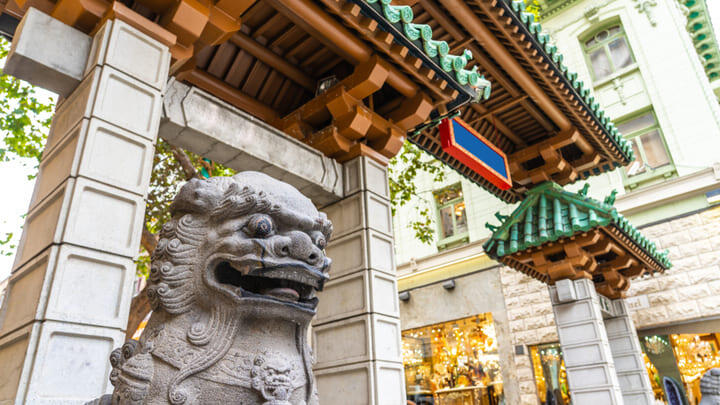 Downtown San Francisco is also where you'll find the oldest Chinatown in North America. It's where 19th-century San Franciscans had their Western minds blown by their first taste of shrimp dumplings and fluffy pork buns, so be sure to pay homage by doing the same – there are, of course, dozens of excellent dim sum restaurants to choose from. Jazz up your Insta feed with a selfie or six beneath the Dragon Gate and find further photo opportunities by the ornate red-and-green streetlights on Grant Avenue, as Chinese lanterns sway overhead in the breeze.
Enjoy the peace and tranquility of a traditional temple, sample China's national beverage in a traditional tearoom, unleash your inner Mariah in a karaoke bar, and discover your future at the Golden Gate Fortune Cookie Factory. At the very least, you'll find out how thousands of these tiny treats are made by hand every day and get a chance to taste different flavors and toppings. We see a green tea fortune cookie in your future, for sure.
Get Your Culture Fix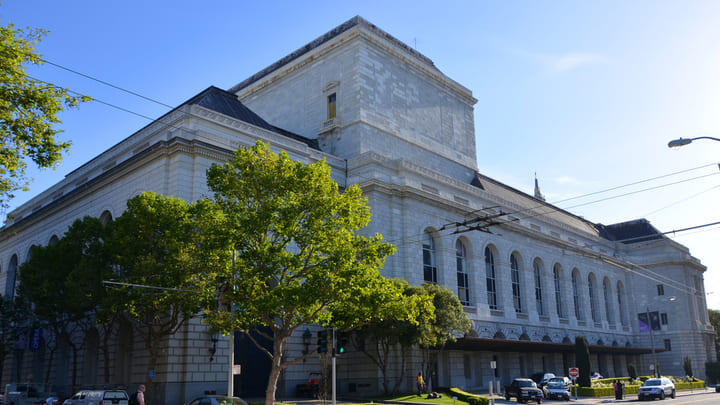 Make time to hang out in the San Francisco Museum of Modern Art (SFMOMA). One of the largest modern and contemporary art museums on the planet, its collection of over 30,000 masterpieces includes paintings, sculptures, photography and more. View works by some of the greats, including Georgia O'Keeffe, Andy Warhol, Edward Hopper, Gerhard Richter and Frida Kahlo and head to the glass pavilion in the rooftop garden for ace views of SFMOMA's sculpture collection and the San Francisco skyline.
Expect grandiose performances in sumptuous surroundings behind the stately colonnaded facade of the War Memorial Opera House. This is the place to get your glad rags on, raise a monocle to your eye and see the world-class SF Ballet, Opera and Symphony in action. Or, for something with a few more chuckles than Madame Butterfly or La bohème, try the Punch Line comedy club over on Battery Street.
Shopping and Nightlife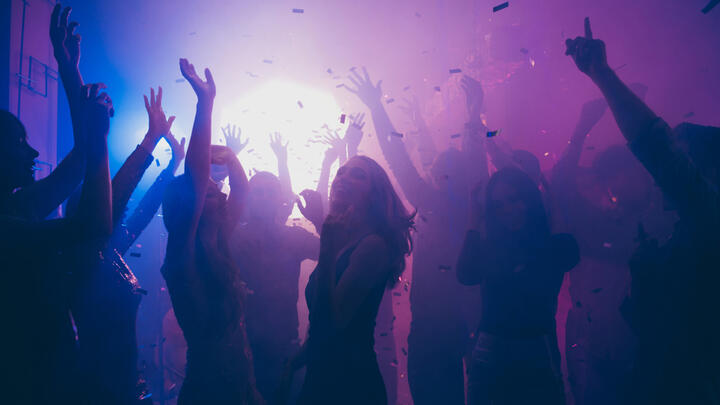 Downtown San Francisco is a shoppers' paradise, with Union Square at the heart of the action. Get your bearings on the plaza where a statue of – we kid you not – the Greek goddess Nike – is by far the most interesting feature, before foraying into the many streets that branch from it. It's here that you'll find a consumer cornucopia of upscale boutiques, souvenir shops and department stores galore running for several blocks in every direction. Give your bank manager a heart attack as you flit merrily from Saks Fifth Avenue to Apple and Louis Vuitton to, yup you guessed it, the flagship Nike store.
As well as having a massive Target store, Metreon is a great place for family evenings out with entire floors dedicated to dining and movies. Grab your popcorn and brace yourself to experience the latest blockbuster on a towering IMAX screen – at 75 feet it's one of the tallest in North America.
As you'd expect from one of America's most popular cities, San Francisco's nightlife scene is a joy, with much of it centered in and around Union Square. Craft beer fans can bar hop between perennial faves including the Golden Gate Tap Room and Bartlett Hall's in-house brewery, while down on 11th Street at the edge of SoMa is where you'll find some of the best clubs in town – from the bass-thudding fun of Audio SF to risqué drag performances at LGBTQ+ favorite Oasis.  
Save on things to do in Downtown San Francisco 
Save on admission to San Francisco attractions with Go City. Check out @GoCity on Instagram and Facebook for the latest top tips and attraction info.