One of just three remaining Japantowns in the whole of the United States, this diminutive San Francisco neighborhood packs a mighty punch in spite of its small size. Squeezed into its six blocks, you'll discover swathes of superb sushi, shabu-shabu and ramen restaurants, a riot of ultra-kitsch gift shops, Japanese sweets and more manga and anime merchandise than you can shake a samurai sword at. Here are some of our favorite things to do in Japantown San Francisco.
Get to Know San Francisco's Japantown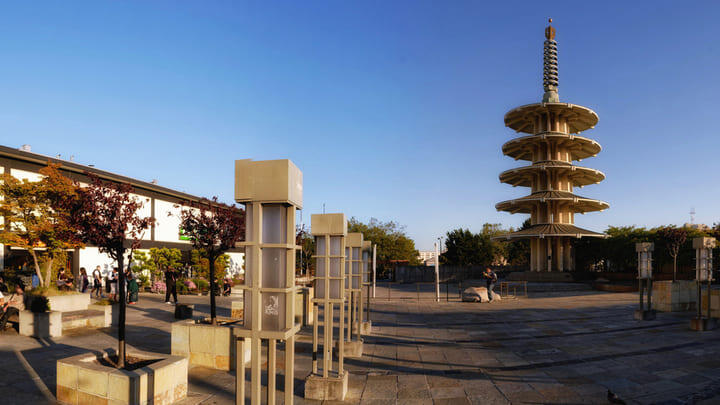 Japantown radiates out from its central hub, the Peace Plaza, a major focal point for events and festivals throughout the year and a great place to just sit and watch the world go by. Towering over the plaza is the Peace Pagoda, a striking five-tiered concrete structure with a spire on top that was designed by Japanese architect Yoshiro Taniguchi and gifted to San Francisco by Osaka in 1968. It's from here that you can start the Japantown History Walk, a short stroll through the district's storied past, guided by 16 signs featuring maps, photographs and information.
The walk provides a nice introduction to Japantown and will help you find your bearings. As well as the Peace Pagoda, it also takes in pedestrianized Osaka Way, Ruth Asawa's beautiful Aurora and Origami Fountains and the colorful Sensu folding-fan sculpture.
Shop 'Til You Drop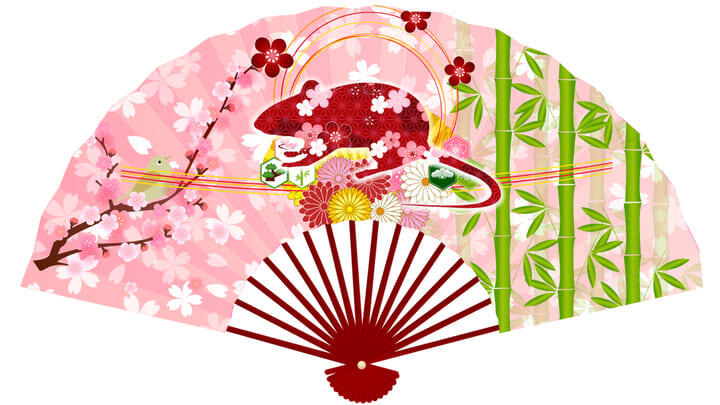 A visit to the Japan Center, a trio of malls crammed top to bottom with Japanese shops and restaurants should be considered an absolute must on any list of things to do in San Francisco's Japantown. 
Start in the east mall, where the famous Japanese dollar store Daiso offers a mind-boggling variety of products at rock bottom prices (generally $1-2). Looking for kitsch Hello Kitty trinkets? Stationery supplies? Japanese fans? Beauty products? Bookends? Chopsticks? Kawaii (cute) Japanese designs? Then Daiso is surely the place for you. It's also at this end of the mall that you'll find one of Japantown's most Instagrammed attractions: the arched red Moon Bridge.
Head to the west mall for the iconic Kinokuniya Bookstore, a stalwart of San Francisco's Japantown since the late 1960s. It's here that you'll find all things manga and anime: books, comics, DVDs, t-shirts, toys, tote bags, Studio Ghibli merchandise, you name it and they'll probably have it here! There's even an intricate artwork by legendary Japanese illustrator and cartoonist Katsuya Terada, painted at the entrance to the store during his visit in 2013. Upstairs, you can browse Japanese and English literature and attend occasional readings and signings; authors who have appeared at the store previously include Japanese historian David Keene and actor George Takei.
Food, Glorious Food!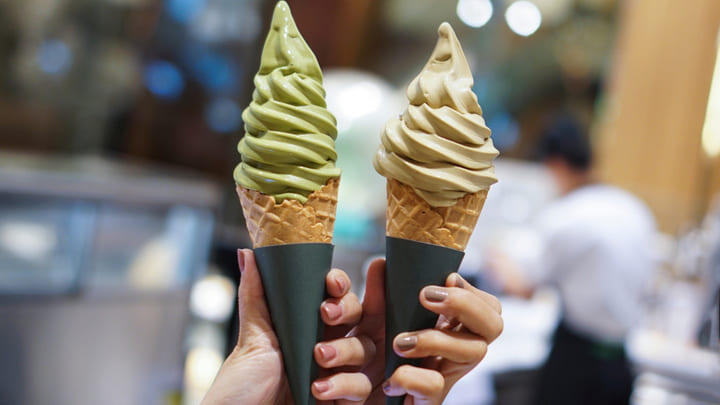 After all that shopping you're sure to have worked up a mighty appetite. Fortunately for you, the Japan Center also boasts some of the best eating in town. Head to the aptly named Restaurant Row in the west mall for a veritable smorgasbord of dining options. Restaurants here run the full gamut of Japanese specialties. There's sushi, of course, and plenty of it. This is also the place to try okonomiyaki, delicious savory Japanese pancakes stuffed with fillings of your choice and topped with pickled ginger, mayonnaise and umami Japanese sauces. Ramen or noodles more your vibe? You'll find both well represented here, too. For a real taste of Japanese culture, hit the shabu-shabu joints, where you cook your own beef and vegetables at the table before gobbling them up along with rice and a rainbow of zingy dipping sauces.
Something sweet? Sophie's Crepes is a dessert shop of some local renown, where freshly made crepes are served cone-style with fillings of your choice. Whipped cream and fresh strawberries. Green tea gelato with red bean paste and matcha sauce. Mandarin and Nutella. The only problem you'll have here is deciding which to go for. Mosey over to Matcha Cafe Maiko which, as the name suggests, is your stop for everything matcha. There's shaved ice, tea, and matcha lattes. Or try a crispy homemade cone piled high with soft serve matcha ice cream. For an ultra-decadent treat, you can also have yours topped with gold leaf!
A Spot of R'n'R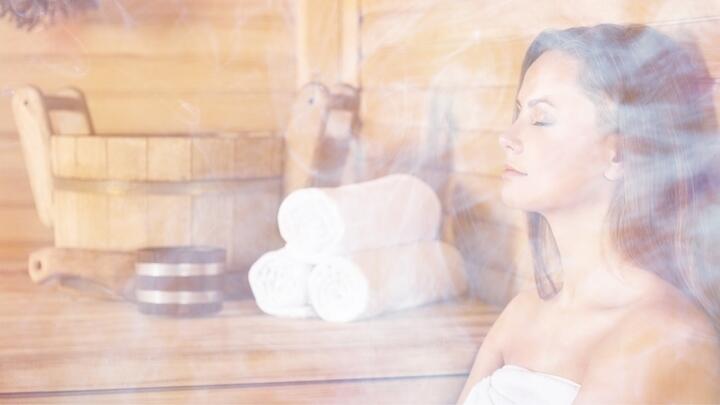 Tucked away behind an unassuming pair of wooden doors inside the sprawling Japan Center is the Kabuki Springs & Spa, where a traditional onsen-style Japanese bathhouse offers multiple methods of achieving a state of pure zen. Buy a day pass to access the steam room, sauna, muscle-soothing hot pool and bracingly cold plunge pool. There's sea salt for body scrubs and green tea for maximum refreshment, and you'll get a discount on your day pass if you also book a treatment at the adjoining spa, where a deluxe 80-minute Eastern Shiatsu massage might leave you so relaxed you'll want to remain horizontal for the rest of the day.
Cherry Blossom Festival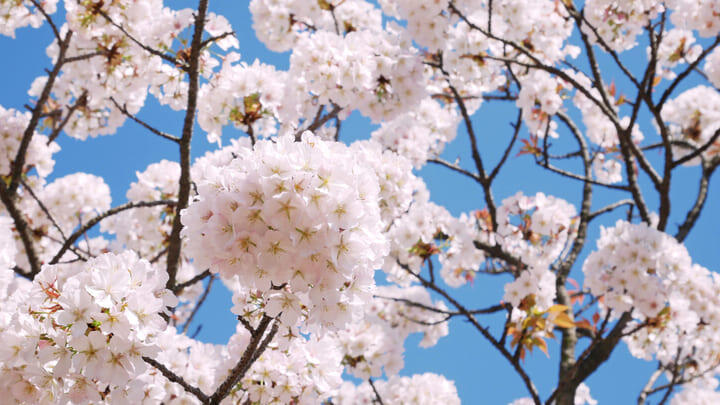 The annual Northern California Cherry Blossom Festival, held in honor of the photogenic pink blooms, is one of San Francisco's most popular, drawing thousands of visitors to the neighborhood for its two-weekend run every April. This riot of color and sound celebrates all things Japanese. Highlights include taiko drumming, when men and women in traditional dress beat huge tribal drums in an effort to ward off evil spirits. There's street food, ancient Japanese tea ceremonies, karate demonstrations, origami displays and Japanese folk music and dance, with many of the more popular performances taking place on the main stage at Peace Plaza.
The festival culminates in a grand parade, when drummers, dancers, and beautifully decorated floats weave their way through cheering crowds between City Hall and Japantown, leading the way to a huge closing party in the shadow of the Peace Pagoda. Pro-tip for cherry blossom die-hards: some of the finest in San Francisco are found not in Japantown but at the Japanese Tea Garden in Golden Gate Park.
Save on things to do in Japantown San Francisco 
Save on admission to San Francisco attractions with Go City. Check out @GoCity on Instagram and Facebook for the latest top tips and attraction info.