Looking for some delicious, guilt-free treats in Seoul? Of course you are. After all, you are reading this right now, and odds are you didn't click on this by chance. If you did, hello! We're going to be talking about the best vegetarian friendly restaurants in South Korea's bombastic capital city! Feel free to stick around. For everyone else, read on and enjoy as we explore the city's best vegetarian offerings!
Including:
Sanchon
Shindongyan Chinese Restaurant
Plant
Petra Restaurant
Baru
and more!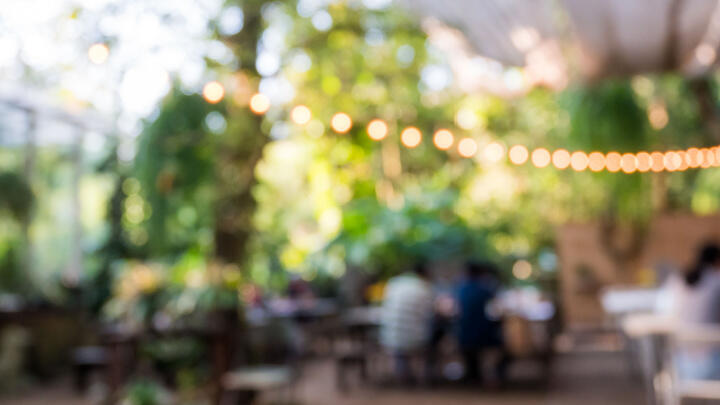 Sanchon
Need some spiritual food to refresh the mind and fill the body? Well, it doesn't get much more spiritual than a restaurant created by a monk, does it? But that's just what Kim-Yon-Shik did when he created Sanchon, one of the best vegetarian-friendly restaurants in Seoul!
It's set meals all the way, here, with plenty of small plate offerings providing some of the best Buddhist veggie food around. If the weather's good, you're free to enjoy your small plate bonanza in Sanchon's fantastic garden, where plants, vines, and other flora will help you find inner peace. The food helps too, of course.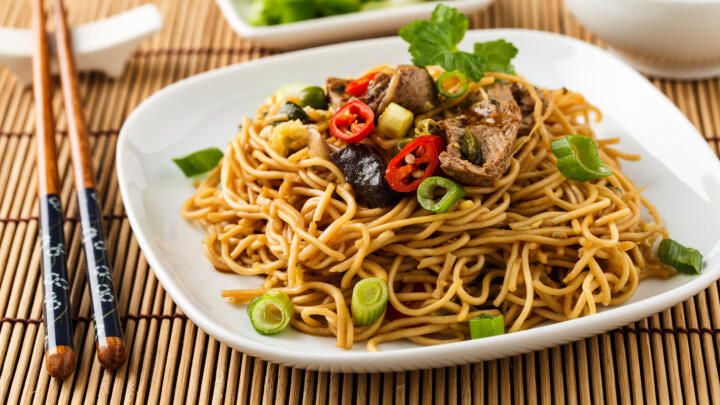 Shindongyan Chinese Restaurant
If you're looking for some delicious Chinese food to hit the spot, look no further than Shindongyan Chinese Restaurant. Passed down through generations of culinary immigrants, you'll find a meat-free menu full of veggie twists on classic Chinese dishes.
Swapping meat for mushrooms and other stodgy veg alternatives, you'll find all your favorite Chinese meals on offer. And if there's simply too much to choose from, opt into the set menu and let them do it for you. Either way, you'll be satisfied - and then some.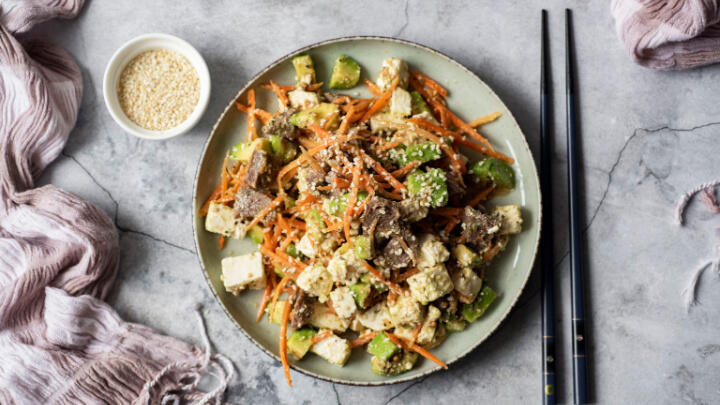 Plant
With a name like Plant, it's hardly surprising that this restaurant finds it onto our list. But it isn't just a reference to the plants they exclusively use to cook with; it also references the myriad plants you'll find throughout the restaurant!
Whether you're looking for a quick bite, a big meal, or a refreshing salad, Plant's verdant surroundings are a treat you simply must try once. It seems the rest of South Korea is in agreement, as Plant actually boasts the highest number of reviews and visits of any vegetarian restaurant in Seoul! Whether it's the best, though, is up to you.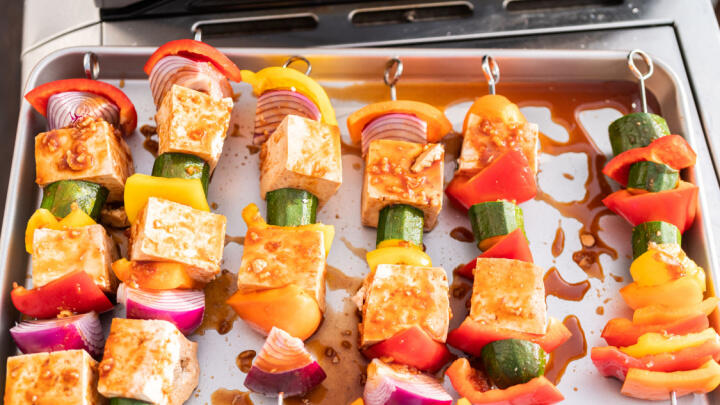 Petra Restaurant
If you've had your fill of Korean food and are looking for something different, then you're in luck. Head to Petra Restaurant for some Middle Eastern-inspired dishes in the heart of Seoul!
All the favorites are here, including kebabs, tabbouleh salads, and delicious couscous dishes. And they're all vegetarian-friendly, thanks to the alternative ingredients they add to the veggie menu. Spice up your dinner plans with a trip to Petra Restaurant, and see why it's one of the best vegetarian friendly restaurants in Seoul!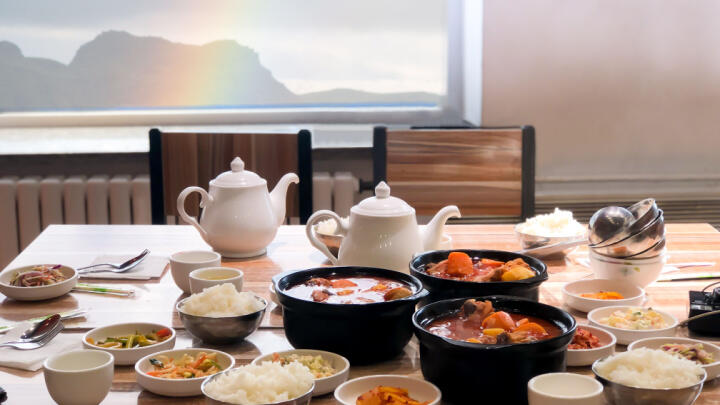 Baru
Another spot that offers spiritually sound meals is Baru. Found a stone's throw from Jogyesa Temple, it's known around town for its delicious Korean plates and the option for a traditional dining experience. 
See, Baru has modern tables and chairs for you to perch on, but if you want to feel truly authentic, go with the low tables. Each is separated by screens, so no one will see as you awkwardly transition from floor standing to floor sitting. And the food itself is a brilliant variety of pancakes, dumplings, and other Korean delights, with plenty of vegetarian options available.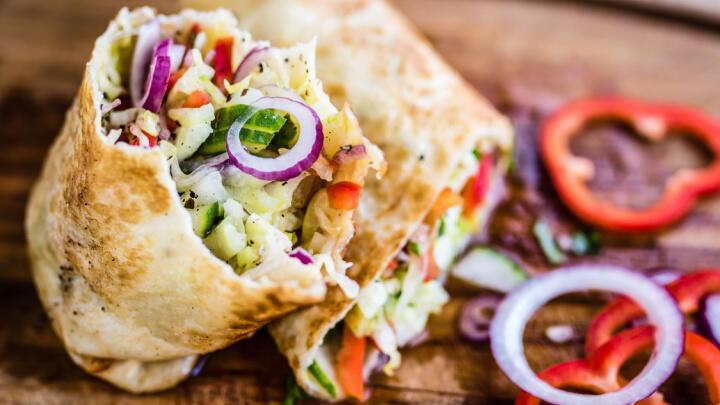 Dos Tacos
Another fantastic international experience can be found at Dos Tacos. And, no surprises here; we're talking about Mexican food. And, while your head may be filled with all the meat-related dishes you tend to find at Mexican restaurants, put those worries to rest, because Dos Tacos also happens to be one of the best vegetarian friendly restaurants in Seoul!
You can customize nearly all of their dishes to put veg ahead of meat. Tacos, quesadillas, and burritos can all instead be stuffed with fried beans, potato, salsa, and other Mexican goodies. Hell, even the Dos Tacos special already comes meat-free and washes down perfectly with a beer or cocktail.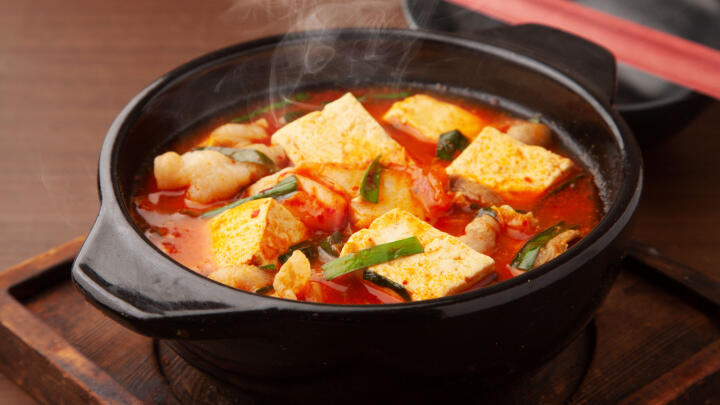 Chaegundaam
Chaegundaam is another traditional Korean eatery, but this one swaps temple charm for palatial splendor. Elegant, traditional paintings adorn the restaurant's walls. Tables are furnished with traditional floral patterns. And porcelain ceramics are all over the place. But you didn't come here for the ambiance alone. You came here for the food.
And what a treat the menu provides! You'll find plenty of elegantly-presented Korean delights, from pureed sunflower nuts to white kimchi soup and even acorn jelly mushrooms. Think those sound weird? You're not alone. But try them, and you'll be converted.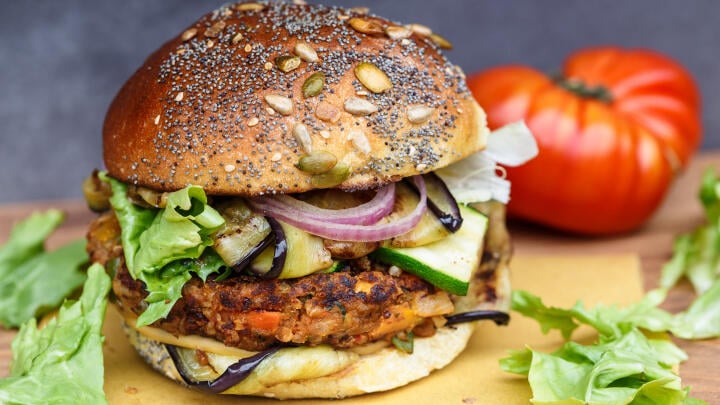 Vegetus
Hankering for some more familiar foods to quell those homesick vibes? Vegetus is the answer. And yes, it's all veggie-friendly, or we wouldn't even mention it here!
Burgers, Lasagnas, Pies, and fried 'chicken' are just some of the many western delights you'll find on Vegetus' scrumptious menu. So, if you miss some more familiar dishes, you know where to go. You can even pick up organic fruit and veg, if you're inspired to whip up your own taste of home.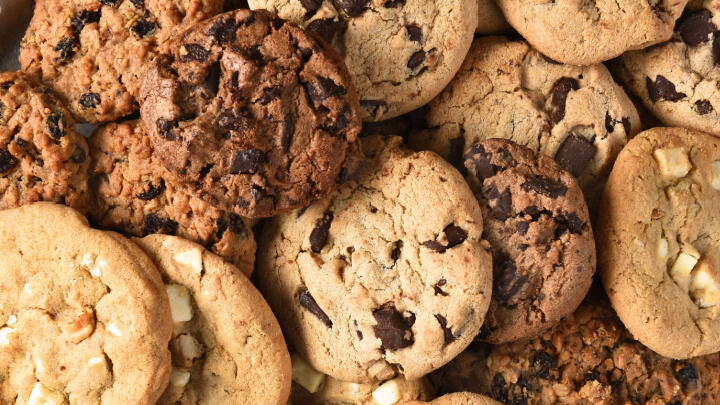 LovingHut Cafe
Of course, you won't always want a big meal. Maybe you're mid-vacationing or just need to refuel for another adventure. Either way, sitting down for a proper meal at one of the other places on this list might be out of the question. That's where LovingHut Cafe comes in clutch. 
As the name lets on, this is a cafe that specializes in cafe-related things. Coffee and teas are joined with delicious sweet bites like cakes, cookies, and even ice cream. And, best of all, they offer vegan alternatives for the majority of their menu. 
And those are our picks of the very best vegetarian friendly restaurants in Seoul! Of course, food is just one of the many things you'll be enjoying on your vacation to South Korea. If you need a hand with the rest, check out Go City! With our All-Inclusive Pass and Explorer Pass, you can see all of Seoul's best bits for one low price!