If a city has a good public transport system, it can be the difference between a great vacation and a confusing nightmare. We've all been abroad, stood in the rain with floods of tears running down our faces, hopelessly staring at a confusing timetable. All of us, right? Anyway, lucky for you, Seoul's public transport is actually brilliant. Let's explore why it is and how to best navigate it below!
Including:
Does Seoul have good public transport?
How do I pay for public transport in Seoul?
Seoul Travel Passes
Taking the subway
Taking the bus
and more!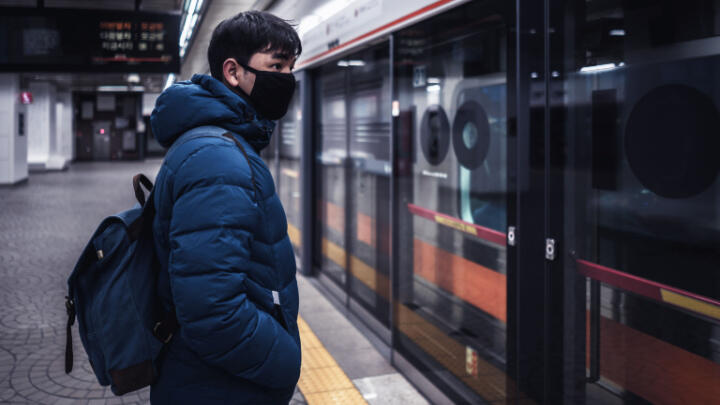 Does Seoul have good public transport?
In short, yes! Seoul boasts a vast, interconnected network of public transport lines and other ways to get around. And best of all, it's often voted as one of the best, cleanest, and most reliable networks on the planet. You're in good hands!
How do I pay for public transport in Seoul?
Many services, like buses and trains, allow you to purchase one-time tickets from kiosks or the service's driver. However, if you're planning to spend a good few days in Seoul, we recommend taking advantage of a travel pass. You'll save a bit of cash in the long run, and won't have to worry about carrying loose change or too much cash when you head out to explore. 
Travel Passes
But what are Seoul's travel cards? Let's explore the two most popular passes you're likely to need.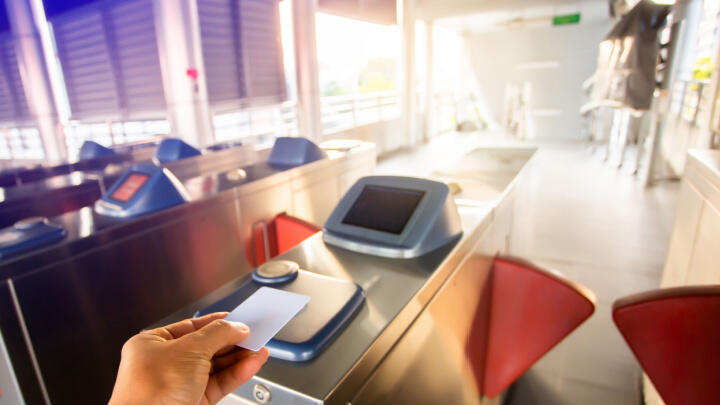 T-money Card
The T-money Card is your jack-of-all-trades travel pass. Like London's Oyster Cards or other city's travel passes, you upload cash to buff your balance and then swipe it when you get on buses or pass metro gates. 
Unlike your typical travel passes, however, the T-money Card can be used to pay for your taxi rides. Hell, you can even use it to buy groceries and other items at convenience stores! Handy.
You can purchase T-money Cards at Convenience stores like 7-Eleven, Subway stations, Seoul Station T-money Town, and Myeong-dong Tourist Information Center.
To top up, head to a convenience store, ATM, or subway kiosk. You can upload 1-9000 won at a time, and your card can hold up to 500,000 won - so don't go over! 
M-Pass
The M-Pass is the Seoul equivalent of a fixed-day travel pass. It can only be bought by visitors from outside South Korea, and comes in 1, 2, 3, 5, and 7-day variants. Usable for up to 20 trips a day, no matter the length or time of each journey, it's the perfect way to make your way around the city if you plan on staying for a specific period covered by the card. 
They work on buses, trains, subways, and even the train from the airport, so pick one up from the Airport Tourist Information Centers when you land, and you'll be set. You can also buy one at Seoul Station T-money Town, and Myeong-dong Tourist Information Center.
If you unexpectedly need to stay longer, you can top up your pass with extra days at convenience stores, subway stations, Seoul Station T-money Town, and T-money HQ.
Depending on the length of your pass, you can spend anything from 15,000-64,500 won. 
Now you know about travel passes, let's explore the modes of transport you'll use them on!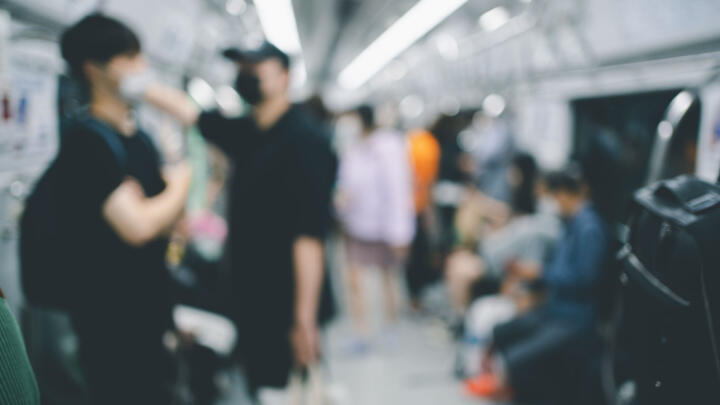 Subway
Seoul has one of the most all-encompassing yet accessible subway systems on the planet, with 22 lines that snake and slither their way across the city. It's also more than affordable, with baseline fares costing around $1 in won. Going into more depth on each and every line would be nigh-on impossible here, so it's worth checking out the map and planning your journey there. 
You can buy separate tickets for each trip, but relying on the travel passes mentioned above might be easier if you're making a lot of journeys. However you pay, you'll be riding in luxury. Each train is fully air-conditioned and offers fast WiFi, so you can browse as you go. And don't worry if your Korean is rusty/non-existent; nearly every station has information available in English too. 
While the subway is arguably the easiest and quickest way to get around Seoul, it comes with a caveat. Rush hour is bad. So bad that it's colloquially referred to as Jiok-cheol, or 'Hell Train'. Yes. Hell Train. To avoid burning in the fiery pits, skip subway rides between 7-9AM and 67PM on weekdays. Thank us later - all the air con in the world won't save you.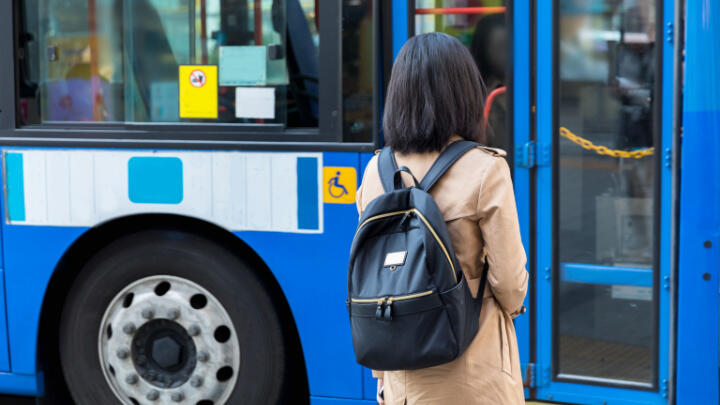 Bus
The biggest alternative to taking the subway, and the best way to avoid Hell Train, is by bus. The bus routes cover a generous amount of the city and run from super early in the morning to much later at night.
Each bus route is color-coordinated, so they're easy to follow on a map. And perhaps best of all for confused travelers - not you, of course - each bus is the same color as its corresponding route! So if you need to travel the blue line, but you're at a terminal with many other intersecting lines, look for a blue bus! Easy peasy. 
You can pick up a ticket when you board or use a travel pass to swipe on and take your seat.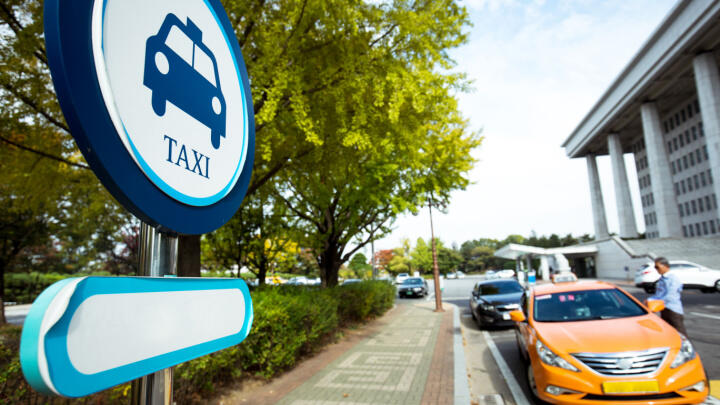 Taxi
Ride-sharing is all the rage these days, with many turning to apps before hailing a cab. You can still take a taxi in Seoul, and it'll still likely be cheaper there than in your city, but if you want to get a fixed price and avoid being ripped off, the apps might be better.
The biggest ones are Kakao Taxi and T-Map Taxi, though if your Korean sucks, it's probably best to go with the former. Kakao Taxi is available in English, so booking a ride through them will be less of a crapshoot. 
With base fares starting at $3, it's a cheap way to travel short distances in a pinch. However, longer trips will start to rack up on the meter and cost a lot more through the apps, so bear that in mind when planning your journey.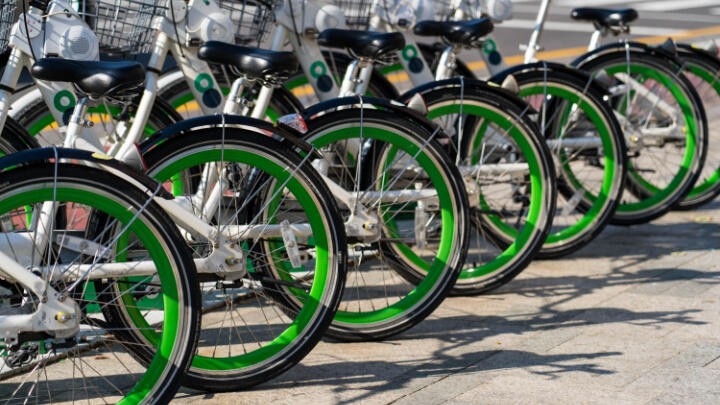 Bike
And finally, if you want to get your blood pumping, hiring a bike is a great alternative to traveling around Seoul! It's a cycle-friendly city, so you can expect dedicated lanes and all the other bells and whistles. 
You needn't even bring your bike on the plane, because Seoul Bike offers unmanned bike rental from over 1,500 stations across the city. You can rent a bike for less than $1 a day, and you'll have unlimited access to Seoul!
And that's our guide to public transport in Seoul! Want some idea of what to do when you get to your destination? Check out Go City! With our All-Inclusive Pass and Explorer Pass, you can see all of Seoul's best bits for one low price!