For many people around the world, Chinese new year is one of the biggest events on the calendar. And it's not just the Chinese themselves. Did you know that tons of countries celebrate the 'Lunar' new year? And yes, that even includes South Korea. But they've got their own name for it - Seollal. But when is this, and what can you do during Seollal if you're visiting South Korea? Read on, and discover how to celebrate the Chinese - or Lunar - new year in Seoul!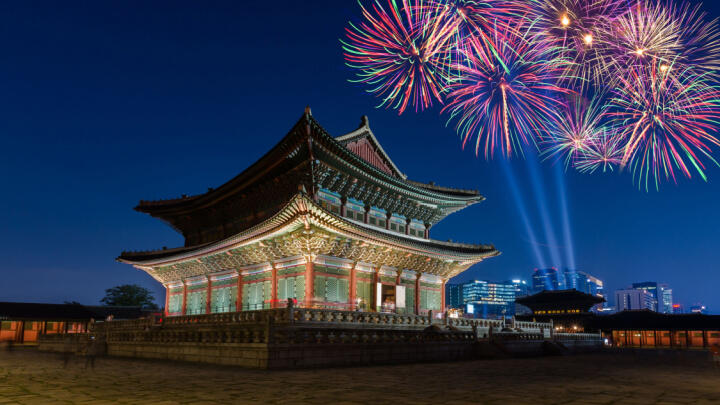 When is the Chinese - or Lunar - New Year?
In 2023, the Chinese - or Lunar - New Year is from January 21 - 24. And this year is the year of the rabbit. 
What does the Year of the Rabbit signify? 
Many consider that the rabbit in the lunar calendar represents speed, much like the fable of the tortoise and the hare popularized in the western world. But in the east, the same story has an ox replacing the tortoise. For those who don't know, it's a tale of hubris, where the rabbit races the tortoise - or ox - and, beating them comfortably to the finish line, takes a nap. When they wake up, the rabbit realizes they have lost the race. Deep stuff.  
Those born in the year of the rabbit are said to hide strength and confidence behind their quiet facade and possess excellent attention to detail. They're said to live somewhat unpredictable lives, and often turn to escapism instead of living in the 'now'.
Of course, you may read all of the above and dismiss it outright as some astrology nonsense. But now you know either way, so make up your own mind!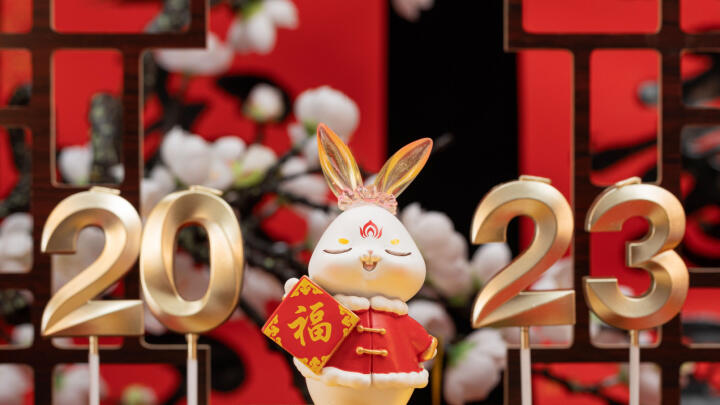 How to celebrate Chinese - or Lunar - New Year in Seoul?
Now you know more about the Chinese - or Lunar - New Year, let's talk about how to celebrate it in Seoul, as well as some things to bear in mind. 
Quiet streets and shut shops
Unlike western celebrations of the new year, Seollal is often a more introspective affair. Many city dwellers head back to their family homes to spend time with their loved ones and pay respect to their ancestors. As such, the once-bustling Seoul tends to be much quieter. 
The knock-on effect of this is that many local businesses and even supermarkets/department stores often close over the new year. This is in part because many staff will head home for the holidays, and also because there just aren't enough customers to bother staying open! 
Bear this in mind if you're visiting over the period. If you're in an Airbnb, stock up on groceries in case your favorite local restaurants are shit. If you're in a hotel, you're probably fine. Presumably, the kitchen will remain open - though you'll likely feel bad for the poor chefs stuck inside tending to your every need!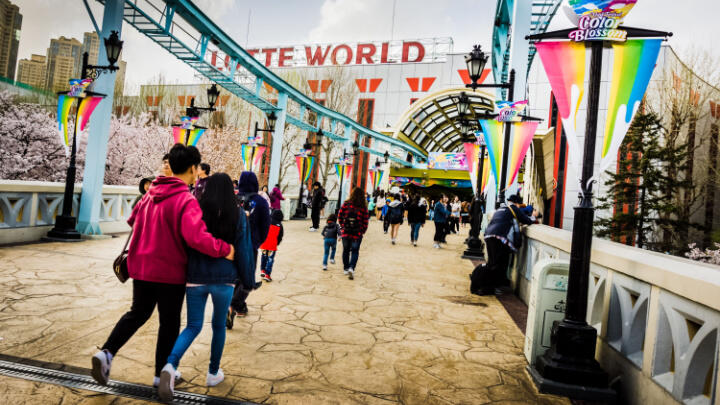 Image courtesy of DerekTeo/Shutterstock
Become a theme park enjoyer
You might be surprised to see theme parks on this list. But yes, they're open, and yes, they do switch things up over the new year. 
Take Lotte World, for example. Arguably Seoul's biggest theme park, it features over 50 rides and experiences to enjoy. Carousels, lake rides, rollercoasters, and bumper cars are just some of the many amazing things you'll get up to there. But over the new year, you'll also discover parades, light shows, and other unique experiences taking place within its walls. So why not get involved? 
Or, get a shuttle bus to Everland, another of Seoul's biggest theme parks, and see what new year hijinks are afoot?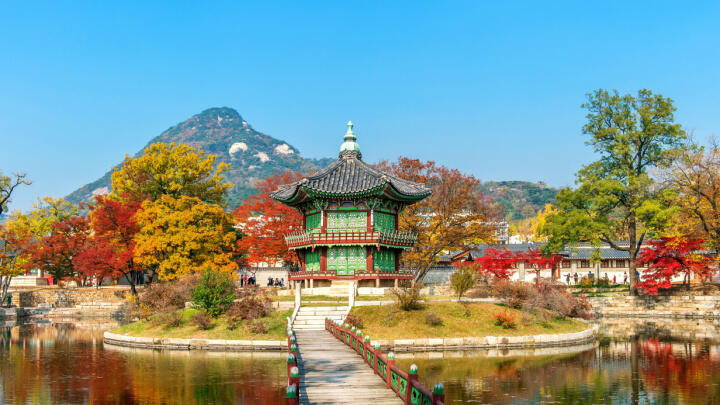 Get palatial at Seoul's royal palaces
Where better to immerse yourself in Seollal splendor than at one of the awe-inspiring royal palaces located in Seoul? You'll find them in Gyeongbokgung, Changdeokgung, Changgyeonggung, and Deoksugung, and each will have a different rota of entertainment for you to enjoy. 
Expect to see traditional rituals, games, and some activities that you can participate in, as well as events like the changing of the guard. 
So, if you're looking for some traditional entertainment over the Chinese - or Lunar - New Year, then why not head to one of the city's beautiful palaces and see what's what?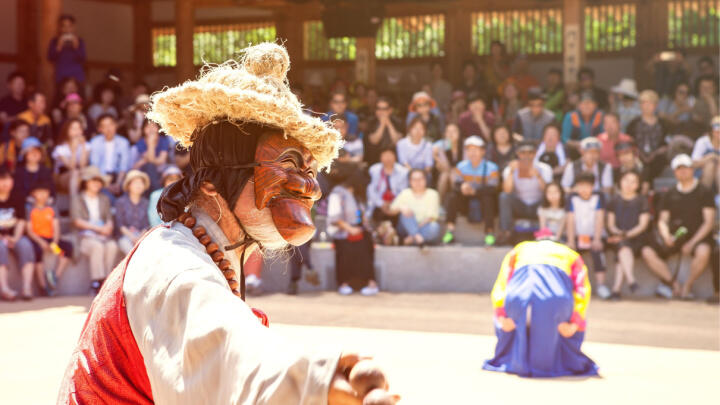 Image courtesy of NothingIsEverything/Shutterstock
More traditional fun at Korea Folk Village
Just outside of Seoul, you'll find Yongin. Much like an old-timey Wild West town, it's a village built around a specific period in history. In this case, it's the 14th-19th century, or the Joseon dynasty, to be exact. Known as the Korea Folk Village, it gives tourists a chance to have a Westworld-style experience, just without all the robots, murder, and time jumps. 
There are several fun zones to explore around the complex. Chief among these is the Folk Village itself, where traditional Joseon dynasty houses from around the country have been relocated and reconstructed in a glorious lakeside setting with beautiful gardens, pagodas, and sweeping mountain views.
And over the new year, you'll find several Seollal-specific events taking place at the village. Folk games, traditional music performances, horseback martial arts, and tightrope walking are all yearly sights. So, if you want a taste of tradition mixed with a serving of Seollal fun, head to the Korea Folk Village this Chinese - or Lunar - New Year and get involved.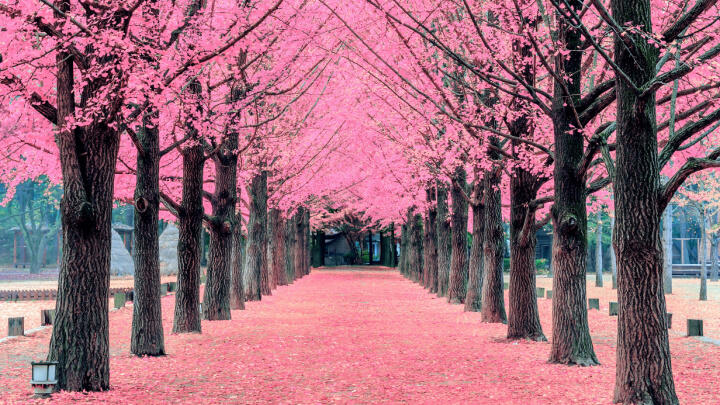 Island hop
Wondering how to celebrate the Chinese - or Lunar - New Year, but want to take a break from Seoul? Get in a boat and cross the North Han River to Nami Island. The perfect answer to the hustle and bustle of Seoul's capital, Nami Island is full of calm, green spaces, with plenty of places to walk, talk, and have a picnic. 
Of course, if you need a bit of excitement on your trip, you can also board a mini tourist train, ride a zip wire, visit a museum of musical instruments and go swimming, roller skating, and participate in some water sports.
And over the new year, the island remains open to all, so you're more than welcome to make the trip and make the most of it!
And that's how to celebrate Chinese - or Lunar - new year in Seoul! Need some more inspiration for fun Seoul experiences? Check out Go City! With our All-Inclusive Pass and Explorer Pass, you can see all of Seoul's best bits for one low price!