There are hundreds of ace attractions in Seoul, from thrill-a-minute theme parks to peaceful palace pagodas; towering observation platforms to oh-so-tempting street food markets. So many great experiences, in fact, that it's near-impossible to choose just 10 of them. But choose 10 we have. These, then, are the pick of the bunch, the crème de la crème, the bucket-list attractions that you really should not miss. So read on for our guide to 10 of Seoul's most popular tourist attractions, including:
Bukchon Hanok Village

Gwangjang Market

War Memorial of Korea

Myeongdong

Bukhansan National Park

Lotte World

National Museum of Korea

Insadong

N Seoul Tower

Gyeongbokgung Palace
Bukchon Hanok Village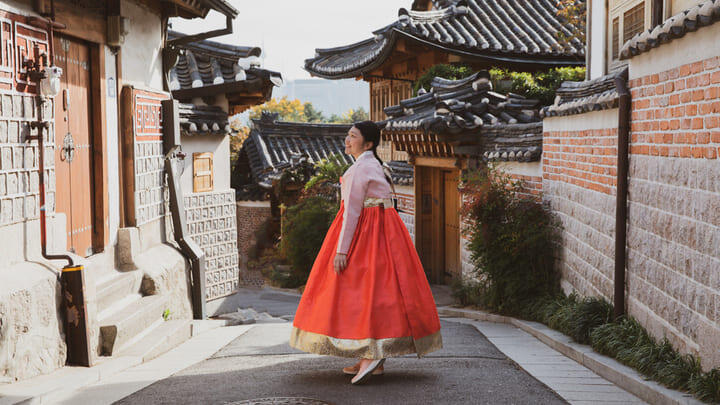 Bukchon is a Korean hilltop village in the heart of Seoul, packed with cute and colorful hanok houses, some of which date back several hundred years. Cast your gaze over intricately tiled red rooftops to the shimmering city skyline beyond and follow locals clad in traditional hanbok dress down narrow alleyways in search of the perfect Instagram shot. Just not too closely – that would be weird. Walking tours of the village are available and several museums cover a wide range of interests including Asian art, knots and – certain to be an absolute hoot – owls.
Gwangjang Market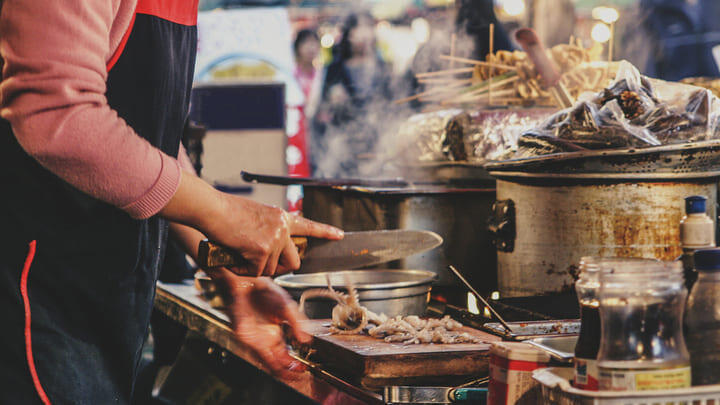 If Bukchon has whet your appetite for the best of Korean culture, then prepare yourself to get stuck into the main course at Gwangjang Market, one of the biggest and oldest foodie meccas in Seoul. Follow your nose (and eyes) through clouds of aromatic smoke and steam to where street vendors rustle up unbelievable Korean dishes before your very eyes. Don't miss classic KFC (Korean fried chicken, that is) smothered in spicy gochujang sauce, sweet'n'spicy tteokboki rice cakes and – if you're feeling particularly adventurous – soondae: meat, rice, veg and blood stuffed into pig or cow intestines then steamed to perfection.
War Memorial of Korea
The imposing War Memorial of Korea stands as a monument to sacrifices made by soldiers during (primarily) the Korean War, and as a warning against the glorification of conflict. Step inside its hushed hallways where dioramas depict several key battles in Korea's history, and a hall inscribed with the names of thousands of lost soldiers invites peaceful reflection. Meanwhile, the huge collection of military weapons and equipment is guaranteed to appeal to anyone with even a passing interest in militaria. Highlights include tanks, swords and one of only three B-52 bombers on display outside the US, as well as epic sculptures of soldiers in action.
Myeongdong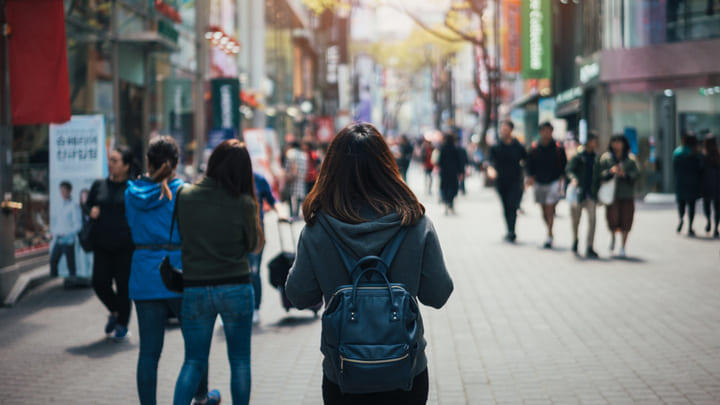 Want to immerse yourself in Seoul's inimitable fashion and beauty culture? Then the bustling Myeongdong shopping district should be right up your street. Here's where you can break the bank on designer clothes and accessories from just about every major brand on the planet, as well as being one of the best places in Seoul to visit if you're a K-pop fan. Want to dress like BTS or get the Blackpink look? Myeongdong has you covered. Head to the Myeongdong Underground Shopping Centre beneath the metro station where dozens of stores hawk everything K-pop: posters, tees, CDs, notebooks, keyrings and, well, pretty much anything else you can think of.
Bukhansan National Park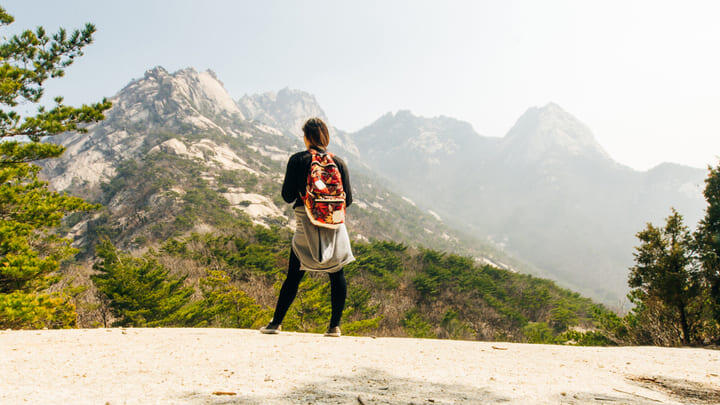 It doesn't take a genius to work out why Bukhansan National Park is one of the top 10 tourist attractions in Seoul. Fantastic forests, gorgeous gorges and precipitous peaks provide the eye candy in this sprawling green space north of the city. Fall finds its mountains clothed in flamboyant cloaks of deep crimson, fiery orange and sunny yellow as the foliage turns with the season; a fine time for a stroll up its rocky paths, keeping peepers peeled for peaceful Buddhist temples and curious water deer along the way. Intrepid hikers who reach one of the three summits are rewarded with far-reaching views across the Seoul skyline to the mountains beyond.
Lotte World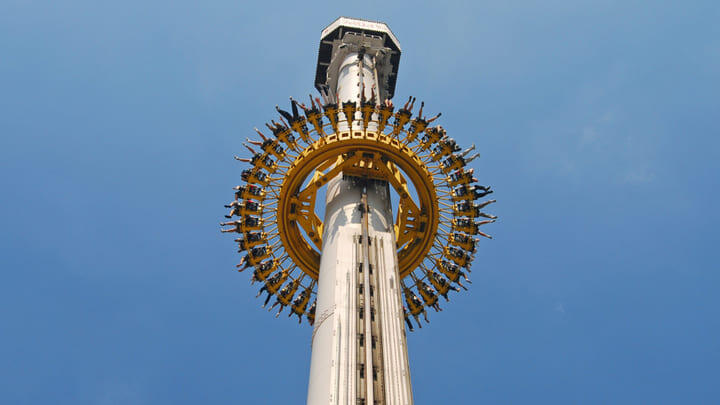 If you're the kind of person who, like Tom Cruise in Top Gun, feels the need for speed, then Lotte World is for you. And, while we can't promise hypersonic aircraft (or even hypersonic aircraft simulators) we're sure the intensity of the rides on the park's Magic Island will make for fine substitutes. Brace yourself for high-speed high jinks aboard Atlantis Adventure and try not to lose your lunch on the stomach-churning Gyro Drop. Nervous nellies can find more suitable rides back inside the huge Adventure zone (the world's biggest indoor theme park, fact fans!), where carousels, balloon rides and a fairytale kingdom run at an altogether more gentle pace. Sure to be a 'lotte' fun, whatever your speed.
National Museum of Korea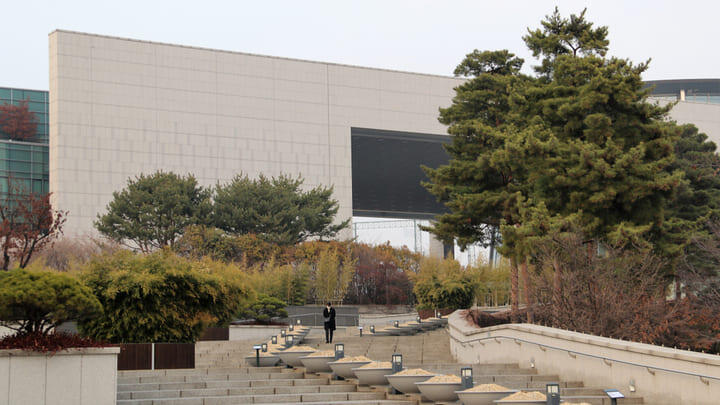 Perfect for a rainy day, the National Museum of Korea is packed with thousands of artifacts, artworks and documents that span the entire history of the country, from prehistory to the present. Highlights include perfectly preserved statuettes, golden crowns, Buddhist sculptures and prints and paintings that date back many centuries. A children's museum complete with toddler play zone should keep the kids from yawning their little heads off.
Insadong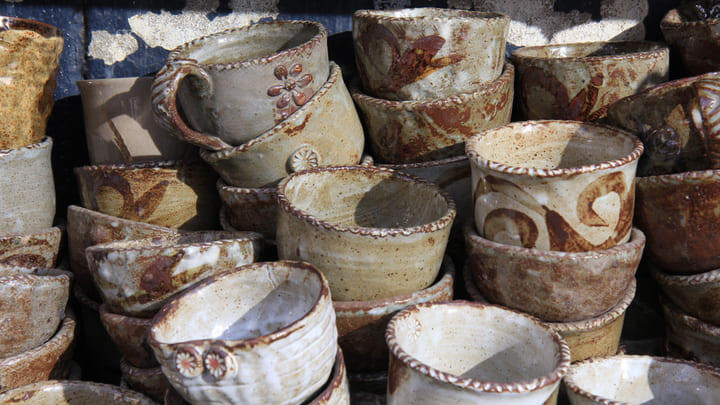 Sure, Myeongdong has all the best department stores and designer boutiques, but in-the-know shoppers will tell you Insadong is the place to go for all the best and most authentic Korean souvenirs. Stroll atmospheric alleys where craft shops crammed with traditional carved wooden masks, decorative Hanji paper fans and fine glazed celadon pottery vie for your hard-won won. Shopping done, drop by one of the many old tea houses here to indulge in the tranquil joy of a traditional Korean tea ceremony. Seek out the beautiful hanok architecture and charming courtyards of two of the very oldest – Dawon and Shin Old Tea House – buried away in the bustling back streets.
N Seoul Tower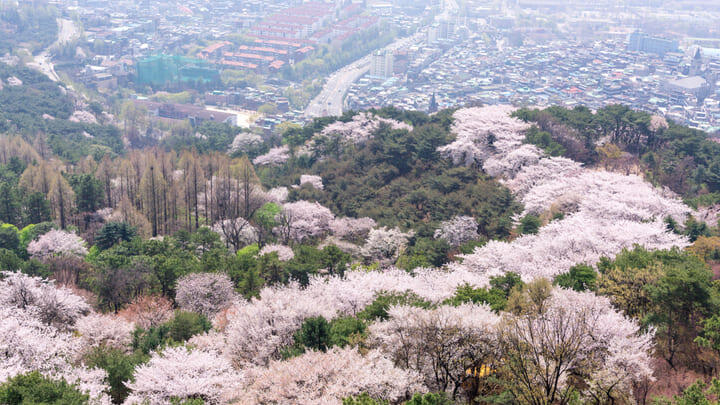 Reaching skyward from the already lofty peak of Mount Namsan, the N Seoul Tower (aka Namsan Tower or just plain Seoul Tower) is an icon of the city skyline. It's awesome to look at, but the views get even better from the inside, some 777 feet from terra firma and more than twice that height above sea level. Head up to the observation platform during the spring cherry blossom and fall foliage seasons, when those views are particularly special, as the city is set alight in a blaze of pinks, reds, yellows and fiery oranges.
Gyeongbokgung Palace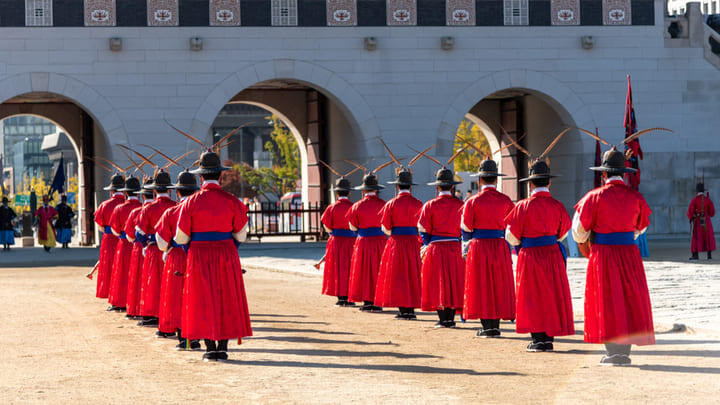 Standing in the shadow of the great Bugaksan and Namsan mountains, Gyeongbokgung Palace is one of most Seoul's most popular attractions, perhaps the most popular. And you don't need to be a genius to work out why, from the lavish pagodas and perfect pavilions, to the colorful Changing of the Guard ceremony that takes place every hour on the hour between 11AM and 3PM (daily except Tuesdays). And, oh yes, that soaring mountain backdrop; the combined effect is pure manna for Instagram addicts. 
Save on activities and attractions

in Seoul
Save on admission to Seoul attractions with Go City. Check out @GoCity on Instagram for the latest top tips and attraction info.