Think of Singapore, and certain experiences always come to mind – taking a selfie underneath the Supertrees, drinking a Singapore Sling in the historic Raffles Hotel, and watching the sunset from a traditional bumboat are all top-rated tourist traditions not to be missed. But for those of us who like a little luxury, there's no better place than Singapore to pause for a bit of pampering and to shake off the jet lag. Whether you need some reflexology for tired feet, a romantic couples escape, a pool with a view or an invigorating scrub to rejuvenate your sun-soaked skin, you'll find it all and more in Singapore. Here's our recommendations for the best spas and experiences in the Lion City:
The Thai Spa

Aramsa Garden Spa

Banyan Tree Spa

St Gregory Spa at ParkRoyal

Remede Spa at St Regis

Auriga Spa at Capella

Oasia Resort Sentosa

Yunomori Onsen and Spa
The Thai Spa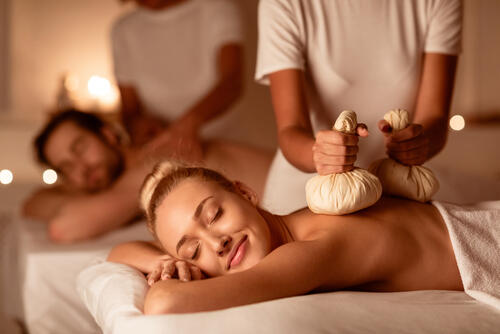 Possibly the most famous spa in Singapore and certainly one of the most popular, The Thai Spa is located in Suntec City, a large, modern mall north of the river between Raffles Boulevard and Nicoll Highway. Here you can experience a traditional Thai massage, renowned for its use of yoga poses, aromatherapy and pressure points, or choose Thai reflexology, slimming therapies, a peppermint body scrub or Swedish, Balinese and Lomi Lomi massage. Couples can even luxuriate in a private rose honey milk bath jacuzzi, and everyone gets a private shower.
Aramsa Garden Spa
A bit of a trek – but worth it once you get there – the Aramsa Garden Spa is situated in Bishan Park, a 153-acre reserve along the banks of a former canal. The spa itself has 17 treatment rooms, all of which have their own private courtyard with outdoor showers and jungle backdrop, so it's perfect if you want to get back to nature – or at least to escape the city for a while. Enjoy a mineral garden bath or rainforest shower with botanic views, then continue your nature escape with a walk around the park's wandering paths, butterfly habitat and lotus pond.
Banyan Tree Spa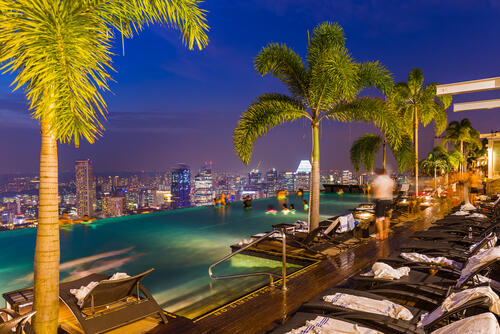 Head to the iconic Marina Bay Sands Hotel and on the 55th floor you'll find the Banyan Tree Spa, there to offer you city escapism with an unmatchable view. From your treatment room you'll be able to look out over the bay, perhaps down at the ArtScience Museum or Floral Fantasy, or even watching the sun set over the Supertrees in the Gardens by the Bay. After your pampering, have a wander around the oriental-themed water gardens then head up to the Ce La Vi SkyBar to enjoy more of the views with your favorite cocktail.
St Gregory Spa at ParkRoyal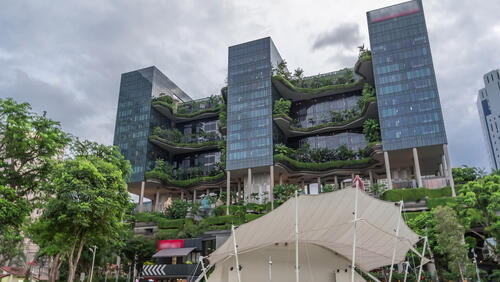 This is a hotel spa with all the trimmings. Here you'll find a rooftop infinity pool and jacuzzi with a cocktail bar to match, set in an architecturally stunning hotel complete with living balconies draped in greenery and colorful cabanas. Try a workout in the glass-walled gym-box or stroll along the 300-meter-long garden walk, looking out over Hong Lim Park and the city skyline. Try a treatment – they specialize in skin treatments and Chinese medicine –  then complete your zen experience by joining a traditional tea ceremony at Tea Chapter, a short walk away in Chinatown.
Remede Spa at St Regis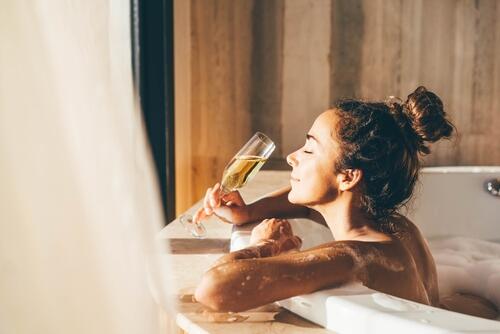 It's all about luxury at the St Regis, which is known around the world for its sumptuous décor and superb service. The spa features steam chambers, a Finnish dry heat sauna, a hydro massage pool and a Vichy shower. Guests will also be treated to exotic teas, champagne and the hotel's own floral-scented chocolates. Treat yourself to a mani-pedi or a black soap and rhassoul hammam ritual (which involves a soft steam scrub with a face and scalp massage), stretch out on a warm, eucalyptus-scented marble slab and drift along in the heated outdoor whirlpool. Afterwards, take a tour of the hotel's decadent décor and private art gallery, then top up on fresh air in the UNESCO World Heritage Botanic Gardens nearby.
Auriga Spa at Capella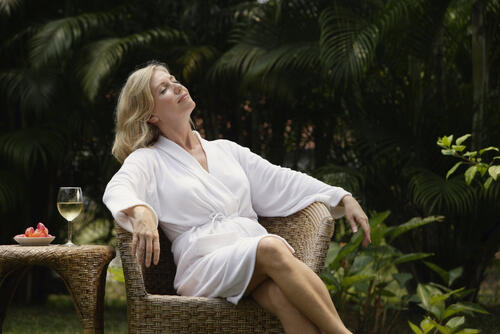 Sentosa island is made for leisure lovers, with beaches, theme parks and luxury hotels aplenty. One of the best of those is the Auriga Spa at Capella, where you'll find a herbal steam room, a vitality pool for full-body water massages and a relaxation lounge with 'sound wave' chairs. For treatments, you can choose from Balinese, Thai and Shiatsu massages, or a soothing Senja Sunyi massage which uses warm moon stones and scented body balm. Auriga uses only natural and organic products, and each of the treatment rooms has its own private, alfresco garden. It's located on the south-western edge of the island, so once you're done it's an easy walk to spend the evening relaxing on the beach or watching the Wings of Time evening light show over the water.
Oasia Resort Sentosa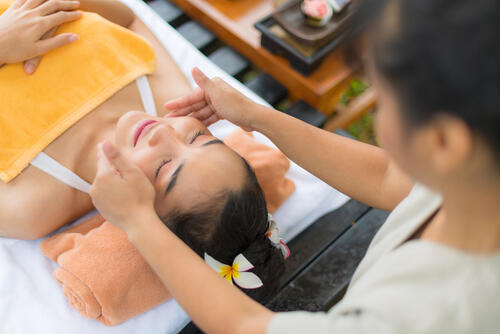 Another one on Sentosa, the Oasia offers some unique experiences including the cryotherapy facial, bamboo scrubs and 'Mini-Me' treatments for 13-16 year-olds. There's also a meditation room which offers forest bathing therapy, and outdoor classes including pool aerobics and sunset yoga. The Oasia is in a convenient spot right in the middle of the island, so it's easy to get there on the Mount Faber Cable Car and is close to Universal Studios, Madame Tussauds and most of the island's beaches.
Yunomori Onsen and Spa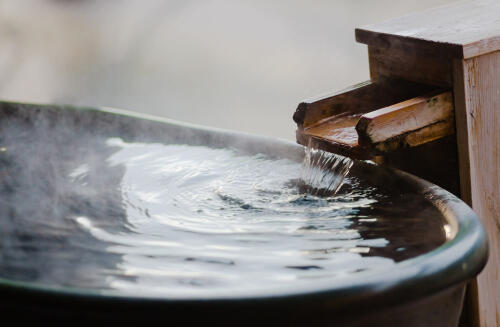 Located in the Kallang Wave Mall next to the National Stadium, Yunomori gets you relaxed and limber for your massage by offering a Japanese Onsen experience. The onsen baths are treated with hot spring minerals imported from Japan, and you can choose from soda, silk, bubble, jet and cold baths, each at varying temperatures. One admission fee gets you all day access to the onsen, steam rooms and saunas, and you'll get a traditional milk drink to enjoy after your treatment. Just be sure to learn and follow onsen etiquette before you go – men and women bathe separately, always shower first, and note that underwear and swimsuits are not allowed – though you can take in a small towel or use disposable underwear if you want to.
Treat yourself with Go City
Singapore is a great place for a bit of pampering. Give yourself a boost on your next trip and grab your Go City Explorer or All-Inclusive Pass today!