The sheer variety of activities in Singapore makes it an ideal choice for romantics in search of the perfect date night. This diminutive diamond-shaped island is full of heart – and that's not all. Stunning gardens, world-class spas, hipper-than-thou indie cinemas, swoonsome sunsets and stunning street food are just some of our ideas for date night activities in Singapore (though admittedly you may want to avoid leaning in for a cheeky smooch too soon after that plateful of chili crab). Swipe right for our pick of the most romantic nights out in town, including:
A Singapore sightseeing river cruise

Cocktails at the iconic Raffles Hotel

Couples' massage at the Banyan Tree Spa

Traditional tea for two

The best steamboats and hotpots in town

Sunsets to make you swoon!
Go on a Singapore River Cruise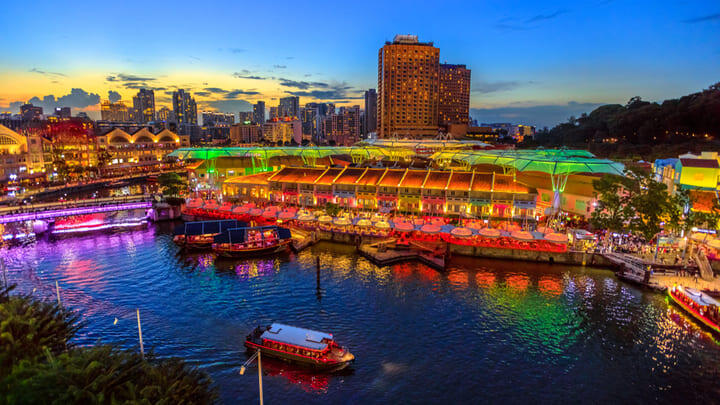 Nothing says romance quite like bobbing gently along the river on a cute Singapore bumboat – stop sniggering at the back please! Take to the water with your boo on a sightseeing cruise that ticks off a number of the city's bucket-list attractions, including Marina Bay Sands, the Old Parliament House and the legendary Raffles hotel. Cruises run well into the evening, so hopeless romantics can catch the golden hour as the sky turns flamingo pink and burnt orange at sunset and lights twinkle on across town.
Sip a Singapore Sling at Raffles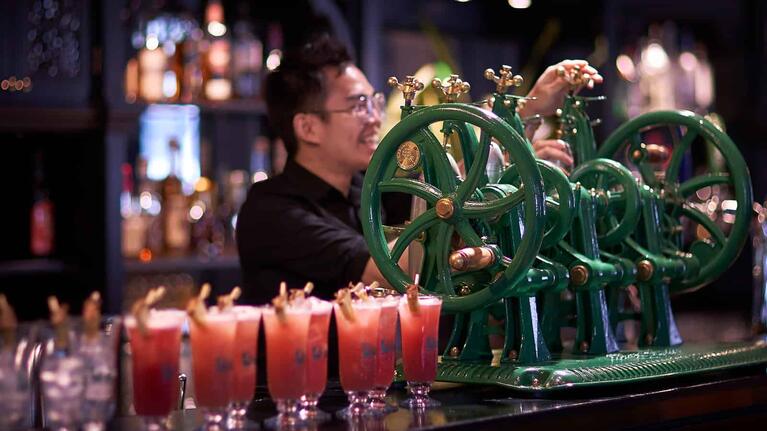 A Singapore institution of some 135 years standing, the colonial-style Raffles Hotel has hosted a who's who of glamorous household names down the years: Elizabeth Taylor, Charlie Chaplin, Christian Louboutin, Rudyard Kipling and even Queen Elizabeth II, to name-drop a few. In other words, you're in pretty good company. The hotel's signature Singapore Sling, that punchy tropical cocktail of cherry brandy, gin, grenadine, pineapple lime and bitters, was invented right here in 1915. Toast your date with one (or two) on a romantic date in the hotel's legendary Long Bar.
Soothe your Soul at the Banyan Tree Spa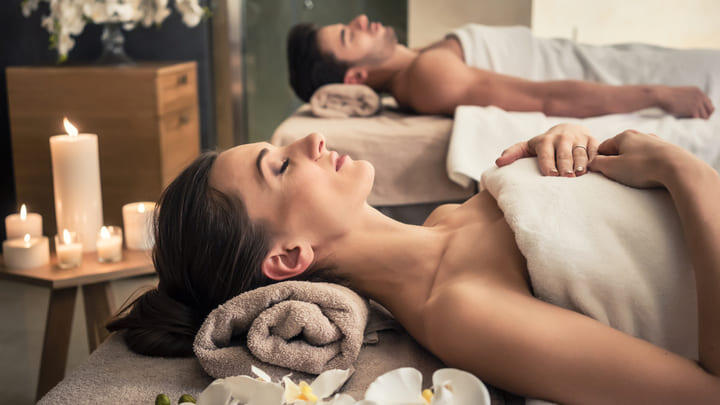 Singapore date night activities don't come much better than this: a pampering experience par excellence at the top of the Marina Bay Sands Resort. Here, 55 stories up in the Banyan Tree Spa, couples can surrender themselves to complete serenity thanks to an extensive menu of Balinese, Thai and Oriental massage complemented by fresh fruit, soothing pots of jasmine tea and sky-high views of the bay and Singapore skyline.
Get Hot and Steamy over Dinner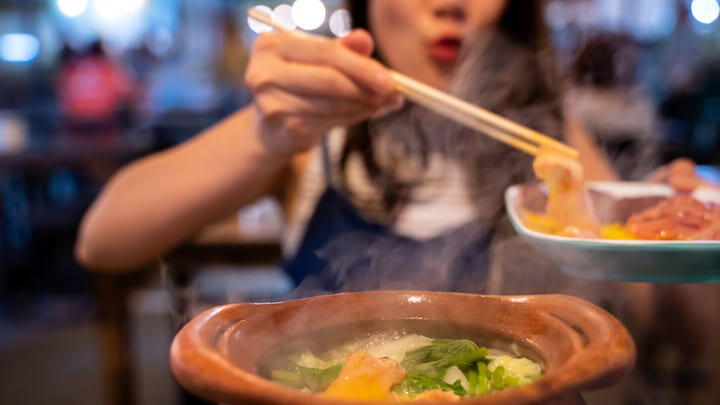 If you've been to Singapore and haven't tried hotpot, have you really been to Singapore? Also known as steamboat, these boiling broths are served with a variety of thinly sliced meats, fish and vegetables for dipping and sharing at your table. You'll find all sorts of broths out there, from spicy Sichuan to – for the bold gourmand only – stinky tofu. Dip ingredients including marinated wagyu beef, freshly caught shrimp, pickled cabbage and smoky shiitake mushrooms for the win. A steamy evening is guaranteed.
Tea for Two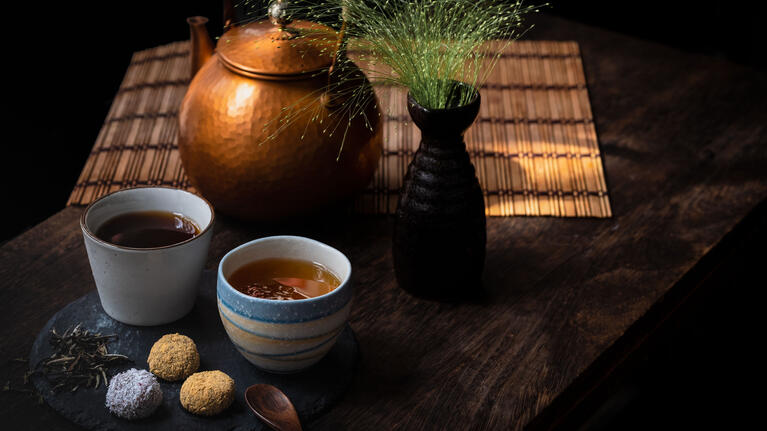 That Queen Elizabeth sure got around, didn't she? Not content with drinking the bar dry at Raffles, here she is again at Tea Chapter, a celebrated Singapore tea house she visited for a spot of Imperial Golden Cassia with hubby Phil back in 1989. Treat your queen (or king) to a date to remember in this lovingly converted three-storey pre-war shophouse, a zen haven of ornate Chinese architecture where you too can indulge in a tea appreciation ceremony. Rest assured that the blends you'll sample will also be made using tea leaves that are – quite literally – fit for a queen.
Date Night at the Movies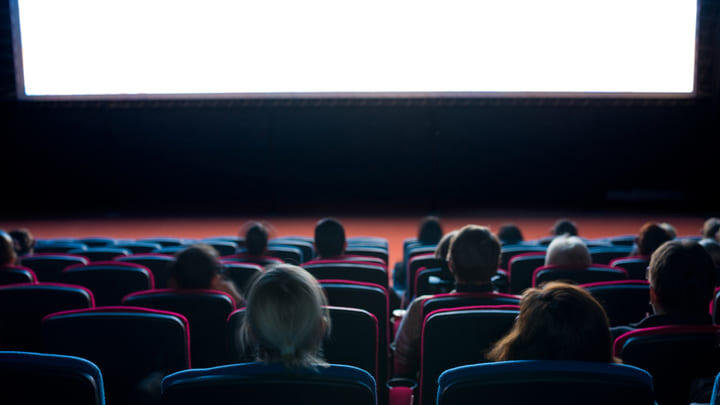 Singapore isn't short of great movie theaters, with options for catching all the latest Hollywood blockbusters or – if Scarlet Johansson and The Rock don't float your boat – cool arthouse cinemas for the in-the-know in-crowd. The huge GVMax screen (once the biggest in Asia, fact fans) at the Golden Village VivoCity multiplex is a good bet for the hottest new releases. Head to Projector X: Riverside for under-the-radar indie flicks paired with cool cocktails or to the futuristic ArtScience Museum at Marina Bay Sands where a curated selection of arthouse films, documentaries and Hollywood classics is screened in its state-of-the-art cinema. Now, pass the popcorn.
Go Wild on a Night Safari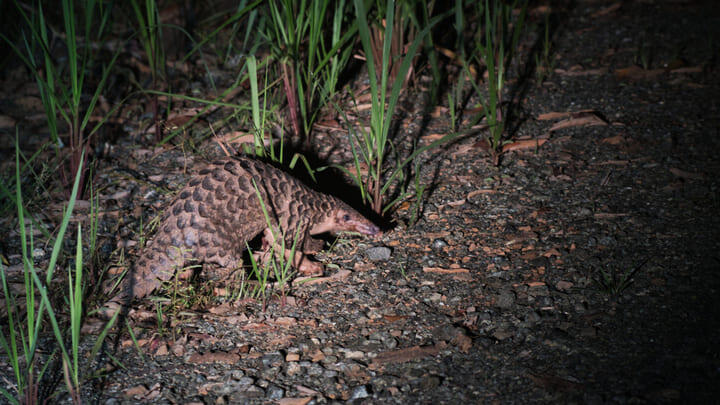 You may find yourself playing third wheel when your boo falls for the Night Safari's Sunda pangolin, a super-cute crepuscular critter that seems engineered to steal the heart of anyone who lays eyes on it. Operated by the same group that runs the wildly popular Singapore Zoo, this fun nighttime experience is the first of its kind to be 100% devoted to nocturnal animals. Step inside the 86-acre reserve and wander its zones (or hop on the complimentary tram) to spot Malaysian tapirs, Asian elephants, white African lions and more as they go about their nightly business. 
Make a Dinner Date with a Difference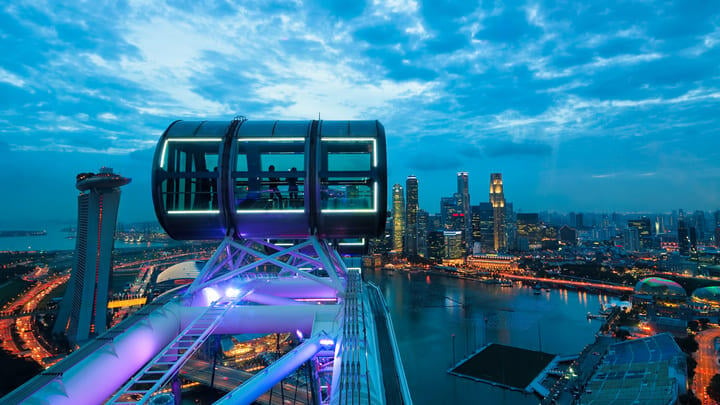 If dinner with a view doesn't quite set your date's heart aflutter, these sky-high dining experiences just might. Soaring to a dizzying 541 feet, the Singapore Flyer is one of the planet's tallest observation wheels with showstopping views of the bright lights of Singapore and Sentosa. Two rotations of the wheel is just enough time for a private dinner in your pod with a glass of champagne and, who knows, maybe even a proposal of marriage. Equally fun is dinner and drinks on board a private cable car across the bay as you and your partner fall in love all over again on the ride from Singapore to Sentosa. Again, two rotations ensure there's no need to rush dessert.
Watch the Sunset Together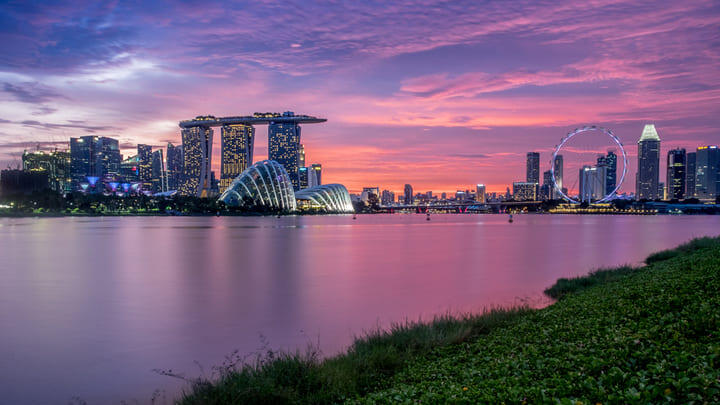 Trying to identify the best sunset spot in Singapore is like attempting to find the best chili crab in town, i.e. near impossible – there are just so many great places to choose from! Our pick? Head for Marina Barrage next to the Gardens by the Bay. Here, not only can you watch the extraordinary free nightly light show in Supertree Grove thanks to those panoramic 360-degree views, you can also catch some of the most spectacular technicolor sunset views in town. Take a picnic blanket, a bottle of bubbly and some fresh passion fruit with you and that perfect Singapore date night is all but guaranteed.
Save on date night activities in Singapore
Save on admission to Singapore attractions with Go City. Check out @GoCity on Instagram and Facebook for the latest top tips and attraction info.