There's no denying that Singapore is an expensive city. It's home to some of the most luxurious properties and facilities on the planet, so you'd expect to pay a premium. That being said, everyone wants more for their money. We've compiled a list of our best strategies for saving money in Singapore.
Avoid the busiest months in Singapore
While Singapore's a year-round destination, some months are better than others. Avoid the busy months if you want to get the most out of your visit.
High Season - June-July and February. The shops are full, some attractions charge a higher entrance fee, and accommodation costs more. The weather is perfect though, so it all depends on your travel budget.
Low Season - August-November. The weather may be a little chillier, with more rainy days, but it's still glorious. The streets are less crowded, you'll have more room to breathe in the shops, and restaurant reservations will be easier to make. It's the perfect time to visit for budget travelers.
September - The Formula 1 race comes to town, and it gets busy! Accommodation prices also spike.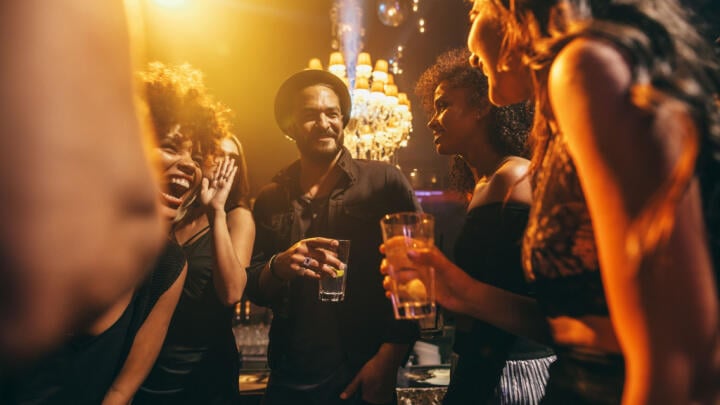 Visit during Singapore's Sale Season
Visiting Singapore during the sale season can be one of the best decisions you make. Take advantage of huge discounts, explore a multicultural city, and shop till you drop. It lasts only 4 weeks from June to July and, during this time, many shops are open late and offer huge discounts.
Singapore's shopping scene is among the best in the world, with world-class shopping malls and boutiques all around the city. You'll find designer clothes, top fashion labels, electronics, souvenirs, and much more.
Keep in mind, this bustling city can be overwhelming for first-time visitors. If you don't like crowds, the sale season may not be for you.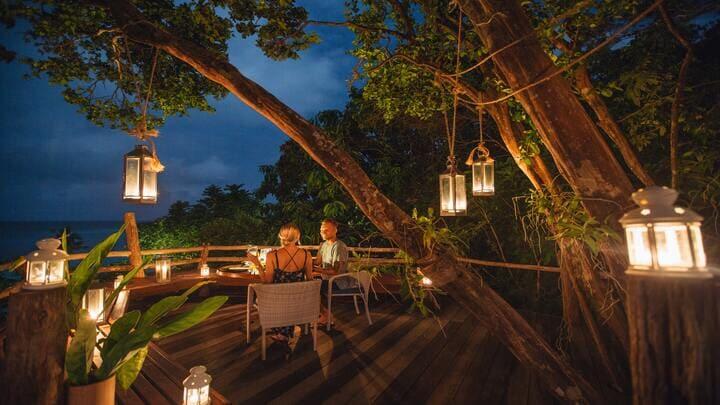 Explore Singapore's many beaches
A visit to Singapore isn't complete without taking a dip at one of the island's beautiful beaches, and it costs nothing to soak in a few rays.
Whether you prefer long stretches of white sand, secluded coves, family-friendly locations, or water sports, Singapore has just what you need. Here are some of our favorites, so you can make the most of your beach holiday.
East Coast Park is Singapore's most popular beach, so it gets very crowded on weekends. This is where locals flock to for BBQs and beach sports. It's also a very family-friendly beach with a playground and ample space for running and cycling.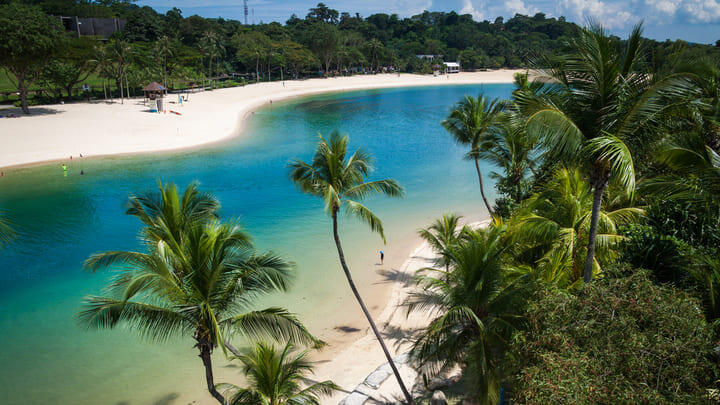 Changi Beach is another popular attraction for tourists. The beach is fringed by shops and restaurants, making it a glorious spot for picnic lunches. As well as beach sports and activities, you'll also find plenty of places to chill out and relax.
Siloso Beach is a favorite with families and kids. The beach has many shaded areas and a playground, making it perfect for children to play and for parents to relax. If you're traveling with young children, this is the place for you.
Tanjong Beach is along one of the island's most scenic coastlines. It's a popular spot for swimmers because of the calm blue waters, and the white sand is perfect for lounging the days away.
Make the most of Singapore's free viewpoints
It doesn't cost a penny to take a photo, and Singapore's full of great viewpoints to get some insta-worthy shots. Here are three free viewpoints you should add to your bucket list.
Changi Point Ferry Terminal
This 118-year-old ferry terminal is perched on top of a cliff overlooking Changi Bay and is a great place to enjoy a sunset with your loved ones. There is also a coffee shop at this viewpoint that sells cheap food and drinks.
Mount Faber
Take a hike up to the top of Mount Faber for a spectacular view of the city below. Time it for sunset and treat yourself to one of the best views in the country. It's also where you take the cable car across to Sentosa island, so it should definitely be on your itinerary.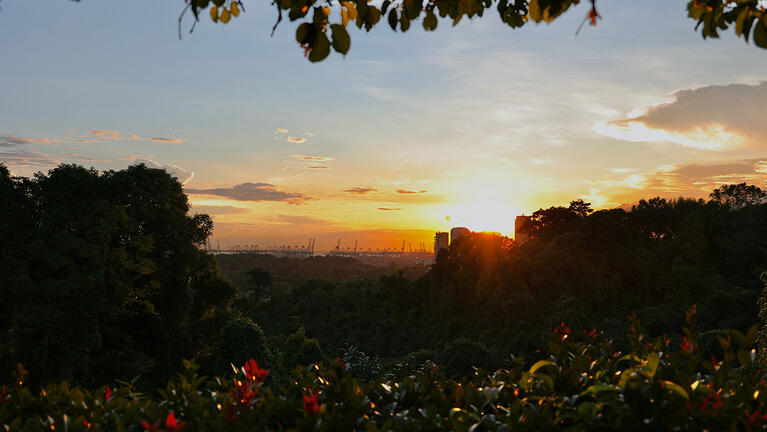 Fort Canning Hill
This heritage park in Singapore's Central Business District offers stunning views of the Marina Bay skyline and Gardens by the Bay. It's also home to several cultural attractions, such as the National Orchid Garden and Fort Canning Museum.
Shop around for Kids Eat Free deals around Singapore
Kids Eat Free (KEF) deals are a common marketing ploy used around the world by restaurants to attract customers. These deals usually come as a 2-for-1 or 3-for-1 meal deal where the kids eat for free with the purchase of an adult meal. However, some places offer other deals, such as free meals for children on weekends or discounted meals for kids during certain times of the day.
As Singapore's a major touristic destination, everyone's vying for your business. Take advantage of this, and save some Singapore dollars, by shopping around for excellent meal deals.
Enjoy happy hour savings in Singapore's many pubs and bars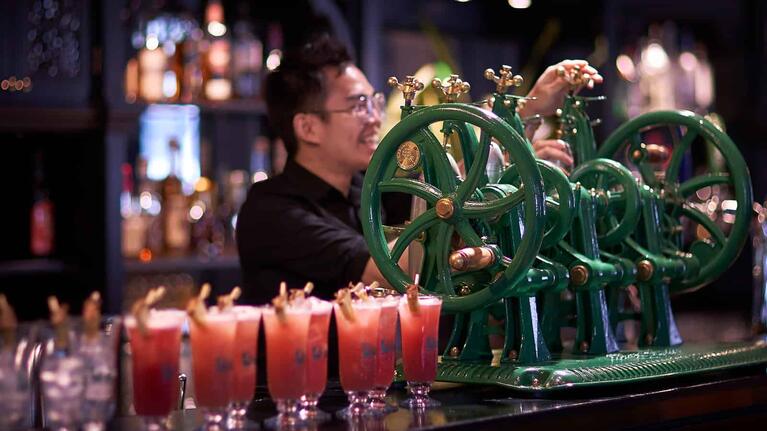 Singapore's not the cheapest place to go for a bar crawl. With a high tax on alcohol, plus goods and service tax, your bar bill can quickly spiral out of control. If you want to enjoy a tipple in the sunshine, you'll want to shop around for a happy hour deal.
Luckily they're plentiful, all over the city. Some, like Al Capone's Ristorante & Bar, run all day, while others have specific hours, usually ending by 8 PM. Depending on the deal, you could save up to 50% on your entire bill.
The promotions are always changing, so do a quick online search when you land to find the best deals around.
Sample Singapore's delicious and varied street food
Singapore's a cosmopolitan city with a diverse population and a myriad of cultures, which is reflected in the street food that's on offer. Singapore cuisine is a blend of traditional Malay, Chinese, Indian, and European cuisines, and the food scene here is constantly evolving to reflect new tastes and preferences.
Hainanese chicken rice: This is a popular dish in Singapore, which originated from Hainan Island in China. This dish usually comprises poached chicken served with rice cooked in chicken broth, ginger, and garlic. Hainanese chicken rice is usually served with chili and soy sauce, and it's common street food in Singapore.
Bak kut teh: A soup dish that originated in China. The ingredients include pork ribs, knuckle, belly, and tendon, and Chinese herbs such as ginseng.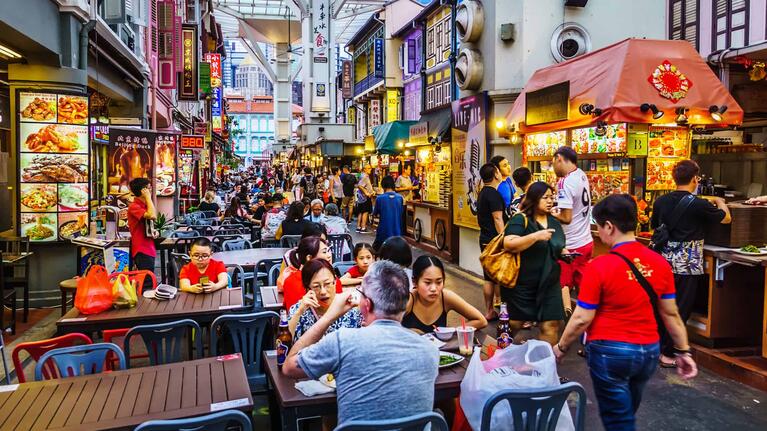 Chilli crab: A popular dish in Singapore and Malaysia. The ingredients usually include crab cooked in a thick, spicy chili sauce.
Laksa: This dish usually comprises coconut milk, rice noodles, lemongrass, shrimp, fishcakes, egg, prawns, bean sprouts, and chili paste.
Roti prata: This popular flatbread originated in Malaysia. It's usually eaten with curry. You can eat it for breakfast, lunch, or dinner.
Singapore's food scene is diverse, and it's one of the best in the world. There are thousands of food stalls with hundreds of different dishes to try. Be adventurous and indulge in the variety of food halls and street vendors. 
A top tip, which applies to any city around the world, is to go where the locals go. If you see a food stall surrounded by locals, that's a sign the food is both delicious and reasonably priced. 
Download local apps for food delivery around Singapore
If you're in Singapore for any length of time, you can download apps for ordering food deliveries. This is handy if you're in town for an extended period, or maybe it's a rainy day and you don't want to leave the comfort of your hotel.
Here are some of the food apps you can download for Singapore:
FoodPanda
This food-delivery app lets you order food from over 500 restaurants in Singapore. FoodPanda delivers your food from restaurants to the location of your choice in Singapore, whether you're at home or in your workplace.
Deliveroo
Deliveroo is a food-delivery app that lets you order food from over 800 restaurants in Singapore, including fast food, salad, coffee, dessert, pasta, and pizza delivery. Deliveroo delivers your food from restaurants to the location of your choice in Singapore, whether you're at home or in your workplace.
GrabFood
GrabFood is a food-delivery app that lets you order food from a vast range of eateries, including hawker fare to Michelin restaurants. GrabFood delivers island-wide and even lets you order up to 2 days in advance.
It's also worth checking online when you're in Singapore to see if there are any active promo codes. There's usually a discount on your first purchase, and various promotions depending on the time of year.
Get a local prepaid SIM card for cheap calls and data in Singapore
While there's Wi-Fi in most cafes and bars, it can make your trip that much easier, safer, and less stressful if you have data on your phone. Checking opening times, directions, and even language translations can all save you headaches while you're out and about exploring.
While you could pay for an expensive data roaming package through your domestic provider, it's usually much cheaper to pick up a local prepaid SIM upon arrival.
There are 3 big network providers in Singapore: SingTel, M1, and StarHub. They each offer a tourist SIM and are all available at Changi Airport when you arrive. Shop around between them to find the best deal based on your time in Singapore, if you'll be traveling to nearby countries, and your expected data usage.
The benefits of getting an EZ Link Card in Singapore
The EZ Link Card is Singapore's contactless transport card you can use to travel on public transport. It's handy for tourists because it's one card for use on all buses, trains, and MRTs.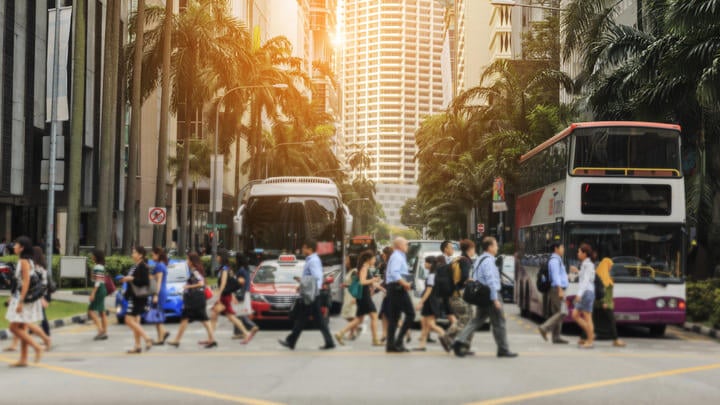 With all the EZ Link services available, it makes navigating Singapore a breeze, plus it's much cheaper than taking taxis everywhere. All you need to do is scan your EZ Link card at the nearest station or bus stop and hop on. 
Topping up your card balance is simple, with machines at any MRT station, bus interchange, or selected convenience stores around the city. You've got plenty of other options to top up, including via debit cards, credit cards, cash, or via the official app on your phone.
Save on Admission to Top Singapore Attractions
Explore the best things to do with a pass for Singapore by Go City®. Select from top attractions with our All-Inclusive and Explorer passes, where you'll enjoy access to galleries, museums, tours much more.
Share Your Adventure with Us
Tag @GoCity in your vacation photos and we'll feature you on our page. Follow the Go City Instagram and Facebook channels for exclusive competitions, special offers, and events to help you make the most of your travels.