As Singapore lurches towards the busy summer season, May presents one of the last opportunities to see the city in (relative) peace and quiet before the vacationing hordes descend. It's also one of the hottest and most humid months of the year here but, again, it's all relative on an island where the climate doesn't really vary all that much from one end of the year to the other. Read on for our expert guide to visiting Singapore in May.
Visiting Singapore in May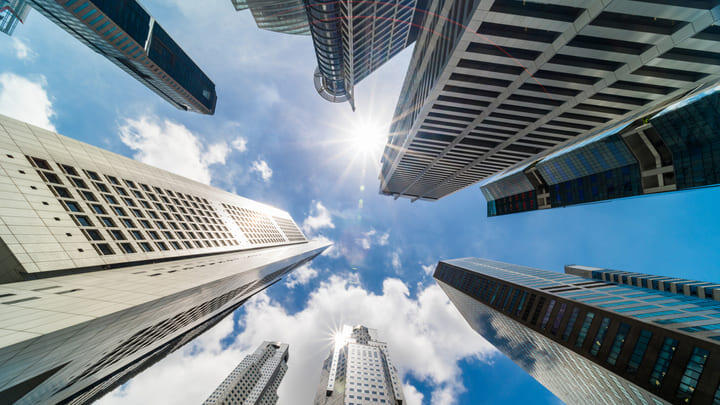 Temperature: 77–88°F • Average Rainfall: 19 days/month • Average Sunshine: 9 hours/day
Don't let that scary-looking rainfall stat put you off: May is so hot and humid in Singapore that, believe us, you'll be glad of the respite provided by those occasional brief downpours. These short thunderstorms are mere amuse bouches for the monsoon season proper, which arrives in June and doesn't begin to peter out until September. There's also sunshine in May, and lots of it, so prepare accordingly by donning massive Jackie O sunglasses, light cotton and linen clothing and the floppiest, widest-brimmed sun hat you can lay your hands on. Or make like the locals and pack a parasol for the midday sun and an umbrella for the afternoon downpour.
Like the climate, hotel prices don't vary much across the year in Singapore. But May, loosely speaking, is low season, so you're more likely to find good deals now than, say, in June or July. Our advice? Book well ahead to take advantage of any early bird discounts that may be available.
Things to do in Singapore in May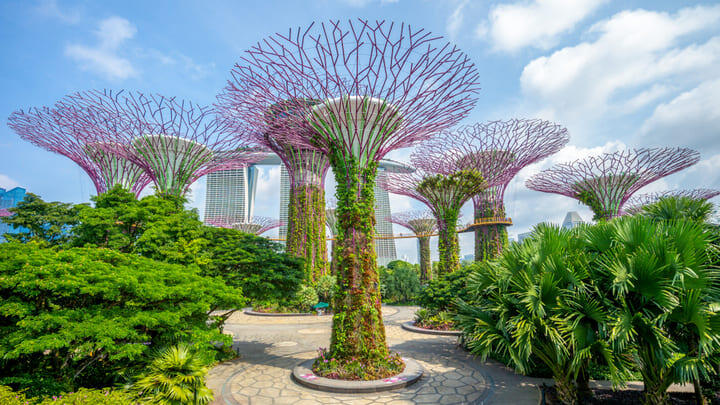 May's hot, humid weather means you won't want to be outdoors all the time. Indeed you'll likely find yourself sweatily seeking out air-conditioned malls, restaurants, hawker centers and, heck, even public transport, every hour or so, just to get a bit of respite. A great way to spend a sizzling May day is to get out and about early, discovering the kinds of fine outdoors attractions that have earned Singapore its 'Garden City' nickname before the heat really begins to bite around noon. Dodge the soaring temperatures with a few indoor attractions in the afternoon before seeking out a beach or rooftop bar for cocktails at sunset. Perfect.
Singapore's many gardens and forests are great fun for exploring, and have the added benefit of providing a bit of natural shade and temperature control on warm days. Hotfoot it to the spectacular Gardens by the Bay where the OCBC Skyway provides some fine aerial views from 22 meters up in the canopy of the park's iconic Supertrees. Or stick to the trunks, where your morning stroll is absolutely gratis. Step inside the vast durian-shaped hothouses for ancient olive groves, a sky-high waterfall and carpets of colorful blooms that emit an intoxicating riot of perfumes. Across town, Singapore's Botanic Gardens provide further opportunities to smell the roses. And orchids. And Rafflesia. This sprawling 200-acre oasis also has a picture-perfect bandstand and peaceful Swan Lake, ticking off your Instagram and picnic requirements in one fell swoop.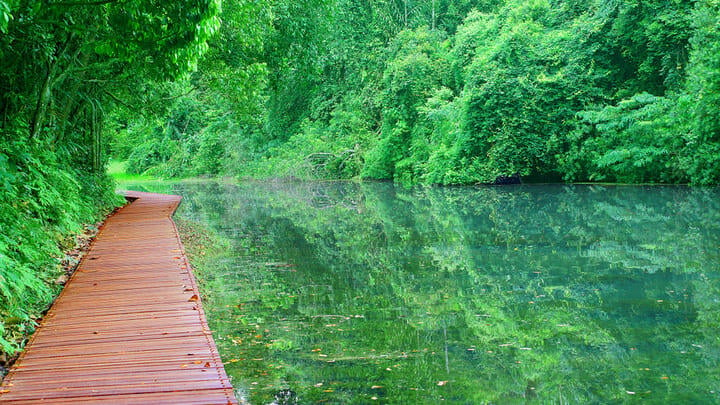 Equally alluring are the Southern Ridges, where six miles of elevated walkways and jungle trails, weave along the island's south coast, connecting Mount Faber Park and the Labrador Nature Reserve. Expect to see (and hear) a rainbow of native birdlife as you tiptoe through the treetops, including orange-bellied flowerpeckers, red-whiskered bulbuls and many more tropical critters. Don't miss the decidedly more manmade structure that is Henderson Waves, an architectural masterpiece of steel that snakes across the trees and, at 36 meters above ground, is the highest pedestrian bridge in Singapore. A little further north, MacRitchie Reservoir (pictured above) is a huge natural playground with, yes, another epic treetop walkway that links the park's highest points, plus plenty of running and walking trails and, this being a reservoir, an abundance of water for kayak enthusiasts to explore, perhaps spotting the occasional monitor lizard or macaque along the way.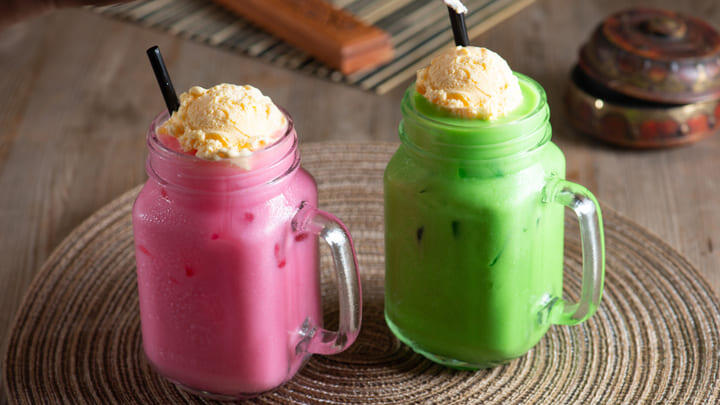 Hazy May afternoons in Singapore are best spent over long lunches in air-conditioned hawker centers. Order a sweet and refreshing bandung (condensed milk and rose syrup over ice) and gorge on local specialities including chicken rice, chili crab and pork satay before hitting the (also air-conditioned) mega-malls for a spot of light retail therapy. As evening approaches, catch the cable car across the bay to the tiny resort island of Sentosa, where a cocktail at the beach bars or dip in the 85°F waters that lap palm-lined sands are the ideal way to top off your day as the sun disappears over the horizon.
What's on in Singapore in May?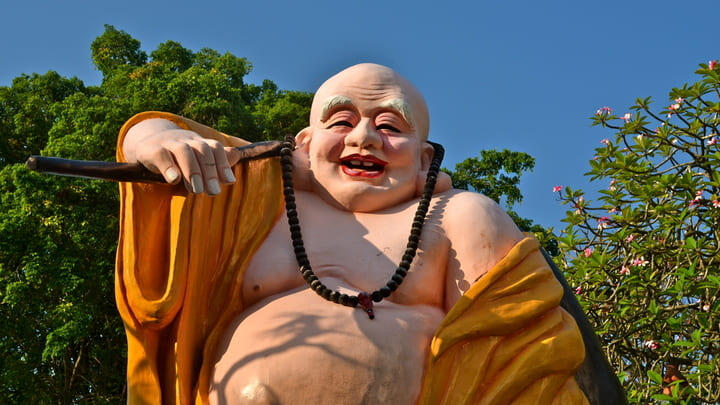 Vesak Day is celebrated on the 15th day of the fourth month of the Chinese Lunar Calendar. Which, for those paying attention at the back, generally means sometime in May. It's a public holiday and precipitates an island-wide festival in celebration of the life of Buddha, usually manifested in various religious and cultural activities in and around Singapore's many temples. Join the festivities at landmark beauties including the Insta-perfect Burmese Buddhist Temple and Lian Shan Shuang Lin Monastery, where you can also witness awesome candlelit processions at the end of the day.
Culture vultures rejoice! For May is also the month of the Singapore International Festival of Arts, which showcases some of the finest in theater, music, dance and visual arts from Singapore and around the world. A wide and varied program includes ticketed performances as well as a number of free events around the city. But, if your idea of a great day out tends to involve giving your credit card a workout in chic boutiques, swanky stores and big-brand emporia stuffed with clothes, accessories, gadgets and toys, we also have something just for you. The Great Singapore Sale kicks off towards the end of May, bringing extended shopping hours and whopping great discounts (often as high as 70%!) to some of the city's biggest retail outlets. Just don't blame us when you get a fevered call from your bank manager the next morning!
Save on attractions

and activities in Singapore
Save on admission to Singapore attractions with Go City. Check out @GoCity on Instagram for the latest top tips and attraction info.