All who visit admire the vibrant city of Singapore. From the city's stunning skyline to iconic landmarks such as Marina Bay Sands and the Gardens by the Bay, Singapore is jam-packed with iconic attractions.
The seamless mix of technology, innovation, and natural beauty makes visiting Singapore an unforgettable experience. We'll look at what Singapore's best known for, including the landmarks, attractions, and cultural events that make this city-state such a unique destination.
Safety

Cleanliness

Technology meets nature

An unforgettable airport

Internationally renowned events

The Singapore Sling

Learn to speak Singlish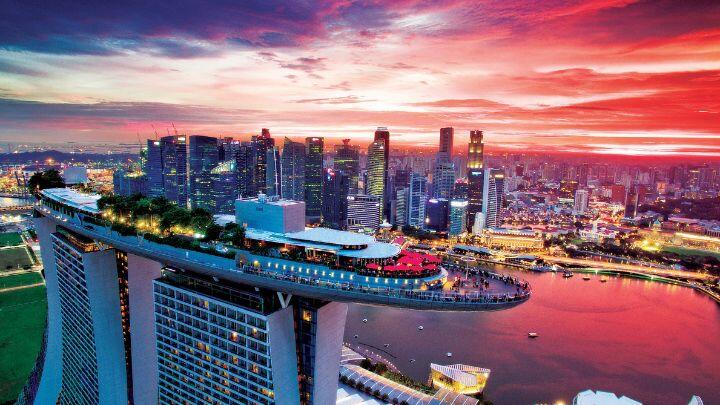 Singapore is one of the safest cities on earth
The "Lion City" is known worldwide as a safe destination for travelers. The country has a low crime rate and a low murder rate compared to other countries. However, if you dig deeper and look at the statistics of crimes per 100,000 people, there are a few countries that are safer than Singapore. Here are some of the safest cities in the world.
Singapore comes top of the list in the 2022 Safety Perceptions Index, plus ranks in the top 10 most peaceful countries, according to the 2022 Global Peace Index.
Singapore is one of the cleanest cities in the world
Singapore is clean because of strict policies in place to ensure that the city remains that way. Here are some ways Singapore keeps the streets clean.
Littering in Singapore is an offense carrying a substantial fine or even imprisonment. You're not allowed to litter any kind of food packaging or containers, and they also banned chewing gum.
Spitting in public is an offense that could land you a hefty fine
Smoking is prohibited in all public buses, trains, and taxis.
The city has also invested heavily in a workforce of cleaning and sanitation workers who patrol the city 24/7. The city's cleanliness is a source of national pride, and they encourage everyone to take an active role in maintaining it.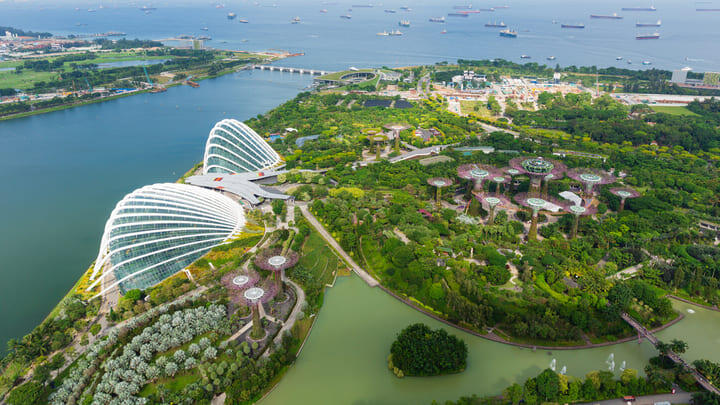 The fusion between technology and nature makes Singapore truly unique
Singapore is constantly innovating, blending its traditional roots with contemporary technology. Singapore's rich heritage is clearly visible in its architecture, monuments, and cultural heritage sites. Yet, it sits seamlessly alongside state-of-the-art buildings, vibrant nightlife, and world-class shopping destinations. 
In some countries, new buildings and attractions are purposely built to stand out and be noticed, often to the detriment of the overall aesthetic. Not so in Singapore. There's. a vision and theme that runs throughout, from the airport to downtown.
Admittedly, that's easier to do in a small city like Singapore compared to London or New York, but they do it and do it well.
Changi Airport is one of the best in the world
When you think of the word airport, what comes to mind? Long queues, expensive shops, and stressed-out travelers?
Changi Airport has won over 600 awards to date, including 11 times for World's Best Airport, the Best Airport Staff in Asia, and the best airport in the world in the TripAdvisor Travelers' Choice Awards.
Why? Because of the stunning design, level of comfort, and facilities available to the public. There's no time for boredom here, with a children's play area, cinema, and game console stations all available for free. There's also a tropical rainforest vivarium, water lily garden, and giant waterfalls for those looking for a more chilled experience.
You can even have your wedding at Changi Airport! With a spa, Butterfly Garden, and giant slide all accessible to the public, it'd be a ceremony to remember.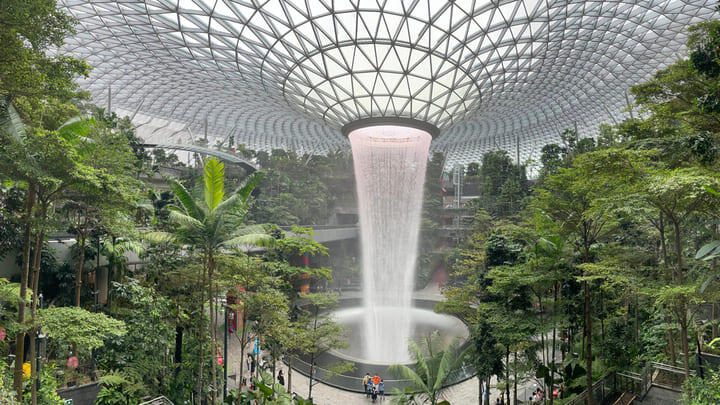 Singapore has a calendar full of world-class cultural events
Singapore is a thriving city that hosts a variety of world-class cultural events every year. Here are a few that you'll not want to miss:
Singapore Arts Festival
Held every year in January and February, the festival showcases over 100 performances and art exhibits from local and international artists, many of which are free to the public. Singapore Arts Festival is a platform that celebrates local arts and provides a platform for cultural exchanges.
Singapore Food Festival
Spanning an entire month through June and July, Singapore's incredible cuisine comes to the forefront, with workshops, cooking classes, and competitions springing up all over the city. Shop around for amazing deals in restaurants and sample a multitude of mouth-watering meals.
Lantern Festival
Marking the last day of Chinese New Year, the spring lantern festival is one of the most popular festivals in Singapore. Thousands of paper lanterns are lit and released into the air, creating a magical atmosphere and an incredible photo opportunity.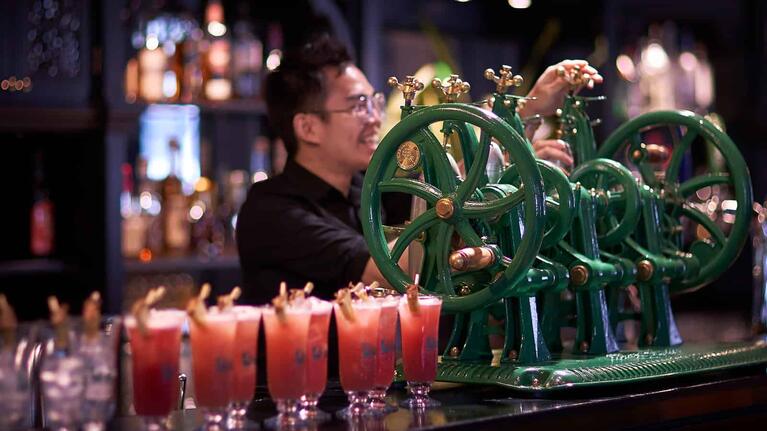 Enjoy a Singapore Sling cocktail
Singapore Sling cocktails are famous worldwide and they're a must-try during your visit. Invented in 1915 at the Long Bar inside the Raffles Hotel in Singapore, the Singapore Sling cocktail's made with gin, cherry brandy, pineapple juice, lemon juice, and sugar syrup, and garnished with a slice of lime and cherry.
This refreshing drink became an instant classic and its popularity spread throughout the world. Today, you can find the Singapore Sling cocktail in bars all over the world, and in all the local bars.
An authentic Singapore Sling cocktail in Raffles will set you back around $30, but it's worth it for the nostalgia and history.
Learn to speak Singlish
Singlish is Singapore's very own local language. It is a unique blend of English, Chinese and Malay. Singlish has its own distinct grammar and vocabulary, and learning a little will help you communicate better with the locals.
Here are a few Singlish words to practice. 
Onz (on-z) -Yes
Bo - No
Can - Used to mean, "Yes I can", or "Can you?"
Shiok (she-oak) - Excellent or very good
If you want to learn more, don't be afraid to ask the locals. As with most countries, locals appreciate you making the effort and you'll be rewarded with a much richer travel experience. 
Save on Admission to Top Singapore Attractions
Explore the best things to do with a pass for Singapore by Go City®. Select from top attractions with our All-Inclusive and Explorer passes, where you'll enjoy access to galleries, museums, tours much more.
Share Your Adventure with Us
Tag @GoCity in your vacation photos and we'll feature you on our page. Follow the Go City Instagram and Facebook channels for exclusive competitions, special offers, and events to help you make the most of your travels.