The Austrian capital, Vienna, is an alluring destination any time of year, and winter is no exception. There's something magical in the air in wintertime, from the glittering Christmas markets to the picturesque sightseeing spots often covered in snow. There's something for everyone. Cozy cafes and toastie spas for a romantic weekend away. A world of musical entertainment for family trips. As well as some grand landscapes for the solo traveler looking for their next photo-op. Whether you visit during the advent season or later in January, we've got you covered with our top picks of what to do during winter. We're sure of one thing- you're going to want to pack all manner of gloves, scarfs, hats, and waterproofs in preparation for this trip. Wrapping up warm is key.
Before we get started, there are a few things to note. Austrians tend to celebrate Christmas on Christmas Eve. So, if your trip spans over December 24th, you will find the Christmas markets closed. The streets will mostly be empty. Expect many of the restaurants and cafes to be shut as the locals spend time with their families. This isn't always the case, but it's best to check ahead at each venue. If you plan on eating your way around the capital, you may want to book your trip for early December. Now on to the good stuff.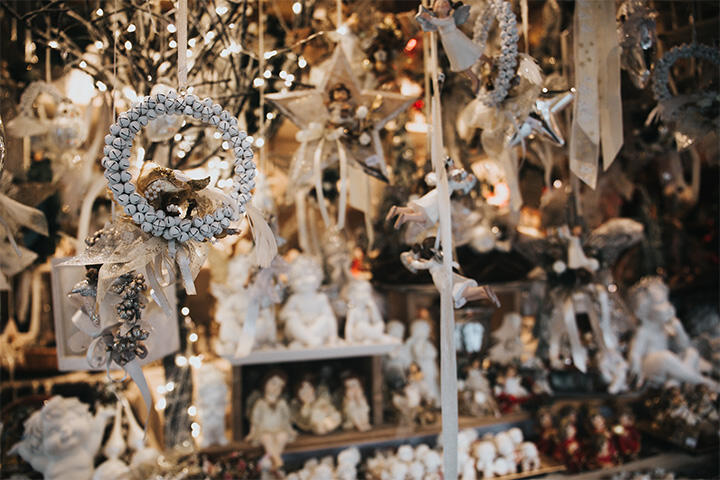 Winter markets
This couldn't be a Vienna Winter blog without paying proper homage to their spectacular winter and Christmas markets. Popular with tourists visiting for a bit of weekend, retail therapy, Vienna's Christmas markets have opened each winter since the middle ages. In recent years, they have modernized and grown in size to accommodate the growing number of tourists. Don't worry - all without losing the cozy charm such as the small wooden huts, Christmas music, prismatic lights, and flashy decorations. Hunt for traditional handcrafts, modern souvenirs and celebrate the array of local cuisine made with almost all organically certified produce.
We highly recommend vising a few different markets to get a real sense of the tradition. Some of the larger markets like Schönbrunn Palace are a day trip upon themselves. Take a tour of the palace and the surrounding area after you finish shopping. These bigger markets offer a wider variety for your souvenir and Christmas shopping but are often overrun with tourists. While the smaller, offbeat ones are mainly frequented by locals. By visiting both, you'll be sure to get the best bang for your buck as prices vary significantly for similar items.
If you are near the Biedermeier district, visit the Christmas Market on Spittelberg and venture down the charming, tiny alleyways for some rare culinary gift ideas. For those visiting with family, Art Advent on Karlsplatz offers a diverse children's program for your little ones to get stuck in with. Older creatives can enjoy art installations, show workshops, and live bands. Markets tend to pop up around mid-November until Christmas, with some staying open later until New Year's Eve.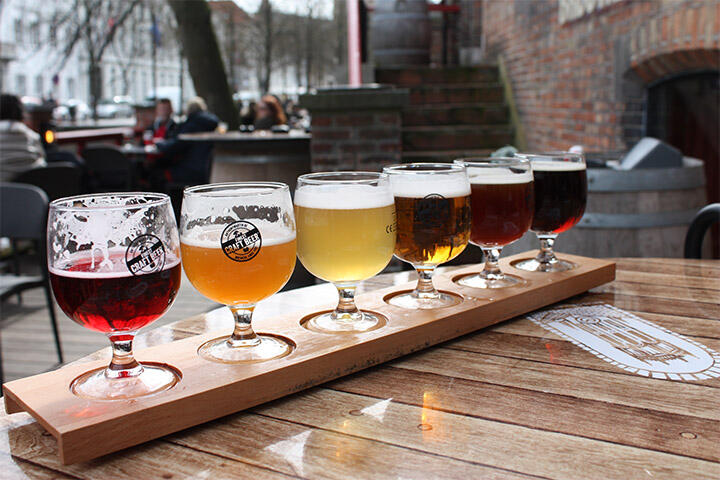 Breweries
Vienna is well known for its love of beer. Despite the cold, winter is a great time to wet your whistle and discover this delicious past-time. Pop into a few breweries to warm up after a day about the town. Or delve deeper into the beer-making process with a Craft Beer Tasting Tour and sip as you learn. Craft menus are generally seasonal and change from venue to venue. You'll rarely find yourself without something new to try.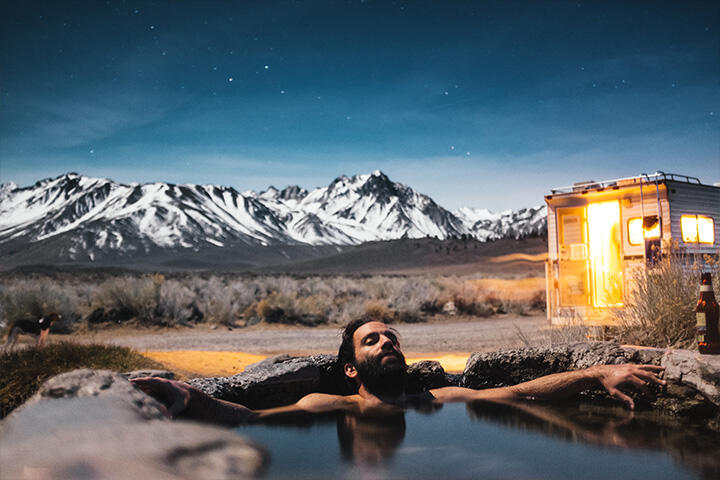 Relax at a spa
As mentioned, it's going to get chilly on your winter Vienna trip. Expect temperatures to dip below zero. We're not sure why but relaxing at a spa in winter and getting a quick massage trumps all other spa experiences throughout the rest of the year. It must be something about escaping the bristly chill outside to a cushy, somewhat 'therapeutic' setting. The Salzquelle Salt Caves provide just that, as well as easy-going lighting and calming music to complete the mood. Therme Wien is also a great day out with rejuvenating indoor and outdoor pools, steam rooms, massage facilities and more.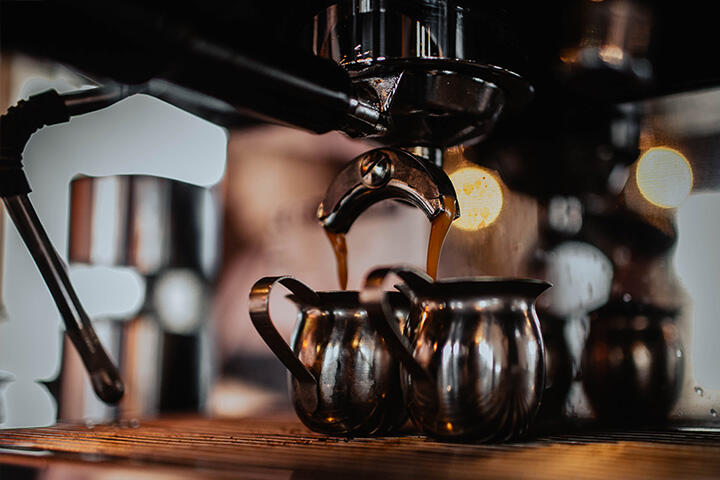 Visit a traditional coffee house
After your time in the spa, you'll likely want to continue toasting up. Thankfully, Vienna has plenty of cozy corners to shelter from the frosty weather. You'll probably want to tick vising a traditional Viennese coffee house off your trip itinerary. During winter, many of the cafés add winter specialties to their menus. Feel your worries melt away as you nibble on jam-filled dumplings or apple strudel while live piano melodies play in the background. Now that's how you set the perfect Austrian gemütlichkeit (coziness).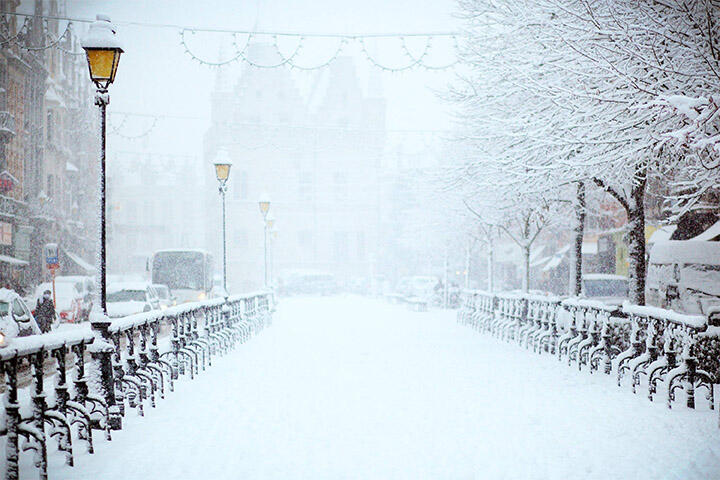 Get some great winter snaps
Austria is almost always a guaranteed destination if you want a white Christmas. Still, no one can ever say for sure. If you are lucky enough to witness the (almost) guaranteed snow on your next trip, take note of these great photography spots. 
Venture through the park at Vienna Stadtpark, Augarten Park, or Belvedere Park to experience a walk with snowy charm. The view of Hofburg Palace is elevated with a blanket of striking snow around late December. Albertina square is especially precious when covered in snow, and who could ignore the white backdrop at Schoenbrunn Palace? It covers the Christmas market huts and string lights, creating a magical charm in the air.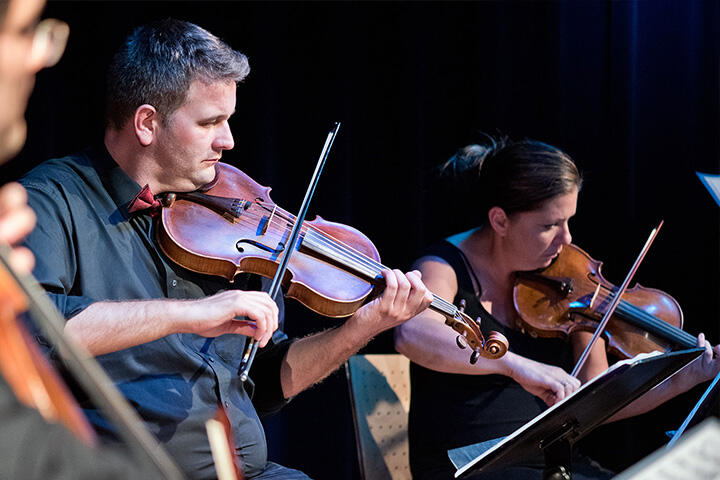 Experience classical Vienna
Vienna conjures thoughts of dramatic operas, traditional waltzes, and carefree musicals like 'The Sound of Music' for a good reason. Music is deeply embedded in Austrian society and history. Vienna has produced more famous composers than anywhere else in the world- think Mozart or Beethoven. It's no wonder that the city has been nicknamed the musical capital of the world. 
If you've never been to a classical music performance before, there are some general etiquettes to follow. Dressing somewhat formally is recommended. Make sure your phone is off for the entire show. Keep noise to a minimum and try to be respectful during the performance. Have fun with it; it will be a night to remember!
The New Year's Day performance by The Vienna Philharmonic Orchestra is by far the place to be right after Christmas. Get swept away by a selection of waltzes from the Strauss family: Johann Strauss I, Johann Strauss II, Josef Strauss, and Eduard Strauss. If you can't make it for this date, Haus der Musik offers a night of spectacular classics. Hear the works of Mozarts, Vivaldi, Massenet, Johann Strauss, L Boccherini, and more. Your night will be filled with dreamy waltzes, famous operetta melodies, and a Ballerina depicting each billowing performance in dance.
Enjoy ball season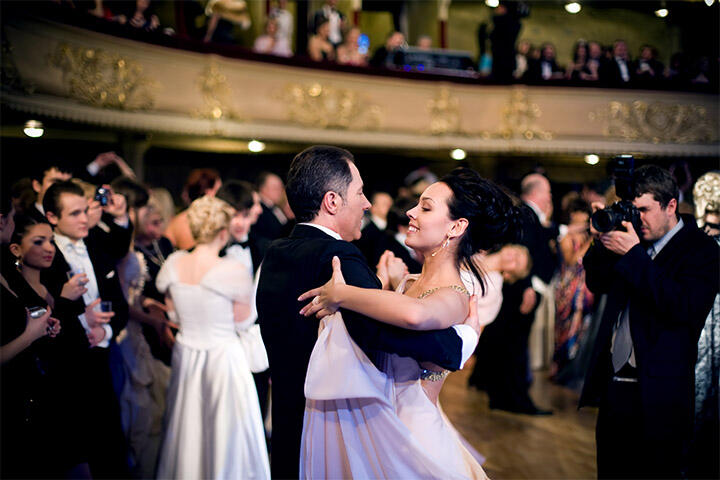 This leads us to our final winter activity - Vienna's supreme ball season. Vienna hosts an impressive 450 balls each year - we'd expect nothing less from the city where Strauss gifted the Waltz to the world. They kick off from November and last until April, but the majority will be in January and February. 
Classical music lovers may prefer the Philharmonic Ball at the Musikverein, but our top pick is the Opera Ball in the gilded Wiener Staatsoper, where hundreds of carnation petals will shower you during The Blue Danube. Grab your tuxedo or gown, get into the rhythm of things, and join a Waltz class before your chosen ball to get your moved right.