The first President of the United States and commander-in-chief of the Continental Army during the American Revolution, George Washington looms large in American history. His legacy as a Founding Father is a complicated one. But his accomplishments in establishing the early American government were incredibly important. December 14, 2019 marks 220 years since George Washington's death. Therefore, this year is a great time to learn more about this remarkable politician and leader. Check out our list of the best places in Washington DC to explore Washington's legacy.
George Washington's Mount Vernon
First off, you'll want to visit his estate, located just outside the city south of downtown Alexandria. Mount Vernon is a historic home and grounds that encompass everything from a gorgeously-appointed mansion to multiple gardens and outbuildings. You can see the house where George and Martha lived, and the quarters where their slaves lived. See where the business of the household took place, from raising livestock to brewing beer. George Washington's tomb is also here, making it a particularly poignant place to visit. Today you can tour the mansion, outbuildings, and grounds. They also frequently host special events, including everything from musical performances to chocolate-making demonstrations to convey what life was like during eighteenth-century America for the Mount Vernon residents.  Check out our complete guide to George Washington's Mount Vernon before your visit to make the most of your time there.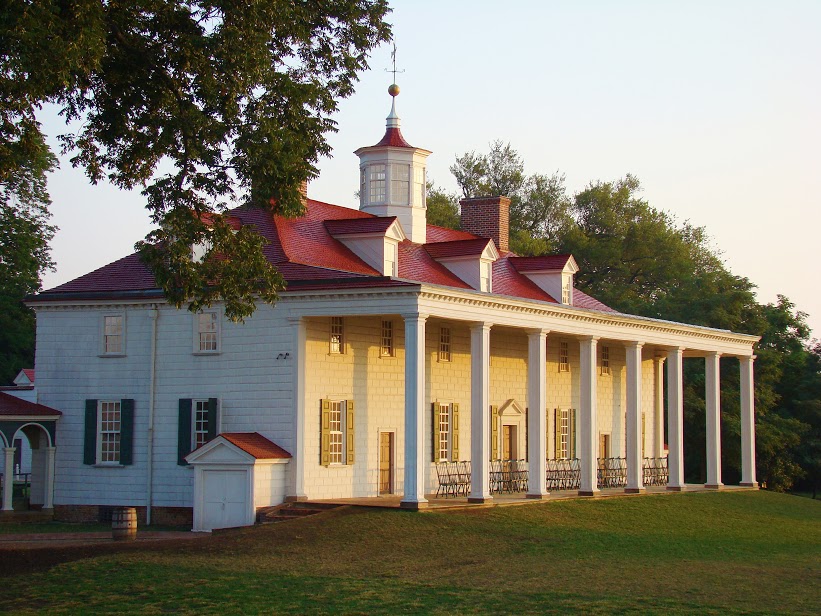 Washington Monument
This iconic obelisk stands on the National Mall as a monument to the legacy of the nation's first President. It took quite a while to build. There were many interruptions due to budgetary issues and the American Civil War. But it was finally completed near the end of the nineteenth century. The Monument is part of the National Park Service and admission is free. You can opt for advance admission tickets (which require a very small processing fee). Or chance your luck with same-day walk-up tickets. Both types of tickets allow you to go up to the top of the Washington Monument to see the city below. You'll notice here how meticulously the city was planned, as the aerial view provides a rare perspective on the circles and neighborhoods.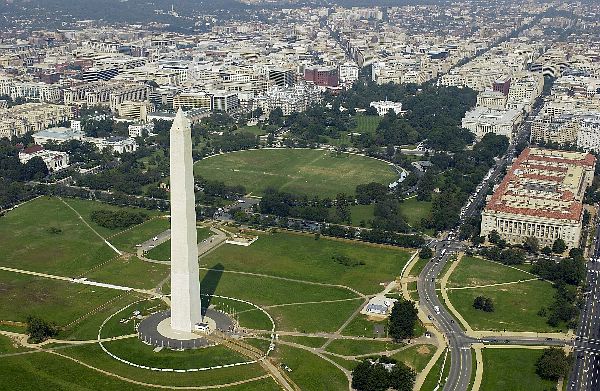 National Portrait Gallery
The National Portrait Gallery opened for public view in the late 1960s. It is housed in the historic Old Patent Office Building (alongside the American Art Museum). It boasts a massive collection of paintings, photographs, sketches, daguerreotypes, and other media. But the focus at this museum, as you might guess, is on portraits of prominent Americans. Special exhibitions cover additional topics, and these rotate periodically.  Come here to see some of the most famous paintings of George Washington ever created, including multiple works by Gilbert Stuart. The most famous painting of Washington at the National Gallery is the Lansdowne portrait. Stuart painted this portrait, as it was commissioned in the 1790s and originally gifted to a member of the British nobility. The National Portrait Gallery acquired it only in the early years of the twenty-first century. But today, it is one of their most prized paintings. 
Madame Tussauds
As part of your homage to GW, come snap a selfie with the president! Well, in a way—Madame Tussauds Washington DC features a lifelike wax replica of George Washington that's a perennially popular photograph subject. Part of their U.S. Presidents' collection, the wax statue of Washington is only one of many historic figures you can explore at this attraction. Explore this and other exhibits to examine Washington's role in American history and politics. This is especially useful if you need a touch-up on your United States history!  Looking for more info on Madame Tussauds? Check out our guide to Madame Tussauds Washington DC.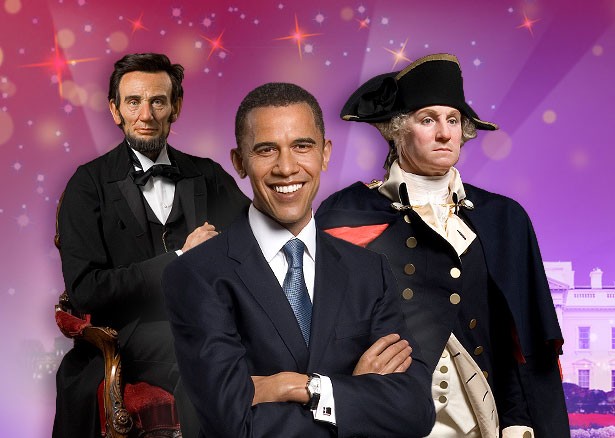 Save on George Washington Attractions
Visit these and other GW-related attractions with a Go Washington DC pass. You'll save up to 47% vs buying your tickets individually and get access to many of the city's top-paid attractions. Come learn more about Washington during this anniversary year. Be sure to snap a few photos while you're exploring these great George Washington attractions. 
Share Your Adventure with Us
Tag @GoCity in your vacation photos and we'll feature you on our page. Follow the Go City Instagram and Facebook pages for competitions, special offers, and events and inspiration for your chosen destination, too!