Springtime is arguably the best time of year in Washington, D.C. Between the burgeoning cherry blossoms, the warmer but moderate temperatures, and a bevy of new special activities, spring is a wonderful season. It's also one of the busier times for tourists because of school trips, spring break, and the Cherry Blossom Festival, so do keep in mind that you'll be facing some pretty substantial crowds at the top attractions. If you're looking for fun things to do in the spring in Washington D.C., check out a few of our favorite suggestions, including:
Hop On Hop Off Sightseeing Tour
George Washington's Mount Vernon
The Capital Wheel
Walking Tours
Washington Nationals Ballpark Tour
National Cherry Blossom Festival
Washington National Cathedral Tour
And more!
Save on Springtime Activities in Washington DC
Regular admission to a number of these attractions is available on the Go Washington DC pass. Choose as you go from popular attractions and save up to 40% on combined admission vs. paying at the gate. Check out all available Washington DC attractions, passes, and prices. Please note, some of these special spring events may be separately ticketed and not available on the Go Washington DC pass.
Hop On Hop Off Sightseeing Tour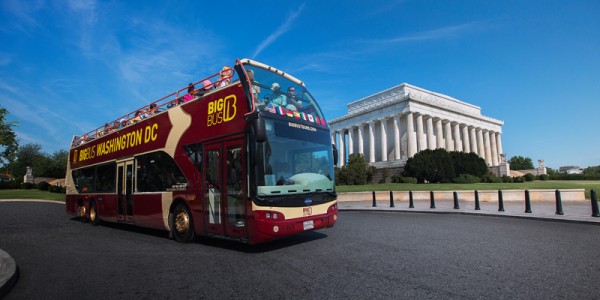 One of the most popular ways to get around DC for first-time visitors is via a bus tour. While the city itself is rather walkable in most downtown areas (especially the National Mall and surrounding neighborhoods), several of the top sites and attractions are spread farther apart. A comprehensive bus tour is the best way to see all the top sites without having to navigate the complicated one-way streets or trying to figure out how much money is left on your Metro Card. This hop-on hop-off option also offers two routes, so you'll see a variety of top landmarks and sites on either tour. Getting In: Hop On Hop off Big Bus DC Tour tickets are available with the Go Washington DC pass.
George Washington's Mount Vernon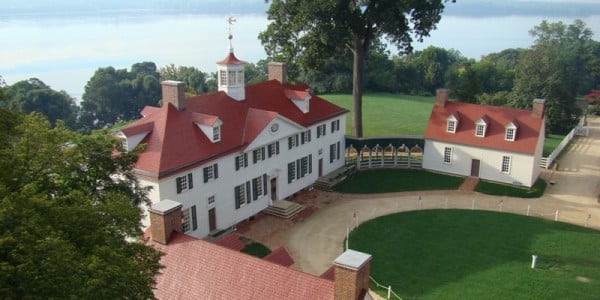 Visit the home of our first President for a truly in-depth look at the life of our most beloved leader. It's also a good chance to learn all about how an expansive household ran in the eighteenth century, from the main house to the gristmill and more. This carefully restored estate is a marvel. Tour the beautifully appointed interior of the residence, and see the gardens. Explore the distillery and gristmill, slave quarters, and the museum. This is the most-visited historic site for a reason!  Getting In: George Washington's Mount Vernon tickets are available with the Go Washington DC pass.
The Capital Wheel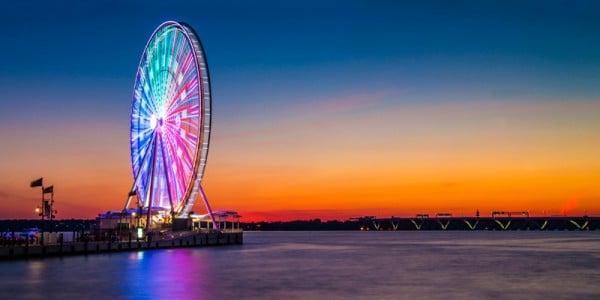 Head to the immensely popular National Harbor area to take a ride to the top of the Capital Wheel. This 180-foot tall observation deck slowly rotates to allow for the best views of the DC Metro area, including the Washington Monument, the Capitol Building, the Potomac River, downtown Alexandria, and much more. A visit here is the perfect opportunity to get those unbeatable Instagram shots. How else can you see the city from such a unique perspective? Be sure to set aside some time to explore the shops and restaurants in the National Harbor area, too. Getting In: The Capital Wheel tickets are available with the Go Washington DC pass.
Washington Walks Walking Tours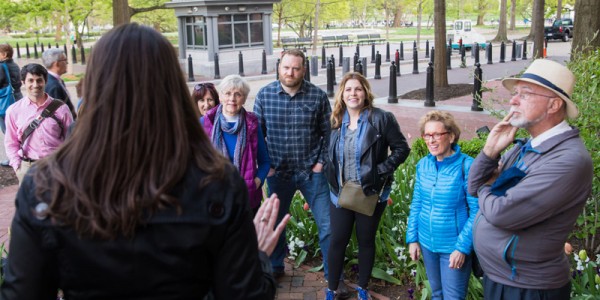 A themed walking tour is a delightful way to explore DC. Many neighborhoods are easily walkable, but it's a matter of knowing where you're going and what you're looking for when it comes to things like hidden gems and historical landmarks. Choose a tour from Washington Walks, which offers two-hour excursions with a variety of topics, including the coveted Cherry Blossom tours in the spring, tours of historic neighborhoods and areas year-round, and even fun haunted tours in the fall. Getting In: Walking Tours of DC are available with the Go Washington DC pass.
Potomac River Cruise of Washington Monuments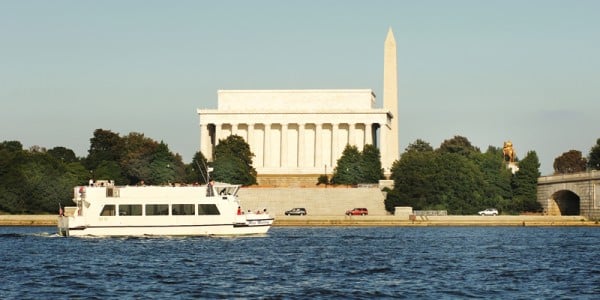 Hop aboard a 90-minute Washington Monuments Cruise of the Potomac River and see all the top landmarks and highlights along the riverfront. This narrated tour is fun and super informative, and offers the chance for you to sit back and enjoy the warm spring weather. Some of the sites you'll see on this cruise include the Kennedy Center for the Performing Arts, the Lincoln Memorial, Arlington National Cemetery, Old Town Alexandria, and more. Potomac River Cruise tickets are sold separately and are not available with the Go Washington DC pass.
DC Bike Rentals
D.C. is a majorly bike-friendly city, and it's only becoming more conducive to pedaling everywhere as time goes by. With bike routes on paved roads and bike trails around top parks and monuments, you'll find an easy way to explore this city on two wheels. Choose a rental if you weren't able to bring your own bike, and get a handy map to help you plan your route around the city. Keep the bike for a few hours, and enjoy yourself in the lovely spring weather.
Getting In:
Washington DC bike rentals
are available with the Go Washington DC pass.
Madame Tussauds DC
Who says you can't meet big-name celebrities in DC? With a visit to Madame Tussauds, you'll be able to encounter everyone from top pop stars to eminent politicians, all at one convenient location. With several themed rooms that include everything from a media-centric room (with the likes of Stephen Colbert and Katie Couric) to the President's Gallery (with wax models of all previous Presidents), you're sure to find someone who inspires you.
Getting In:
Madame Tussauds DC tickets
 are available with the Go Washington DC pass.
Washington Nationals Baseball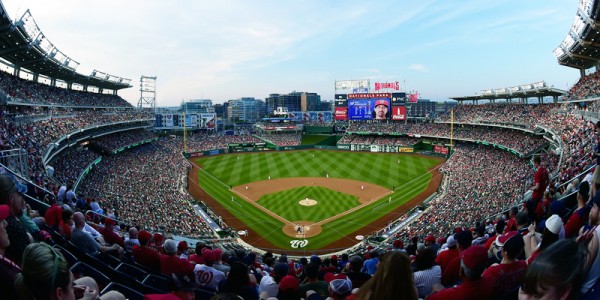 Springtime means only one thing for many sports fans - the return of baseball! Celebrate America's favorite pastime with a trip to the Washington Nationals Ballpark. Whether you want to take in a game, or just enjoy a tour of this newer and well-designed stadium, you'll be totally fired up for the new season. Nats Park is also right near the brand new and soon to be opened Audi Field, home of the DC United MLS team. Snag tickets for their first season in the new stadium, open later this summer. Getting In: Washington Nationals Ballpark Tour tickets are available with the Go Washington DC pass. Game tickets are separately priced and are not included with the pass.
Hillwood Estate, Museum, and Gardens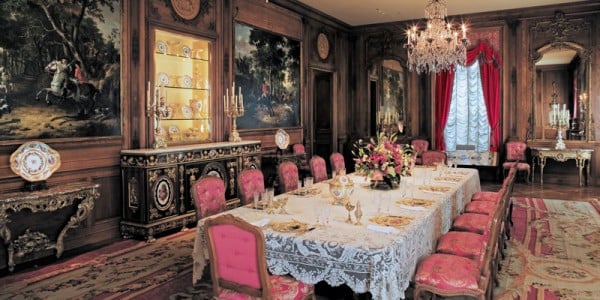 The home of local DC philanthropist Marjorie Merriweather Post (after whom several things in the region are named, including the concert venue), Hillwood Estate is a splendid testament to her amazing life and passion for all things beautiful. See the grand estate itself, complete with exquisitely furnished rooms and marvelous spaces. Then, the gardens are filled with fragrant blooms - especially in springtime - that will make you wish you could capture scent on film. And finally, the museum showcases some of Post's most beloved works of art and decorative objects. Getting In: Hillwood Estate tickets are available with the Washington DC Explorer Pass.
Local Spring Events
National Cherry Blossom Festival March 20 - April 12, 2020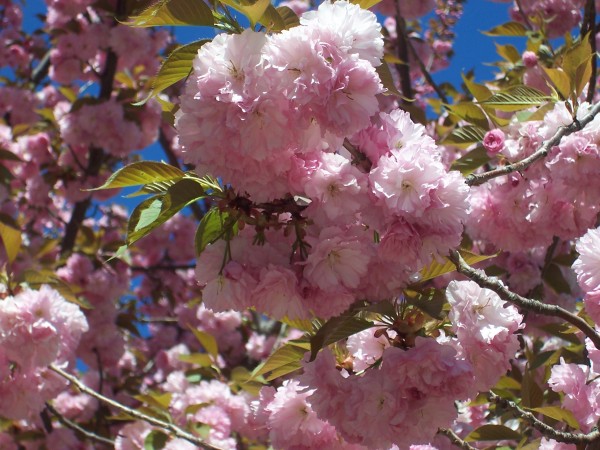 This signature D.C. event is a near-month-long celebration of the gorgeous cherry blossoms that festoon the Tidal Basin for a limited time each spring. You'll be able to partake in everything from the formal parade to a fun street festival throughout the month. And of course, don't forget to practice your photography skills – those cherry blossom pictures are some of the best springtime shots coming out of D.C. For more information about the National Cherry Blossom Festival, check out our post on the National Cherry Blossom Festival on the topic. Getting In: Admission to the National Cherry Blossom Festival is free.
National Cathedral Flower Mart
May 1 - 2, 2020 National Cathedral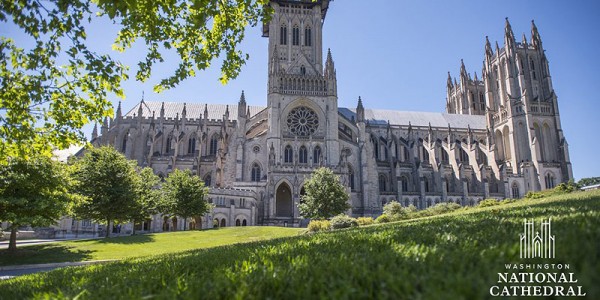 This massive annual event, held at the gorgeous National Cathedral, is a popular outdoor festival. It's a fun, free event that offers a wide variety of activities and events for horticultural fans. You'll see elaborate garden exhibits, garden tours, kids activities, and a beautifully restored carousel. It's a delightful event that all outdoor fans will love! Looking to explore the Cathedral itself further? Take a National Cathedral Tour to fully appreciate its grandeur and beauty. Getting In: Admission to the National Cathedral Flower Mart is free. Washington National Cathedral Tour tickets are available with the Go Washington DC pass.
Capital Pride
June 5 - 14, 2020 Various locations
DC has long been a center for queer culture, and its annual Pride celebrations attest to that heritage. This Capital Pride weekend, expect some of the most exciting events ever, ranging from the official parade to a neighborhood block party to the Pride Festival. A visit to any of these great events is a fun way to celebrate queerness in the District, and all are welcome!  Getting In: While the Pride Parade is free, select Capital Pride events do require a cost that is not included in the Go Washington DC pass. For more information, please visit the event website. 
Remember to Save on Springtime Admission
If you're planning that perfect Washington DC springtime vacation, consider adding a few of these top activities for things to do in April, May, and June to your itinerary. Please note that some of the activities and events in this post are separately ticketed and are not included with the Go Washington DC pass. Consider adding a few of these ideas to your itinerary, and have a great trip! Happy travels!