We're not all the same. Some of us like the predictable and normal. Others prefer the alternative; strange, curious places and weird and wonderful experiences. If you're looking for quirky things to do in Amsterdam, do not worry. The city is full of amazingly strange experiences to sink your teeth into. But which are the best? Read on, and discover our picks for the most quirky things to do in Amsterdam!
Including:
Take to the skies...virtually
Look out below
Red Light delights
Germs, but fun
Dine in darkness
and more!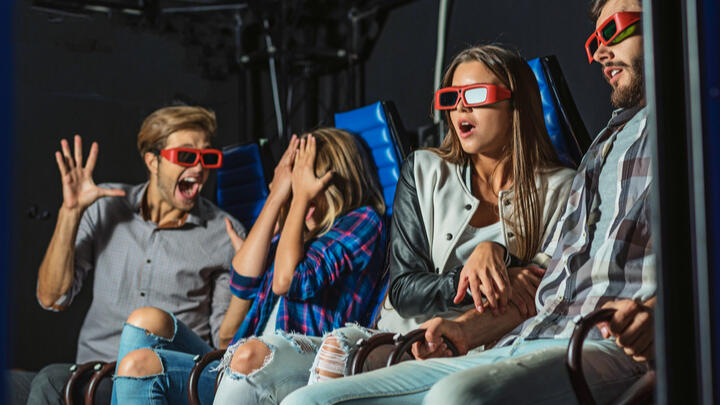 THIS IS HOLLAND!
What's quirkier than 3D? 4D. But what could possibly be quirkier than 4D? Is it even possible? Well, yes, actually, because at THIS IS HOLLAND, you'll experience the 5th dimension in all its sensory glory. That might sound like lofty promises of little substance, but you'd be wrong. 
This incredible experience propels you into the skies above the Netherlands, taking you on a journey through the country's past and into the present. You'll feel the mists above tulip fields wash over your face. The wind will run through your hair as you learn about the country's deep connection to the ocean. For an entire hour, you'll be bombarded by four shows, each utilizing every drop of the 5th dimension. Very cool.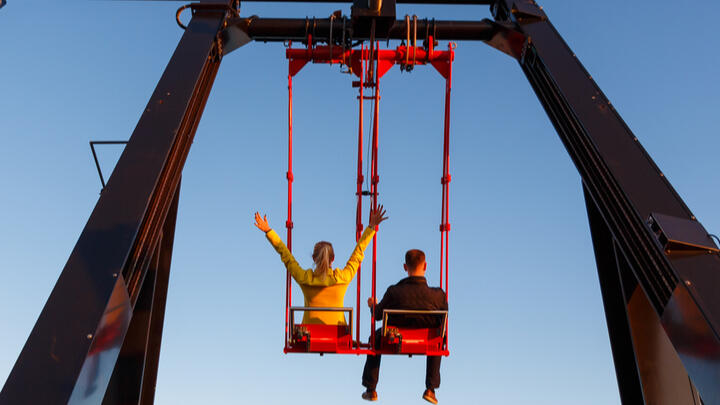 A'DAM LOOKOUT
Speaking of seeing the city from up on high, trade virtual reality for actual reality at A'DAM LOOKOUT. Head up to the top of this towering observation deck to see the city like never before. Not only will you look down on the canals and buildings like a god, but you'll also learn about the city's history and culture through state-of-the-art interactive exhibits.
But, for the most daring of you our there, A'DAM LOOKOUT has another trick up its sleeve; 'Over The Edge', a massive swing 100 meters off the ground. Swing back and forth over the edge of the tower on Europe's largest swing. 
Or, if the thought of literally dangling 100 meters off the ground turns your stomach, trade reality for something more virtual and hop aboard a VR rollercoaster through the streets of Amsterdam.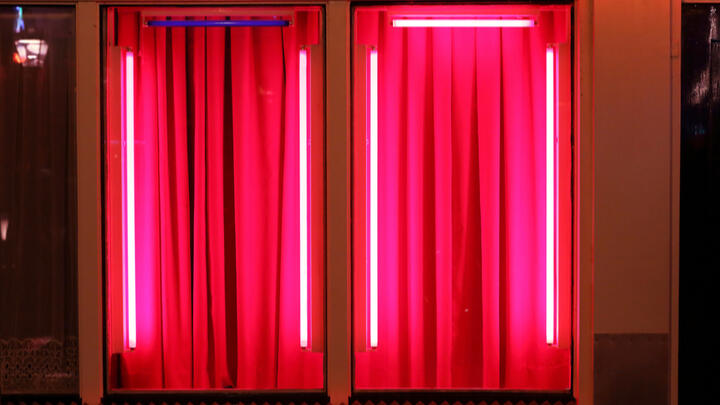 Tour de BonTon
One of Amsterdam's many unique components is its approach to sex work. While in many, many places, red-light districts are seedy, hidden, and ultimately illegal, here, sex work is embraced, with an entire area of the inner city dedicated to it. So, for an outsider, it can seem strange. Quirky, even. Right on topic, then. 
One of the most exclusive strip clubs and sex work establishments is the BonTon. And, if you're curious about the club, or about the red light district as a whole, why not take a tour of the premises? You'll learn all about the history of sex work in the city, as well as the club's rise to the forefront of adult entertainment. For those of you from more...conservative countries, it's certainly one of the most quirky things to do in Amsterdam!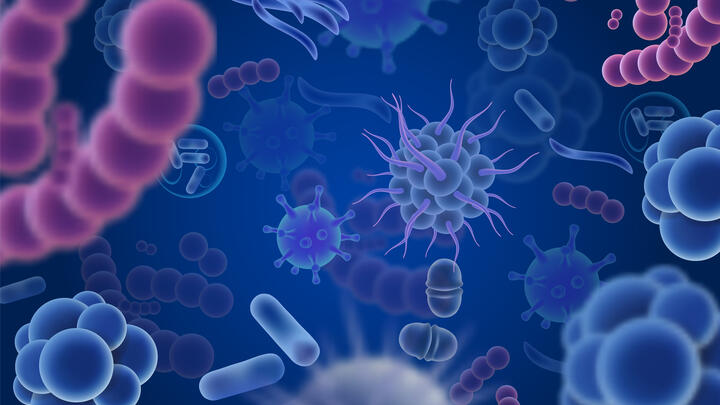 Micropia
While we've always had a precarious relationship with microbes, that relationship has been further strained in the wake of a pandemic. After all the masks, jabs, distancing, and lockdowns, you might be ready to give them a miss entirely. But there are no two ways about it; microbes are a vital part of our lives. 
That's why it's worth exploring them further at the Micropia Museum, one of the more unique museums you're ever likely to find. This incredibly high-tech museum, which utilizes virtual reality, augmented reality, and lots of other technologically impressive gizmos, lets you get up close and personal with the 'invisible' critters. Scientists work on-site, and you can see them go about their studies. Truly a fascinating experience, and one you shouldn't pass up on, despite recent events!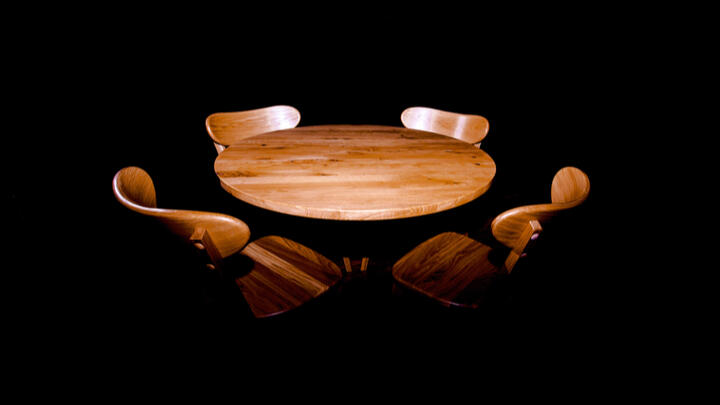 CTaste
Some people are afraid of the dark, and there's a good reason for that. The absence of light can be a debilitating experience, blinding us from the world we know and understand. But in darkness, our other senses are also heightened, like a superhero. 
But there's no need to climb a building or thwart a bank robbery to flex this superpower. Simply head to CTaste and experience dinner in the dark. On entering the well-lit bar, when your name is called, you'll be led into the pitch-black dining room, escorted to your table, and then enjoy a 3-5 course meal in the dark. No phones, no lights, no photos. Just you, a friend or loved one, and the heightened sense of smell, taste, and sound from sitting in the dark chasm of deepspace dining. Or something. Easily one of the most quirky things to do in Amsterdam, and an absolute must-try for anyone who dares enter the dark.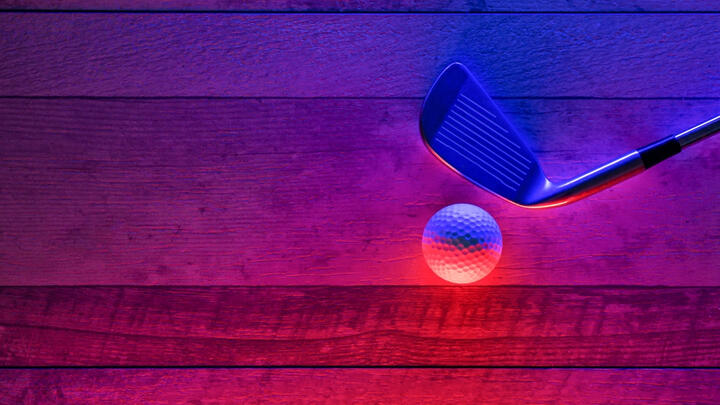 GlowGolf
Minigolf has gathered quite an inner-city fandom in the past decade, with many indoor spots opening up in old industrial buildings or large, ex-corporate basements across the world. But GlowGolf is a little more surreal than your average. This is like minigolf on acid, with a huge heap of '80s nostalgia, and the unease you may feel seeing the dilapidated robots at an abandoned Chuck E. Cheese. 
Over 18 holes, you'll play in near-dark, with garish neon light emanating from the strange, throwback decor and set dressing. You'll put over odd-looking dinosaurs, gorillas, tigers, and many more. Then, when you're done, you can head to the bar at the entrance, order a beer, and have a go on the foosball, air hockey, or pool tables. It's minigolf, sure, but you've probably never seen it like this.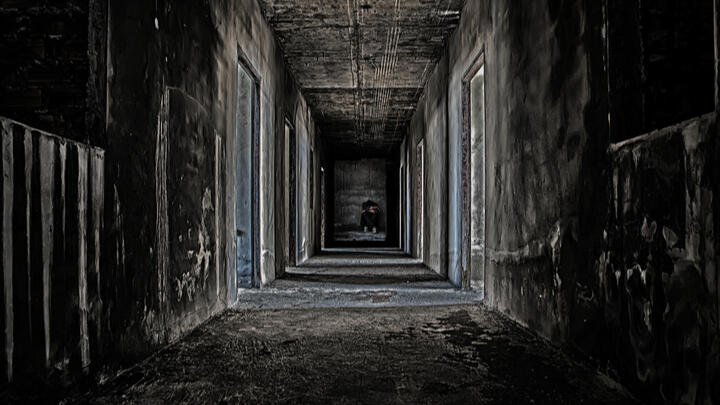 Museum of Torture
And we'll end our quirky journey through Amsterdam with a little terror. While most museums draw ponderous thoughts and intrigue from their visitors, not many of them intend to chill you.
Well, be ready to get chilled to your core at the Torture Museum. This macabre exploration of, well, torture shows you how techniques and technologies have evolved over the centuries. While it's certainly not the sort of place you want to take a kid, it's a weird and wonderful place for twisted adults. Plus, beyond thrill rides and 'haunted house' extravaganzas like London Dungeon, you're not likely to find anything like it in Europe. Just make sure you withdraw some cash before you go, as there's a no-card policy, and you won't get in. 
And those are our picks for the most quirky things to do in Amsterdam!