It can be tough managing your vacation fund, what with the travel, accommodation, and the urge to try every new type of food you come across. So, if you've drained the pot and have a couple days left in the city, you'll want some cheap things to do in Barcelona. Worry not, friend; we've got you covered. These are our pics of the best cheap things to do in Barcelona!
Including:
Museu d'Historia de Catalunya
Park Güell
Barceloneta Beach
Picasso Museum
Explore Old Town
and more!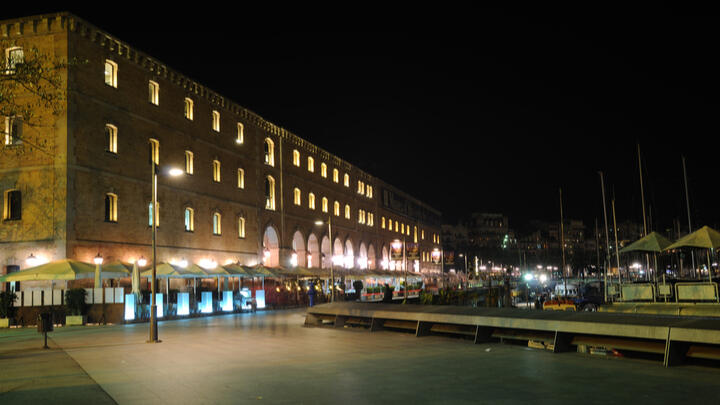 History, city style
Barcelona, while technically in Spain, is actually the capital of Catalonia, a region of the country that has its own language and economy. So, if you want to learn more about Catalonian history and culture, check out Museu d'Historia de Catalunya. It's only €8 to get in, and entry is completely free on the first Sunday of the month. So really, you have no excuse not to check it out and absorb some sweet, sweet culture. 
Gaudí, not gaudy!
For those not in the know, Gaudi was one of the world's most renowned architects. And if you're vacationing in Barcelona, it's impossible to not see his influence. From the Sagrada Familia to Casa Batlló, his works are literally everywhere. The same can be said for Park Güell, one of the city's best and brightest green spaces. Feel free to stroll around and see the park's sights for yourself, but due to Gaudi's worldwide popularity, some of the park's more awe-inspiring features are behind a paywall. So why not take a guided tour of the park, learn more about Gaudi and the gardens, and see everything up close?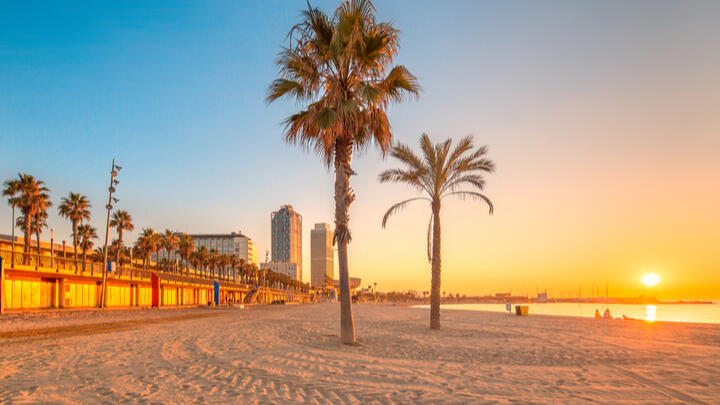 Get your beach on
Sun, sand, and sea - the ideal components for the perfect vacation. If you're visiting Barcelona, you'll want to check out the beach scene. Arguably the city's biggest and best beach is Barceloneta, and given it's a public beach, it's ultimately free to go! Bring your towel and sunscreen, find a spot to spread out, and soak up those powerful UV rays. And, if you get bored, hungry, or thirsty, there are plenty of activities, restaurants, and bars right on the beachfront. Easily one of the best cheap things to do in Barcelona. And, if you're looking for something less crowded or child-friendly, we've done a deep dive on every beach in the city. Find whichever suits you best and make it your own.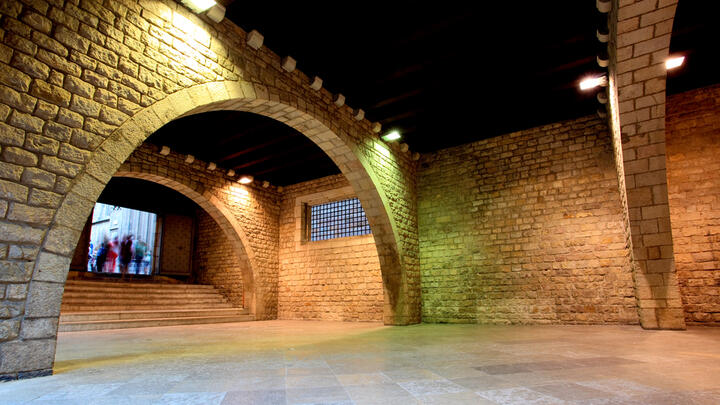 Picasso Museum
Picasso is one of the most famed painters of the last millennia, with his works paving the way for Cubism and collages, and having captured the horrors of war in his own unique style. Having lived through periods of great upheaval during the 20th century, it's no wonder people want to know more about his life. Enter the Picasso Museum, where you'll learn more about his life through his works, from his more realist youth to his more creative peak. Every Sunday from 3-7pm, it's completely free to enter, and the turnstiles stay open all day on the first Sunday of the month. Or, if you want a more curated experience, take a guided tour of the museum and learn even more about the famed painter.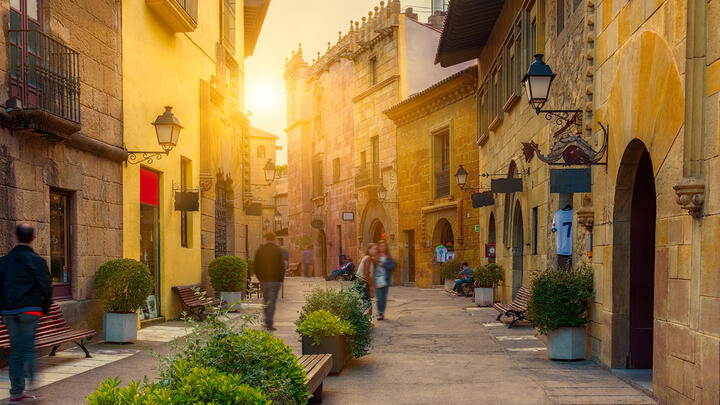 Explore Old Town
Take a step back in time to Barcelona's Old Town and Gothic Quarter. Much of the city's Medieval architecture still stands, and you'll find more than a few Grammable opportunities should your social media need some attention. Get lost in a maze of cobbled streets, residential corridors, and ancient markets. Or, get very much more familiar with the area on a guided tour! Learn about Barcelona's long history, and the many different factions and cultures that have called it home for over a thousand years.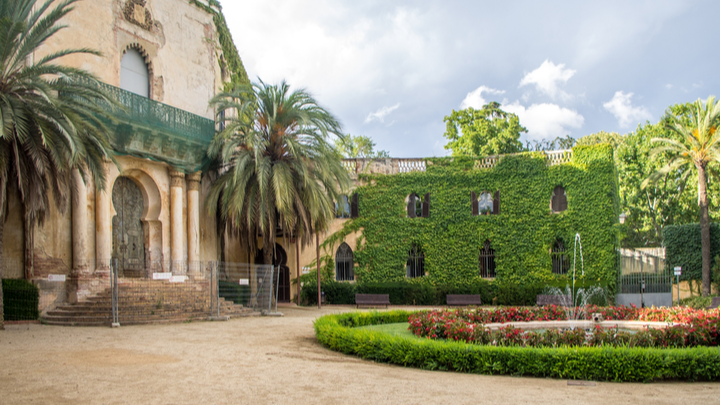 Picnic in a park
Parks are brilliant, aren't they? A portal into the rural, they let you escape the busy city and just relax in a perfect pocket of nature. Luckily for you, Barcelona is brimming with green spaces. So, no matter what kinda thing you're looking for, you'll find the perfect park for you. 
Relax in Parc de Montjuïc's botanical gardens and explore the planet's different climates in its myriad greenhouses. 
Get lost in the green at Parc del Laberint d'Horta's maze. Then, when you've escaped, explore the surrounding gardens and the ancient medieval palace. 
Or, take a refreshing break at Parc de la Ciutadella, thanks to the massive water features and fountains. 
Each of these is a prime location for a picnic. So pick a park, pack a basket, and go touch some grass!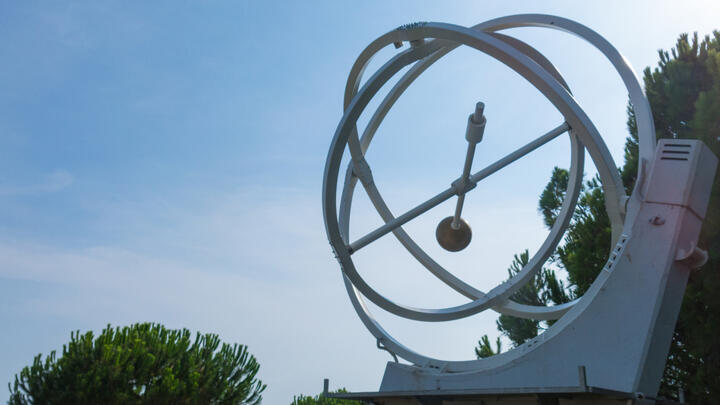 Cosmic culture
Need some awe-inspiring sights to brighten up your Earthbound day? Look no further than Barcelona's very own science museum at CosmoCaixa. With over 30,000sq meters of brilliant exhibits, interactive displays, and much, much more, you'll learn a whole lot about our planet, the solar system, and what lies beyond. 
It's only €6 to get in, and with so much to discover, you'll spend more than a few hours exploring every nook and cranny.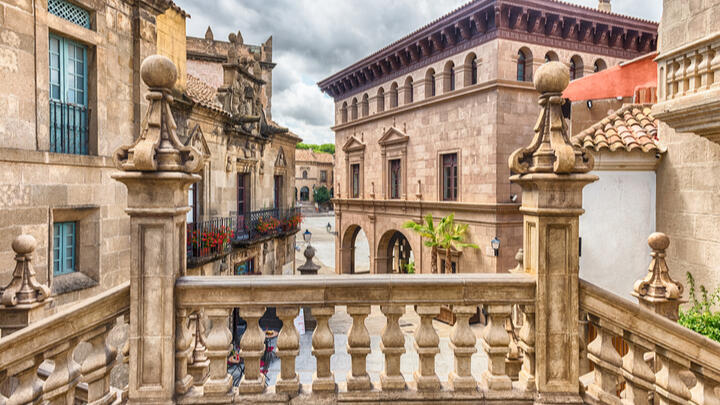 Historical architecture!
And finally, let's end today's list with some more Earthly discoveries. Located in the heart of Montjuïc, within walking distance of the park's iconic fountain, is Poble Espanyol. It's an open-air architectural museum, which exemplifies Spanish culture, art, and cuisine throughout the centuries. For all intents and purposes, it's a miniature time capsule of the country all in one place. 
With over 100 buildings and streets from across the country recreated, it has to be seen to be believed. One minute you'll be walking through a 17th-century neighborhood; the next, you'll end up at a medieval market. 
You'll also find over 300 works from some of Spain's contemporary art giants. The likes of Picasso and Dali are on proud display, and are frankly worth the entry alone. And, if you need some gift ideas for when you go back home, there are a multitude of craftsmen on-site that make anything from bags to jewelry. Easily one of the best cheap things to do in Barcelona, and should be on everyone's itinerary when they visit!
And that's our list of cheap things to do in Barcelona!