Visiting Barcelona and want a deeper dive in to the city's many neighborhoods? You've come to the right place. Here, we're running down the best neighborhoods in Barcelona; what makes them tick, what to look out for, and the reasons you should visit! 
Including:
Gràcia
El Born
Raval
Poble-Sec
Eixample
and more!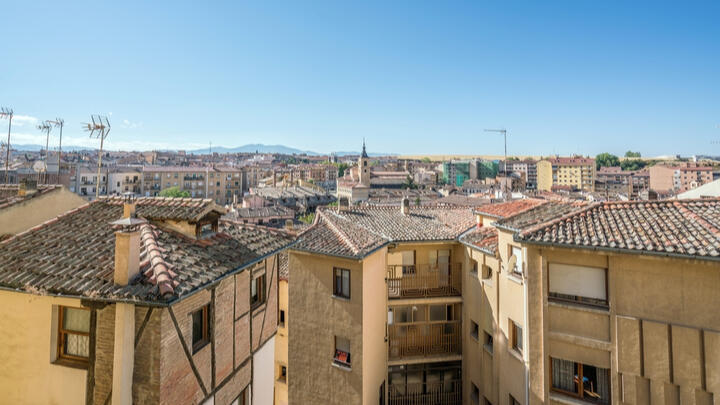 Gràcia
If you're looking for Barcelona's equivalent to your cool, hip, boho-chic neighborhoods around the world, then Gràcia's your spot. The good news is that it's also a friendly, family-orientated district, if you're bringing the little ones along!
Throughout its many winding pedestrian streets, you'll find bars and restaurants galore, where you can pick up a refreshing beverage or some tapas nibbles if you're between attractions. Gràcia is also one of the city's most multicultural areas, so you'll come across all sorts of cuisine, from Italian to American.
If you want to pick up any keepsakes or souvenirs, there are a wealth of chic stalls selling pretty much anything you can imagine. And, when the sun goes down, you'll find a brilliant bar scene backed by live performances and good vibes. And culture seekers must absolutely go out and see La Pedrera.
If all that sounds like your ideal vacation destination, then Gràcia's one of the best neighborhoods in Barcelona!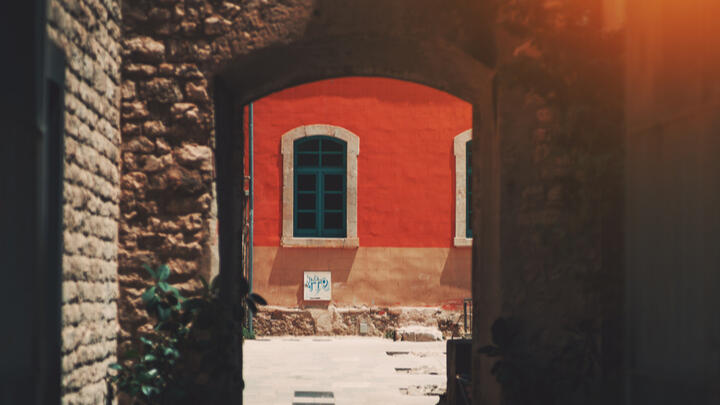 El Born
This classy area used to be the haunt of the rich upper class in Barcelona back in the day. Now, it's transformed into a trendy neighborhood that hides some of Barcelona's coolest places. 
It's no wonder, then, that you'll find the appropriately hip Moco Museum in the area. This modern art marvel houses excellent installations and fantastic street art from the likes of Banksy, so it's well worth a visit if you like your art modern and your mind blown!
As for amenities, you'll find plenty of hip coffee shops, boutiques, and independent art galleries, if you're in the market for anything specific. And the night life is pretty lively too, so it's a great place to stay until the early hours!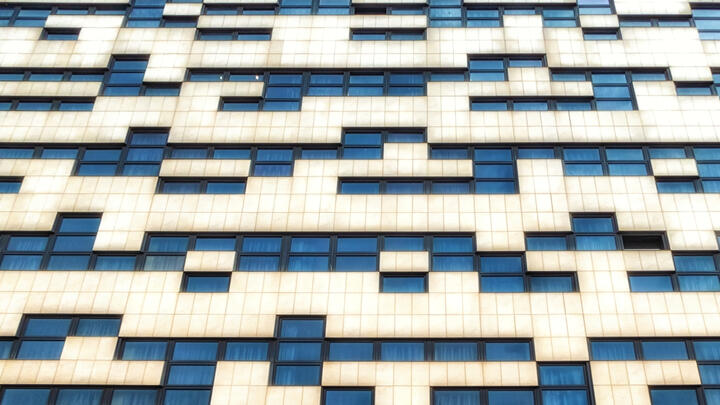 Poblenou
Poblenou has one of the most fascinating contrasts in the entire city, thanks to the traditional lower part of the district juxtaposed with the popular, gentrified areas higher up. The latter is about as close as Barcelona gets to their own Silicon Valley, so expect plenty of craft beer pubs, tech startups, and probably some hats and beards. 
It can be remarkable to walk through both and see the shift as old makes way for new. Plus, the influx of new blood does have its perks. Brunch is a big deal in Poblenou now, and you'll find plenty of places to express your inner brunchy self as you wander the streets.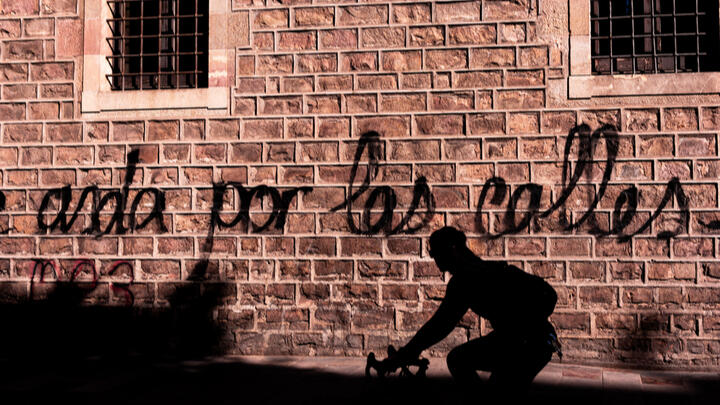 Raval
Raval has a rather colorful history as a den of miscreants and never-do-wells. Think of it as an old-timey pirate district of old. Raval has done much to brush up its image in the decades and centuries since, but if you want to know more about its gritty past, take a walking tour and learn all about it!
Nowadays, Raval's cleaner image makes it no less of an exciting neighborhood to visit in Barcelona! The barrio is the hangout of street artists and skaters, so expect to see plenty of graffiti and hear heaps of hippidy hop. It's also somewhat of a cultural hub, thanks to the Barcelona Museum of Contemporary Art (or MACBA) and the Center of Contemporary Culture of Barcelona.
On top of all that, you'll find plenty of delightful cafes, bars, and trendy bars to enjoy when the sun goes down. Or while it's still up, because hey, you're on vacation after all.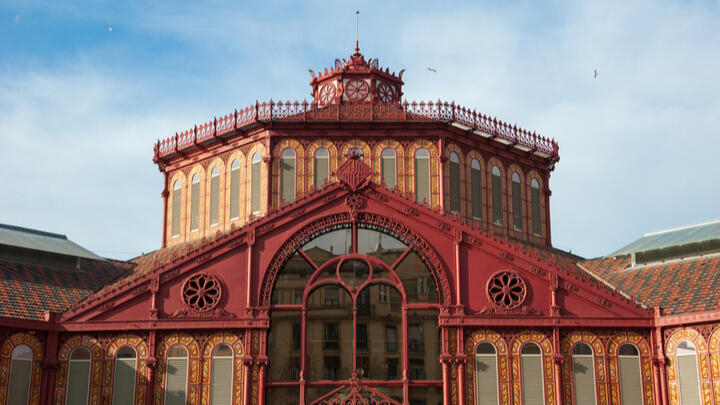 Sant Antoni
This charming neighborhood is named after the famed Sant Antoni Market, which takes center stage in the district. Locals travel from all over the city to sample its food and book offerings, so if you're in the area, why not go and see what all the fuss is about? 
The market might be the neighborhood's biggest draw, but there's plenty more going on too. Keen eyes and keener explorers will discover quirky cafes, beer-soaked bars, and some hidden gem restaurants with national and international cuisine on offer. 
Poble-Sec
Poble-Sec is one of Barcelona's most picturesque neighborhoods, thanks to the massive gardens that sit beneath Montjuic Hill. The surrounding residential areas offer the perfect mix of entertainment and entertainment too, thanks to the juxtaposition between the calm Montjuic Park and the bustling theater scene just a stone's throw away. 
Exploring the streets, you'll find plenty of bars and restaurants to park your buns and refuel, including some expat-owned joints that may cater to your sensibilities if you miss a little slice of home.
Many will come for the joys of Montjuic Park, though, and choose to ride the cable car up to the castle. However, a lesser-known site is right nearby. Poble Espanyol is a recreation of Barcelona's streets, town squares, and residences throughout the centuries, all built beside one another. One minute you'll be crossing a medieval town square; the next, you'll wander down a 19th-century lane. It's truly a site to behold, and well worth a visit in you're in the area!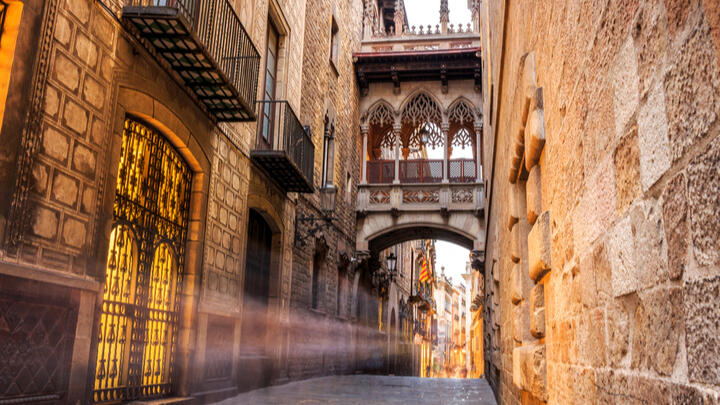 Gothic Quarter
The Gothic Quarter, or Barri Gòtic, is one of the oldest neighborhoods in the city. Remnants of the ancient Roman occupiers remain, alongside medieval buildings and other timeless sights. 
The whole district oozes an authentic atmosphere you won't find anywhere else in the city. Local pubs and cafes are tucked into nooks and crannies within its maze of untamed cobbled streets. But you won't get stares or odd looks here; it's one of the most welcoming places you'll find. 
Sightseers will find plenty to snap, party-goers will find plenty to enjoy, and savvy shoppers will find many a deal to be done.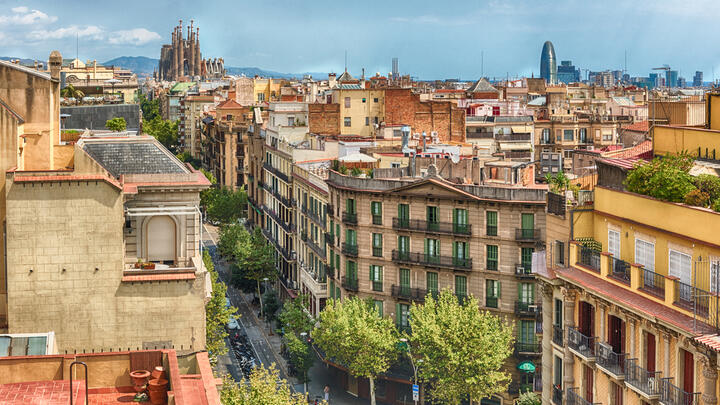 Eixample
And finally, we'll end things with Eixample. Full of elegance, opulence, and extravagance, if you're looking for premium designer brands on the pricier side of the shopping aisle, you'll feel right at home in Eixample. 
Arguably the hub of the LGBTQ community in the city, you'll find a diverse population from all walks of life. You'll find plenty of LGBTQ bars, hostels, and clubs where you can dance the night away, as well as fancy eateries if you need some sustenance before busting a move on the dancefloor. 
Culturally, you'll find one of the great Gaudí's works here - Casa Batlló. It's an absolute must-visit for any fans of architecture, photo opportunities, or a passing curiosity about the weird and wonderful.
And that concludes our guide on neighborhoods in Barcelona!