The great outdoors. Nothing quite beats the feel of the sun on your skin, the wind in your hair, and the buzzing of flies around your unwashed body. Just us? Anyway, if you've made it this far, you'll want to know about the best outdoor activities in Barcelona, so you can make the most of the idyllic weather. Whether you're looking for outdoor artistic tours, architectural wonders, or wave-based snaps, you're in luck. So, without further ado, let's explore the best outdoor activities in Barcelona!
Including:
Poble Espanyol de Barcelona
Park Güell Guided Tour
Las Golondrinas Boat Tour
Ciutadella Segway Tour
Best of Barcelona Bike Tour
and more!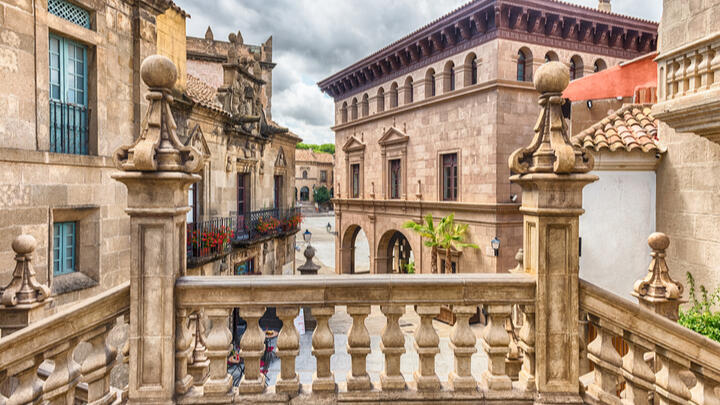 Cities within the city
Why explore one city when you can explore multiple cities through multiple eras...all in one city? If you're confused, don't be; that's simply what's on offer at Poble Espanyol. 
A stone's throw from the unmissable fountain in Montjuïc Park, you'll find this open-air architectural museum that recreates the soul of Spanish culture, art, and cuisine. In fact, you'll explore recreations of 117 buildings, streets, and squares from the city's history. From old monasteries to neighborhood markets, you'll see it all.
And, on top of all this fascinating architecture, you'll also have the chance to view over 300 works of art from Spanish art giants like Dalí and Picasso. Easily one of the best outdoor activities in Barcelona.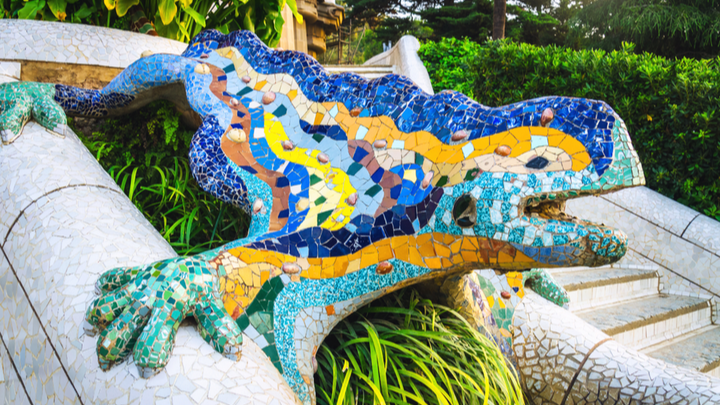 Getting Güelly with it 
If you want to make the most of the weather, why not head to one of Barcelona's best parks? Park Güell was designed by the late great architect Gaudi, and it shows. Bizarre yet intricate buildings, beautiful mosaics, and winding, extravagant staircases are all on show here. If you're interested in the creation of the park and the inspiration behind its design, why not take a guided tour and learn all about it? 
Your arts-trained guide will lead you through the park's most important sculptures, pointing out many hidden details you may miss if exploring alone. Plus, you'll get access to the parts gated off to the non-paying visitors. 
Be sure to snap pics of El Drac, a mesmerizing mosaic of a salamander, and the wonderfully designed Porter's Lodge. Then, put them on your socials and put your followers to shame.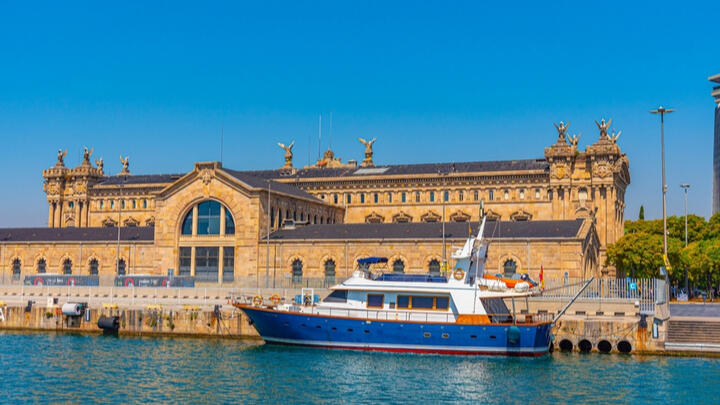 Just cruisin'
One of the highlights of visiting a new city is seeing the sights and landmarks. And, sure, you could do that on your weary two feet. But why not enjoy views of the Catalonian capital by way of water? Because you absolutely can, courtesy of a Las Golondrinas Boat Cruise!
For one and a half glorious hours, you'll cruise the Med, taking in views of Barcelona's skyline, and snapping pics of all the highlights across nine miles of coastline. Be sure to look out for Villa Olimpica, Castell de Monjuïc, and Port Olimpic, among many others. 
Relax in luxury, soak up the sun, breathe in that sea air and see everything Barcelona has to offer. Does it get much better than that? No it does not.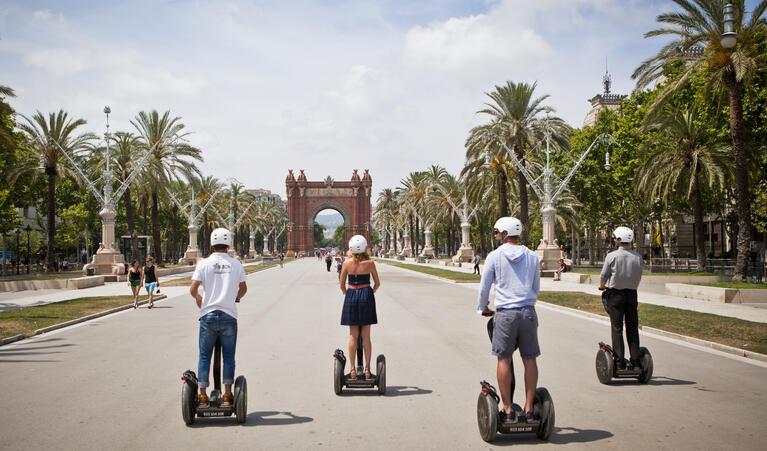 The perfect Segway
Want to learn about one of Barcelona's most famous parks while zooming around on a hip new mode of transport? Well then, you'll want to tour the city's Ciutadella Park on a Segway!
And don't worry, it doesn't matter if you have zero experience riding these electronic chariots. Everyone gets a quick intro to Segway operation and riding before the tour begins. Then, once you're suitably prepared, you'll shoot off into the park with your guide, and learn about the park's history. You'll also pass many local attractions like the Barcelona Zoo, the Cascada fountain, and the city's answer to Paris' Arc de Triomf. 
More fun than it has any right to be, a Segway tour is the perfect summer activity, and absolutely one of the best outdoor activities in Barcelona!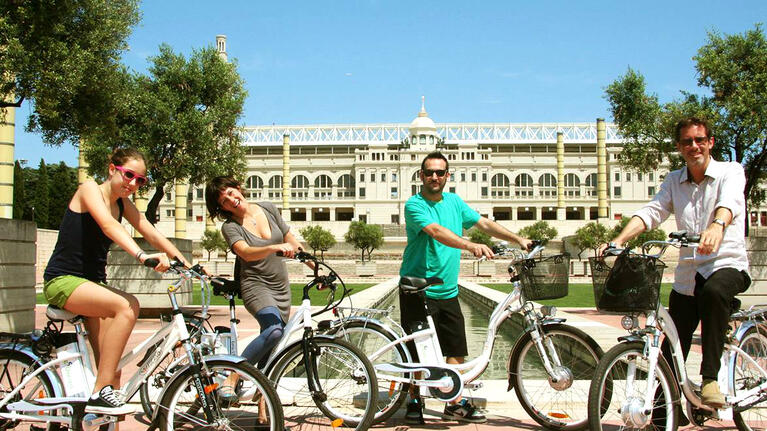 On your bike!
If you're feeling adventurous, or simply want to burn off the liters of sangria and tapas you've consumed over your vacation, why not take a two-wheeled tour of the city? 
Prepare for a mammoth three-and-a-half-hour trip, as your knowledgeable guide takes you around Barcelona. Explore the vibrant parts of the city tourists don't reach, ride past many of Gaudi's masterworks, and take a short break on the beautiful beaches while you rehydrate. It's a long ride, but well worth it, so be sure to pack a big bottle of water, some snacks, a hat, and a whole heap of sunscreen. 
Oh, and your camera; you'll need it to snap the city's magnificent sights. Be on the lookout for The Sagrada Familia, Old town, Barceloneta beach, and many more Grammable beauties.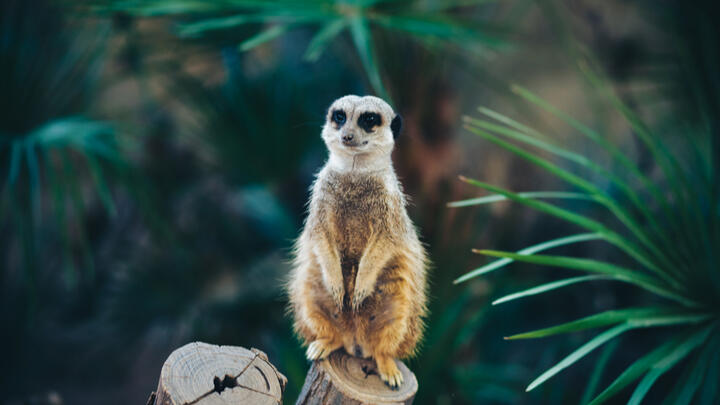 Zootopia IRL
You know who else likes outdoor activities? Animals. And you know where animals live? The wild. Well, usually, because if you visit Barcelona Zoo, you'll get to hang out with 2,000 of the lovely critters!
Head to Parc de la Ciutadella, and you'll find the zoo. Then, once inside, you'll get up close and personal with lions, tigers, lizards, penguins, giraffes, elephants, and many, many more animals! You can also learn about the zoo's conservation efforts, and attend workshops and guided tours if you want to hear from the experts. 
And that's our list of the best outdoor activities in Barcelona! Looking to spruce up your itinerary with some more fun? Those with a stranger side may appreciate our guide to quirky Barcelona! Looking to squeeze some pennies? We've found the best cheap things to do in the city. Or, if you fancy getting out of the city and seeing the beautiful scenery nearby, check out our guide to day trips outside Barcelona! Until next time, adventurers.