You need a vacation this year. After the past two years, everyone does. Why not try Boston, one of America's most historic cities? No matter what time of year you plan on traveling, there's so much to see and do. Here's our guide to the best time to visit Boston, catered just to you!
Including:
Summer sun and fun
Fall predictions and plans
Winter chills and thrills
Spring air and activities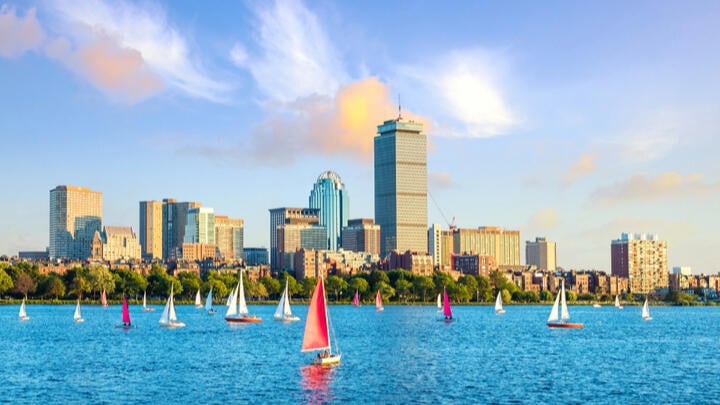 Boston's weather in summer
If you're one for brilliant sun, warmer weather, and slathering on the sunblock, summer's the best time to visit Boston!
Depending on the month, you're looking at highs from around 77-82°F to lows of around 59-66°F. That's some solid, short slash skirt weather, so pack your sunnies and plenty of airy clothes!
As for rain, you're looking at an average of 6-8 days per month, so maybe pack an umbrella in case you're not lucky!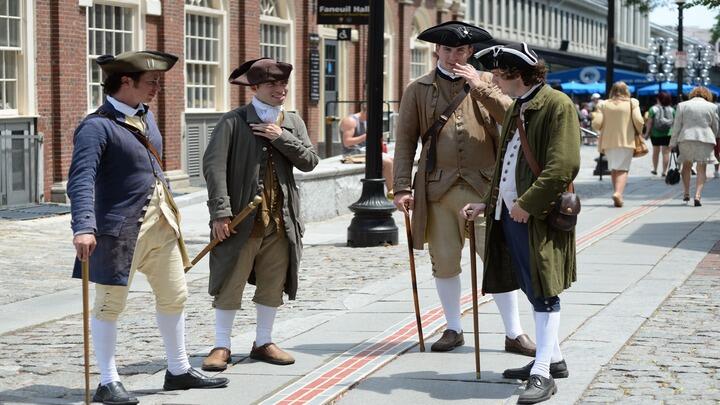 Things to do in Boston over the summer
So, what to do with all that fine summer weather? Make the most of it with some fantastic outdoor activities! 
See all the sights and sounds the city has to offer with a trolley tour of Boston! You'll see great views of the city and tick off all the sightseeing attractions on your itinerary in one fell swoop! Boston's CityView Trolley tour lets you see all the top attractions, popular shopping destinations, museums, and more. All while you sit back, breeze running through your hair in a comfy chair. The onboard guide will weave you tales of the city's history as you go, and you can even hop off to get up and close at some places.
Prefer your cultural journey on foot? Take a walking tour of the Freedom Trail. Actors play the role of the trail's key personnel, dazzling you with bite-sized nuggets of history as you walk the famous red-brick road. And you'll pass many of Boston's most historic landmarks like the Massachusetts State House and the Old South Meeting House, where the Boston Tea Party used to meet in secret. 
How about something less historical? Try a trip to Franklin Park Zoo. With thousands of species to meet, it's the perfect place for kids and big kids alike.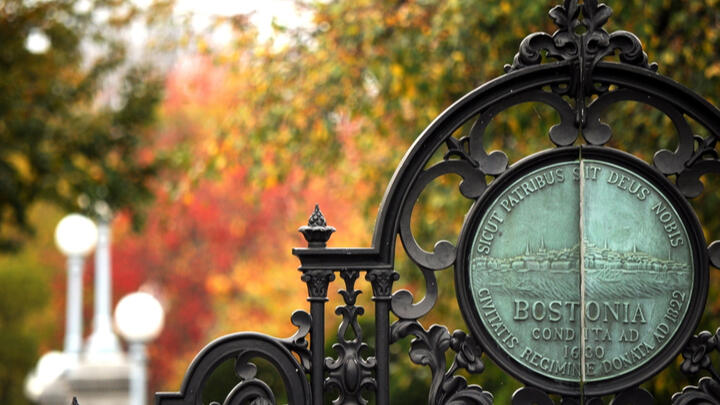 Boston's weather in the fall
If you prefer to complement your summer days with a warm jacket, fall is the best time to visit Boston!
The temperature difference is much bigger here, with September's summer hangover leading to temperatures of 57-73°F, while November's winter prep leads to lows of 37-52°F. So, bear that in mind when you pack your bags!
Rain is similar to summer, so expect 6-8 days every month, and pack accordingly.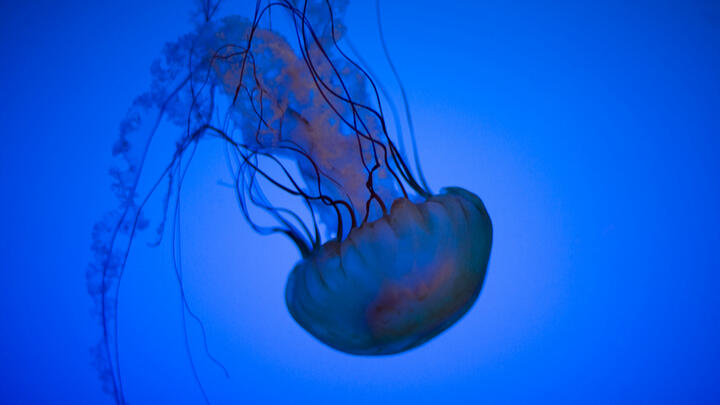 Things to do in Boston over the fall
With such a disparity in the temperature, let's look at a few options to cover our bases. 
For warmer days, why not hang out with some animals at the New England Aquarium? A world of underwater wonder awaits you, from Antarctic polar deserts to Caribbean reefs. Visit the harbor seals and watch them play, discover new and exotic species that call the Amazon home, or meet over 60 delightful penguins and learn about their colony. 
For the cooler days, why not take a tour of the famous Harvard University? Hosted by students, these tours take you inside and out of the famous campus, teaching you about what life is like at the college, and the famous faces that honed their craft there. 
When the chill starts to take hold, art lovers will adore the Museum of Fine Arts, Boston. Boasting over half a million pieces across four floors and dozens of exhibits, it's one of the world's best art museums. No matter your taste, you're bound to find something there to inspire you!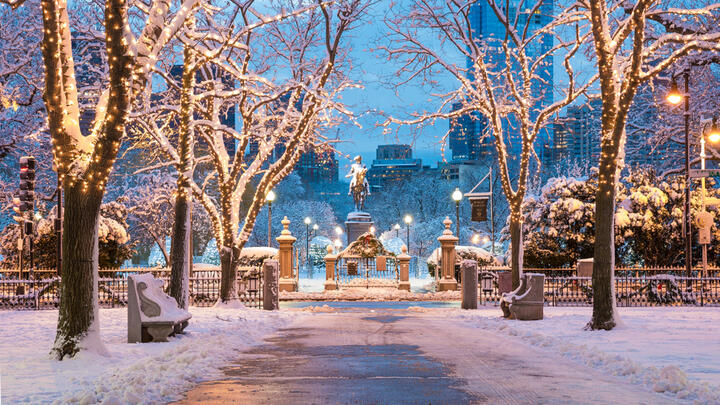 Boston's weather in winter
If you like the chiller days and indoor activities draped in cuddly coats, winter is the best time to visit Boston!
We're getting freezing now, so expect highs of around 37-43°F and lows of around 23-28. We're talking big wooly coats, mittens, hats, the whole shebang. Or just wear all your clothes at once. Your choice.
Expect a bit more rain this time, averaging around 7-9 days per month. Pack a raincoat or an umbrella, just to be safe.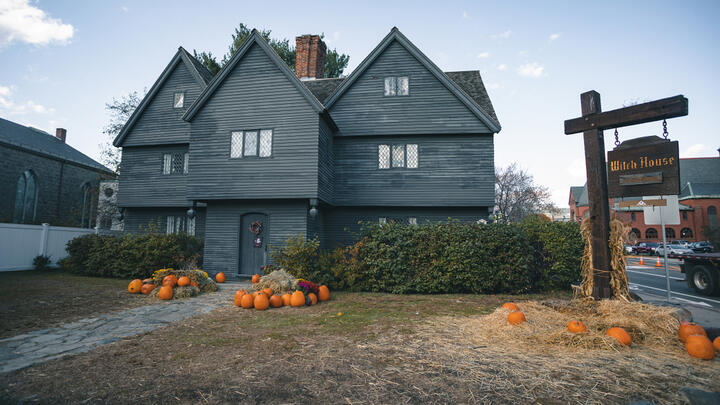 Things to do in Boston over the winter
Let's stay inside this time, shall we? Don't worry; Boston has some great indoor attractions too!
Want to learn more about Boston's most famous politician? Head to the JFK Presidential Library and Museum. Within, you'll discover artifacts, photos, and film footage across 25 large exhibits, giving you insight into the great man himself. See how Kennedy furnished the Oval Office, learn about the First Lady, and see how his campaign trail ended with the first live-broadcast presidential debate against Richard Nixon. 
Take the little ones on an adventure at LEGOLAND® Discovery Center. They can explore MINILAND®, a city made from 1.5 million multicolored bricks, see their favorite LEGO movie characters come to life at the 4D Cinema, or learn how to build masterpieces at one of the fun and informative workshops. 
Or, get spooky at the Salem Witch Museum, where you'll learn the dark history of the settlers and how fear and accusations snowballed into the witch trials that took so many lives.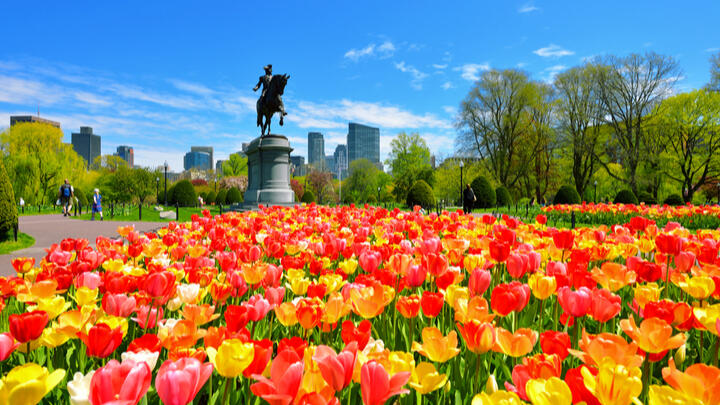 Boston's weather in spring
If you prefer cool breezes and sunshine, spring is the best time to visit Boston!
As you'd expect, there's quite a difference in temperature, depending on when you visit. Expect highs of 46-66°F, and lows of 30-50°F. Pack for winter if it's early spring, and for summer if it's late April/May. 
You might need an umbrella too, as you can expect an average of 8 days of rain each month.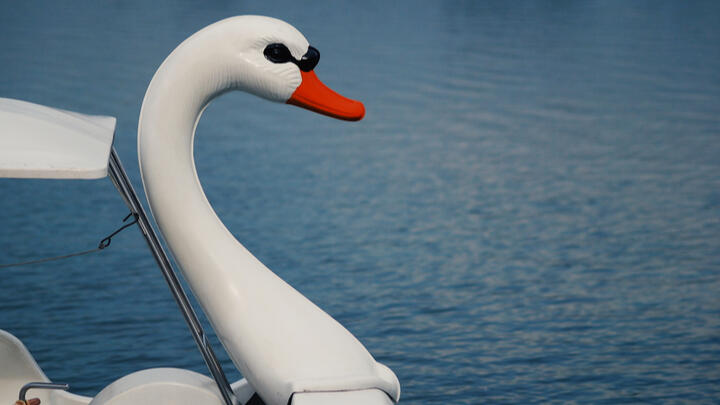 Things to do in Boston over spring
Like fall, we'll cover our bases with options for colder and warmer days. 
On colder days, try the warm embrace of Boston's Museum of Science. Housing over 700 interactive exhibits, a whole heap of dinosaur fossils, and the galvanizing Theater of Electricity (pun intended, of course), it's a great place for big and little kids to open their minds.
On cooler days, get the blood pumping by renting a bike and touring the city! It comes with a helmet, lock, and bike, so you have everything you need to forge your own path around Boston's beautiful landmarks!
Or, if the weather is fine, go take a picnic and relax and Boston Common. If you're with that special someone, rent out one of the famous Swan Boats and go for a romantic paddle!
That's our guide to the best time to visit Boston!