Cancun is an ideal destination for couples or groups of friends to visit. It boasts gorgeous beaches, crystal-clear blue waters, and tons of activities to keep the whole group entertained for days.
Whether you're headed to Cancun to kick back and relax or go full-throttle on a jet ski, you'll find that there's plenty of fun to be had. If you're looking for the best activities and landmarks to add to your itinerary, check out our list of Cancun must-sees, including...
Chichén Itzá and Valladolid
Swim with Dolphins and Sea Lions
Xplor Fuego Park
Columbus Sunset Dinner Cruise
Snorkel an Underwater Museum
Parasail Cancun
Tulum Express Tour
Shipwreck Snorkeling Experience
Paradise SubSee Excursion
and more...
 C

hichén Itzá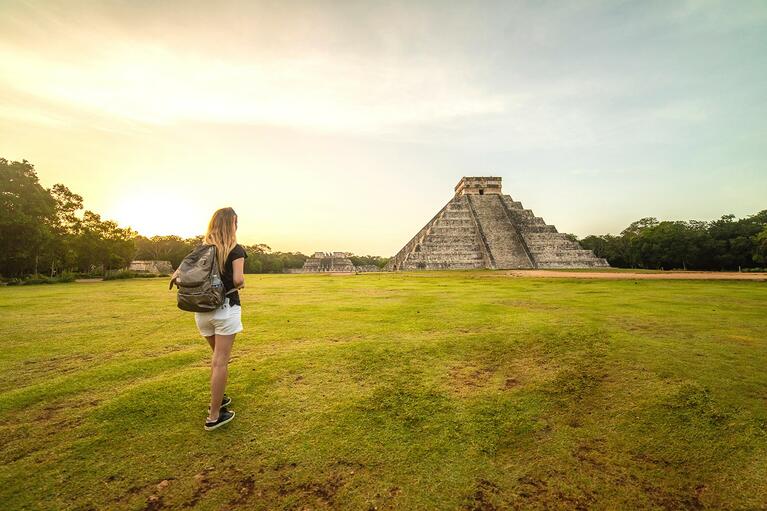 Chichén Itzá is one of the most famous Mayan temples in Mexico. It's definitely worth a visit to see the famed structure with your own eyes. Enjoy a self-guided tour of the area to take in the historical ruins. As you explore, you'll learn more about the Mayan's advancements in math, science, and architecture.
The temple is one of the most uniquely built historic structures in the area. After you explore Chichén Itzá, it's time for a typical Mexican buffet lunch at Hacienda Selva Maya followed by a cooling dip in the natural cenote Saamal where you'll have plenty of time for a refreshing swim.
On your way back to Cancun, you'll also stop at the colonial town of Valladolid where your guide will provide some top tips and leave you to explore its impressive architecture and quaint pastel-colored buildings.
Getting in: Chichen Itza, Cenote & Valladolid Day Trip tickets are included on Go Cancun pass as a premium option.
Swim with Dolphins and Sea Lions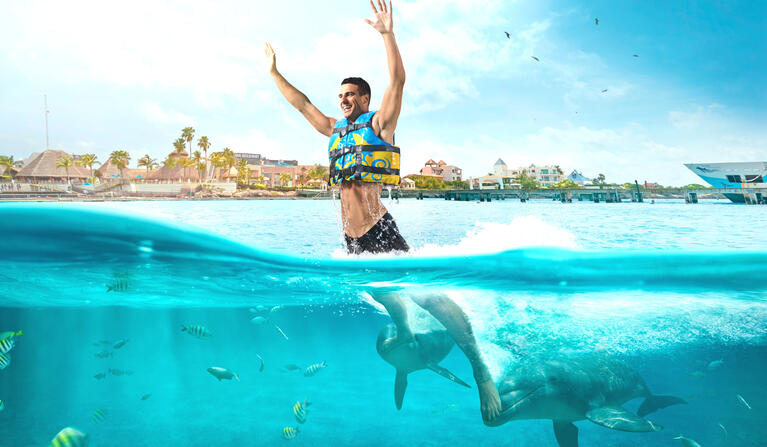 Dolphins, sea lions, and manatees are some of the coolest aquatic animals and you'll have the chance to swim and interact with all three! Hop in the pool, suit up in your life vest, and get ready for the experience of a lifetime. The dolphins will make you part of their performance.
You'll get handshakes, kisses, foot pushes and you may even get towed across the pool by their dorsal fin! It's truly an incomparable experience. On top of that, you'll have full access to Royal Garrafon Park, a gorgeous eco-park complete with pools, VIP lounges, and beautiful views of nature.
Getting in: Royal Swim VIP Plus at Royal Garrafon Park tickets are included on Go Cancun pass as a premium option.
Xplor Fuego Park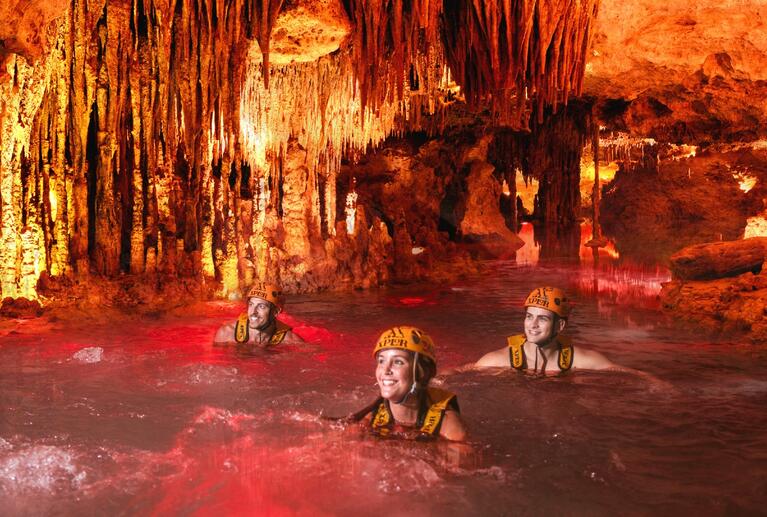 When the sun sets in Cancun, the adventure is only just beginning. Xplor Fuego is a nighttime excursion at Xplor Park in Cancun. The park is lit up by sparklers to guide you through the different adrenaline-inducing activities. Commandeer your own amphibious vehicle and charge through the jungle. Climb into the treetops and zipline as the sun goes down. The eco-park boasts tons of cool caverns and underground rivers to explore as well. It's a great place to go with a group of friends to test your bravery!
Getting in: Xplor Fuego Park All-Inclusive Admission tickets are included on the Go Cancun pass as a premium option.
Columbus Sunset Dinner Cruise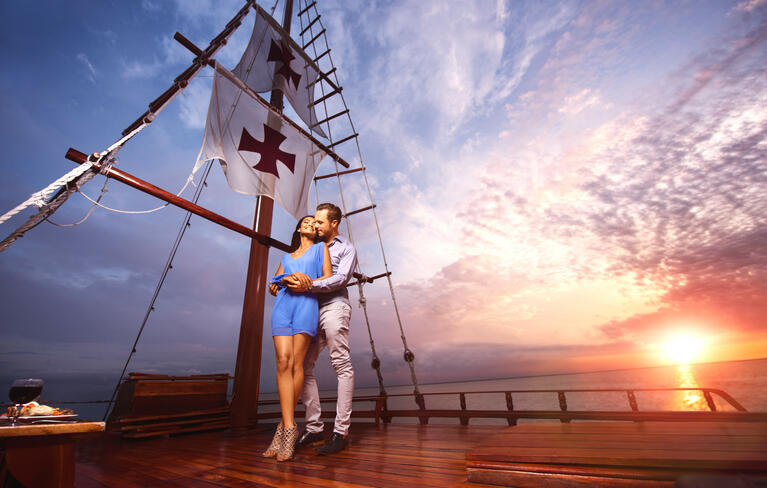 This one is perfect for couples in Cancun looking for a romantic night out. Cruise around the lagoon as the sun sets and enjoy a relaxing evening together. The cruise is complete with a 3-course steak and vegetable meal with delectable desserts. Soak in the sights and dance to the music provided by a live saxophone band.
Getting in: Columbus Romantic Dinner Cruise tickets are included on Go Cancun pass.
Snorkel an Underwater Museum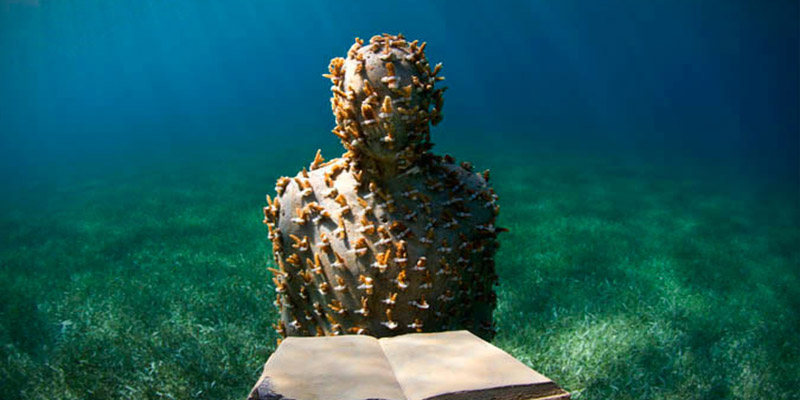 This isn't your typical trip to the museum. Journey out to Paraiso Nizuc for a once in a lifetime experience under the surface. The Underwater Museum is a collection of 16 unique statues the reside below sea level off the coast of Cancun. Hop aboard a motorboat and head to the reef! Aside from this underwater sculpture garden, you'll also see lots of local fish and marine life. You'll have a great exploring this one-of-a-kind museum.
Getting in: Underwater Museum Snorkel at Paraiso Nizuc tickets are included on Go Cancun pass.
Parasail Cancun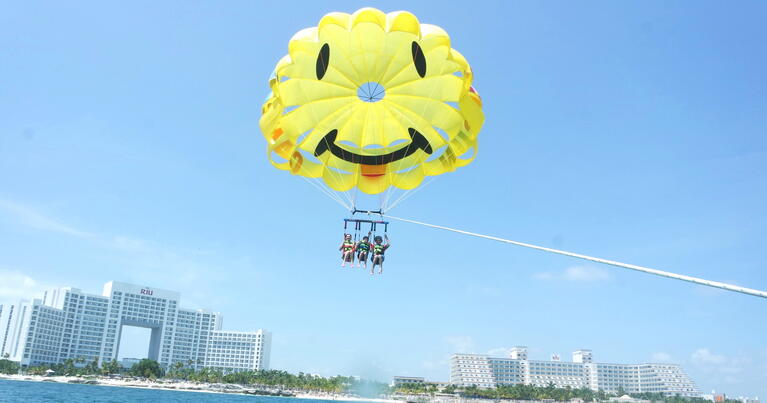 There is really no better view of Cancun than the one you'll get from a personal parasailing trip. If you've been parasailing before than you know the thrill of the ride. If you haven't, it's definitely something you need to add to your bucket list. It's the only way to experience what it's like to fly! Once you're strapped into the safety gear, you'll take flight from the back of the boat.
Glide through the air over the crystal blue water and see the gorgeous beaches from the highest point. If you're brave, you can even choose to have the captain dip you in the water at the end of your ride.
Getting in: Parasailing Adventure in Cancun tickets are included on Go Cancun pass.
Isla Mujeres Adventure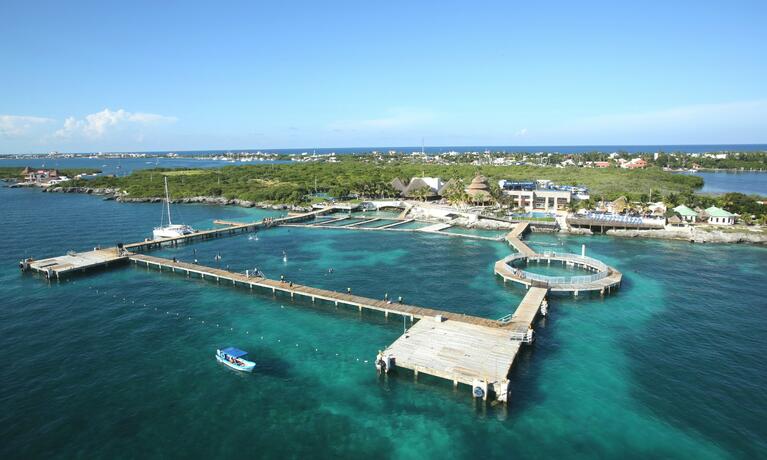 Isla Mujeres is a small island located 20 minutes off the coast of Cancun. While the island is only 10 miles long, there's plenty to see and do here. For starters, you'll find some of the best white sand beaches in Isla Mujeres. The island exudes a vibe of relaxation and enjoyment. Spend the day at the Beach Club where you'll have access the pool and all of the clubs amenities. Once you've lounged to your heart's content by the pool or at the beach, grab a bike and explore the island fully.
Bike up one of the many cliffs for picturesque views of the island the coast of Cancun. If you pedal into the heart of downtown Isla Mujeres, make sure to stop at a few of the local-owned shops and pick up souvenirs.
Getting in: Isla Mujeres Discovery Sail tickets are included on Go Cancun pass.
Tulum Express Tour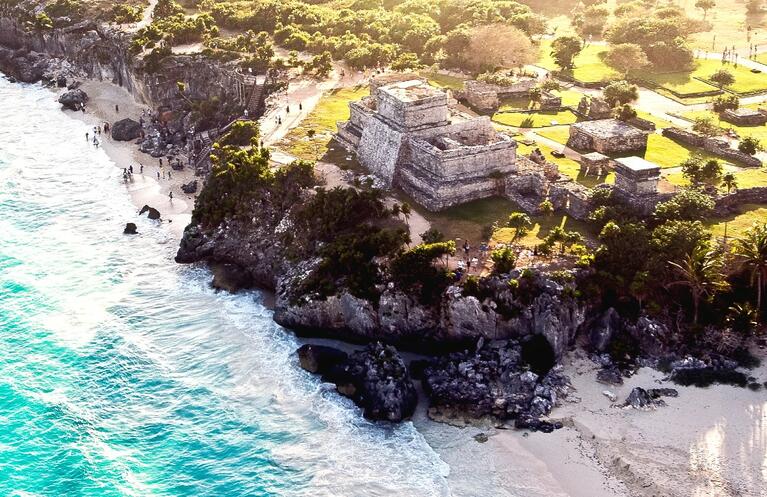 Cancun is full of beautiful beaches and tons of activities, but that's not all there is to it. There are many ancient Mayan temples and ruins in the surrounding areas that serve as a large part of Mexico's history. Journey to nearby Tulum to see some of the ruins for yourself.
Your tour guides will take you to some of the most notable sights and provide a background of their importance. You'll learn more about the Mayan civilization and how it shaped so much of what we know today. Once you've had your fill of the temples, take some time to explore the beaches. Relax on the coastline or take a leisurely walk up to the cliffs for unbeatable views.
Getting in: Tulum Express Tour tickets are included on Go Cancun pass.
Shipwreck Snorkeling Experience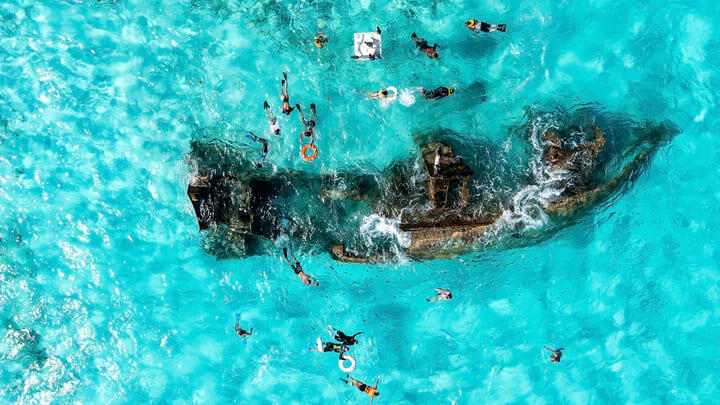 Don't miss the opportunity to snorkel over the only shipwreck site in Cancun. Whether you're an expert swimmer or a newbie, this is perfect for adventurers of every skill level. Once aboard the boat, you'll head out to reefs that are only 5 minutes off the coast for two hours of uninterrupted snorkeling exploration. Start off at El Meco, the best-preserved reef on the Great Mayan Reef. As you swim around, you'll see colorful fish, local marine animals, and maybe even sea turtles.
Your next stop will be the Underwater Museum, where you can admire the 16 different statues that reside under the water. And of course, save the best for last! The final stop of your snorkeling adventure will be at the shipwreck site. You'll be able to swim over the ship and explore the ruins of the wreck below.
Getting in: Reef, Turtle, and Shipwreck Snorkeling Tour tickets are included on Go Cancun pass.
Paradise SubSee Excursion
Hop aboard this half-boat, half-submarine hybrid for a unique ride in the water. The submarine-like vessel will allow you to see all the wonders of the water without having to get wet. The SubSee will take you past gorgeous reefs and the Underwater Museum. The guide on board will point out notable structures and local fish as you cruise by.
Getting in: Paradise SubSee Excursion tickets are included on Go Cancun pass.
Shopping in Playa Del Carmen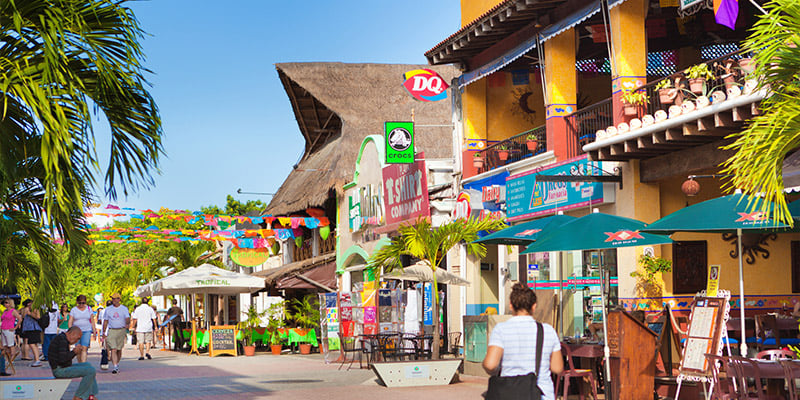 One of the most famous spots in Playa Del Carmen is lively Fifth Avenue. The 22-block shopping oasis is full of popular restaurants, souvenir shops and activities. Head down to Playa del Carmen from Cancun for a day full of exploration. Your tour guide will bring you to all the best shops, from locally-owned craft shops to name-brand stores like H&M. There's an endless amount of stores to visit, so shoppers will absolutely love this trip.
Even if shopping isn't your ideal vacation activity, this is still a great tour to take - Fifth Avenue is more than just stores and restaurants! There are a few different public parks and beaches that line the street that are all easy to get to.
Getting in: Shopping in Playa Del Carmen Tour tickets are included on Go Cancun pass.
 
Save on Admission to Popular Attractions
Regular admission to a number of these attractions is available on the Go Cancun Card. Choose as you go from 20+ Cancun activities and save on combined admission vs paying at the gate. See all available passes and Cancun-based attractions – Learn more.