Swap your snow boots for your flip-flops and your scarfs for your bikini bottoms by spending Christmas in Cancun. With sands so white you could easily mistake them for snow, Christmas is one of the busiest times of the year on Mexico's Caribbean coastline.
However, this gives the resorts of the hotel zone a phenomenal atmosphere, whilst the glorious high season weather means nothing is off the menu when it comes to attractions.
Add to this a platter of feast days and special events and you've got a festive season like no other! Here's our guide to everything going on at Christmas in Cancun and the surrounding area.
Early December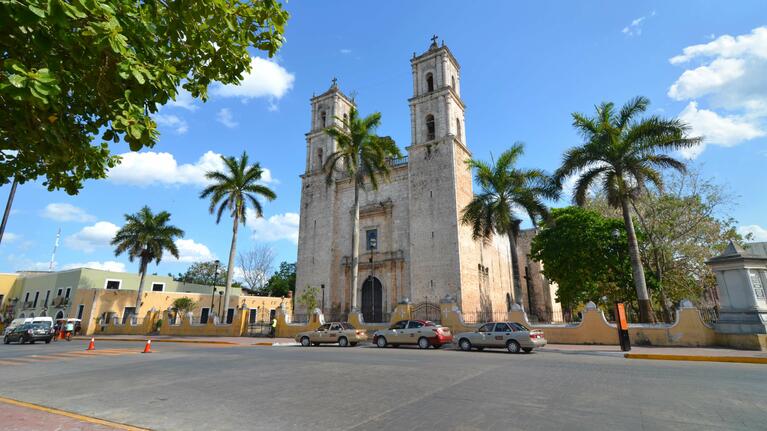 In this devoutly Catholic country, the Christmas period doesn't begin with December 1, but the first day of advent, four Sundays before Christmas Day. Traditionally seen as a time of preparation, churches such as Iglesia de San Servacio in the old quarter of Valladolid sparkle with nativity scenes and candles, echoing the lights which add another layer to the buzz of Cancun's hotel zone.
Just 45 minutes away from Valladolid stands Chichen Itza, one of the most important Mayan sites in the entire Yucatan. Immortalized on a hundred T-shirts and as thousands of souvenir models of all sizes, it contains the impressive El Castillo pyramid, a structure perhaps even more impressive today than when it was built 1600 years ago.
Las posadas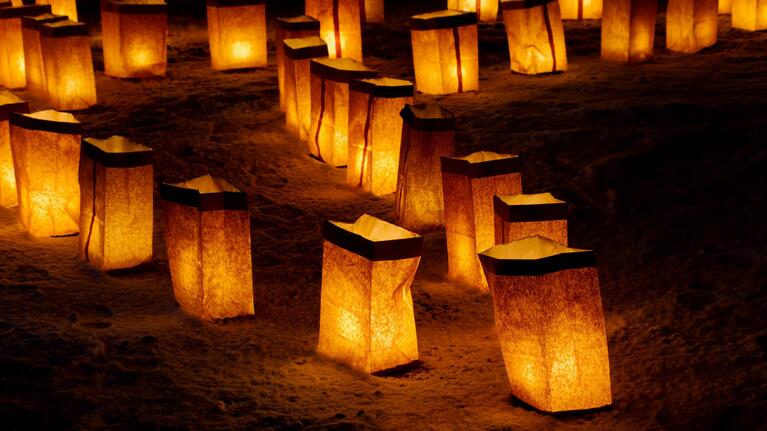 The next big marker is Las posadas, beginning on December 16. It is a nine day event typified by candlelit evening processions through the streets of Cancun. Residents dress up as the Holy Family, and seek a place to stay for the birth of Jesus. After being rejected from entering two homes, as in the Bible accounts of the birth, they are welcomed into the third, where a party with food, drink and pinatas are often evident.
Homes are decorated with red-leaved poinsettias – native to Mexico – and other evergreen plants. In addition, children cut the sides of paper bags into a variety of shapes that are then illuminated by candles – a little like a festive version of a jack o'lantern. They're called farolitos and are placed on windowsills and doorsteps.
Christmas shopping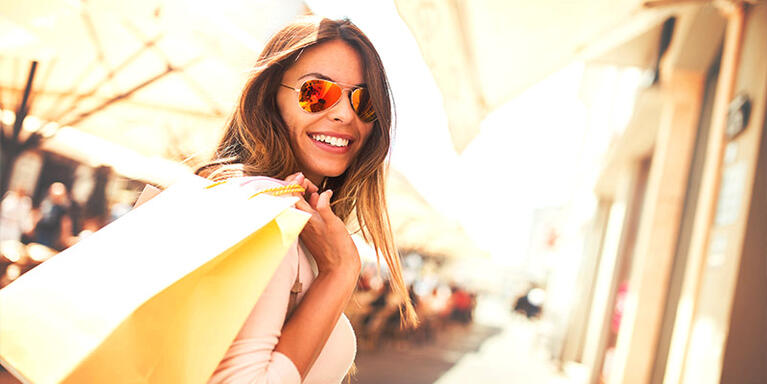 In between the nightly processions there's plenty of opportunity to explore the independent and big name stores that make up Cancun's retail spaces.
For souvenirs and other handmade items we'd suggest downtown's Mercado 28, followed by a trip to the boutiques of US-style mall Plaza Las Americas. Decked out in all its Christmas finery, it has a friendly rivalry with Kukulkan Plaza a short distance further south, whose elegant flat-domed ceilings provides the perfect spot for the free nightly performances from December 20 – 31.
Head to Punta Cancun (the Party Zone) for the best of the city's nightlife. Around 25 major clubs do their best to attract you, offering open bars, giant dancefloors and DJ sets that extend towards daybreak.
Nochebuena
Rather than December 25, it's Christmas Eve – or Noche Buena – the last day of Los Posedos which is the big day for family gatherings in Mexico. Children lead processions into their local churches, at which point the baby Jesus is placed in the manger of the nativity scenes.
Most people attend midnight mass with church bells ringing out and fireworks exploding to mark the Holy birth. The feasting continues long into the early hours of Christmas morning, so don't be surprised if some places are slower to open up than usual. It's also Christmas Eve when children receive some of their gifts, especially those from Papa Noel (Santa Claus).
When it comes to closures, you'll see nothing like the complete shut down that takes place on Christmas Day in the US or Europe. Generally speaking, resorts and attractions remain fully open, although it's well worth checking out individual places if you plan a Christmas Day visit.
Christmas Day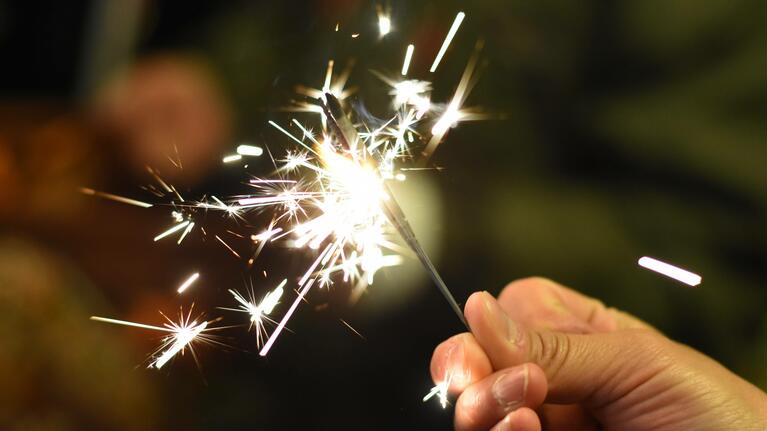 For a sense of the dishes enjoyed at this time of year in Cancun don't miss your chance to explore the city's puestos (market stalls) in search of the best seasonal street food. Christmas dinners usually begin with an oxtail soup containing beans and chilies. Bacalao (dried cod) and revoltijo de romerito (stewed greens with potato and dried shrimp) are also common.
These are followed historically by a suckling pig, although the US influence has made turkey and glazed hams much more common. Adults then set about consuming large quantities of ponche con piquete, a hot alcoholic drink flavored with seasonal fruits and cinnamon that's a little like mulled wine. Children get to play with luces de Belén, or Bethlehem lights, a type of sparkler.
Holy Innocents
Just a couple of days later, on December 28, comes one of Mexico's more unusual celebrations. Although it commemorates the massacre of the Holy Innocents by King Herod after the birth of Christ, it has become the Mexican version of April Fool's Day, with pranks played on those deemed 'innocent'.
Everyone seems to save their best tricks for the day, with newspapers and television programs also getting in on the action. Past stories have included reports that Catherine Middleton, Duchess of Cambridge, was leaving Britain's Prince William for a Mexican soccer star.
New Year's Eve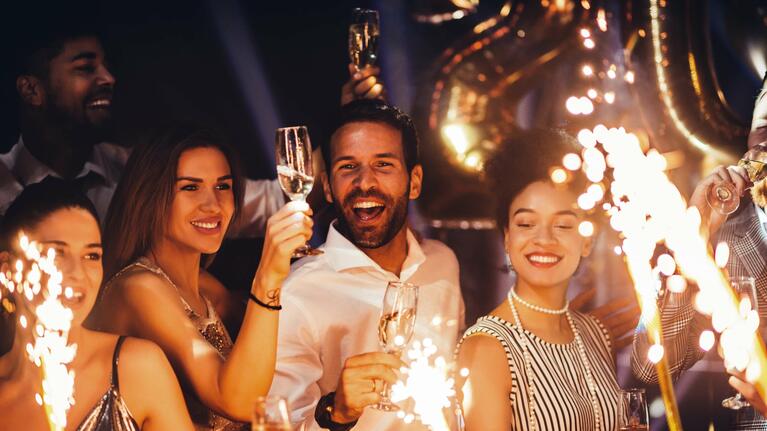 Christmas in Cancun continues into January with the Feast of the Epiphany on January 6. This is when many children receive the bulk of their gifts, just as Jesus was gifted the gold, frankincense and myrrh from the Three Wise Men.
But for most, the season ends on New Year's Eve. Celebrations take a number of forms, with dining out a particularly popular choice for the evening hours. As the clock turns towards midnight, many holidaymakers head to the bars and clubs, whilst still more await the fireworks which erupt over Cancun on the stroke of twelve.
Save at Christmas in Cancun
Packed full of special events and traditional insights, there's even more reason to visit Cancun at Christmas than at other times of year. For the most part your favorite attractions will remain open, so don't forget to do the sensible thing and travel with Go City. Do this and you'll make huge savings on admission costs to top attractions – it's really as simple as that!