One of Chicago's most popular destinations is the iconic Museum Campus. The can't-miss exhibits at Chicago Museum Campus are awe-inspiring and innovative. Home to some of the most prestigious museums and attractions in the country – let alone the city of Chicago – it's a must-visit for travelers young and old. So, if you're looking for things to do on the Museum Campus and nearby during your trip to Chicago, check out our list of the best local activities and attractions, including...
The Field Museum
Shedd Aquarium
Adler Planetarium
Grant Park
and more!
Save on Museum Campus Attraction Admission
Admission to many of these top Chicago attractions and activities and more are included on the Go Chicago Card. Choose as you go from dozens of top attractions and save up to 45% on combined admission vs. paying at the gate. See all available passes, attractions & prices – Learn more.
Things to do on the Museum Campus
Featuring a world-class aquarium, a renowned natural history museum, and a popular planetarium, the Museum Campus has more than enough to fill an entire weekend. Plus, there are plenty of additional things nearby to explore, like parks, art museums, shops, restaurants, and more.
The Field Museum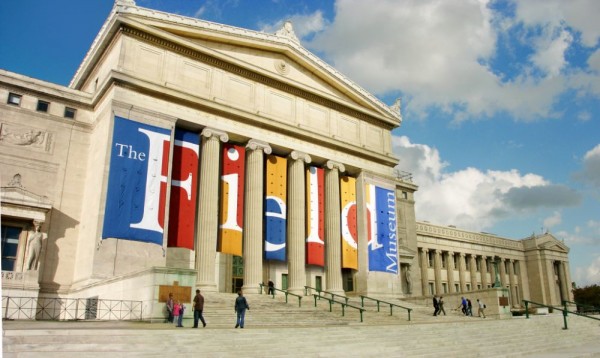 The Field Museum is an amazing institution, filled with objects, artifacts, and exhibits that cover practically the entire span of human history and beyond! Explore the Cyrus Tang Hall of China and learn more about the deep tradition that has spanned thousands of years in one of the world's most influential civilizations. Kids also love the "Underground Adventure" exhibit, where you explore the world from the perspective of a tiny bug! Getting In: Field Museum tickets are included on the Go Chicago Card.
Shedd Aquarium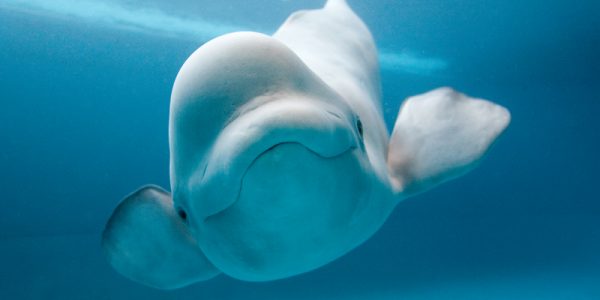 Explore one of the country's best aquariums in Chicago. With more than 32,000 creatures from across the globe, Shedd Aquarium's diverse exhibits charm visitors of all ages. See colorful tropical fish in Caribbean Reef, meet dolphins and beluga whales in the Abbott Oceanarium, and let the kids pretend to be penguins in the Polar Play Zone. Make friends with manatees, dolphins and more of your favorite aquatic creatures. Getting In: Shedd Aquarium tickets are included on the Go Chicago Card.
Adler Planetarium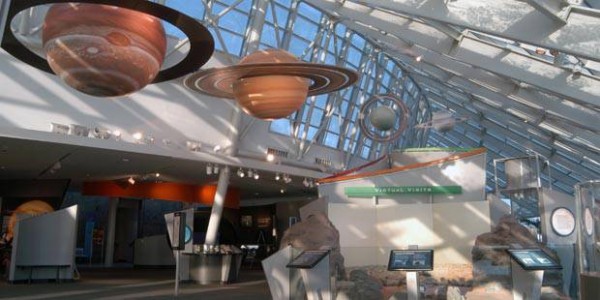 See the world in a whole new way at Adler Planetarium. For space lovers big and small, this beloved planetarium offers many temporary and permanent exhibits, shows, and special events. Some of their featured exhibits include Mission Moon and the Community Design Lab. Be sure to take in their new show "Planet Nine," too! The Universe is at least 91 billion light-years across, so there's an infinite amount of things to do and see here! Getting In: Adler Planetarium tickets are included on the Go Chicago Card.
Things to Do Near Museum Campus
Grant Park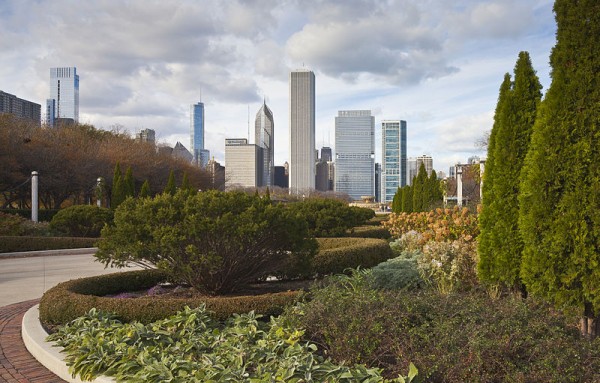 Located just a bit west of the Museum Campus is Grant Park, a massive urban greenspace where Chicagoans love to gather. There are open spaces for picnicking, strolling, or playing Frisbee, smaller cultivated gardens (plus the larger Lurie Garden further north), and the landmark Buckingham Fountain. Travel a bit more north and you'll hit Millennium Park, too, a place where many special events happen year 'round. Millenium Park is also home to the famous Cloud Gate sculpture - better known as The Bean. You can't miss a chance to Instagram that! Getting In: Access to Grant Park is free.
Art Institute of Chicago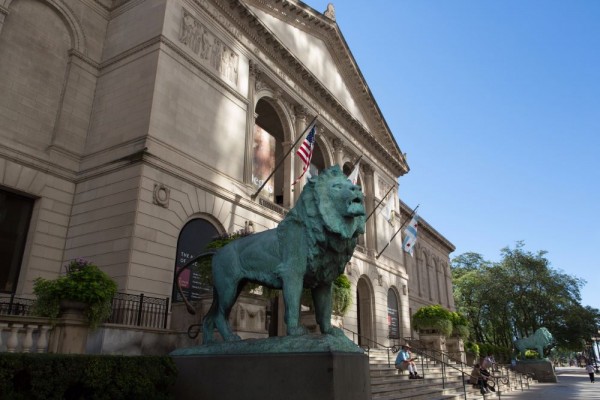 Consistently voted among the top museums in the world in TripAdvisor polls, the Art Institute of Chicago is an amazing institution filled with inspiring works of art. With well-regarded collections of photography, Impressionist paintings, ancient artifacts, and decorative arts, you'll find practically every artistic medium and genre here. And, from their famed Chagall windows to Grand Wood's American Gothic to Georgia O'Keeffe's Black Cross New Mexico, there are plenty of iconic works of art to peruse. Getting In: Art Institute of Chicago tickets are included on the Go Chicago Card.
Museum of Contemporary Photography
This small but engaging museum features primarily American photographers, often with a specific focus on Midwestern artists. There are also exhibits that feature incredible works by some of the most notable international photographers. You'll feel more of a gallery vibe here, and staff members are friendly and helpful. It's a nice little place to spend a bit of time if you're a photography buff.
Getting In:
Admission to the Museum of Contemporary Photography is free.
Soldier Field
Although primarily known as the home of the Chicago Bears, Soldier Field also hosts many of the area's biggest concerts and other events like international friendly soccer and family festivals. With a picturesque location on the water and its intriguing architecture, Soldier Field is also just a pleasant place to spend an afternoon or evening.
Getting In:
Admission to Soldier Field events and performances are separately ticketed and not included on the Go Chicago Card.
Remember to Save on Attraction Admission
There you have it - a few great recommendations for things to do at Museum Campus and nearby during your trip to Chicago. There is something captivating for the first timer and the returning visitor alike. Special exhibits and shows complement an impressive array of permanent exhibits at each of these three institutions, creating an ever-evolving educational experience. Don't forget that many of these great attraction options and more are included on the Go Chicago Card, where you can save up to 45% on combined admission vs. paying at the gate. We hope you consider adding a few of these fun options to your Chicago vacation itinerary.