Sometimes, going on vacation can be daunting - especially when it comes to food. Local cuisine can make or break a holiday, so it's good to know your options. Thankfully, Dubai has a large number of amazing restaurants that cater to every cuisine imaginable, so you'll never feel like you're missing out. These are our picks for the very best restaurants you absolutely must visit in Dubai!
Including:
Coya
BB Social Dining
Long Teng
21 Grams
Bagatelle
and more!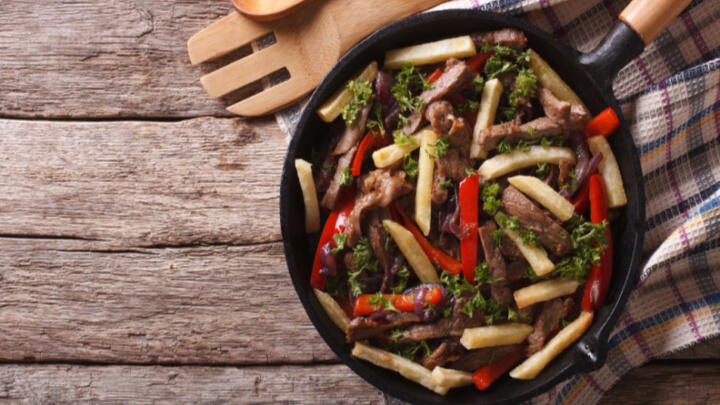 Coya
If you're looking for some delightful bites influenced by Latin American cuisine, go check out Goya. This Peruvian restaurant, which also borrows generously from Spanish and far Eastern cuisine, is well known around Dubai as one of the best in town. 
Visitors can expect great food and great service, all wrapped up in a lively atmosphere that peaks in the evening. Just bear in mind that all that good comes at a cost, so make sure you're flush and check their menu prices before striding in all confident. If you've got the dough, and the menu's for you, Coya is easily one of the best restaurants in Dubai.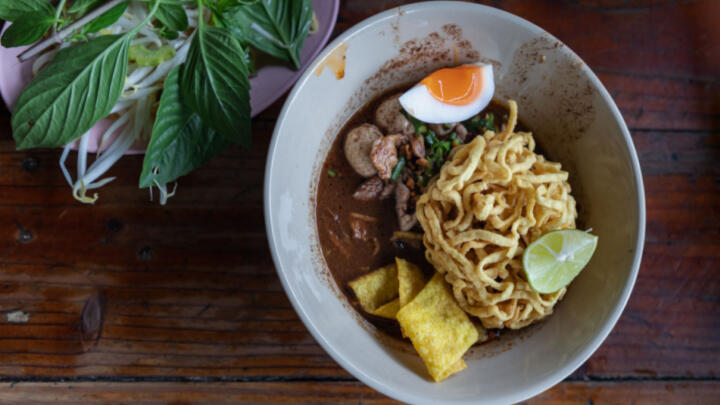 BB Social Dining
BB Social Dining feels like a joint teleported in from New York, thanks to its narrow-yet-tall three-floor structure. Step inside, glide up the staircase to your table, and sit down for some amazing fusion of Eastern and Middle-Eastern cuisine. 
You'll find crispy sprouts sitting right by truffle egg and kung fu wings on the menu, and you can pair all these weird yet wonderful combinations with a selection of delightful drinks, should you be parched.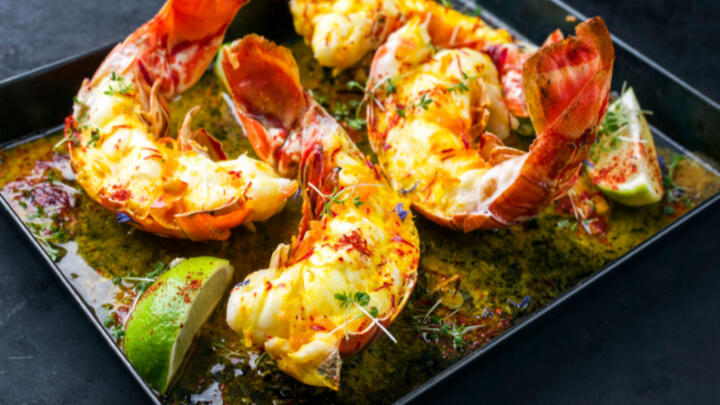 Long Teng
Hidden in plain sight among the Business Bay office towers, you'll find this wonderfully aquatic Chinese restaurant. Step inside Long Teng, and you'll feel like you've journeyed beneath the waves, thanks to its large aquarium of sea-living legends. 
Approach the aquarium, pick your dish, and then sit down to your delicious treat. The menu is packed full of authentic Chinese dishes, so if seafood isn't your jam, or picking your meal seems a little morbid, you can select one of the already deceased options and enjoy that instead. They have vegetarian options too, if you want to give the murder a miss.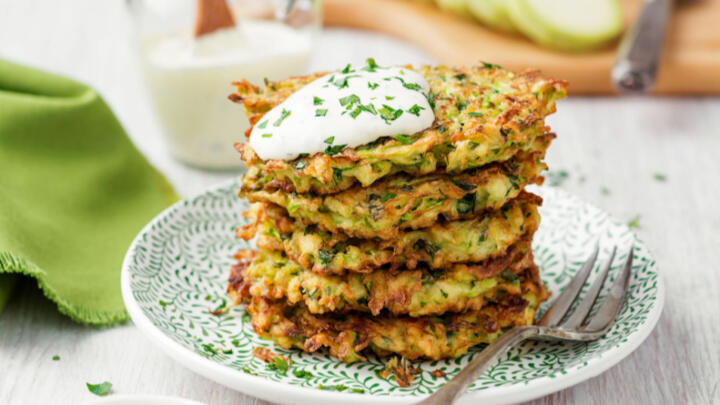 21 Grams
Balkan cuisine doesn't get a lot of love across the globe, which is a shame. A fusion of many different cuisines from nearby, its mix of meats, seafood, and baked delights doesn't get its due. But that's not the case in Dubai, thanks to 21 Grams. 
Enter the generous dining area and chow down on some delightful family recipes like zucchini fritters, wagyu beef stuffed patties, and a daily rotation of fresh fish. Grand.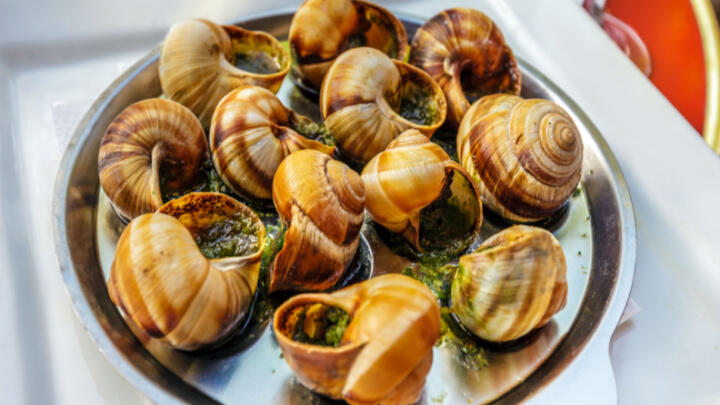 Bagatelle
Look for late-night French delights? Look no further than Bagatelle, which many consider one of Dubai's best evening hangouts. Though you can book earlier, head there when the sun goes down to make the most of your Bagatelle experience.
With a menu teeming with authentic French cuisine, including uniquely French oddities like snails and frogs legs, as well as a burgeoning drinks menu and live music throughout the night, it could easily be your one-stop shop for a perfect night out. Definitely one of the best restaurants in Dubai if you're looking for a lively time.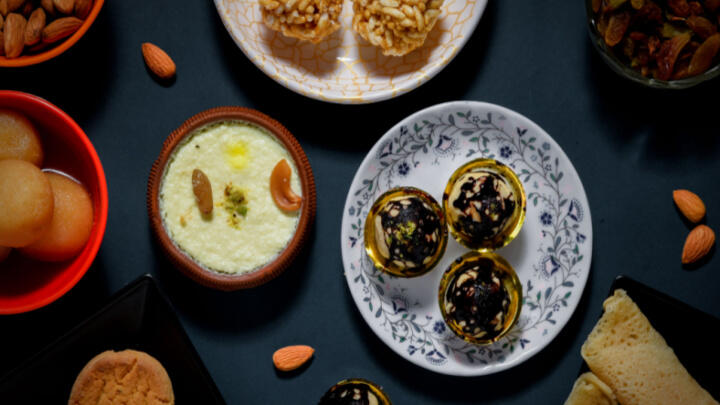 Masti
If you're in the market for a little Indian, head to Masti, which does the best South Asian dishes anywhere in Dubai. 
With meals designed by award-winning chef Prashant Chipkar, expect nothing but the best Indian cuisine, with small plates sure to tickle your spicy side. But this isn't your traditional affair, with each Indian mainstay given a very modern twist. Just when you thought you knew what to expect from a curry, Masti offers a delicious rug pull that will have you questioning reality itself. Or, well, maybe not reality. But your expectations of an Indian menu? Sure. 
Even the decor is delightful, thanks to the blue upholstery and giant hanging light bulbs. Dine like royalty while feeling like royalty. That's the name of the game at Masti.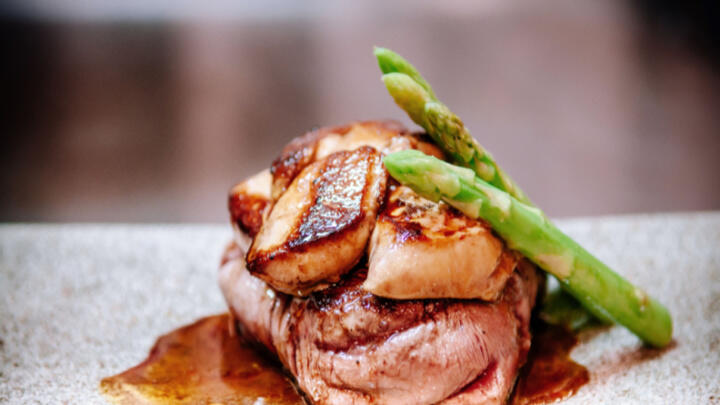 Armani/Ristorante
For Italian cuisine lovers, look no further than the classy, upmarket vibes on offer at Armani/Ristorante. Don't let the minimalist decor fool you - the menu is far from basic. 
With wonderful Dubai twists on classic Italian dishes, and each selection paired with a recommended wine, you'll have your pick from the likes of braised lamb ravioli, foie gras, blue lobster, and many more. 
If your bank account can handle it, we'd recommend the Tajima wagyu strip loin with black truffle mashed potato. Divine.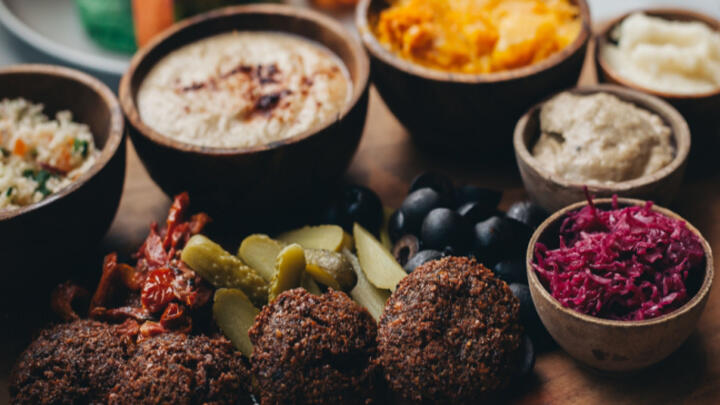 Al Beiruti
Al Beiruti caters to all your Middle-Eastern culinary desires, so if you want some authentic local food, you know where to go. 
Thanks to the all-day menu featuring breakfasts, mezze, grilled meats, and even a kids menu, you can enjoy Al Beiruti's delights from sun up to sun down. And, with the kitchen visible from your table, you can see the master chefs in action as they wrangle up your tasty treats. Expect plenty of hummus, shawarma, sausages, and Middle-Eastern takes on burgers, to name but a few.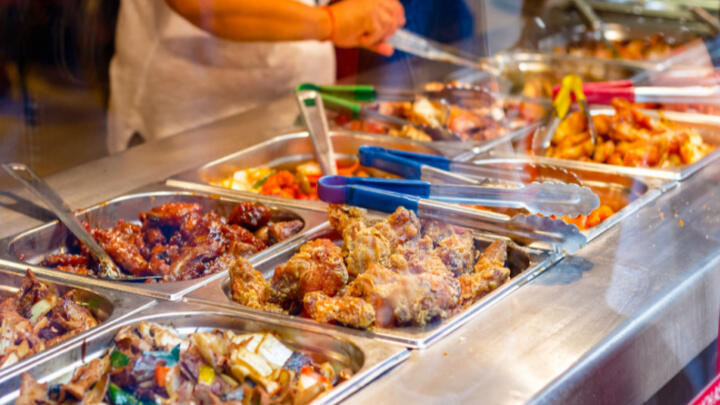 Bubbalicious
And finally, no list of the best restaurants in Dubai would be complete without a shout-out to everyone's favorite between-meal; brunch. Does Dubai do brunch? Too right it does. So why not check out the city's best brunch spot at Bubbalicious? 
Located in the Marriott's Westin Dubai Mina Seyahi Beach Resort & Marina, you'll find this delightful all-you-can-eat brunch fest. And their offerings are startling, to say the least. Lobster, curry, steak, Asian dishes, roasted meats, and much more fill the aisles, and you can have as much as you want. Not a bad way to start your day, ay? 
Those are our picks for the best restaurants in Dubai! With all that fuel in you, you'll be ready for all the amazing experiences Dubai has to offer. Looking for ideas? Why not check out Go City? With our All-Inclusive Pass or Explorer Pass, you can see all of Dubai's best bits when and how you want. There's so much to do, see, and experience that no matter what you decide to do, you'll love your time in the city!