From the icy slopes of Ski Dubai to the thrills and spills of Aquaventure Waterpark at Atlantis The Palm, to the high fashion shops of Dubai Mall straight up to the soaring altitude of the Burj Khalifa, you can see and do it all in Dubai. If you're traveling for the first time or making a return visit, we've pulled together a week in Dubai itinerary to help you get the most out of your trip. We've packed in a ton of exciting, family-friendly and individual activities for you to choose from in your five to seven days in the Emirate. This itinerary includes many popular activities throughout most of Dubai, organized by neighborhood, including:
The Palm: Cruises, Kayak tours, Paddleboating, Windsurf Lessons,...
Sheikh Zayed Road: Big Bus Dubai, Mall of the Emirates, & Ski Dubai
Dubai Marina: Beaches, RIB Speedboat Tour, & Sunset Dinner Cruise
Downtown Dubai: Burj Khalifa, Dubai Fountains, Dubai Mall, KidZania, ,...
Dubai Parks & Resorts: IMG Worlds of Adventure, LEGOLAND Dubai, Motiongate...
Dubai Creek: Dhow Dinner Cruise, Glow in the Dark Mini Golf, ...
CityWalk: Green Planet, Hub Zero, Mattel Play! Town, ...
Even if you're spending less than a week in Dubai and still want some ideas for your trip, check out our one day in Dubai stopover, two days weekend in Dubai, or three days in Dubai itinerary.
Save On Attraction Admission
Many of the popular attractions in this itinerary are included on the Go Dubai Card. You can get admission to many of Dubai's top attractions with the Go Dubai Card, which helps you save up to 55% on combined admissions prices vs. paying at the gate. Remember, this week in Dubai itinerary is just one of many ways to experience the area. Depending on how many attractions you'd like to visit per day and which areas of Dubai you want to explore, this itinerary could fit into 5 days in Dubai, or you could stretch it easily extend it to fit 7 days. The Go Dubai Card gives you the flexibility to create your own itinerary, so you can choose from dozens of popular attractions and create a vacation that's perfectly suited to your own interests.
The Palm Itinerary Attraction Options
 Dubai Palm Cruise Tour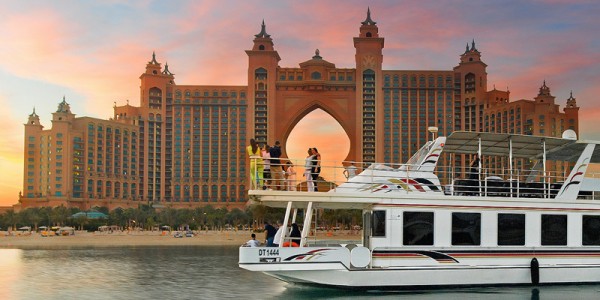 Explore a completely man-made archipelago, the Palm Jumeirah, while aboard a one-hour cruise around the inner circle of the Palm. You'll get unbeatable views of Dubai and the exclusive Palm Jumeirah from the water while your tour guide tells you all about the area's unique history, ongoing projects, and vision for the island – one of the most iconic architectural masterpieces. Getting In: Dubai Palm Boat Tour tickets are included with the Go Dubai Card.
Aquaventure Waterpark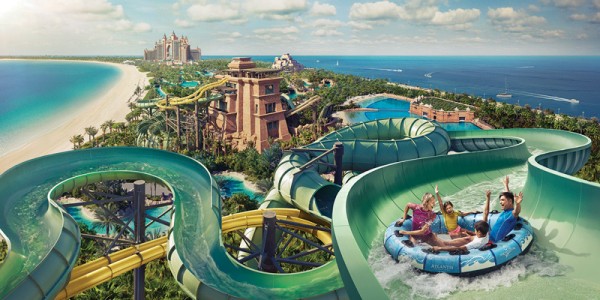 Next, head to Atlantis the Palm, where you'll get to experience the luxury of a world-class resort alongside the excitement and adventure you always dreamed of for your ideal vacation. Spend at least a few hours at Aquaventure Waterpark to get in some much welcome cool fun (some people decide to stay here for an entire day). It's the perfect destination for families, offering a wide variety of rides and slides that are sure to be a blast. After you've finished exploring the rides, head to the beach to kick back and relax. Getting In: Aqauventure Waterpark Dubai tickets are included with the Go Dubai Card.
Lost Chambers Aquarium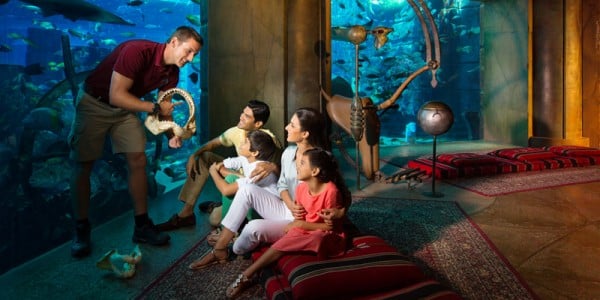 This distinctive aquarium offers a unique spin on the idea of an aquatic habitat -- they re-imagine the lost world of Atlantis under the sea, and showcase this mythical city the way it might be if you were to walk through the halls of a sunken palace. Explore ten themed chambers which highlight different sea creatures, ranging from the exotic to the quotidian. See thousands of creatures from an up close and personal perspective, including jellyfish, stingrays, sharks, and more. Be sure to also check out one of their hourly Myth Tours (included with your admission) that showcases the stories and legends behind this imaginative attraction. Getting In: Lost Chambers Dubai Aquarium tickets are included with the Go Dubai Card.
Watersports with SeaYou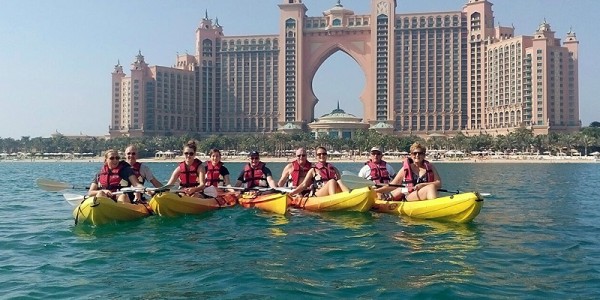 Start your morning early with a sunrise paddle board lesson, where you'll learn the basic techniques of balance and safety before you head out for a paddle around the Palm and back. Or opt for a more intensive windsurfing lesson as you ride the waves. It's one of the most exciting ways to explore the waters of the Palm, and you'll learn a lot. If you prefer, take on a more leisurely pace with a two and a half hour easy, guided kayak tour around the Palm. Don't forget the sunblock! Keep in mind that these attractions are closed during the hottest months of the year, so be sure to check in advance of your visit what will be open during your trip. Getting In: Paddle-boarding, windsurfing, and kayaking tours are each available with the Go Dubai Card.
Sheikh Zayed Road Itinerary Attraction Options
Hop-on Hop-off Big Bus Dubai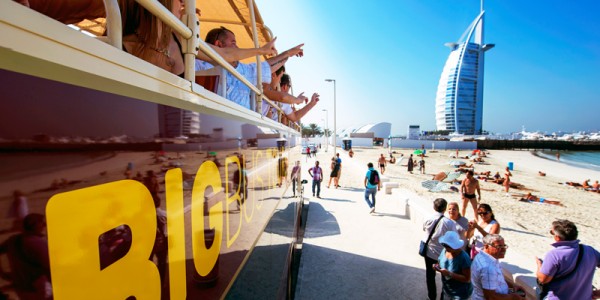 You should spend at least one day in Dubai with a journey down Sheikh Zayed Road, Dubai's main artery connecting almost every part of the city. Take a bus tour to fully appreciate the range of attractions and landmarks that populate this busy road. A hop-on hop-off option is ideal for visitors to Dubai, because it allows you the freedom to customize your trip based on your interests. Plus, there are three routes to choose from, so you'll get the maximum exposure to the city. Some of the sights you'll see include the iconic Burj Khalifa, Dubai Fountain, Spice Souk, CityWalk, Mall of the Emirates, and more. Getting In: Hop On Hop Off Big Bus Dubai tickets are included with the Go Dubai Card.
Ski Dubai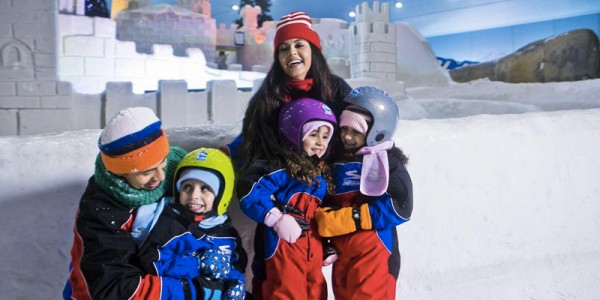 Another delightful way to cool down in Dubai is by heading to a ski resort -- seriously! Hit the slopes at the Middle East's largest indoor ski resort and the world's first indoor black diamond run at Ski Dubai. Fascinatingly, it's located adjacent to the Mall of the Emirates itself, so you'll feel like you've truly stepped into another world. With five slopes of varying steepness for skiing or snowboarding, sled and toboggan runs, and an ice cave, Ski Dubai offers fun for the entire family. When you've finished your snowy activities, take some time to seek out the park's wild inhabitants: some gentoo and king penguins that you'll see waddle around throughout the day. Getting In: Ski Dubai tickets are included with the Go Dubai Card.
Mall of the Emirates
This mega mall features hundreds of shops, from high end to affordable, restaurants, a 4D cinema, and many other attractions. It's a great place to souvenir shop, as well as to pick up some exotic gifts for your friends and family (or for yourself, of course!). Take advantage of the wide variety of local and Western-influenced cuisine to choose the perfect place for lunch, and perhaps pop into a film. It's also right on the Big Bus line, so it's easy to get to and fun to explore. Getting In: Entry to the mall is free, however most attractions at the Mall of the Emirates are separately priced and are not included with the Go Dubai Card.
Dubai Marina Itinerary Attraction Options
Stroll the Beaches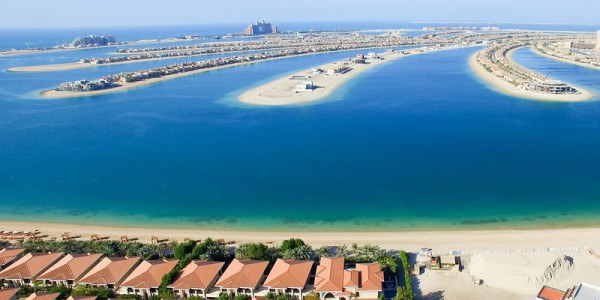 Dubai Marina is one of Dubai's most beautiful residential and commercial areas, with gleaming skyscrapers, five-star hotels, public and private beaches and an offering of global cuisines at your fingertips. Spend another one of your 7 days on your itinerary exploring this area of the city. Enjoy a walk down Jumeirah Beach Residence, stopping to savor any of the many restaurants and shops along the way. Breathtaking views of the Arabian Gulf can be enjoyed from the public beach down JBR as you enjoy a traditional Arabic coffee or tea and ice cream. Getting In: It's free to walk along the public beaches in Dubai.
Rib Speedboat Sightseeing Tour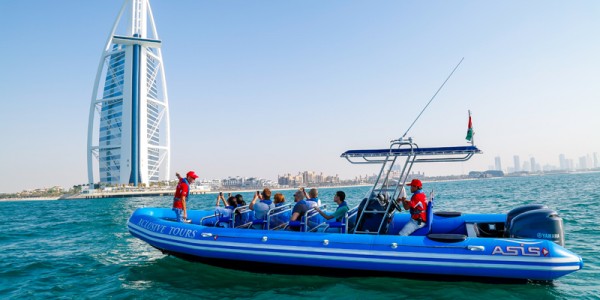 Hop aboard a Rib Speedboat for the ultimate in exciting tours! Jaunt around the waters surrounding the Palm, Atlantis, Burj Al Arab, and Lagoon and enjoy live commentary of these top Dubai Marina sites It's a great way to get out on the water and have fun (and cool off from the desert heat), all while learning more about the amazing cultural heritage of Dubai. You'll emerge from this exhilarating 90-minute excursion feeling like an expert on the sights and sounds of Dubai Marina. Getting In: Dubai Speedboat Tour tickets are included with the Go Dubai Card.
Sunset Dinner Cruise - Dubai Marina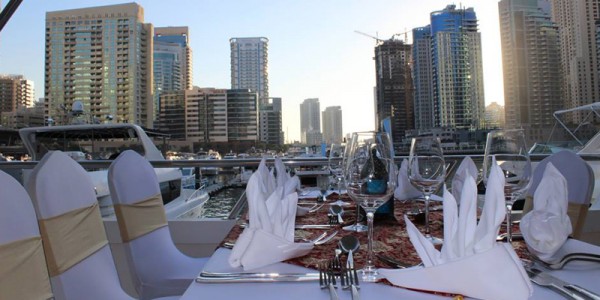 Fully relish in the evening with a two-hour upscale cruise as the sun sets on an Xclusive Yachts Dinner Cruise. Gaze at the glimmering lights off the Marina's buildings and landmarks as you partake in a five-star buffet, from the luxury Address Marina hotel. It's the ultimate in dining luxury, plus it offers a charming sightseeing opportunity. Experience what a luxe vacation in Dubai can truly be like on this cruise. Getting In: Dubai Sunset Dinner Cruise tickets are included with the Go Dubai Card.
Downtown Dubai Itinerary Attraction Options
Burj Khalifa - At The Top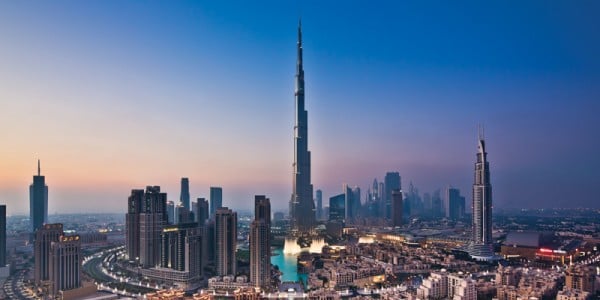 Of course, we can't let you leave Dubai without seeing the most iconic building in the Middle East. As you journey up more than 140 floors up the world's tallest building for a panoramic view of the city from At The Top At the Burj Khalifa, don't forget your camera! You can enjoy the dynamic architecture of this global city and then take in the Dubai Fountain Show from a prime viewing position. Getting In: At The Top - Burj Khalifa tickets are included with the Go Dubai Card.
SWITCH Restaurant
Once you've worked up an appetite from shopping, head to SWITCH Restaurant to try their special Camel edition menu. From burgers to camel spaghetti or camel milk drinks, you won't want to miss this Arabian Gulf delicacy. No trip to Dubai is complete without trying some camel.
Dubai Parks & Resorts Itinerary Attraction Options
IMG Worlds of Adventure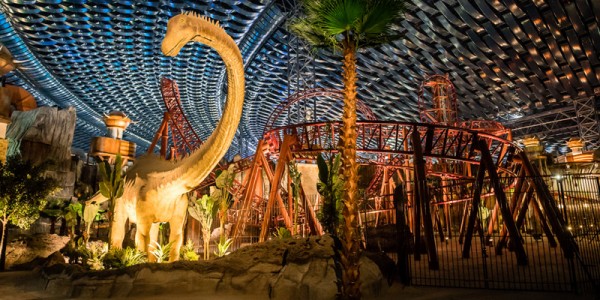 You simply must visit IMG Worlds of Adventure on your week in Dubai. It's the world's largest indoor theme park with five amazing Adventure Zones to explore. You'll get to enjoy everything from imagined worlds by Cartoon Network™ and MARVEL to fascinating complexes exclusive to this park, includingLost Valley – Dinosaur Adventure, IMG Boulevard®, and The Haunted Hotel. Getting In: IMG Worlds of Adventure tickets are included with the Go Dubai Card.
Motiongate Dubai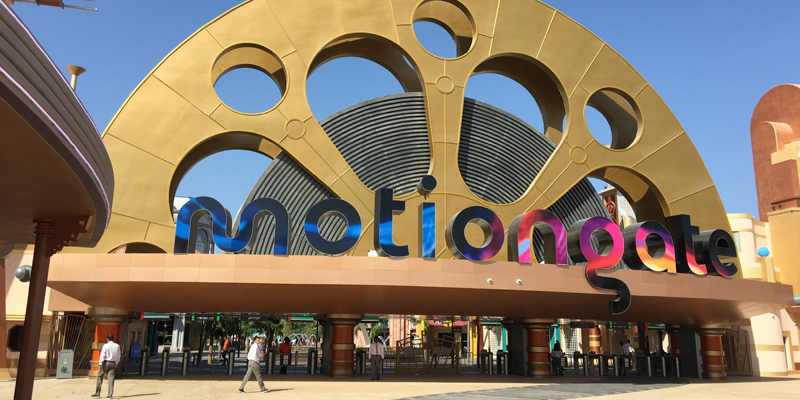 The Motiongate theme park blends three of Hollywood's most prolific studios -- Dreamworks Animation, Columbia Pictures, and Lionsgate -- into a single, vast theme park. Go behind the scenes on a live action shoot, embarking in a high speed chase, Green Hornet style, or fighting a Ghostbusters battle, you'll get a taste of excitement and film production in the heart of the desert. Water rides, roller coasters, and interactive shows offer further outlets of entertainment. Getting In: Admission to Motiongate Dubai is available with the Go Dubai Card when you choose the 1-Day Park Hopper Bonus option with the 3-, 5-, and 7-Day Passes, or, on the Build Your Own Pass.
LEGOLAND® Dubai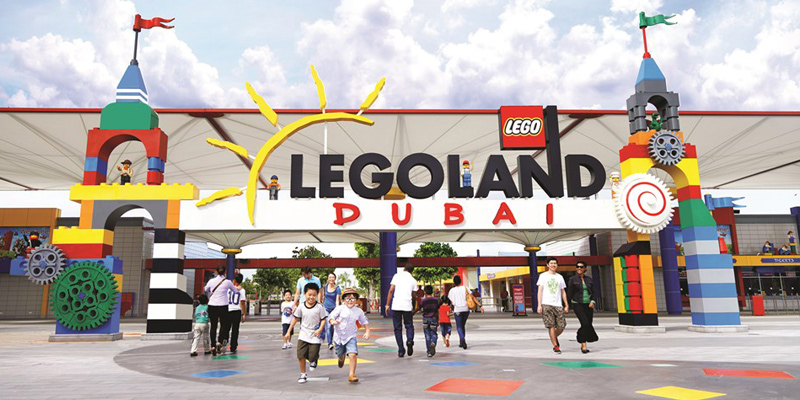 At LEGOLAND you can tour the LEGO Factory to learn how bricks are made, before you hop on the LEGO Technic Twister or create and race your own LEGO car. Finally, make your way through the maze of a miniature LEGO city built with 20 million LEGO bricks to form some of the Middle East's most iconic landmarks. Getting In: Admission to LEGOLAND Dubai is available with the Go Dubai Card when you choose the 1-Day Park Hopper Bonus option with the 3-, 5-, and 7-Day Passes, or, on the Build Your Own Pass.
Bollywood Park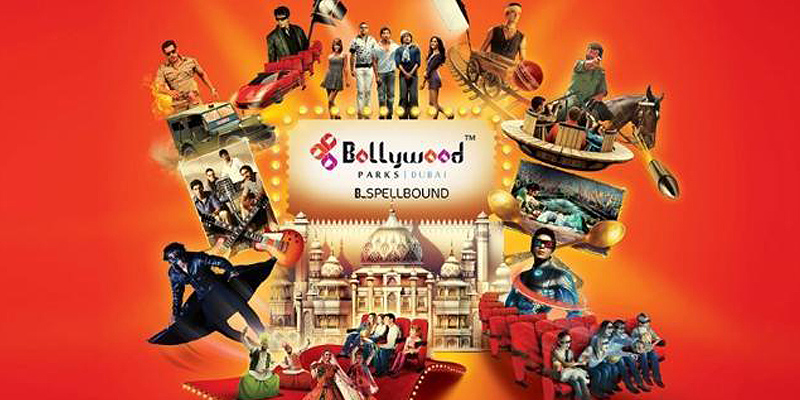 Make like a Bollywood star at the Bollywood Park as you celebrate the splendor of India or take part in a Bollywood musical production. Completely immerse yourself in the magical world of  Indian cinema with a visit here, as you experience all the excitement and wonder of their famously expansive and glamorous productions. Getting In: Admission to Bollywood Park is available with the Go Dubai Card when you choose the 1-Day Park Hopper Bonus option with the 3-, 5-, and 7-Day Passes, or, on the Build Your Own Pass.
Dubai Creek Itinerary Attraction Options 
Dhow Dinner Cruise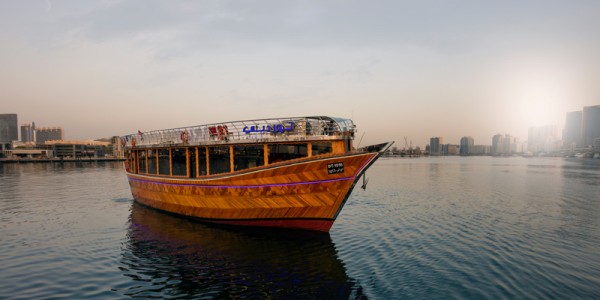 Another wonderful relaxing option to end a day with is a ride on the authentic dhow vessel, a ship that epitomizes the intersection of modern and traditional that so characterizes Dubai. A dinner cruise is a great way to enjoy the variety and flavor of global cuisine, as well as a fun sightseeing opportunity. You'll get to see highlights of the downtown area, as Dubai Creek divides the city's urban heart into two. Top sights you'll see on your leisurely dinner cruise include the National Bank of Dubai and the Chamber of Commerce, which will both be illuminated at night. Getting In:  Dubai Marina Dhow Dinner Cruise tickets are included with the Go Dubai Card.
Glow in the Dark Mini Golf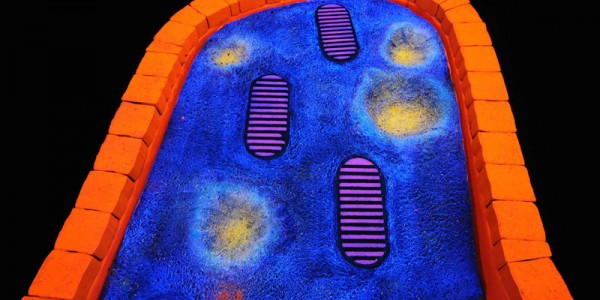 Challenge yourself with 18 holes of indoor mini golf – with a twist – on a multi-dimensional course with special effects and an out-of-this-world theme at Tee & Putt Mini Golf Glow-in-the-Dark. You'll get to play a full 18 hole indoor course that features interactive obstacles, targets, and creative designs enhanced by glow-in-the-dark lighting that make it a challenging experience for players of all ages, from beginner to expert. Getting In:  Glow-in-the-dark 18 Hole Mini Golf tickets are included with the Go Dubai Card.
CityWalk Itinerary Attraction Options
The Green Planet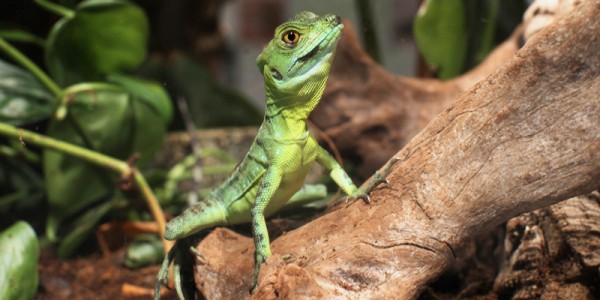 What's more amazing than a rainforest nestled inside a four-story building in the middle of the desert? Spend your morning at the Green Planet, Dubai's one-of-a-kind attraction that houses an entire rainforest, from Flooded Floor to Canopy. A visit here is not only beautiful and inspiring, it's also educational for visitors of all ages. Learn about the rainforest biome as it appears throughout the world, and how scientists are working to conserve this highly endangered habitat. Plus, you get to see some really cool critters like tropical frogs and butterflies. Getting In: The Green Planet Dubai tickets are included with the Go Dubai Card.
Hub Zero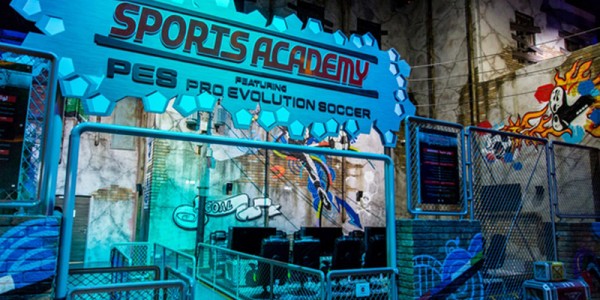 Bring out your inner gamer with the visit to the fantastic Hub Zero. A gamer's paradise, this immersive entertainment destination offers a wide variety of activities to visitors, from laser tag to first person shooting adventures and more. Even better, it's divided into different areas for visitors of different ages, so your little kids can enjoy age-appropriate games and activities like a visit to the cool Planets vs. Zombies area. Of course, that won't prevent you or the older kids from delighting in climbing walls and race tracks! Getting In: Hub Zero Dubai tickets are included with the Go Dubai Card.
Mattel Play! Town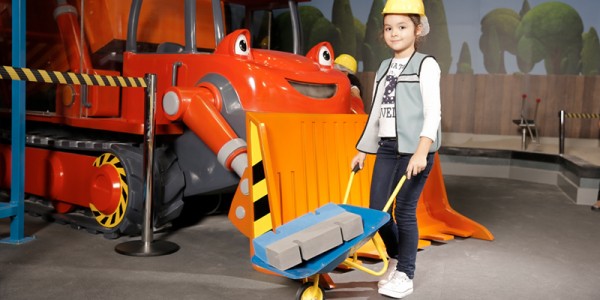 Finally, be sure to take your kids to CityWalk's most popular attraction for the little ones -- Mattel Play! Town. This interactive and educational attraction brings together characters and story lines from your children's favorite television programs, from Angelina Ballerina to Thomas the Tank Engine and more. They'll get to interact with costumed figures playing characters like Barney or Bob the Builder, and they'll have access to play areas which feature themed toys, games, and puzzles. It's the perfect way for your kids to see their dreams come true! Getting In: Mattel Play! Town Dubai tickets are included with the Go Dubai Card.
Let's Recap
So if you're spending a week in Dubai, we hope this itinerary can inspire you to craft your own perfect vacation. Choose from many of these top attractions with the Go Dubai Card, and save up to 55% off combined admission vs. paying at the gate. Whatever you choose, we know you'll have a magical time in Dubai. Happy travels!