Cheap Things to do in Amsterdam
Amsterdam, you say? Yes, it's one of Europe's finest cities, with a canal-load of things to do, see, hear, and taste. But, after a few days of sampling the city's many delights, your wallet might be suffering somewhat. You want cheap things to do in Amsterdam? You've got cheap things to do in Amsterdam! Without further ado, here's our guide to the best cheap things to do in Amsterdam!
Including:
Museums
Bike hire
Pedal boats
See a new movie
Cocktail tours
and more!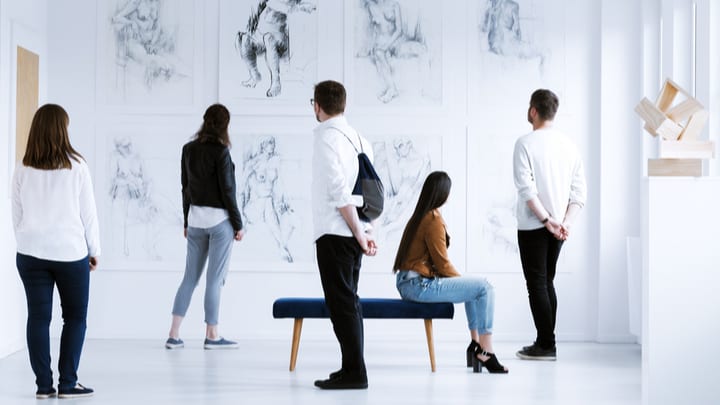 Get Cultural
Unlike some European cities, practically all of Amsterdam's museums require an entry fee. Some of these can set you back a fair price, while others are a lot more reasonable. In the spirit of our topic, let's discuss the latter!
Something that makes Amsterdam stand out is its Red Light District. The city's progressive approach to sex work draws both admiration and ire from different parts of the world, but if you're interested in its erotic history, check out the Erotic Museum. Inside, you'll find art pieces, sculptures, and some hilarious forms of media that shine a light on Amsterdam's kinkier side. It's only €7 to get in, so even visitors with a passing interest may find it hard to pass up.
Another big draw for tourists is Amsterdam's legalization of cannabis. While many cities, states, and even countries have now followed suit, a decade ago, Dam led the charge. Of course, the plant has a rich history with humanity, one that you can explore at the Hash, Marihuana & Hemp Museum. It's just €9 for entry, and you'll be able to explore multiple exhibits that show hemp's use throughout the centuries.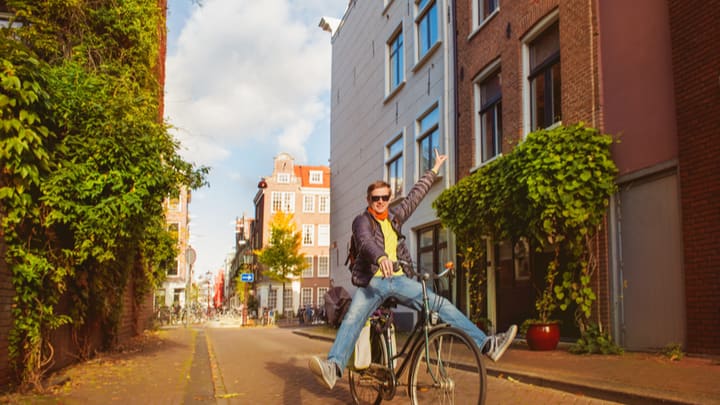 Get riding!
Amsterdam is known for many things; progressive policies, beautiful landscapes, and the abundance of canals and rivers, to name but a few. Another of the city's most unique traits is the way it has embraced cycling. You'll find dedicated cycle lanes on nearly every main road, plenty of car-free streets, and even the city's food delivery services tend to use bikes over cars or mopeds.
So why not hire a bike and see more of the city! With the fresh air in your face, you'll get the chance to avoid what little traffic Amsterdam has, and dart about the city to see the sights! Plus, plenty of cycle lanes run alongside the myriad canals and rivers, ensuring you'll have great views along the way.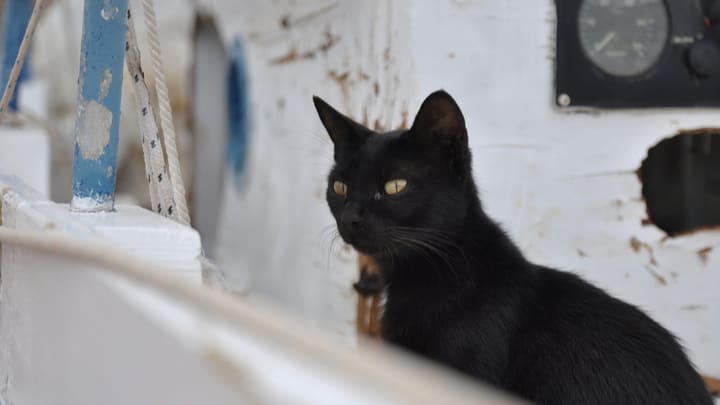 Puss N Boats
Recently, you may have seen a rise in the 'animal cafe' scene. For the uninitiated, these cafes are often full of adorable, fluffy friends such as dogs, cats, or other acceptable critters. Patrons can interact with them while they eat, drink, or whatever else they feel like doing there. But Amsterdam is a progressive city of the future. They don't need cat cafes anymore. They've upgraded...to cat boats.
De Poezenboot, or Cat Boat, is a state-of-the-art boat full of cats. Cats that you can go and see right now. It's free to board the SS Meowsly (not the real name, but it should be), but they do accept donations from visitors who want to keep this floating cat shelter afloat. Pun intended because all puns are, whether people want to admit it or not.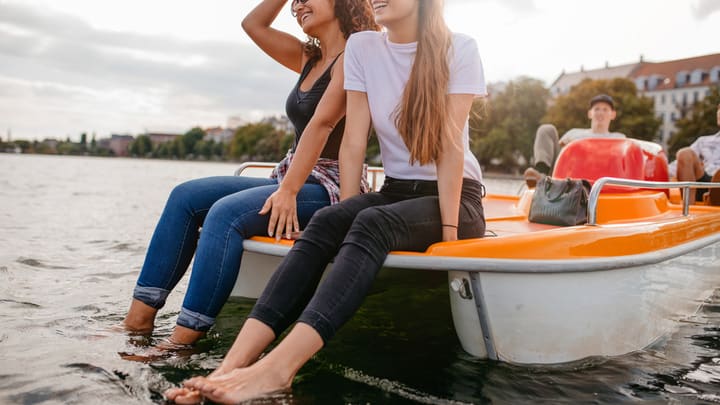 Pedal to the wood
If you want to actually ride those sweet canal waves at breakneck speed, you'll need a boat. But throw your motorboats out, get rid of your jetskis, and certainly ditch your luxury yachts. We're going analog, baby. As analog as it gets.
Channel your inner cyclist and hire a pedal boat to burn around Amsterdam's snaking canal system. Split the cost, and the effort, with three friends, and you can hire one for just over €6 an hour. It's easily one of the best cheap things to do in Amsterdam, and a great way to see the city from a different angle!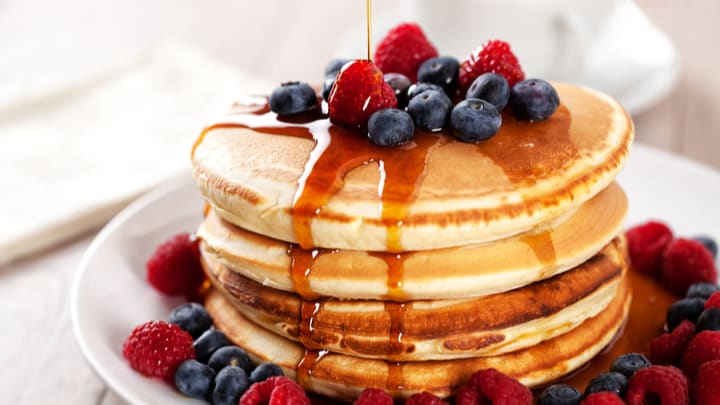 Pancakes!
The Dutch pride themselves on their pancakes. It's as simple as that. It's an infectious desire that's made its way to all corners of the Earth. There's nothing quite like those fluffy, joyous things. So, when in Rome, why not indulge in them yourself?
Pancake Amsterdam offers a tasting session for a very reasonable price. €5 will get you the pancake of your choice from their wide selection of multicultural offerings. Then, if one just isn't enough, you can grab a table and order from their diverse menu of delicious treats.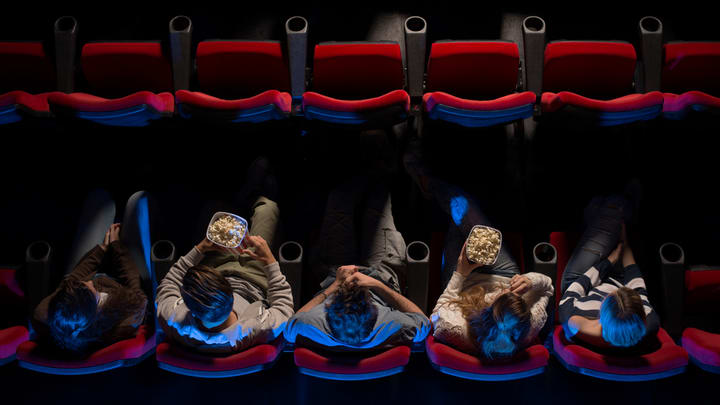 Movie Magic
Sure, sitting in a movie theater on your vacation might be a strange idea, but bear with us. Amsterdam's weather can be unpredictable at best, and downright alarming at worst. Should the heavens open up a split second after the sun was shining, you might yearn for the safety, comfort, and dryness of a theater.
Thankfully, Filmhuis Cavia has you covered. This snug, 40-seater theater is an underground, non-profit cinema that shows arthouse films. So, if you're in the mood to delve into the mind of strange creators who live in the leftfield, then why not give it ago? Each screening will only set you back €5, so even if you tire of the sepia-toned film about hats that definitely has a deeper meaning, you can always hop up and out when the rain inevitably passes in 10-15 minutes!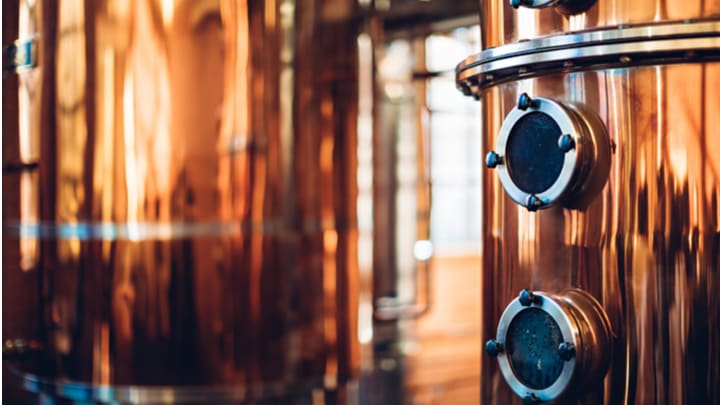 Pick and Mix
The spirit aficionados out there will be of gin's resurgence as one of the hottest drinks on the scene. The craft beer revolution of the past 15 years has also seen gin ride its coattails to become the de-facto spirit for the young and restless. But did you know that before gin came genever? Does the name genever fill your mind with questions?
Well, have them answered at the House of Bols. For just €16, you can enter this genever distillery, tour the premises, learn all about the history of this curious spirit, and then sample some of the brand's premium spirit. What a deal. And who knows, maybe genever will usurp your love of gin and take its place as the rightful ruler?
And that's our guide to the best cheap things to do in Amsterdam!