Things to do in Amsterdam For Couples
Taking that special someone to Amsterdam for a vacation? Good choice! One of Europe's most picturesque cities, there are plenty of things for couples to do there! No need to do your own research because we've done it all for you! Here are our picks for the best things to do in Amsterdam for couples!
Including:
Leg-stretching strolls
Waterbound sights
Museums galore
Windmill wonders
Tony's chocolate factory
and more!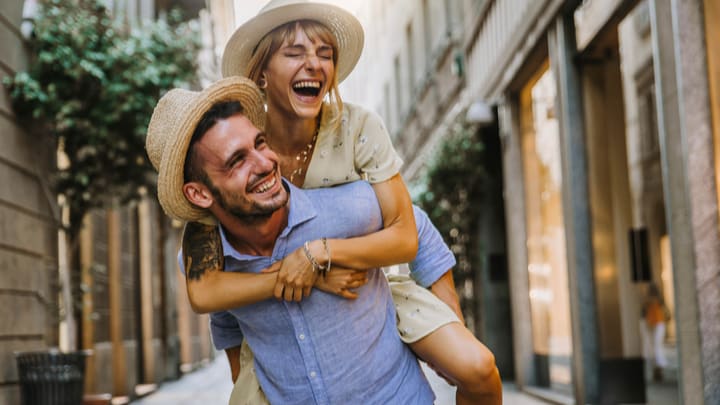 Get your walking boots on
As far as cities are concerned, Amsterdam is on the smaller side. Especially inside of the A10 ring, where most of the fun stuff is contained. You can easily walk from one end to the other in just over an hour, so why not try it for yourself?
Grab your partner by the hand, hold it tight, and drag them around the city! Such a picturesque city deserves to be seen up close, so stroll down the canals, weave through the city's cobbled streets, and cross its many, many bridges as you drink it all in. Not only will this give you easy access to any shop, cafe, or bar you see, but it'll also ensure you save money on travel and keep your blood pumping!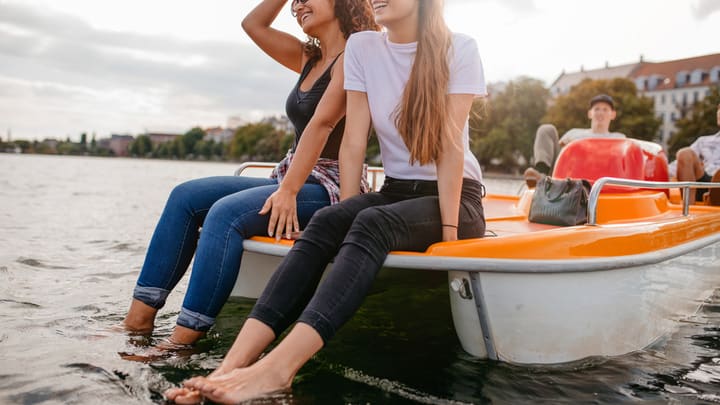 Take to the sea
Since so much of Amsterdam is water, whether it's canals or the river that splits the city from Amsterdam Noord, you should make the most of it and take your beloved on the seven seas!
If you want to take control of your journey and put in the effort together, there's no better way to get around than on a pedal boat. Colloquially known as 'canal biking', renting a pedal boat puts you in the driver's seat. Take your time, go where you please, and make sure to wave at the many other boats as they pass you by! You could even take a blue tooth speaker on board and play some obnoxiously loud music while you pedal! Hey, everyone else does! No need to feel left out.
Alternatively, if you'd rather leave the sailing to a professional, hop aboard a 100 Highlights Cruise and pass by Amsterdam's most prominent landmarks! Make sure to snap Anne Frank's House, the Westerkerk, and all the other highlights pointed out in your audio guide!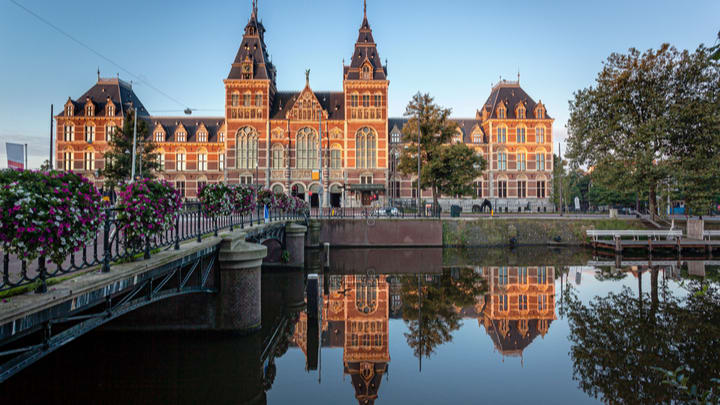 Get some culture in you
While in such a historic city, you'd be remiss to not seek out some of its cultural highlights. If your partner's into that, all the better.
Perhaps Amsterdam's biggest and best museum is the Rijksmuseum, which houses over 8,000 artifacts within its labyrinthine walls. See pieces from the Dutch Golden Age, including pieces from the likes of Rembrandt, Steen, Hals, and Vermeer. To truly impress your partner, excuse yourself to the restroom and quickly scan all the plaques detailing each piece as you go. Then, when you get back, you can pretend to know who painted what and why. Oh, what fun!
For more contemporary art lovers, you'll love the Moco Museum, which is contained in an old townhouse that sits strangely in the middle of Museumplein. World-famous street artist Banksy is the talk of the town at Moco, with unauthorized exhibits dedicated to his mind-opening work. Of course it's unauthorized; the elusive Banksy wouldn't have it any other way. See a collection that depicts the detachment of modern life, police brutality, and cultural identity all at once. For art lovers, street art lovers, or just curious minds, it's the perfect discussion-starter, and easily one of the best things to do in Amsterdam for couples!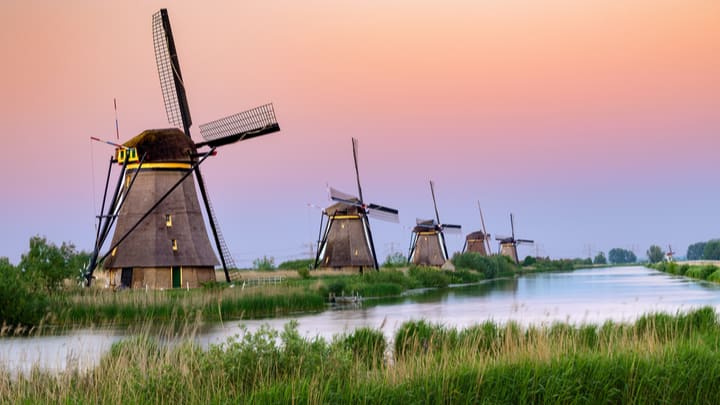 Windmills!
Newcomers to Dam might be a bit let down by the distinct lack of windmills. Sure, you can find them here and there, but the brochure said that the Netherlands is full of them! Well, they're half right. You just need to know where to find them.
You'll find them at Zaanse Schans! This delightful windmill village has something of a windswept history. See, while the windmills, barns, and houses are authentic 18th and 19th-century affair, they were actually transported from an undisclosed location in the '60s. Could it be aliens? A government cover-up? No! Obviously not! But take a bus tour of the area, and maybe you'll find out!
Sit back in your air-conditioned seat, make the journey out of the city, and be transported back in time as you gaze upon some 600 windmills. Hop out, and learn about the farming processes that took place within. Then, when you're all milled out, pick some authentic milled spices up from the gift shop. Gusty!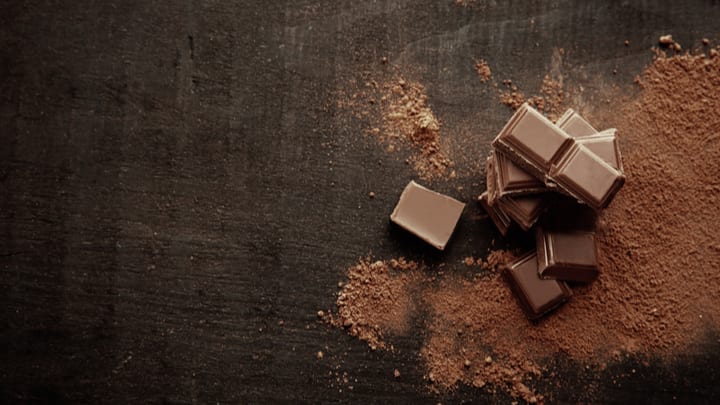 A chocolate paradise
One of the Netherlands' top sweet exports is Tony's Chocoloney. This dutch chocolate is taking the world by storm, with its brightly-colored labeling worming its way into stores far and wide. This 100% fairtrade chocolate company does things differently, which will become readily apparent when you and a loved one crack your sweet teeth at the Tony's Chocoloney Superstore!
Inside, you'll learn all about the brand's mission to ensure their operations stay safe for everyone involved, but you'll also be able to pick up some of their famous chocolate too! Make sure to take the Rainbow Pack back with you, a set of six delicious chocolate bars you'll be eating for days to come!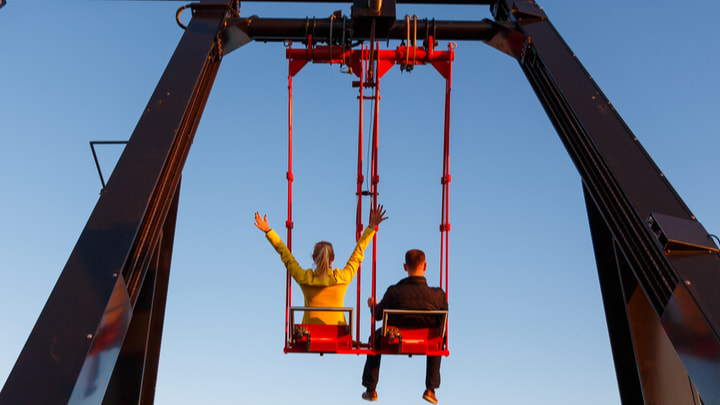 Look out above
Take your relationship to new heights, literally, at A'DAM LOOKOUT! This one's for daring pairs only, so make sure they're okay with heights before dragging up the top of A'DAM Tower across the river in Amsterdam Noord.
You and your significant other will dangle 100 meters above the ground, swinging back and forward as you look over the city. Great views, great terror.
Or, if you don't fancy the scare but still want the thrills, check out the Amsterdam VR ride, a virtual reality rollercoaster that dips and leans all-around a simulated Amsterdam. Not for the faint of heart, but easily one of the best things to do in Amsterdam for daring couples!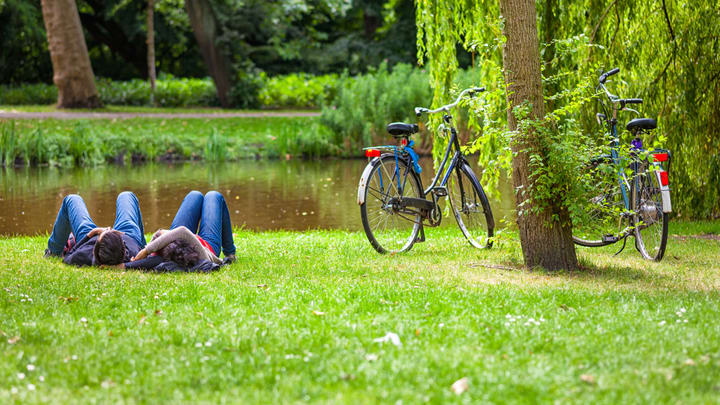 Wonderparks
Let's end this romantic stroll with some awesome green space. Amsterdam is full of amazing green parks and gardens, so take a stroll, or pack a picnic and find a spot!
Our picks are Vondelpark, a large ring that runs beneath Museumplein. You'll find plenty of joggers, dog walkers, and couples strolling about. There are places to eat and drink, and they even hold events there from time to time.
Or, if you want a bigger place to sit, check out Westerpark, which is a short walk from Centraal Station. With a ton of bars, restaurants, a theatre, and even a VR space, it packs a more fun-filled punch compared to Vondelpark. It's the perfect place to take a picnic and stretch out.
And those were our picks for things to do in Amsterdam for couples!