Things to do in Amsterdam With Kids
The children are our future; that much is clear. But what about the present? Until our robot overlords inevitably subdue the human race, the little ones might as well have some fun! And, if you're vacationing in Amsterdam, you might be wondering about the things to do with the kids. Well, wonder no more. Read on, and discover our picks for the best things to do in Amsterdam with your kids!
Including:
5D Experiences
Canal pedaling
Chocolate wonderland
Interactive science
Zoos
and more!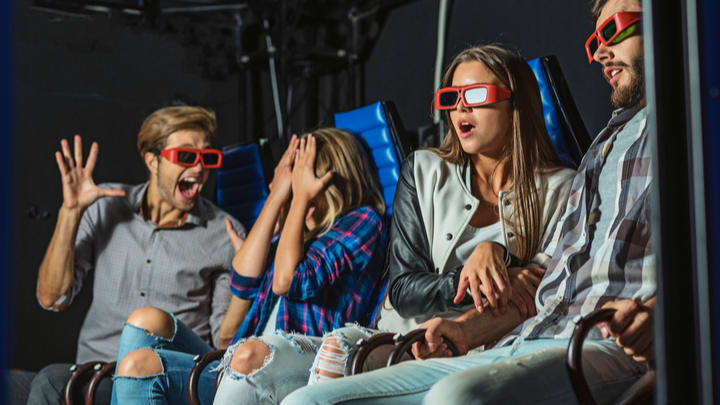 5D Fun
We know how it is sometimes. You visit a new city in a new country and bring a checklist of all the city's landmarks to see. However, your little one might not be so into that, wanting instead to be dazzled by the sights and sounds on the TV or videogame instead.
Thankfully, you can now combine the sightseeing experience with a breakneck, 5D experience at THIS IS HOLLAND! This hour-long thrill ride will have you soaring over iconic sights such as its tulip fields and windmills. You'll feel mist and wind crash against you as you fly through four shows, all based on the country's past, present, and future. Mist and wind will ensure you see and feel the Netherlands like never before. Perfect for kids who spend too much time watching things and not enough time going out and experiencing them!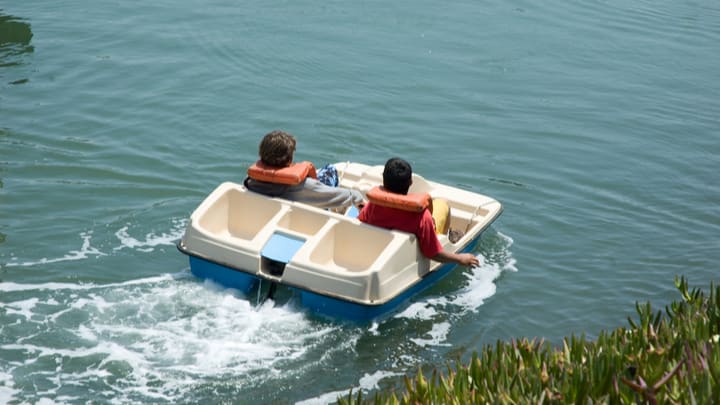 Ride on water
One thing that your little one will likely love in Amsterdam is the abundance of water and boats. You're never more than a few minutes' walk from a canal, bridge crossing, or even the large river that separates the city's 'North' Neighborhood from the rest. But what's better than walking along a canal? Sailing across it! Well, not sailing, but pedaling in a boat.
Yes, it's no surprise that the world's most cycle-centric city has a pedal-centric form of sea vessel. The good news is that pedal boats are great for both kids and adults alike, as everyone can feel like they're making the journey happen. It's a more fun and engaging method of sightseeing compared to walking, so it'll keep even the fussiest little ones from growing tired of the constant wandering. And hey, you could even give them the wheel too, if you trust their navigation!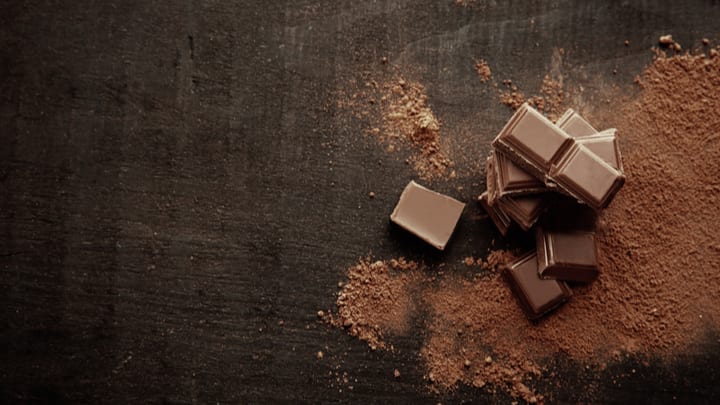 Choco frenzy
Most kids love chocolate; there's just no two ways about it. While many of us grow out of the dreaded sweet tooth, for kids, it's the only thing they want on the menu morning, noon, and night. So, why not take them to the Dutch equivalent of Willy Wonka's Chocolate Factory, minus all the troubling treats.
At Tony's Chocoloney Superstore, you'll not only learn how they ensure their operation is 100% fairtrade, from field to shop, but you'll also be able to sample many of the famed chocolatier's delicious treats. And hey, you're probably not one to pass up some good moral lessons for your kid, while ensuring their hunger is satisfied in the process!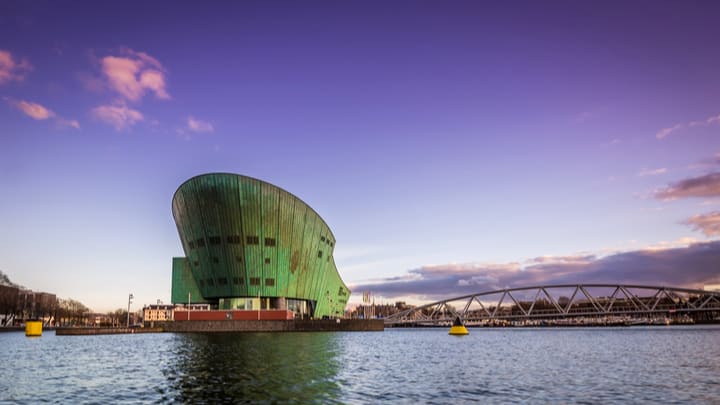 The White Whale
Little people are fascinated by many things. Inquisitive minds are beautiful things but let's be honest, you don't have all the answers. For every other question your child inevitably throws your way about science, life, or any number of subjects, you're likely to draw a blank.
Well, draw blanks no more! Head down to NEMO Science Museum and let your little ones get hands-on with some fantastic interactive exhibits. Kids of all ages will find tons of fun here, with plenty of levers, buttons, and other gizmos that let them learn through touch. You can even head to the roof for some delightful gardens, water features, and free exhibits to explore. Delightful, and easily one of the best things to do in Amsterdam with your kids!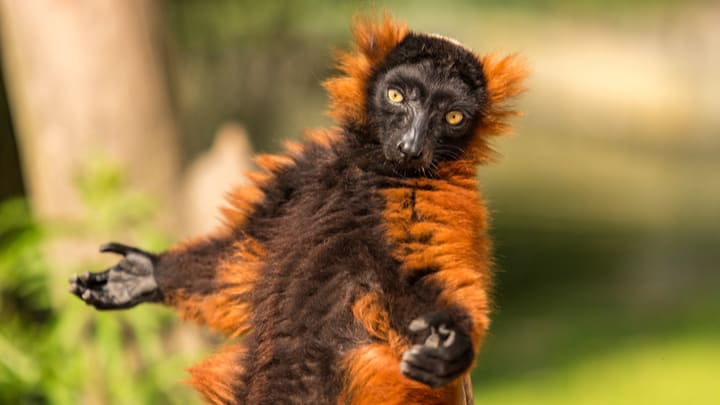 Walk with the animals
Another curiosity for many children is the animal kingdom. With so many species adorning the land, air, and sea, it's easy for kids to get carried away thinking about them.
So, why not let them get up close and personal with some delightfully exotic critters at ARTIS Amsterdam Royal Zoo? Explore the facilities' awe-inspiring aquarium, take them to meet a family of elephants, giraffes, and monkeys, and even learn about the tiny critters they cannot even see without a microscope. Then, when they've seen all the animals they want, there's a fantastic play area on-site that they'll enjoy exploring. You just have to hope you can drag them away when it's time to leave!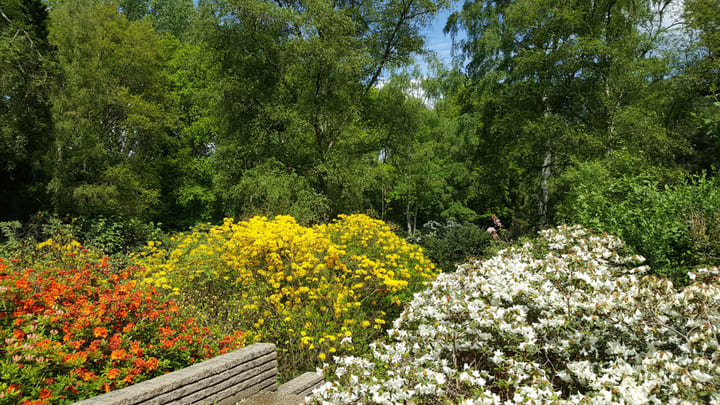 Park ya buns
Another one of Amsterdam's outstanding features is its green spaces. There is a myriad of large parks dotted about across the city. Each has its own unique activities that are perfect for kids, so let's take a look at our picks.
Our first pick is Westerpark, one of the city's largest parks that's a short walk from Central Station. There, you'll find plenty of space to set up a picnic, plenty of restaurants nearby for nibbles or lunches, and even a VR arena at Westerunie, where 6 people can be transported into another world and shoot some zombies! Perfect for bigger little ones who love video games.
Alternatively, Amstelpark in South Amsterdam has lots of kid-related activities. You'll find a petting zoo, rides, mini-golf, and even a summer train they can ride around the park's gardens! With a great mix of greenery, activities, and affordability, visiting Amsterdam parks is one of the best things to do with kids.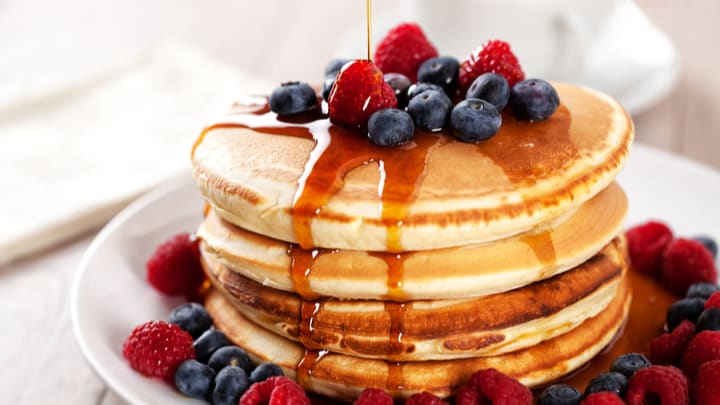 Pancake plan
And finally, let's end our list with some more delicious sweet treats. Pancakes are one of the Netherlands' biggest exports, and surely one that your little one has gobbled up at some point in their life. And, as the saying goes, 'when in Rome, eat pancakes because they're delicious.' Well, it's something along those lines, at least.
Take your little ones to Pancakes Amsterdam, where they do things a little differently. While they could just make classic Dutch pancakes the traditional Dutch way, they incorporated pancake styles from all over the world to serve a wide variety of treats. Take them for a free tasting, and let them pick whichever they desire. Then, sit back, and feel smug about how great of a parent you really are.
And those are our picks of the best things to do in Amsterdam with kids! Looking for a little alone time with your partner while the babysitter's watching the kids? Check out our guide to Amsterdam's best couples activities!