Valentine's Day in Amsterdam
Love. Perhaps the strongest of human emotions, according to some space-faring films, love can transcend time itself. But let's not get ahead of ourselves. Let's start small, with everyone's favorite corporately-enforced love-iday, Valentine's Day. It's the one day a year when you're allowed to express your love to another, so make the most of it. And where better to do that than Amsterdam?
One of Europe's most picturesque cities, it's ripe for Valentine's Day shenanigans. But if you've never been, or need a little help planning out the big day, we've come in clutch. Here's everything you need to know about Amsterdam to make Valentine's Day a day to remember.
Including:
Breakfast and brunch fun
Romantic travel
Loved up picnics in the park
Love imitating art
A canal send-off
and more!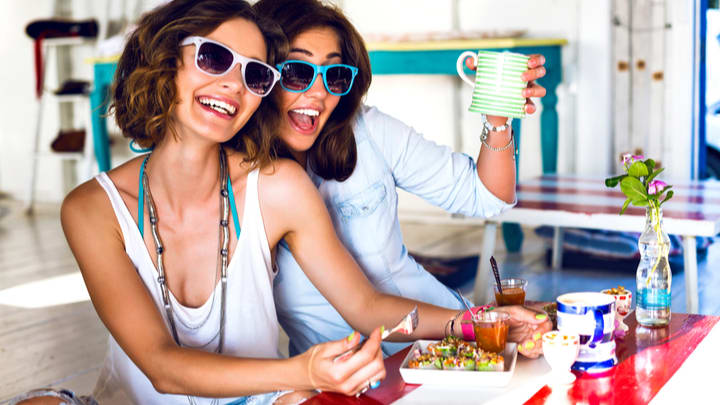 Rise and shine
Start things off with a bang - an amazing breakfast, of course! Amsterdam has plenty of brilliant breakfast and brunch spots, so take your pick.
If you're looking for the Dutch spin on a full English, check out Greenwoods. If you've got plenty of activity packed into your Valentine's Day, you'll need a good meal to fuel you up. If the full English doesn't float your boat, they do pancakes, scrambled eggs, avocado toast, and loads more.
Heading out later than breakfast? Grab brunch at G's Really Nice Place. Their chicken and waffles are to die for, especially when paired with a couple of cheeky cocktails. You could even dial the romance up to 11 and take your beloved on a boat brunch cruise through the city. Splendid.
Looking for something lighter? Try Rum Baba. This coffee house/bakery/cafe has plenty of freshly-made treats, including vegan cake slices and other pastry treats; ideal if you want to stop off briefly before your date-day commences!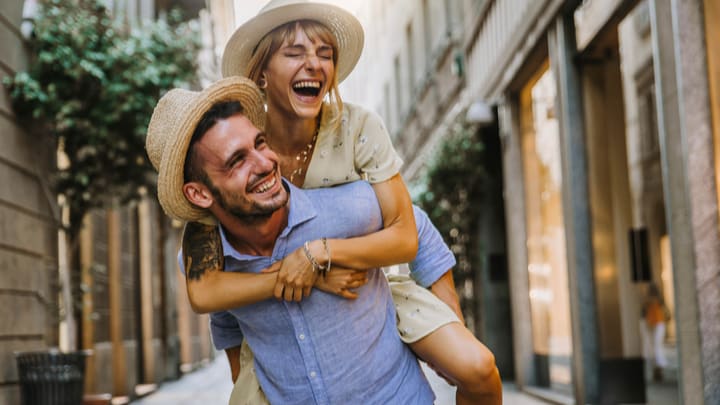 Move it
When your food has settled, and you're ready to bounce, don't hail a cab or board a tram. No! Get those limbs working, you jabroni. Amsterdam is such a beautiful city, so get your walking boots on or rent a couple of bikes to get to your next destination!
You can laugh, cry, and enact all the other perfectly normal Valentine's emotions while seeing the beautiful city up close.
Amsterdam is a city built with cycling in mind, so if you choose two wheels over two feet, you're in for a treat. You could even cycle out of the city to a romantic destination of your choosing. The Keukenhof Tulip Gardens, for instance, are only an hour or so away by bike, and offer fields upon fields of beautiful, multicolored wonders for you and your loved one to appreciate. Then, when you've had quite enough of the plants, cycle back and carry on your day. A bit of sweat never hurt anyone, right?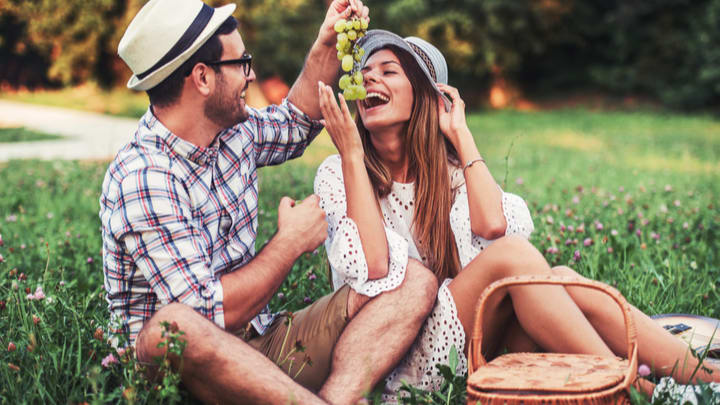 A Valentine's picnic, anyone?
What says 'I love you, but I don't want to spend much money proving it to you' more than a thoughtful picnic in the park? All that greenery, the sound of various fauna enjoying the sun, and the complete absence of pollution. Does it get any more romantic than that?
If you're nodding your head right now, you'll be pleased to hear that Amsterdam is teeming with public parks.
If you're looking for natural beauty over opportunity, pack a basket and take your picnic to Hortus Botanicus. This stunning park is punctuated with a set of greenhouses, which contain tons of exotic plants from all over the world. Find a plant that matches your partner's hair, and point it out to them - it could be romantic?
Or, if you want a world of entertainment just a stone's throw away, take your picnic plans to Westerpark. Not only do they have tons of space to set out your picnic blanket and food, but they also have a plethora of bars and restaurants on-site that can do all the heavy lifting for you. You could even catch a show there, if you're theatrically inclined.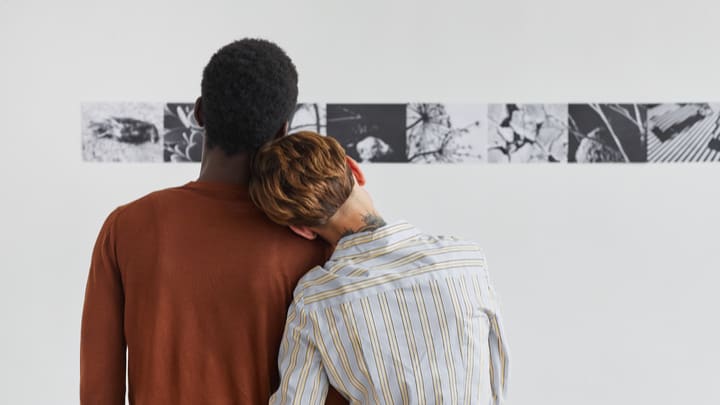 Artistic license
If you want to get your creative juices flowing, why not try a little art? Amsterdam has plenty of brilliant art galleries and museums for you to visit. If you've spent all day running around outside, perhaps a little inside contemplation would be just the ticket.
Fans of post-impressionist landscapes, strange self-portraits, and ear-cutting hijinks, then there's a museum that's perfect for you. We're talking, of course, about the Van Gogh Museum. Learn all about the life and times of the master painter, explore his works through the years, and maybe pick your loved one up a gift at the shop if they're into it.
Or, go modern with a trip to the Moco Museum. This thought-provoking collection of street art, featuring spray juggernaut Banksy, will open your mind and have you stroking your chin in thought. Then, when you're done, take proceedings to the nearby Cobra Cafe to grab a coffee or refreshing drink, and discuss what you just saw and how it made you feel. Valentine's Day is all about feelings, and in Amsterdam, it's no different.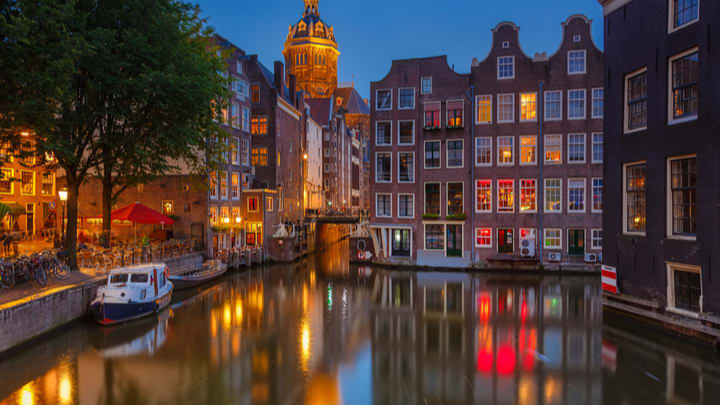 A smooch cruise
Then, with the sun slowly setting, it's time to end your evening. If your partner's hungry, tell them you'll get takeout, but not before you stroll to Centraal Station to see the boats. Then, without warning, surprise your beloved with a luxury dinner cruise! They'll never see it coming, you devious dog.
This two-and-a-half-hour cruise comes with a 5-course dinner, topped up with champagne, and features a plethora of meat, fish, or veggie options. A candlelit dinner has never been more romantic, and will end your Valentine's Day in Amsterdam with a bang!
And that's our plan for Valentine's Day in Amsterdam! If you're visiting the city over the romantic period, you might be wondering what else to do while you're there. Wonder no longer. You thrill-seeking types will love our guide to adventurous japes. Forced to drag the kids along with you? Apologies, but we can help keep them entertained. Or, if your Valentine's Day in Amsterdam broke the bank, there are a bunch of cheap things you can do until payday. You are very welcome.