Things to do in Barcelona in Autumn
Ahoy there, traveler! You must be ever so weary from all that scrolling. Sit down, take a load off. Do we have a tale for you—a tale of a city wonderful all year round. One where the temperature stays between 60-70°F, even when the leaves start to fall. You may have even heard of this utopia. It's none other than the Catalan capital of Barcelona. A hotbed of culture, food, and sun-soaked fun, it's a city you can visit all year round. So, if the leaves are falling, and a vacation is calling, what's stopping you? Well, perhaps you simply don't know what to do once you get there. Never fear, wanderer! Listen close, for this list of the best things to do in Barcelona in Autumn is sure to inspire and delight in equal measure!
Featuring:
Exploring architecture
Sampling street food
Relaxing in the great outdoors
The museum scene
Hanging out with animals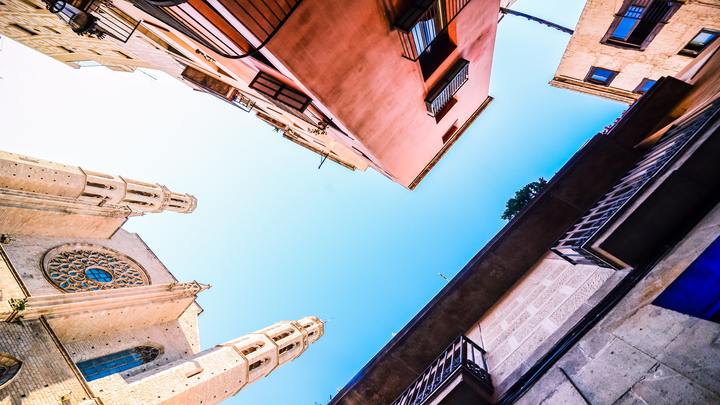 Explore the city's architecture
Given the city's pleasant temperatures, even in the fall, why not take to the streets and go exploring? There's so much incredible architecture to discover in Barcelona! Either head off on your own, or take a walking tour if you'd like expert insight into the history of the buildings and their creators. Spain's most famous architect, Antoni Gaudi, has a number of walks dedicated to his bewildering buildings.
You could take a tour of his most famous work, the Sagrada Familia, or add a little green to your walk in Park Guell. Sample the local produce during a tour of the city's ancient markets or explore the city's spookier side in the Raval district. While some might prefer these curated experiences, there's nothing stopping you from stepping into the unknown and charting your own path through the city's beautiful, winding streets!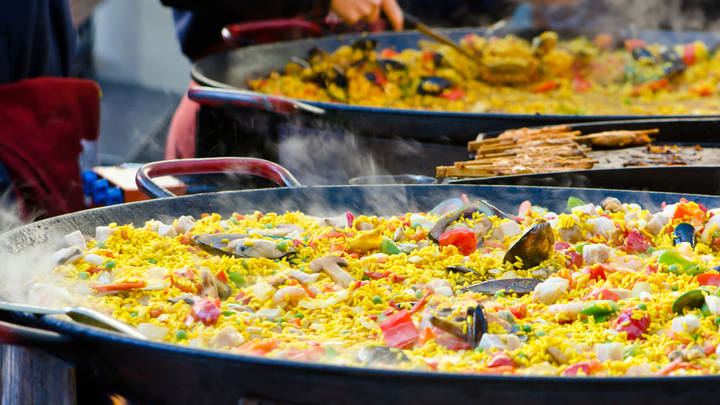 Try some delicious street food
Spain is responsible for some of the world's most lauded foods, so make the most of your stay by eating it all! Street food has seen a worldwide resurgence in recent years, with entire markets and events dedicated to it. And just as well, because Barcelona has relatively strict rules about when and where vendors can set up shop. There's the All Those Food Market, held on the grounds of the University of Barcelona, which brings together chefs, artisans, and foodies to celebrate all things food. You'll find stalls a-plenty, with delicious Spanish street food and craft drinks to wash it all down.
Or there's Eat Street Market, which has a residency in Nau Bostik, an old factory. How very spontaneous! A mix of live DJs, curated food offerings, and refreshing beverages is sure to hit the spot. They also cater to all the veggies out there, so there's no reason not to check it out! And finally, set in a delightful garden nestled in an old industrial district, Palo Alto Market Fest is open the first weekend of every month. You'll find live music, fantastic street food, and even activities for the little ones.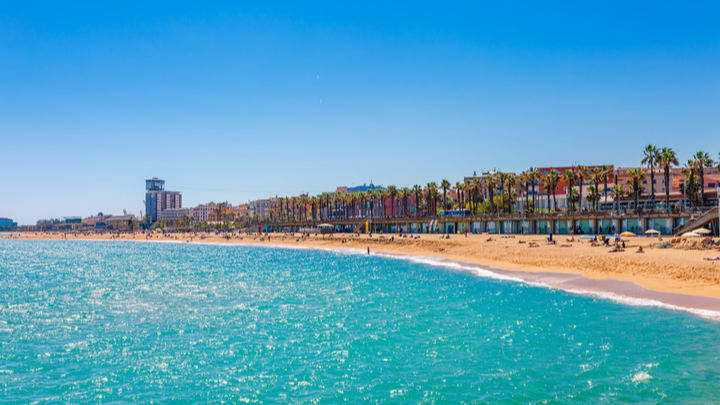 Check out Barcelona's beaches and parks
Of course, given the bearably warm climate in autumn, it's worth checking out Barcelona's summer spots too. The city's beaches will likely be less busy, meaning you can grab the best seat in the house and lounge to your heart's content. You may have already heard of Barceloneta - it's Barcelona's most famous beach for a reason! Whether you simply want to sit and sun, sip a refreshing cocktail on the beach, or sit seaside for some delicious food, it's got it all. And, while it's often pretty tourist-heavy during the peak summer months, those numbers dwindle during autumn. Of course, there are plenty of other beaches to check out too.
Or, if you'd rather be a little closer to nature, go for a walk or picnic in one of Barcelona's beautiful parks! There's the previously-mentioned Park Guell, which was designed by Gaudi. You'll find plenty of weird and wonderful architecture, mosaics, and sculptures there. Or, head to Horta Labyrinth Park to explore, you guessed it, an incredible maze.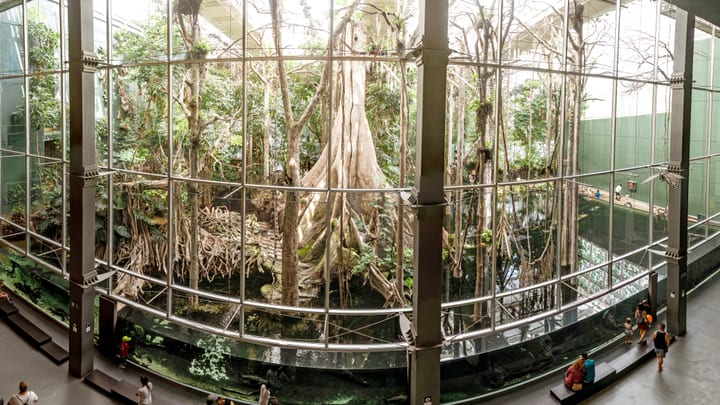 Go to a museum
However, if Barcelona's temperate autumn hits the cooler end of the spectrum, there's plenty to do indoors too. Open your mind and suckle on that sweet knowledge at one of its many museums. The Moco Museum has exciting pieces from artists past and present, from Andy Warhol to Banksy. And alongside art powerhouses like Dali and Damien Hirst, you'll see works from up-and-coming artists.
Or, check out Museu d'Art Contemporani de Barcelona, which houses over 5000 unique art pieces from the latter part of the 20th Century. This collection focuses on Spanish and Catalan artists, although you'll also find international artists like Jean-Michel Basquiat and Alexander Calder on show. Alternatively, get more hands-on at CosmoCaixa, an interactive journey that marries art and science to explore the Earth, geology, space, and time. Definitely one to check out on a cooler Autumn day in Barcelona!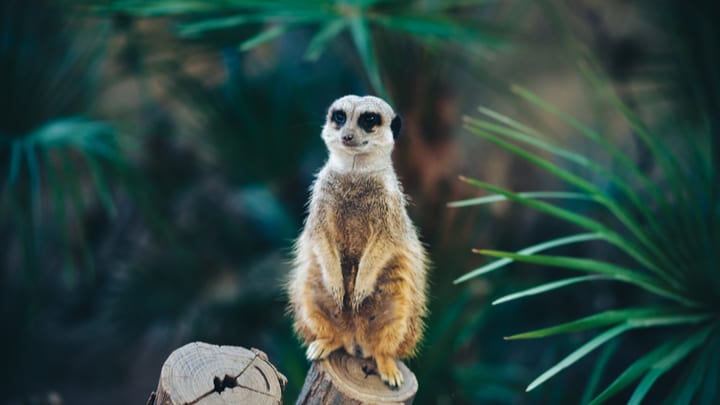 Walk and talk with the animals
And finally, why not spend a bit of time on your trip by spending some time with some exotic fauna? Barcelona has some great animal spots to visit too. There's L'Aquàrium de Barcelona, where you'll find over 11,000 wonderous underwater creatures like sharks, rays, and eels. Walk through the underwater tunnel and watch them swim all around you. Or head to the 14 Mediterranean aquariums representing the areas' different underwater ecosystems. And the - ahem - jewel of the aquarium is the Jewels of the Sea exhibition, which shines a light on how shells have been used in jewelry, tools, and decorations throughout the world for millenia.
Alternatively, if you like your animals a little more land-based, head over to Barcelona Zoo, where you'll rub shoulders with cheetahs, giraffes and gazelle at the Africa Sahara exhibit. And make sure to check out the Reptile house, with its myriad exotic species of scaly pals, including komodo dragons, alligators, and snakes!
And that's our list of the best things to do in Barcelona in Autumn! Whether inside or outside, you're sure to find some great entertainment that'll keep you captivated.