Things to do in Barcelona in Spring
Every year it's the same, but it's still a joy to behold. One day you wake up after months of cold and gloom. You thrust open the curtains, and a familiar feeling washes over you. Light blinds your eyes, yet a warm glow welcomes your skin, like a hug from a long-lost friend. Suddenly, everything feels better. Flowers begin to bloom, and you know it's all uphill from here. That's right sun guzzlers, it's springtime! Time to ditch the heavy coats, winter boots, and snowplow, and get out your best light jackets and tees. And where better to spend your spring vacation than in Barcelona! There's so much to see in the city, and with the temperatures already climbing, it's the perfect time to visit! But what to do when you arrive? Well, here's our guide for things to do in Barcelona in Spring!
Featuring:
Go for a drink
Beaches
City Tours
Semana Santa
Music Festivals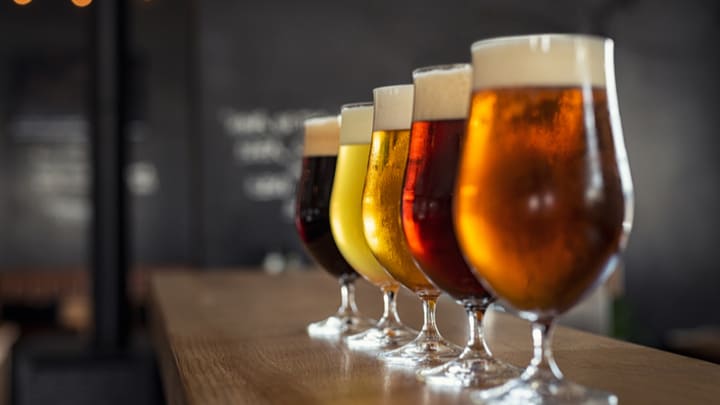 Go for a drink
Let's kick things off with the nectar of the gods. Beer lovers, rejoice; Barcelona has one hell of a beer festival just for you. Head to the city in March, and you'll find a bounty of over 400 beers on offer. Over the course of two days, you'll be able to sample beers from all over the world. It's only €10 to enter, providing you your own tasting glass and two chips. After that, you're free to wander the halls and stalls, getting a taster of each refreshing beer poured right into your glass. Each taster is worth one chip, and each chip is worth €1. Buy more chips, sample more beers. It doesn't get much better than that!
Or, if you'd rather see where the golden god is created, why not take a tour of the Estrella Brewery? See where the delicious brand began, learn more about how it's brewed, and, at the end, sample one of four Estrella beers! How utterly delightful.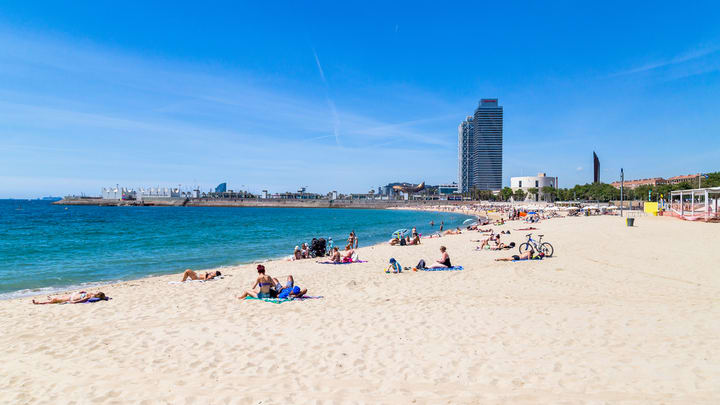 Beaches
'But wait', I hear you cry. 'It's not even summer, why would I want to go to the beach?'. Well, there are many reasons why going to Barcelona's beaches might be even better in spring. Firstly, the weather. Temperatures tend to hit around 60-70°F, so you won't be sweltering. After months of hiding in your warm cave, it might be best to gradually introduce your body to the tanning process. Secondly, many people simply won't head to the beaches unless it is summer. So, more space for you, which is always ideal.
Thirdly, Barcelona has some pretty incredible and diverse beaches! Whether you're looking to party, relax, or something in between, a beach near the city will suit you like a sandy glove. And, finally, you'll be by the beautiful sea. So you'll be able to sample tasty seafood and try some watersports too, though perhaps not right after one another.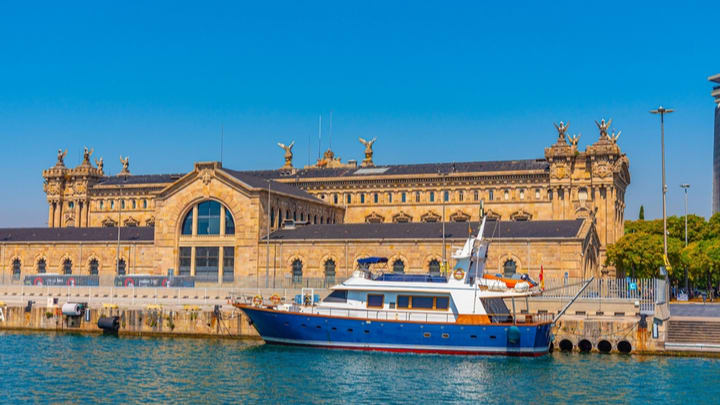 City tours
Of course, with so much to see and so little time to see it, you might want to take a more curated approach. Never fear; Barcelona has you covered. There are a ton of tours to take, whether on foot or otherwise. You could take a walking tour that explores the many architectural endeavors of the late great Gaudi. Or, if Gaudi isn't for you, check out the other tours that show you different sides of the city.
Want to give the old legs a rest? Why not try a hop-on, hop-off bus tour? A handy guide well-versed in the history of the city and its hotspot can give you all the goss on Barcelona's going on. Prefer your travels on the seven seas? Try a boat cruise. Riders will see stunning sights like Villa Olimpica, Castell de Montjuic, and Nova Bocana, all from the sea. Alternatively, test your mettle on a bike tour if you want to keep your restless legs busy. Whichever mode of transport you choose, you'll be breathing in that sweet spring air while exploring every nook and cranny in Barcelona!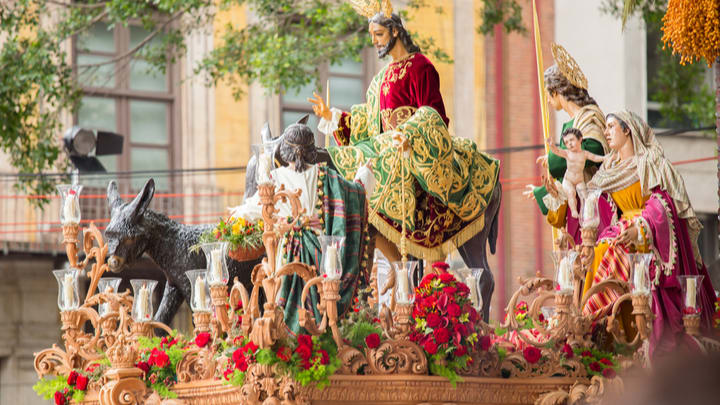 Semana Santa – Holy Week
Let's switch gears to something a little more spiritual. Spring in Barcelona also means it's time for Semana Santa. Also known as the Holy Week to you English speakers, Semana Santa is one of Spain's most important holidays. A week of celebrations featuring processions, parades, and much more, all in the name of the big man upstairs.
Think of it like Easter, but with a bit more fanfare. Expect plenty of delicious food and drink along with the aforementioned parades. And if you want to get in on the tradition, see if you can get yourself las Monas de Pascua, or Easter Monkeys. They're a sweet, delicious treat people often give to their loved ones. But, you're alone, just get one for yourself. You've earned it.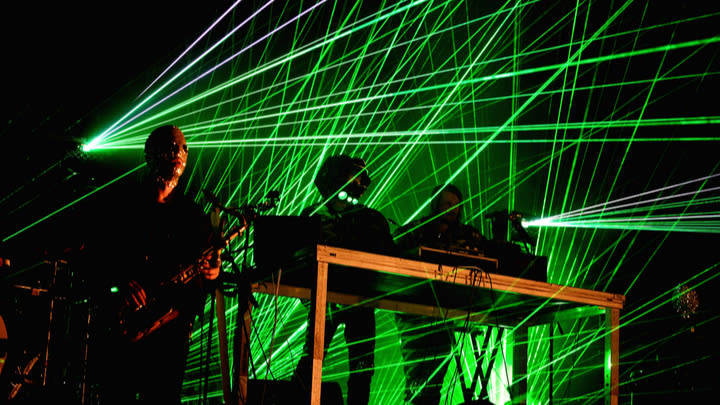 Music festivals
And, finally, if you want to add a little grove to your vacation, you're in luck. Barcelona has some music festivals that take place during the warm spring months. There's the Primavera Sound Festival, a five-day bonanza of various music genres. Taking place at the seaside Parc del Forum, you'll have the chance to see music from rockers, poppers, rappers, and other artists. So, no matter your taste, there's an eclectic mix that's sure to suit you. Previous acts include Blur, Lorde, and Kendrick Lamar. It doesn't get much more eclectic than that!
Or, give Sonar a go. An experimental mix of visual art, design, and electronic music, Sonar is a meal for the mind and the body. With workshops, talks, and exhibitions during the day, and thumping beats by night, there's nothing quite like Sonar. Previous acts include Gorillaz, Bjork, and Grace Jones, so another eclectic festival! It's definitely one to check out if you're heading over in Spring.
And that's our list of all the best things to do in Barcelona in Spring! It's definitely one of the best times of year to visit the city, with a perfect mix of pleasant temperatures, fewer tourists, and plenty to see and do! So go on, book those tickets and thank us later.