Things to do in The Gothic Quarter Barcelona
Vacationing in Barcelona this year? Why not sample the cultural delights of the city's Gothic Quarter? There are so many things to do in Barcelona's older areas, so get reading and get picking! Here's our guide to the best things to do in the Gothic Quarter of Barcelona.
Including:
Check out the Cathedral
Take a walking tour of the area
A taste of the Jewish Quarter
Eating out
Watering holes
and more!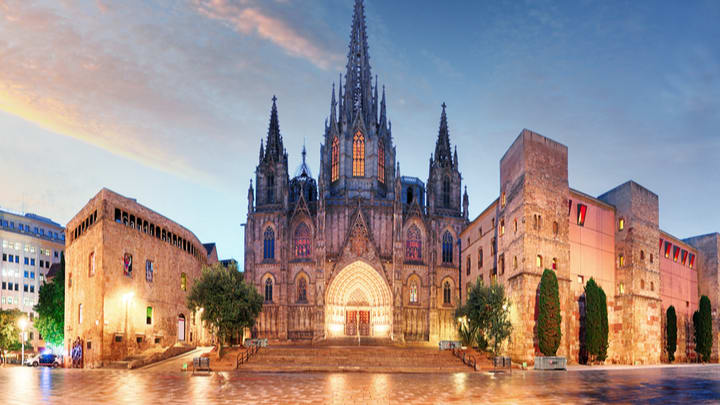 Let's kick off this historical and cultural extravaganza with one of Barcelona's most grandiose landmarks. Barcelona Cathedral, or 'Cathedral of the Holy Cross and Saint Eulalia' to its friends, is a gothic cathedral that towers over the Gothic Quarter like some kind of cathedral.
Dedicated to one of the two patron saints of Barcelona, Eulalia of Barcelona, who it's said became a martyr during the Roman occupation of the city. Both outside and in, it's hard to deny its beauty.
After you've admired all that Middle Ages architecture, you can head to the top of the cloister for some of the best views in the city. Just make sure you're on your best behavior when you visit. As one of Catalonia's most sacred places, any hijinks will be heavily frowned upon. Oh, and dress appropriately. God doesn't like skin on show, it seems.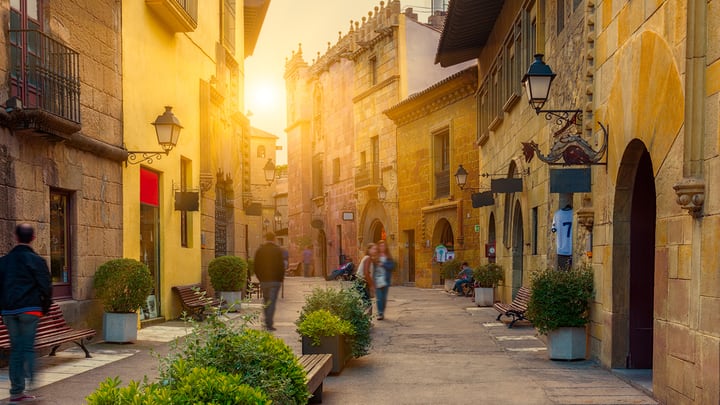 If you want to get your bearings, explore the Gothic Quarter, and learn all about its history, why not take a guided tour? With over 2000 years of history dripping from each corner of the neighborhood, you'll need a well-versed guide to make the most of it!
Learn about the Plaza del Rey and its Palace of Viceroy, as well as the Cathedral of Santa Maria del Mar.
Walk up the bustling Ramblas and sample the Catalan delicacies within the famous Boqueria Market. We recommend tucking into some cured Iberian ham, paired with a refreshing glass of cava. But really, all of the market's offerings are available to you, so pick what you please. Not only will this tour give you the lay of the land, but you'll pass plenty of hidden bars and local restaurants you can go back to once the tour's concluded. Easily one of the best things to do in The Gothic Quarter of Barcelona, especially for newbies!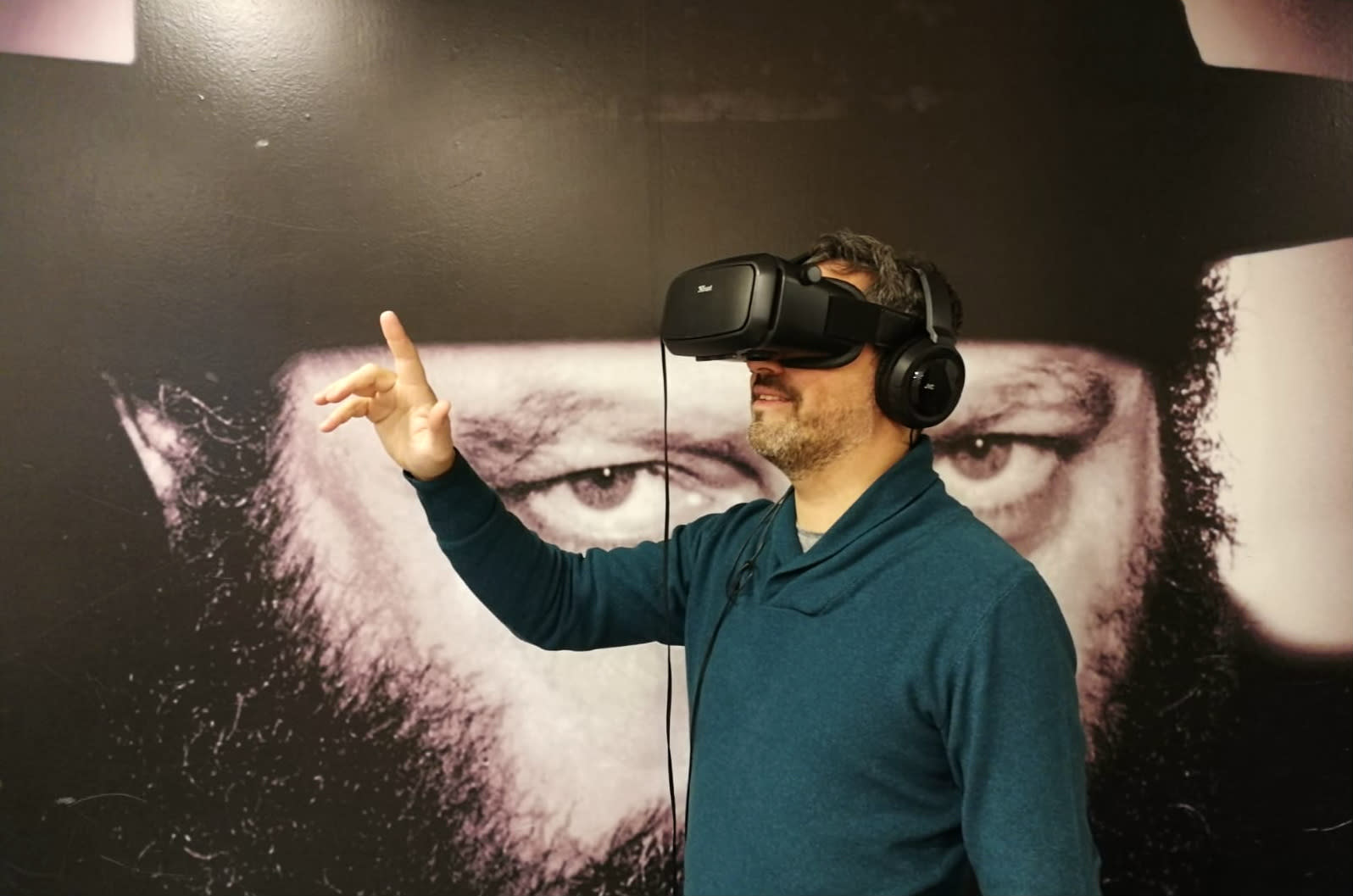 The Jewish have a rich history in Barcelona, dating back hundreds of years. In fact, there's a neighborhood of the city named after them. Why not take your exploration of the past into the future with a 3D Virtual Reality Tour of the Old Jewish Quarter?
Head to the "Call Barcelona Shop" and take a trip back to the Golden Age. Exchange your voucher at the meeting point to visit the Major Synagogue, the oldest one in Spain, and learn about its history. Then, use the self-guided map to explore the Jewish Quarter's most remarkable sites.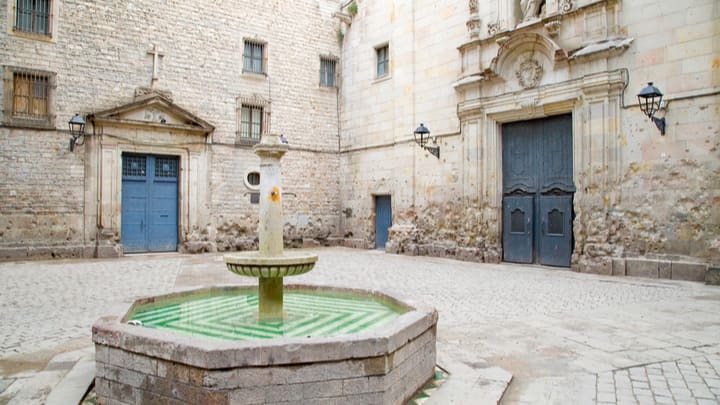 As with many locales, some of the best cultural landmarks can be found off the beaten path. So take the road less traveled by tourists, and visit Plaça Sant Felip Neri. It's a residential square that may seem pretty eventless but, in fact, is quite the opposite.
During the Second World War, a bomb detonated in the Plaça Sant Felip Neri, killing 42 people, most of whom were children. In fact, you can still see the shrapnel damage present at the bottom of the nearby church's walls.
Nowadays, this cozy area has a fountain, school, and a hotel with an upmarket restaurant inside. How things have changed.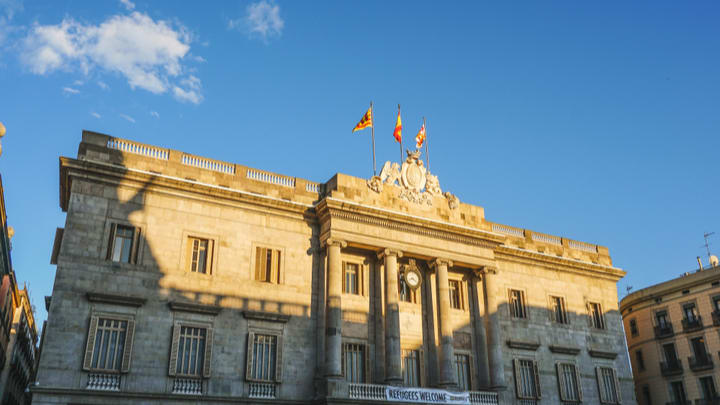 While you're in the area, why not check out the beating heart of Barcelona's political scene? At the Plaça de la Generalitat, you'll find Barcelona's City Hall, as well as the Catalan government palace.
On Sundays, you can even venture into City Hall and explore it for yourself. And, if you're lucky, you may catch a group dance performance or other types of street performers in the big square in front of the building.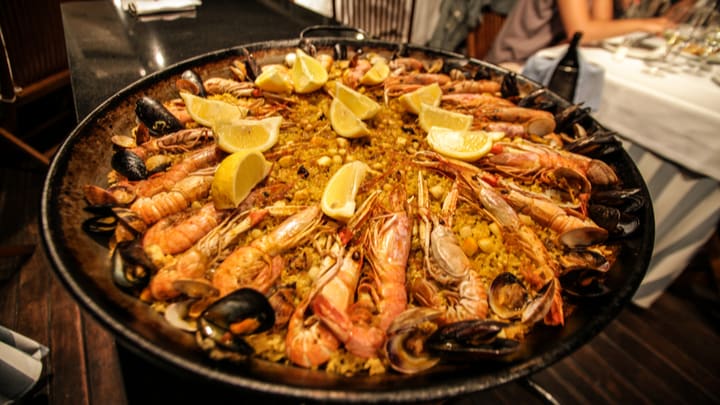 Grab a bite to eat
If all that exploring has given you hunger prangs, then you're in luck. Barcelona's Gothic Quarter has some fantastic restaurants to discover.
At L'Antic Bocoi del Gòtic, you can chow down on delicious authentic Catalan dishes made with locally-sourced produce from the nearby markets. Sitting down to eat within its stone walls is quite the delight.
Or, if you're in the market for Tapas, head to Gourmet Sensi. With a wide variety of tapas dishes featuring meat, fish, or vegan options, as well as the welcoming, English-speaking staff, it's a great place to sit for a bite to eat if you don't want to embarrass yourself with your broken Spanglish.
Alternatively, if you'd rather go meat-free, check out La Cereria. Tucked away off the beaten path, you'll find a world of vegetarian and vegan delights waiting to be sampled, all surrounded by the quirky decor and a brilliant drinks menu.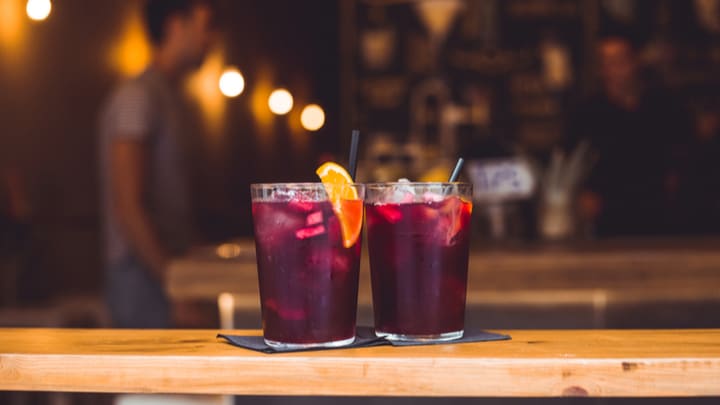 And get a drink while you're at it!
And if you want a nightcap to put a bow on the evening, or simply want to explore the Gothic Quarter's brilliant bar scene, check out our recommendations below!
If you're in the mood for a snug, romantic cocktail bar, check out Sub Rosa. This cozy joint has fashionable red lighting, a Mediterranean take on speakeasy decor, and a host of well-made cocktails to choose from.
If you want something a little bigger, louder, and less refined, go visit Bar Manchester. This British-themed bar has a whole host of cheap beers on draft, happy hour deals, and a playlist of 80s and 90s British indie rock on rotation.
And finally, if you like a little entertainment with your drinks, head to Craft Barcelona. Along with bar snacks and a burgeoning beer menu, you can also sit down and enjoy live music from local artists, as well as the occasional comedy show if you fancy a tickle.
And that's our guide to the best things to do in The Gothic Quarter of Barcelona!